Yanks' Top 5 right-handed starters: Hoch's take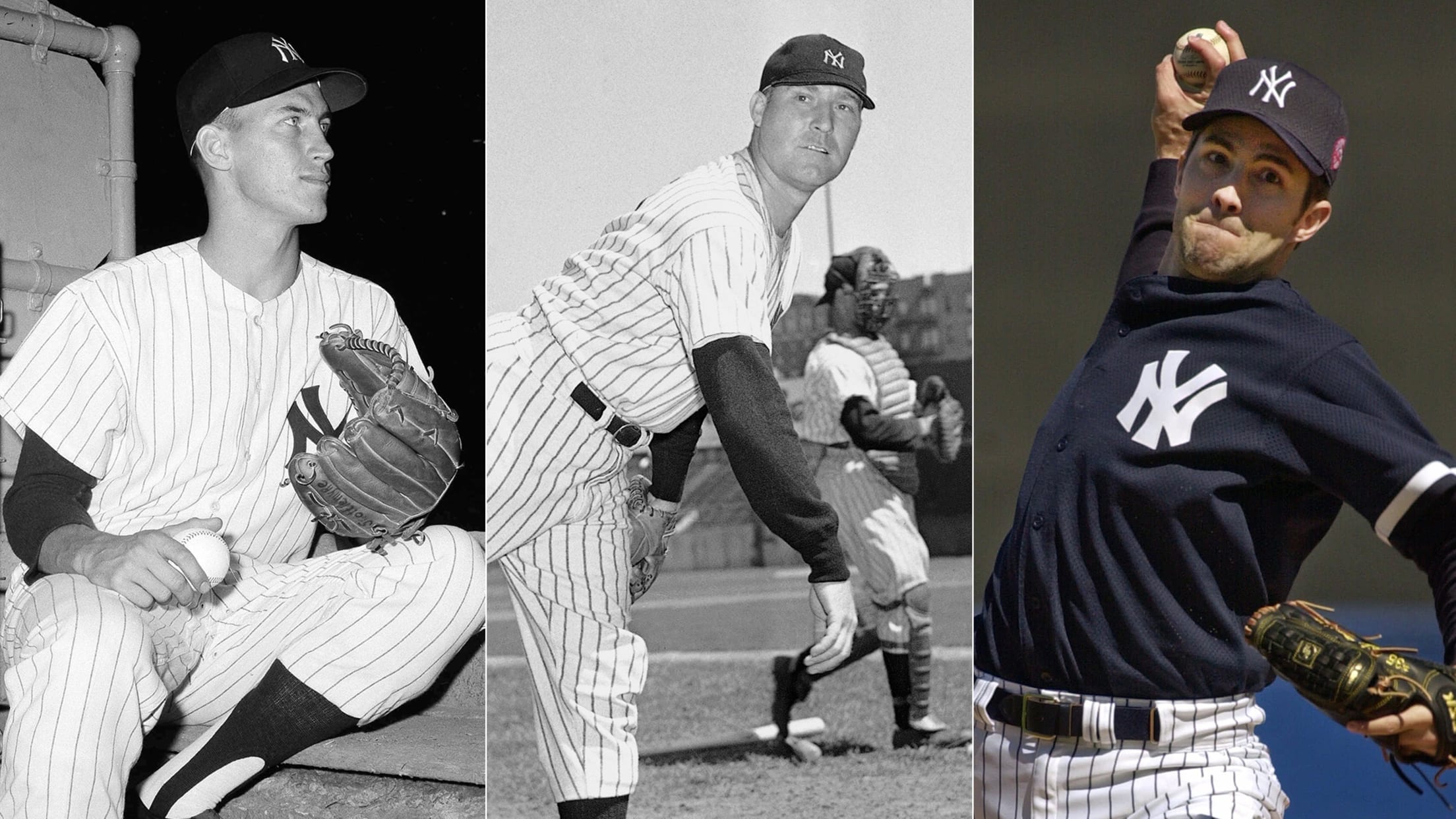 No one loves a good debate quite like baseball fans, and with that in mind, we asked each of our beat reporters to rank the top five players by position in the history of their franchise, based on their career while playing for that club. These rankings are for fun
No one loves a good debate quite like baseball fans, and with that in mind, we asked each of our beat reporters to rank the top five players by position in the history of their franchise, based on their career while playing for that club. These rankings are for fun and debate purposes only … if you don't agree with the order, participate in the Twitter poll to vote for your favorite at this position.
We are continuing to go around the horn to build the all-time #Yankees team. This week: right-handed starting pitchers. Who gets your vote?

— Bryan Hoch (@BryanHoch) May 23, 2020
• Yankees' all-time best: C | 1B | 2B | 3B | SS | LF | CF | RF | DH
Here is Bryan Hoch's ranking of the top five right-handed starting pitchers in Yankees history. Next week: Left-handed starting pitchers.
1) Red Ruffing (1930-42, '45-46)
Key fact: His 46.5 bWAR leads all Yankees right-handed starters
A 1967 inductee to the National Baseball Hall of Fame, Ruffing won 231 games as a Yankee, including an American League-best 21 victories in '38 and an AL-leading five shutouts in '39.
A six-time World Series champion who was selected for six AL All-Star teams, Ruffing started his career with the Red Sox and was traded to New York in 1930 for outfielder Cedric Durst, who played only one season in Boston. Meanwhile, Ruffing went on to compile a 231-124 record with a 3.47 ERA (119 ERA+) over the next 15 seasons. The dominant innings-eater won at least 20 games during the Yanks' four straight title seasons from 1936-39 and pitched to a 2.63 ERA during the postseason.
Among right-handed starters, Ruffing resides atop the club leaderboard in many traditional statistical categories -- victories, games (426), starts (391), complete games (261), shutouts (40 -- tied), innings pitched (3,168 2/3) and batters faced (13,353) -- and he paces several advanced metrics, such as win probability added (36.0) and base-out runs saved (376.62 RE24).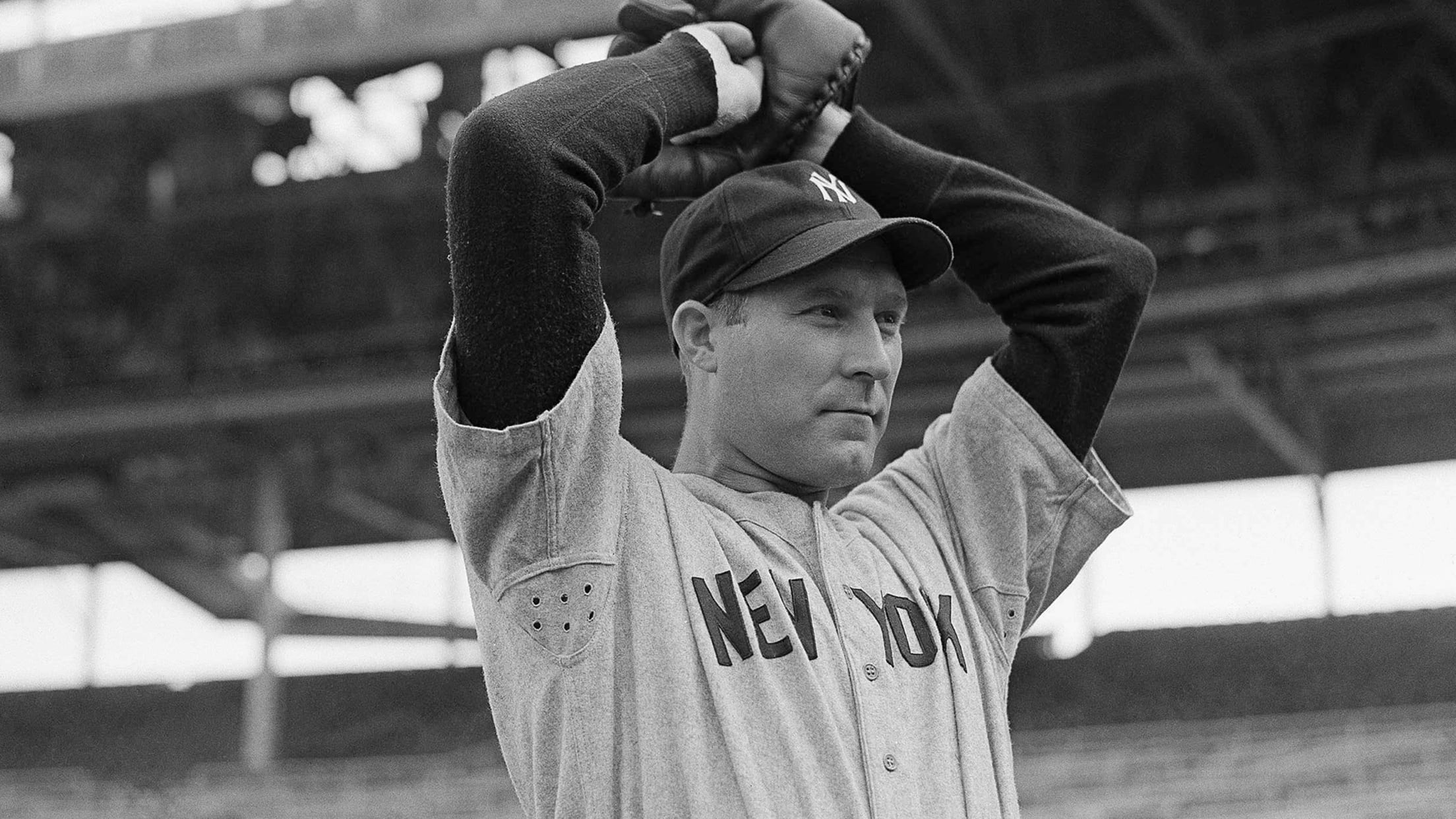 2) Mel Stottlemyre (1964-74)
Key fact: Tied for first among Yankees right-handed starters in shutouts (40)
Stottlemyre was the last Yankees alumnus remaining in the dugout on Old-Timers' Day 2015, and the former hurler wondered if he had been forgotten. To the contrary, the club stunned Stottlemyre by unveiling a Monument Park plaque in his honor, paying tribute to a splendid career in which he compiled a 164-139 record with a 2.97 ERA (112 ERA+).
A five-time All-Star who had the misfortune of making his debut just as the Yankees were beginning to slide into a lean period, Stottlemyre led the AL with 291 innings in 1965 and twice paced the league in complete games (18 in '65, 24 in '69). His finest season was arguably '65, when Stottlemyre went 20-9 with a 2.63 ERA (129 ERA+), the first of his three 20-win seasons.
Stottlemyre went on to win five World Series rings as a pitching coach, four with the Yankees. Among right-handed starters in franchise history, he ranks second in innings (2,661 1/3), starts (356) and batters faced (10,972). He is third in bWAR (40.7), wins and strikeouts (1,526). He is fourth in games (360) and fifth in complete games (152).
3) Allie Reynolds (1947-54)
Key fact: Led the Majors with a 2.06 ERA in 1952
A six-time World Series champion who was selected to six All-Star teams, "Superchief" started his Yankees tenure with back-to-back shutouts, a good first impression following his acquisition from Cleveland. He would spend eight seasons as an anchor of the rotation, compiling a 131-60 record with a 3.30 ERA (115 ERA+), including a 20-win campaign in '52.
The first AL pitcher to throw two no-hitters in a season (1951), Reynolds' Yankees won five straight league titles from 1949-53, a period during which he was 83-41 with a 3.22 ERA. Manager Casey Stengel called Reynolds "two ways great" because he could start or relieve. Reynolds especially excelled in the World Series, where he appeared in 15 games and went 7-2 with four saves and a 2.79 ERA.
Reynolds' career ended in part due to a 1953 back injury, sustained when the Yankees' bus crashed into an overpass in Philadelphia. Among Yanks right-handed starters, Reynolds ranks third in shutouts (27) and winning percentage (.686). He is fifth in games (295), wins and strikeout percentage (13.4 percent).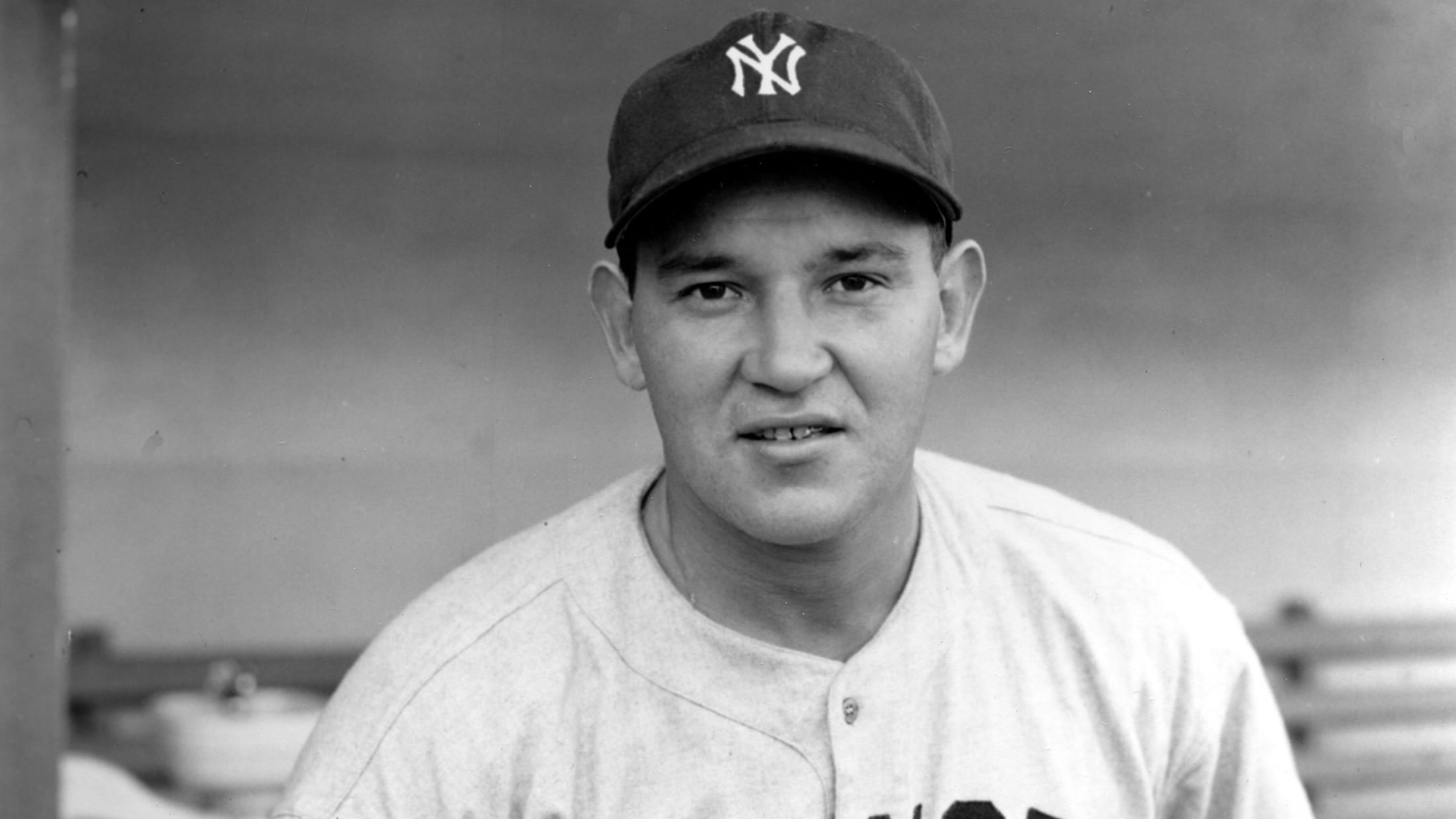 4) Waite Hoyt (1921-30)
Key fact: Led Majors with a .759 winning percentage in 1927
Elected to the Hall of Fame in 1969, Hoyt was a three-time World Series champion who spent 10 of his 21 seasons in a Yankees uniform, including a splendid 1927 campaign in which he went 22-7 with a 2.63 ERA (148 ERA+). The ace of a roster that featured the Murderers' Row lineup, Hoyt led the AL in victories.
"Schoolboy" enjoyed several fine moments in the World Series, pitching to a 6-3 record with a 1.62 ERA over 11 appearances (10 starts) with the Yanks. Among Yankees right-handed starters, Hoyt is third in games (365) and starts (276). He ranks fourth in bWAR (36.3), wins (157), innings (2,272 1/3), complete games (156) and batters faced (9,673).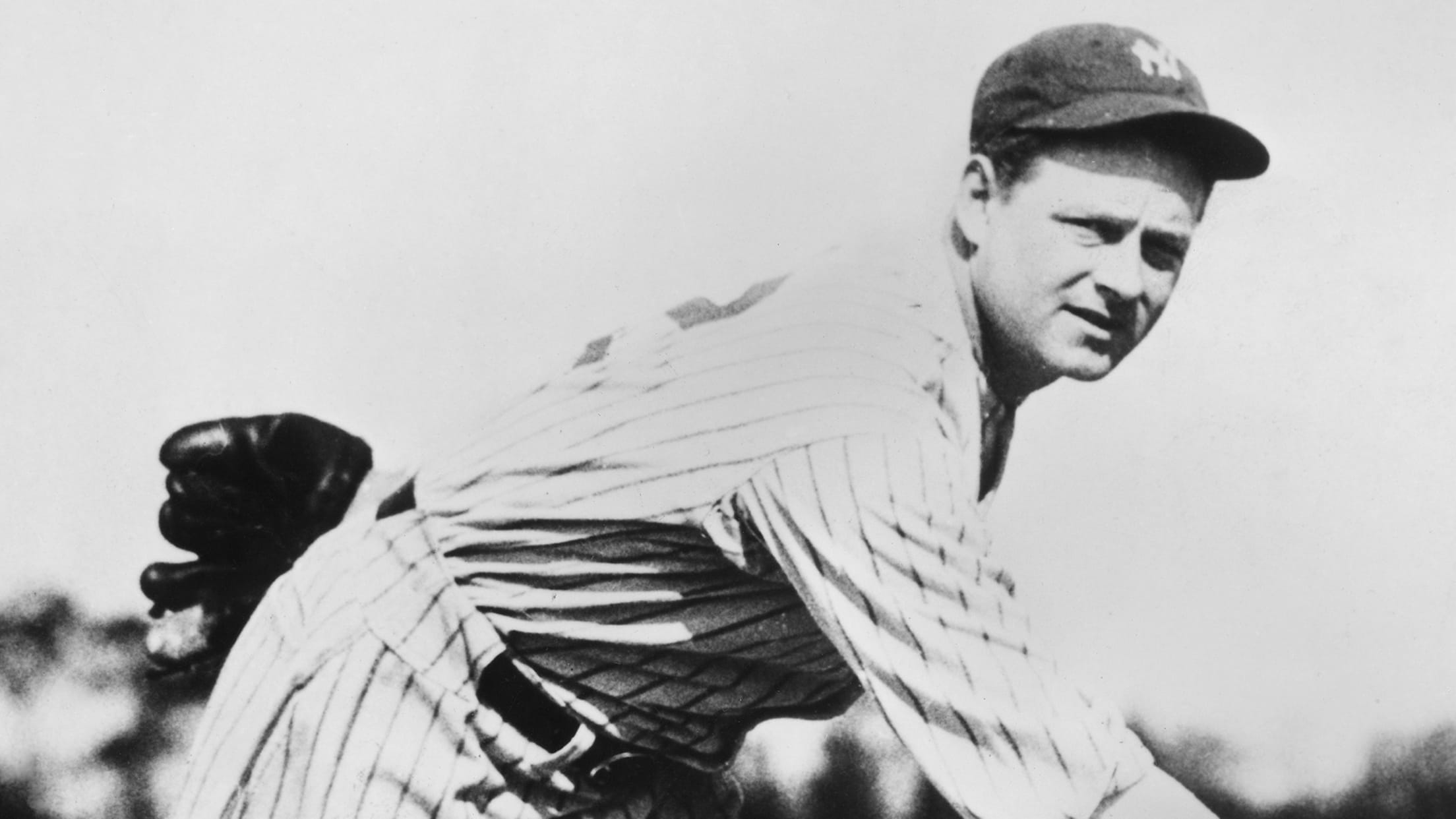 5) Mike Mussina (2001-08)
Key fact: Led AL in victories (123) during Yankees tenure
Spending his entire career in the AL East during a period of inflated offense, Mussina compiled a 123-72 record with a 3.88 ERA (130 ERA+) over eight seasons with the Yankees, putting the finishing touches on a remarkably consistent career that would merit his 2019 induction to the Hall of Fame.
The Yanks secured six division titles and two pennants after adding Mussina, who retired after becoming the oldest first-time 20-game winner in Major League history. During the period in which "Moose" called The Bronx home, no AL hurler notched more victories, and only Johan Santana (1,317) registered more strikeouts than Mussina's 1,278.
Among Yankees right-handed starters, Mussina is second in strikeouts and third in strikeout rate (20 percent). He ranks fifth in bWAR (35.1) and starts (248).
Honorable mentions
• Spud Chandler (1937-47) was the 1943 AL Most Valuable Player after he went 20-4 with a 1.64 ERA. He pitched to a 109-43 record with a 2.84 ERA (132 ERA+) with New York, earning four All-Star selections and winning two ERA titles. His .717 winning percentage paces all Yanks right-handed starters, as does his ERA+.
• Jack Chesbro (1903-09) technically never pitched for the Yankees, as they were still the Highlanders during his years. "Happy Jack" enjoyed an incredible 1904 season, due in large part to the spitball, which was still a legal pitch at the time. Chesbro led the Majors with 41 victories, a .774 winning percentage, 48 complete games and 454 2/3 innings pitched, limiting opponents to a 1.82 ERA (148 ERA+).
• Roger Clemens (1999-03, '07) went 77-36 with a 3.99 ERA (114 ERA+) during his first five years in pinstripes, helping the Yanks win two titles. Clemens won one of his Major League-record seven Cy Young Awards with the Yankees in 2001, a year in which he went 20-3 with a 3.51 ERA. "The Rocket" struck out 1,014 of 4,684 batters faced in his Yankees career (21.7 percent).
• Vic Raschi (1946-53) won six championships with New York, going 120-50 with a 3.47 ERA (111 ERA+). A four-time All-Star who went 5-3 with a 2.24 ERA in the World Series, Raschi's .706 regular-season winning percentage rates second among Yanks right-handed starters
• Bob Shawkey (1915-27) was a four-time 20-game winner who appeared on seven World Series championship rosters. He led the AL with a 2.45 ERA in 1920 and tossed 200 or more innings in eight of nine seasons from 1916-24. Shawkey's 415 games and 168 wins rank second among Yanks right-handed starters, and his 164 complete games are third. He tallied 42.9 bWAR.
• Masahiro Tanaka (2014-present) has gone 75-43 with a 3.75 ERA in 164 games (163 starts), tallying 947 strikeouts and 4,102 batters faced. Tanaka's 23.1 percent strikeout rate is the best among any Yankees right-handed starter with 1,000 innings or more, and his 4.9 percent walk rate is the second-lowest on that list.
• Bob Turley (1955-62) was the 1958 AL Cy Young Award winner, when he went 21-7 with a 2.97 ERA and 19 complete games. Turley went 82-52 with a 3.62 ERA over his eight seasons in New York and was the MVP of the '58 World Series, in which he won Games 5 and 7.