Yankees Arizona Fall League updates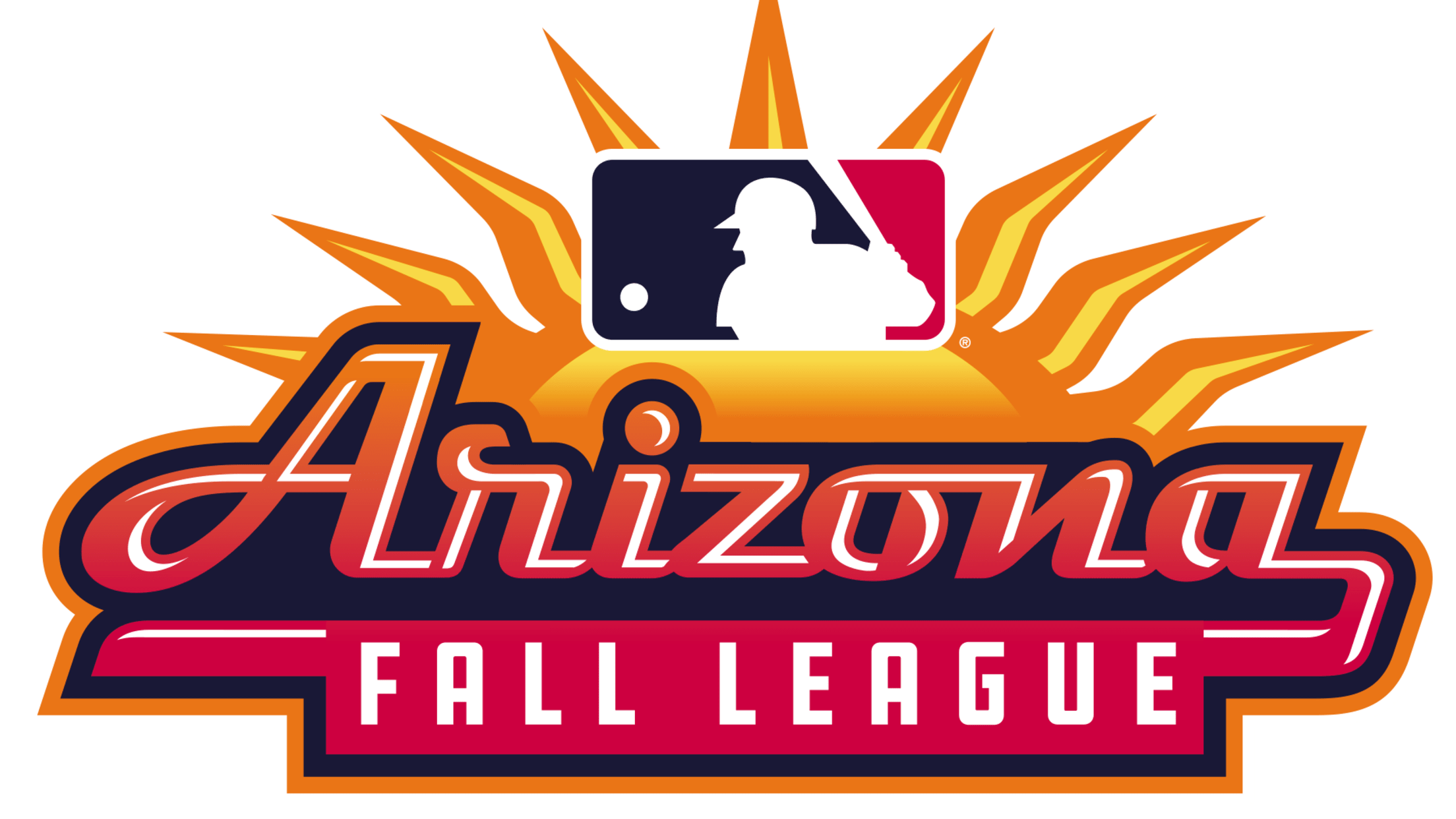 Six Yankees prospects are playing for the Surprise Saguaros in the 2019 Arizona Fall League: Right-handers Daniel Bies, Aaron McGarity and Glenn Otto, catcher Donny Sands, outfielder Josh Stowers and first baseman Brandon Wagner. Righty Derek Craft appeared in three games and threw 2 1/3 innings, allowing two runs on
Six Yankees prospects are playing for the Surprise Saguaros in the 2019 Arizona Fall League: Right-handers Daniel Bies, Aaron McGarity and Glenn Otto, catcher Donny Sands, outfielder Josh Stowers and first baseman Brandon Wagner. Righty Derek Craft appeared in three games and threw 2 1/3 innings, allowing two runs on four hits with two walks before being removed from the roster on Oct. 10.
• Yankees AFL overview | AFL news and video | Yankees Top 30 Prospects
Here's a day-by-day look at how New York's AFL contingent is faring:
Oct. 21: Mesa 4, Surprise 0
Josh Stowers is batting .127 for Surprise after an 0-for-3 performance on Monday. Aaron McGarity tossed a perfect eighth inning to record his eighth straight scoreless appearance out of the Saguaros' bullpen. The 24-year-old righty hasn't been scored upon since his Fall League debut on Sept. 18, and, overall, he's pitched to a 0.87 ERA with 14 strikeouts in 10 1/3 innings (nine games).
Oct. 20: Salt River 2, Surprise 1
Brandon Wagner was one of two Saguaros batters to whiff three times on Sunday, racking up the trio of strikeouts in four hitless at-bats. Things have been a bit boom-or-bust for Wagner this fall, as he has multiple grand slams and 21 RBIs in 18 games, but he's also batting just .206. Josh Stowers served as the designated hitter for Surprise Sunday and struck out twice as a part of four hitless trips to the dish. He's batting just .135 this fall.
Oct. 19: Salt River 8, Surprise 1
Josh Stowers went 0-for-1 but reached base via a pair of walks -- the only player to reach base multiple times for Surprise on Saturday -- and Donny Sands recorded one of his team's four hits in a 1-for-4 performance. They're batting .146 and .188, respectively. Daniel Bies gave up two runs (one earned) on two hits and a walk in one inning to snap a streak of four straight scoreless appearances. He threw 12 of 21 pitches for strikes, fanning two batters.
Oct. 18: Surprise 3, Glendale 1
Glenn Otto was virtually untouchable for the majority of his start against Glendale, retiring the first 11 batters that he faced. The only blip on his radar came in the fifth when he yielded a pair of singles that produced a run, only his third allowed this fall and the first that came via means other than a home run. The right-hander finished with eight strikeouts, sitting consistently at 93-96 mph with his fastball. After having been converted to the starting rotation upon joining the Yankees out of Rice University, Otto appears to be a turning a corner in the Fall League, where he owns a 1.35 ERA across five starts.
Aaron McGarity took over in the seventh and whiffed the first batter that he faced before coming back out for the eighth and adding two more strikeouts to his ledger. The 24-year-old right-hander claimed his first win of the fall when Surprise cranked out three runs behind him, as he lowered his ERA to 0.96 in the process. He has gone seven consecutive appearances without allowing a run. It was a quiet night offensively for the Yankees' triumvirate of Brandon Wagner, Donny Sands and Josh Stowers, who went a combined 0-for-9 with five strikeouts and nine men left on base. Both Sands and Stowers drew a walk.
While #Yankees fans celebrate the big victory in the Bronx, prospect Glenn Otto retired the first 9 that he faced for Surprise in the AFL. He has 5 K's thru 3. pic.twitter.com/csiPhy4shX

— Jesse Borek (@JesseABorek) October 19, 2019
Oct. 17: Scheduled day off for all Arizona Fall League teams.
Oct. 16: Glendale 8, Surprise 4
Brandon Wagner went 2-for-4 and increased his Fall League-leading RBI total to 21 with a two-run double in the sixth inning for Surprise. He improved his average to .236 with the multihit performance, his first since Sept. 29. During the Minor League season, Wagner drove in 39 in 119 games between Double-A Trenton and Triple-A Scranton/Wilkes-Barre.
Oct. 15: Surprise 3, Peoria 0
Brandon Wagner is batting .216 for Surprise after an 0-for-4, two-strikeout game, though he still paces the Fall League with 19 RBIs. Catcher Donny Sands put the Saguaros on the board in the second inning with an RBI double and finished 2-for-3 with a walk and a run scored. Daniel Bies recorded a pair of strikeouts during a perfect inning out of Surprise's bullpen. It was the 6-foot-9 right-hander's fourth straight scoreless appearance after giving up at least one run in his first three outings.
Oct. 14: Surprise 1, Peoria 0
Josh Stowers got the start as the designated hitter for the Saguaros and went 0-for-1 with a hit-by-pitch before departing. He was plunked in the fifth, but was able to remain in the game, even swiping his fourth base of the fall. Aaron McGarity opened his appearance by drilling a batter, but rebounded to post a scoreless inning of work. He worked around a base hit to eventually escape the frame, lowering his ERA to 1.13 in the process. The 24-year-old has posted seven straight scoreless innings and hasn't allowed a run since his Sept. 18 outing.
Oct. 13: Scheduled day off for all Arizona Fall League teams.
Oct. 12: East 4, West 2
Here's how every player performed in the Fall Stars Game. More »
Oct. 11: Surprise 2, Scottsdale 0
Glenn Otto spun four innings of one-hit ball for Surprise as he improved to 2-1 in four AFL starts. Throwing 37 of 64 pitches for strikes, the 23-year-old right-hander issued two walks, struck out three and recorded five ground-ball outs. The scoreless performance was Otto's third in the Fall League, and overall, the former fifth-round pick (2017) owns a 1.20 ERA across 15 innings. Opposing hitters are batting just .125 against him. Daniel Bies struck out two batters during a scoreless sixth inning.
Oct. 10: Scottsdale 3, Peoria 1
Brandon Wagner notched his third double of the fall season in a 1-for-4 day, and the first baseman also scored a run in the win. Aaron McGarity entered the game in the fifth inning and threw two perfect frames against Scottsdale, striking out two and lowering his ERA to 1.29.
Oct. 9: Surprise 12, Mesa 10
Josh Stowers paced an impressive Surprise offense on Wednesday, going 3-for-6 and driving in two runs on a game-tying single in the top of the ninth. The 2018 second-round Draft pick out of Louisville hit .273 this season with seven homers and 35 steals in 105 games for Class A Charleston. Derek Craft came on in relief for the Saguaros, and the 23-year-old right-hander recorded just one out in the matchup, allowing two runs on two hits with two walks.
Oct. 8: Surprise 6, Mesa 1
Josh Stowers went 1-for-2 for Surprise, hitting a single, scoring a run and walking twice in the affair. Brandon Wagner went 0-for-2, but he walked once and drove in a run for the winning squad. Daniel Bies was the first man out of the bullpen for the Saguaros, and the 23-year-old right-hander picked up right where Nationals' prospect Sterling Sharp left off, throwing a perfect frame with two strikeouts.
Oct. 7: Scheduled day off for all Arizona Fall League teams.
Oct. 6: Salt River 6, Surprise 4
Brandon Wagner went 1-for-4, but picked also picked up a pair of RBIs. Wagner drew a bases loaded walk in the sixth and also drove home a run via a base hit in the seventh. Donny Sands hit a couple of deep fly balls, but didn't have much to show for it and is batting .171 after his 1-for-4 performance.
Oct. 5: Glendale 2, Surprise 0
Glenn Otto lost his streak of scoreless outings to begin the Fall League season, surrendering a pair of solo home runs as the only runs charged to him over four innings. He allowed four hits overall, alongside two walks and three strikeouts, and his ERA moved to 1.62 in three AFL starts. Aaron McGarity pitched a scoreless sixth inning, in which he gave up just a hit and struck out one batter.
Josh Stowers' average dipped to .091 after his 0-for-3 performance. Brandon Wagner reached base twice -- a walk and a single -- as he finished 1-for-3. Donny Sands went 1-for-4 with his first AFL double and also cut down a pair of attempted basestealers.
Oct. 4: Surprise 7, Glendale 6
Derek Craft delivered a 1-2-3 frame out of the 'pen for Surprise, his second scoreless outing of the AFL. The southpaw was pitching for the first time in a week. Josh Stowers shook off a stiff hit by pitch in the fifth to finish with his first multihit performance of the fall. The outfielder had been in an extreme offensive funk, not having collected a hit since Sept. 18, but was able to snap that skid with a line drive single in the 1st. He also scored a pair of runs. Donny Sands hit cleanup and served as the designated hitter, but finished his afternoon 0-for-5.
Oct. 3: Scheduled day off for all Arizona Fall League teams
Oct. 2: Surprise 8, Mesa 7
Brandon Wagner, who was named AFL Hitter of the Week on Wednesday, went 1-for-4, knocking a single to score the first run of the game. The 24-year-old first baseman came around to score later in the first inning, and he also drew a walk.
Oct. 1: Peoria 3, Surprise 1
Brandon Wagner and Josh Stowers were held hitless on Tuesday, with both players going 0-for-3. Wagner struck out in each of his three at-bats and also reached on a walk, while Stowers' AFL average dropped to .038 after his no-hit performance. Daniel Bies and Aaron McGarity each tossed a scoreless inning out of Surprise's bullpen. Bies notched a strikeout during a perfect frame, while McGarity punched out a pair while pitching around a single.
Sept. 30: Scheduled day off for all Arizona Fall League teams.
Sept. 29: Surprise 11, Peoria 4
First baseman Brandon Wagner had a huge game at the plate for Surprise, going 3-for-4 with a grand slam. He drove in seven of Surprise's 11 runs in its victory over Peoria.The grand slam was his second of the Fall League season in only seven games. As a result, Wagner leads the AFL in RBIs with 15. Wagner hit only eight homers all season in 119 games in the Minors, mostly with the Double-A Trenton Thunder.
Donny Sands served as the DH and went 0-for-4 with an RBI out of the eighth slot in the lineup.
Sept. 28: Scottsdale 2, Surprise 0
Glenn Otto spun a gem in his second Fall League start, firing four hitless innings for Surprise against Scottsdale. The 23-year-old right-hander compiled two strikeouts and two walks in the outing while throwing 39 of 59 pitches for strikes. Otto, the Yankees' fifth-round pick from the 2017 Draft, has given up only one hit in seven scoreless innings this fall after posting a 3.20 ERA with 68 strikeouts in 58 1/3 innings at Class A Advanced Tampa this past season. On Saturday he operated with a 93-95 mph (topped at 96) fastball, a slurvy breaking ball at 81-82 mph and a diving changeup that registered in the upper 80s.
Sept. 27: Surprise 4, Scottsdale 3
Brandon Wagner and Donny Sands both went 1-for-3 for Surprise. Sands' single in the bottom of the eighth inning plated what proved to be the game-winning run in the Saguaros' win. Josh Stowers was held hitless, but he walked twice and scored a run from the bottom of the lineup.
The Yankees had a pair of 6-foot-8 right-handed relievers take the mound for Surprise in Daniel Bies and Derek Craft. Bies was tagged for two runs on three hits in his one inning of relief, while Craft tossed a scoreless inning and hit 95 mph with his fastball.
Sept. 26: Thursday's game between Surprise and Mesa was rained out and will not be made up.
Sept. 25: Surprise 6, Peoria 2
Right-hander Aaron McGarity was the lone Yankees prospect to appear for Surprise in Wednesday night's win, and he played his part in the result. McGarity threw one scoreless inning of relief with two strikeouts on 20 pitches. Across three levels of the Minor Leagues this season, the 24-year-old posted a 2.50 ERA with 69 strikeouts over 57 2/3 innings.
Sept. 24: Surprise 6, Peoria 4
Brandon Wagner, the Yankees' sixth-round pick from the 2015 Draft, hit his first homer of the AFL and certainly picked a good time to do it. After going deep eight times over 119 games in the regular season, Wagner gave Surprise the lead with a grand slam in the sixth inning. The slam was the highlight of the Saguaros' six-run inning and ultimately proved vital as Surprise topped Peoria, 6-4. Josh Stowers finished 0-for-3.
Sept. 23: Scheduled day off for all Arizona Fall League teams.
Sept. 22: Surprise 2, Peoria 1
While outfielder Josh Stowers went 0-for-3 with a walk on Sunday and is now 1-for-15 (that one hit a home run), he did show off his wheels, stealing second and third after drawing that walk in the sixth inning.The 6-foot-9 Daniel Bies, a 2018 draftee by the Yankees, made his second appearance of the Fall and was tagged for a run for the second time. A single, stolen base and a double led to Sunday night's run and allowed Peoria to tie the score at one in the sixth inning.
Sept 21: Surprise 12, Salt River 0
Glenn Otto, a fifth-round pick from the 2017 Draft, was impressive on the mound for Surprise. Otto threw 28 of his 42 pitches for strikes, struck out four and gave up one hit over three scoreless innings. Aaron McGarity walked one and struck out one in one scoreless inning.
Donny Sands, who homered on Friday, didn't have quite as good of luck at the plate Saturday as he finished 1-for-5. He did however, drive in a pair of runs. Brandon Wagner reached base three times, finishing 1-for-3 with a pair of walks. He also drove in two runs via a double in the fifth inning, and got credit for a third RBI when he was walked with the bases loaded in the eighth.
Sept. 20: Surprise 4, Salt River 1
Donny Sands, who hit two homers over 68 games in the regular season, hit his first homer of the AFL and finished 2-for-3 with a pair of RBIs. Sands, an eighth-round pick from the 2015 Draft, hit a two-run homer in the fourth inning and singled in the sixth. He also drew a walk in the eighth and reached base in three of his four plate appearances. Josh Stowers went 0-for-4. Brandon Wagner went 0-for-3 at the plate, but he also drew a walk and scored.
#Yankees Donny Sands with a two-run homer out to left. pic.twitter.com/ZSkSsrzXTS

— William Boor (@wboor) September 21, 2019
Sept. 19: Scottsdale 8, Surprise 6
Batting fifth and starting at first base, Brandon Wagner went 1-for-5 with an RBI for Surprise on Thursday. Wagner spent nearly the entire season with Double-A Trenton -- aside from two games in Triple-A to end the season -- where hit a combined .179 with eight home runs and a .570 OPS, so the Arizona Fall League will be a welcome fresh start for the 24-year-old. Josh Stowers, who started in right field and hit right behind Wagner, went 0-for-4 with one strikeout.
Right-hander Daniel Bies was the lone Yankees pitcher to appear. The 6-foot-9 Bies threw two innings and allowed one run on four hits with three strikeouts.
Sept. 18: Surprise 4, Glendale 2
Outfielder Josh Stowers opened his AFL season in right field for Surprise, where he went 1-for-4 with a solo home run. Stowers, whom the Yankees acquired in January for Shed Long, spent this season with Class A Charleston, where he hit .273 with seven home runs and a .786 OPS. With a high strikeout total of 123 over 105 games, Stowers walked 64 times and maintained an impressive .386 on-base percentage. Hitting in front of Stowers, catcher Donny Sands got the start at DH and went 0-for-4.
On the mound, right-hander Aaron McGarity allowed one run – a solo homer – in one inning of work while striking out one.