Chapman becomes U.S. citizen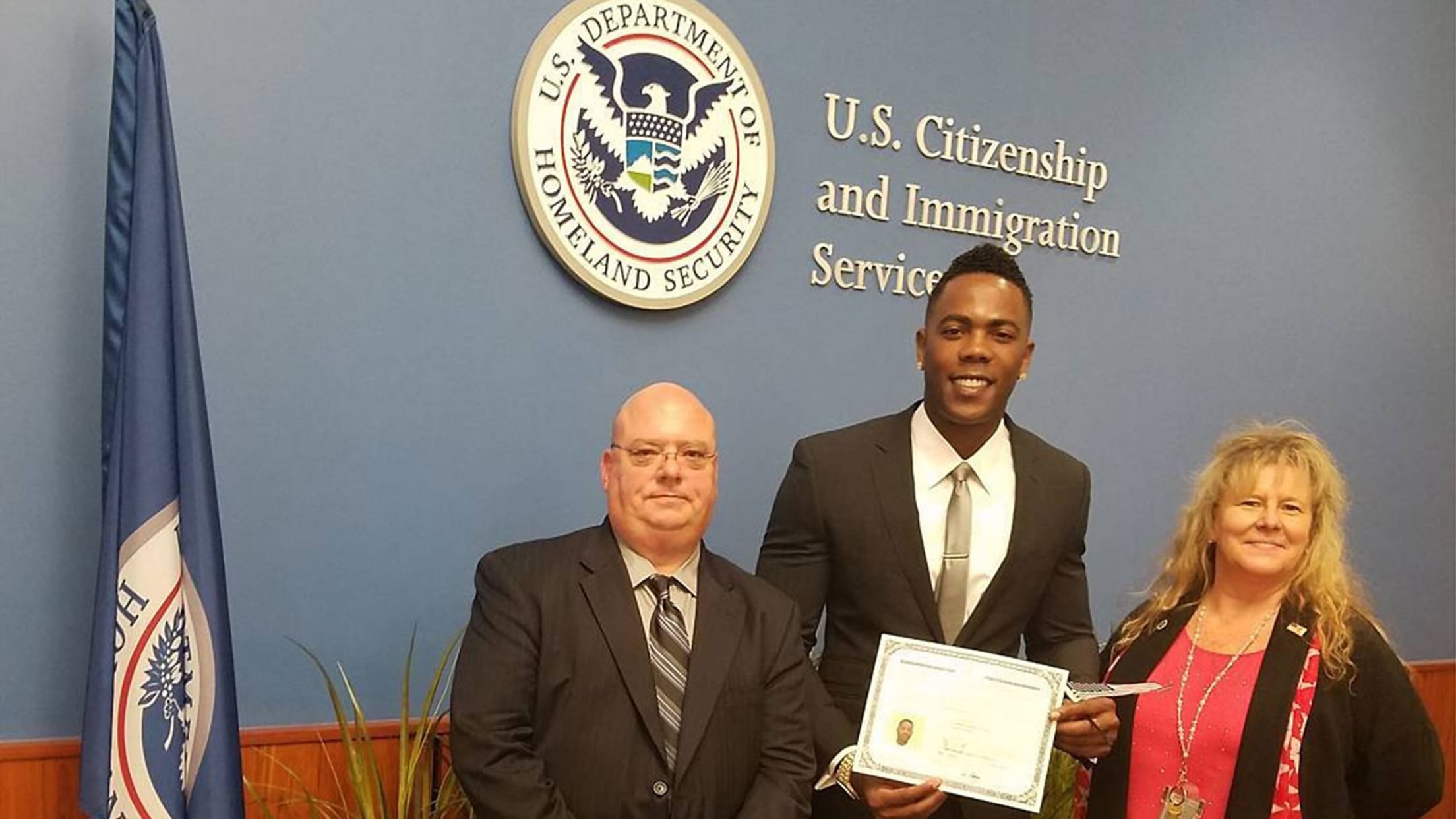 Aroldis Chapman defected from Cuba in July 2009 and began seeking citizenship last season. (Aroldis Chapman/Instagram)
BOSTON -- Aroldis Chapman will be cleared to appear out of the Yankees' bullpen on May 9, and when he makes his debut in pinstripes, the flame-throwing closer will do so as a United States citizen.Chapman posted a photo on Instagram on Friday that showed him posing with his newly-acquired
BOSTON -- Aroldis Chapman will be cleared to appear out of the Yankees' bullpen on May 9, and when he makes his debut in pinstripes, the flame-throwing closer will do so as a United States citizen.
Chapman posted a photo on Instagram on Friday that showed him posing with his newly-acquired documents at the U.S. Citizenship and Immigration Services offices.
"Today is a very important day for me and I want to share it with all of you," Chapman posted. "Today, April 29, 2016, I've [become] a U.S. citizen and I want to thanks [sic] God and this great nation for the opportunities it has offer [sic] me and my family. Very happy to say that I'm a U.S. citizen."
Chapman is serving a 30-game suspension for violating the league's joint domestic violence policy last October. Chapman defected from Cuba in July 2009 and began seeking citizenship last season, when he was with the Reds.
Bryan Hoch has covered the Yankees for MLB.com since 2007.