Yankees Magazine: Yankee Stadium, Bronx, NY
Behind the scenes at the ballpark: Thursday, May 12, 2016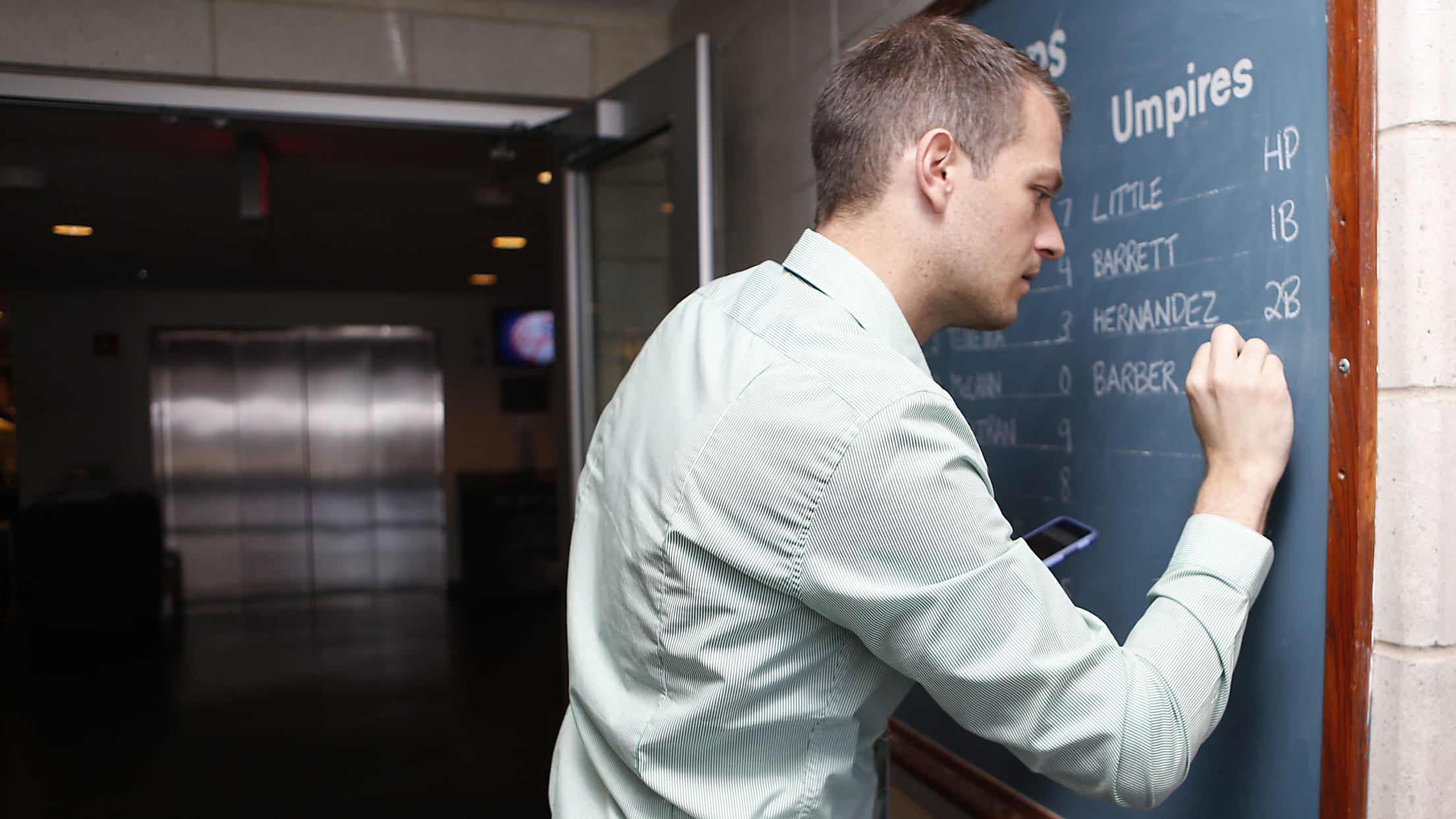 Hours before the game, the night's lineup and umpires are listed in the press box. (New York Yankees)
If you think all the action happens on the field, think again. In a single day, a host of supporting cast members helps bring the game to life.In this photo essay, the Yankees' team photographers captured many of the moments that happen at Yankee Stadium -- from before the gates
If you think all the action happens on the field, think again. In a single day, a host of supporting cast members helps bring the game to life.
In this photo essay, the Yankees' team photographers captured many of the moments that happen at Yankee Stadium -- from before the gates even open, to all that happens away from the field before, during and after the game.

This article appears in the June issue of Yankees Magazine. Get this article and more delivered to your doorstep by purchasing a subscription at yankees.com/publications.