Yanks interview Boone for manager opening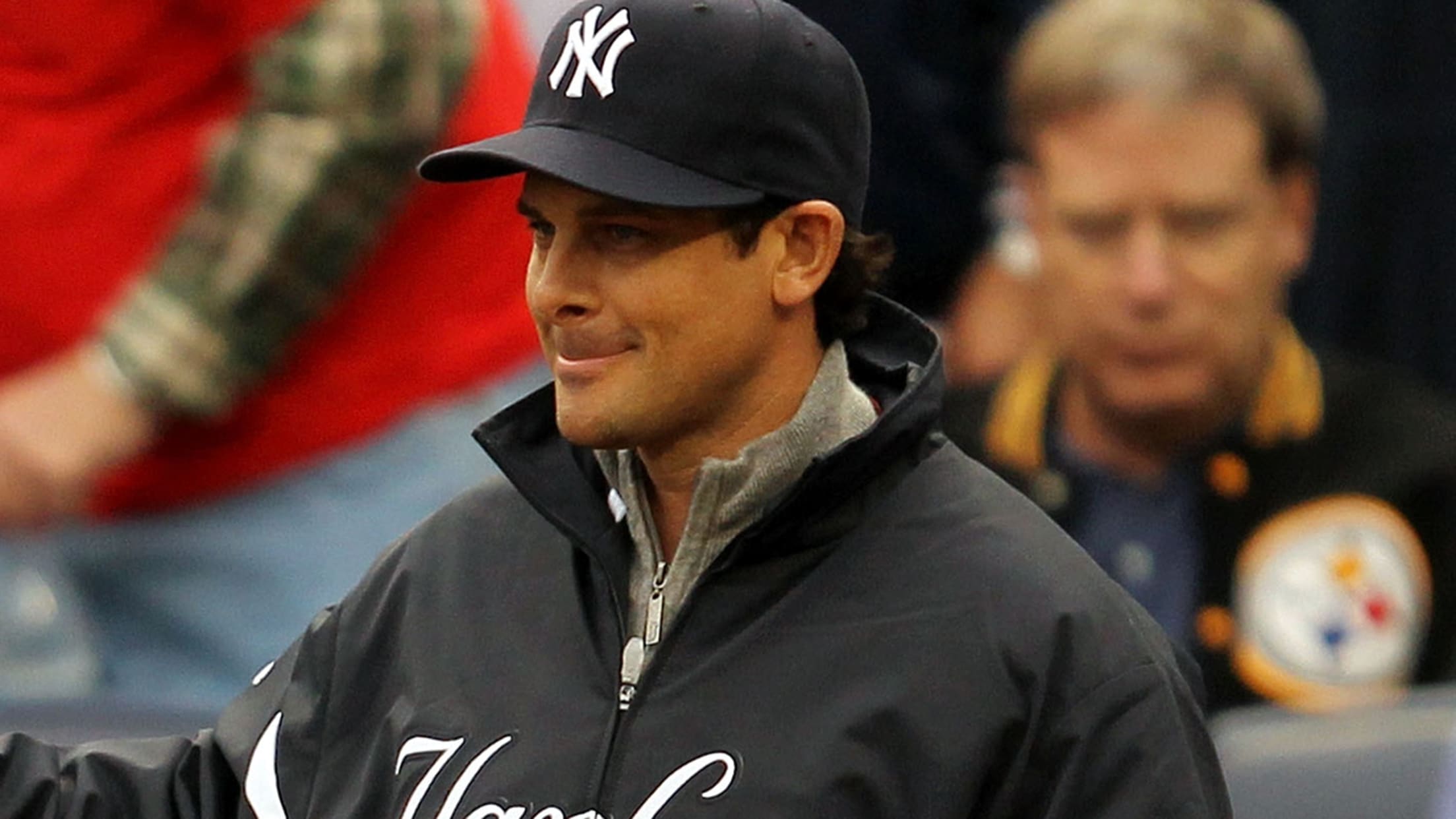 Aaron Boone, who is well regarded for his knowledge of the game, played 12 years in the Majors, including part of the 2003 season with the Yankees. (Getty)
The author of one of the most memorable moments in Yankees postseason history was the latest to interview for their managerial opening. Aaron Boone became the most recent candidate to interview with New York on Friday morning, as general manager Brian Cashman continues the club's search after a brief pause
The author of one of the most memorable moments in Yankees postseason history was the latest to interview for their managerial opening. Aaron Boone became the most recent candidate to interview with New York on Friday morning, as general manager Brian Cashman continues the club's search after a brief pause for the GM Meetings this week.
Boone, 44, played part of one season with the Yankees in 2003 as part of a 12-year Major League career. He has been a television analyst since he retired in 2009 and does not come with any managerial or coaching experience. Recently, Boone has wanted to transition from the broadcast booth into the dugout, so when Cashman reached out to him for an interview, it was a no-brainer.
"This is a great opportunity to jump in with a team that has a lot of promise and so much potential," Boone said. "To have the opportunity or the potential to manage this team would be something that I really want to do."
In his conference call with the news media following his interview, Boone outlined his conversation with the Yankees, which he said centered around his stance and background in analytics and his communication style with players. Boone became the fourth managerial candidate the Yankees have interviewed, including bench coach Rob Thomson, former Indians and Mariners manager Eric Wedge and Giants bench coach Hensley Meulens. Each of the first three have extensive experience as coaches, while this was the first time Boone has interviewed to be a manager.
During the GM Meetings, managing general partner Hal Steinbrenner indicated that he might prefer a manager with some previous coaching experience.
"Obviously, experience is very valuable and should be a check mark for somebody," Boone said. "But I would also say in a way, I've been preparing for this job for my entire life. I'm 44 years old now, I've been going to the ballpark since I was 3 and 4 years old and in a way, managing the game from a very young age."
Boone only spent half of a season with the Yankees, but he hit one of the most famous postseason home runs in club history when he launched a walk-off home run off Tim Wakefield to beat the Red Sox in Game 7 of the 2003 American League Championship Series. After catapulting New York to the World Series, he injured his knee during the following offseason, which led to the Yankees trading for Alex Rodriguez.
Boone believes that time with the Yankees could help him prepare for this job, which certainly comes with its share of expectations.
"I know what I would be signing up for," Boone said. "That's part of the game and Major League sports. There's pressure that goes along with that. I think that's something that many of us relish in -- the opportunity to have something on the line and a lot at stake is, I think, something that makes you want to go after it."