What to know: Yankees' 2020 offseason FAQ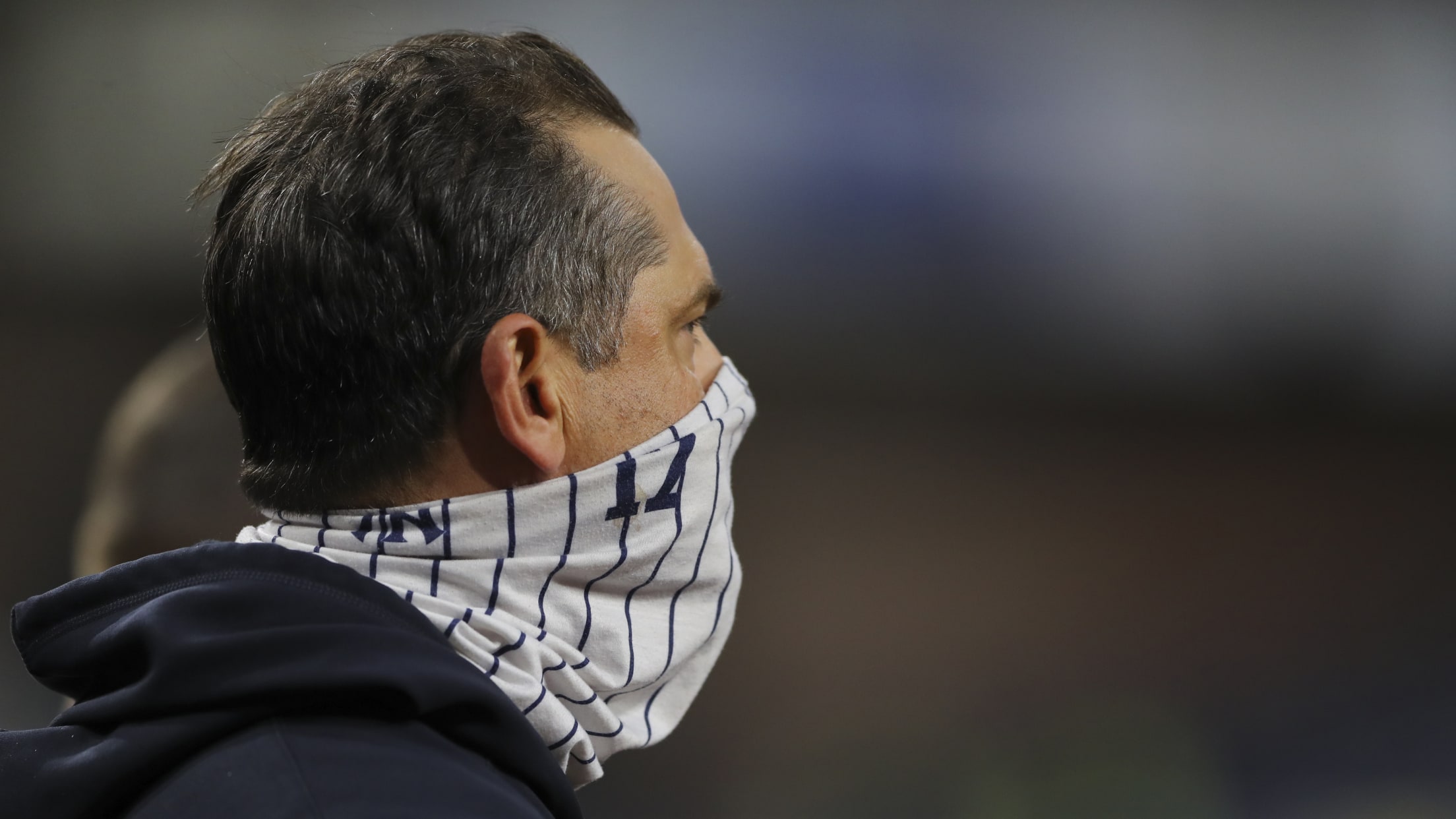 NEW YORK -- As Gerrit Cole reached for that crinkled poster board on a December morning in Yankee Stadium's Legends Club, the newest Yankee had a vision for his first season in pinstripes. He hoped the year would end with a ride through the Canyon of Heroes, swollen crowds of
NEW YORK -- As Gerrit Cole reached for that crinkled poster board on a December morning in Yankee Stadium's Legends Club, the newest Yankee had a vision for his first season in pinstripes. He hoped the year would end with a ride through the Canyon of Heroes, swollen crowds of New Yorkers elbowing and jostling to celebrate a World Series title.
Suffice it to say that Cole's 2020, like yours and mine, turned out to be virtually unrecognizable from what we imagined. Cole pitched like an ace down the stretch and through the postseason, especially after being paired with catcher Kyle Higashioka, but he believes the team needs to put a better performance forth in '21.
• 5 offseason questions Yankees must answer
"There were times where we pitched really well, there were times where we pitched poorly," Cole said. "Every player is probably going to look themselves in the mirror and evaluate themselves and try to find something to work on. We didn't reach the goal, right? So across the board, we need to improve."
Here's a FAQ-style look at the Yankees' roster as the offseason begins:
What is the status of manager Aaron Boone and the coaching staff?
Managing general partner Hal Steinbrenner has said that Boone will return in 2021 for his fourth season as the Yankees' manager. General manager Brian Cashman, who previously said that he expects to pick up Boone's club option for 2021, has even mentioned the possibility that Boone could enjoy a decade-long run in the manager's seat, as Joe Torre and Joe Girardi did before him. Cashman said that he does not anticipate making any changes to the coaching staff.
Who are the Yankees' potential free agents?
IF DJ LeMahieu, LHP James Paxton and RHP Masahiro Tanaka headline the list, which also includes LHP Luis Avilán, C Erik Kratz and RHP Tommy Kahnle.
Were any free agents in line for a qualifying offer?
The Yankees issued a qualifying offer, valued at one year and $18.9 million, to LeMahieu but did not do so for Tanaka. LeMahieu was set to earn $12 million this past season and Tanaka would have earned $23 million had the 162-game slate been played without interruption. LeMahieu almost certainly will reject the offer to seek a multi-year deal.
Which players had contract options for 2021?
LHP J.A. Happ had $17 million riding on performance incentives this season, originally set for 27 starts or 165 innings. The pro-rated numbers would have been 10 starts or 61 1/3 innings, marks that Happ did not reach. OF Brett Gardner had a $10 million option for 2021 with a $2.5 million buyout. The Yankees declined both of their options, but they exercised the option in LHP Zack Britton's contract, keeping him in the bullpen through 2022.
Who will be eligible for arbitration?
The Yankees' arbitration-eligible players include: 3B Miguel Andújar, RHP Luis Cessa, OF Clint Frazier, RHP Domingo Germán, RHP Chad Green, RHP Ben Heller, RHP Jonathan Holder, OF Aaron Judge, LHP Jordan Montgomery, C Gary Sánchez, SS Gleyber Torres, 3B Gio Urshela and 1B Luke Voit.
Are there any non-tender candidates? When is that decision made?
Sánchez is due a raise over the $5 million that he earned this past season, when he batted .147 with 10 homers. A non-tender would be a nuclear option with Sánchez, whom they were describing as their best option on both sides of the ball as recently as September, but Higashioka started five of the Yanks' seven playoff games.
Teams must decide on Dec. 2 whether to tender a contract to any unsigned players on the 40-man roster. Arbitration-eligible players still in the fold will then exchange proposed salary figures at a later date. If necessary, arbitration hearings typically take place in late January or early February.
When is the Rule 5 Draft and are there prospects of note in need of protection?
The Rule 5 Draft is scheduled for Dec. 10 and the deadline for adding players to the 40-man roster to protect them from eligibility falls on Nov. 20. Shortstop Oswald Peraza (New York's No. 4 prospect, per MLB Pipeline), right-hander Alexander Vizcaino (No. 8) and right-hander Yoendrys Gomez (No. 9) are among those that the Yanks would like to protect.
Where does the Yankees' 2021 player payroll currently stand?
At present, the Yankees have more than $126 million committed to eight players: Cole ($36M), Giancarlo Stanton ($29M), Aroldis Chapman ($16M), Zack Britton ($13M), Aaron Hicks ($10.786M), Luis Severino ($10.75M), Adam Ottavino ($8.85M) and Gardner ($2.5M buyout), plus $5 million still due to Jacoby Ellsbury.
How aggressive will the Yankees be in trades and/or free agency this offseason?
Steinbrenner is proud of saying that when salaries come off the books, the team is quick to pump those funds back into the team rather than into the family's pockets. Tanaka, Happ, Paxton, LeMahieu and Gardner would have earned a combined $74.5 million in an uninterrupted season.
Spending around the league projects to be lower coming off a season in which owners absorbed massive financial hits, including having zero fan attendance at any regular-season games. It's worth noting that when told it would require $324 million to land Cole, Steinbrenner stepped to the plate, saying he was too good to pass up.