Yanks release 2018 Spring Training schedule
Team opens Grapefruit League slate at home against Tigers Feb. 23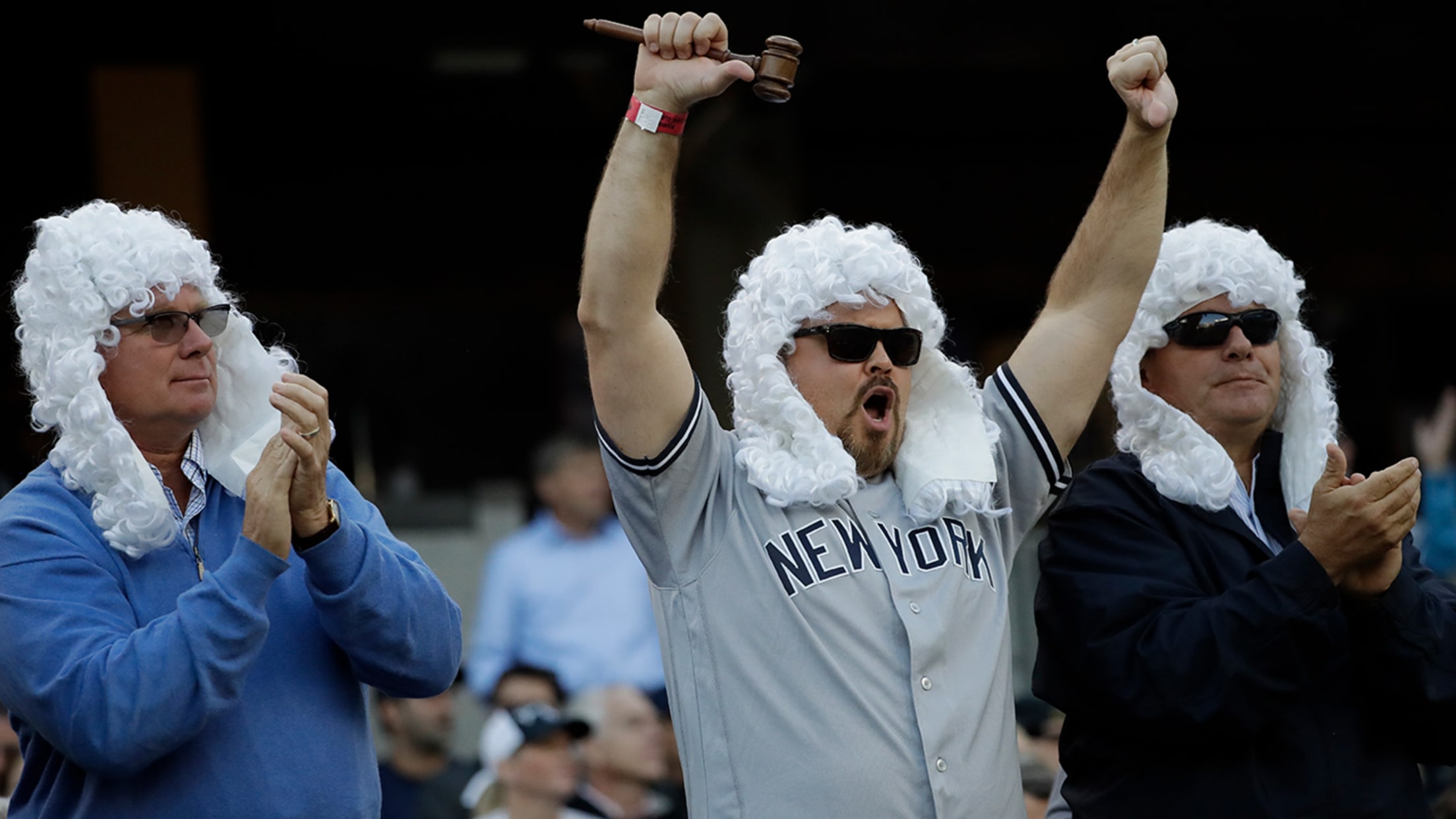 After beginning their Spring Training schedule on Feb. 23, the Yankees will face the division-rival Red Sox on March 3 and 23. (AP)
Mark your calendars. The Yankees on Friday released their entire Spring Training schedule.New York's 2018 season begins Feb. 13, when pitchers and catchers are scheduled to report to the club's Spring Training facility in Tampa, Fla. Position players will join them on Feb. 18, and the first full-squad workout is
Mark your calendars. The Yankees on Friday released their entire Spring Training schedule.
New York's 2018 season begins Feb. 13, when pitchers and catchers are scheduled to report to the club's Spring Training facility in Tampa, Fla. Position players will join them on Feb. 18, and the first full-squad workout is scheduled for Feb. 19.
The Yankees then open their 33-game exhibition slate on Feb. 23 by hosting the Tigers at George M. Steinbrenner Field. March 3 marks the first 2018 meeting against the division-rival Red Sox in Fort Myers, Fla., with the Yankees hosting Boston in Tampa on March 23.
The in-state rivalry with the Mets will also be on display this spring as MLB's New York clubs clash twice in Grapefruit League play, on March 7 in Port St. Lucie and March 10 in Tampa.
The Yankees wrap their exhibition schedule by visiting the Braves at SunTrust Park in Atlanta on March 26, three days before their Opening Day road matchup against the Blue Jays.