Yankees release '19 Spring Training schedule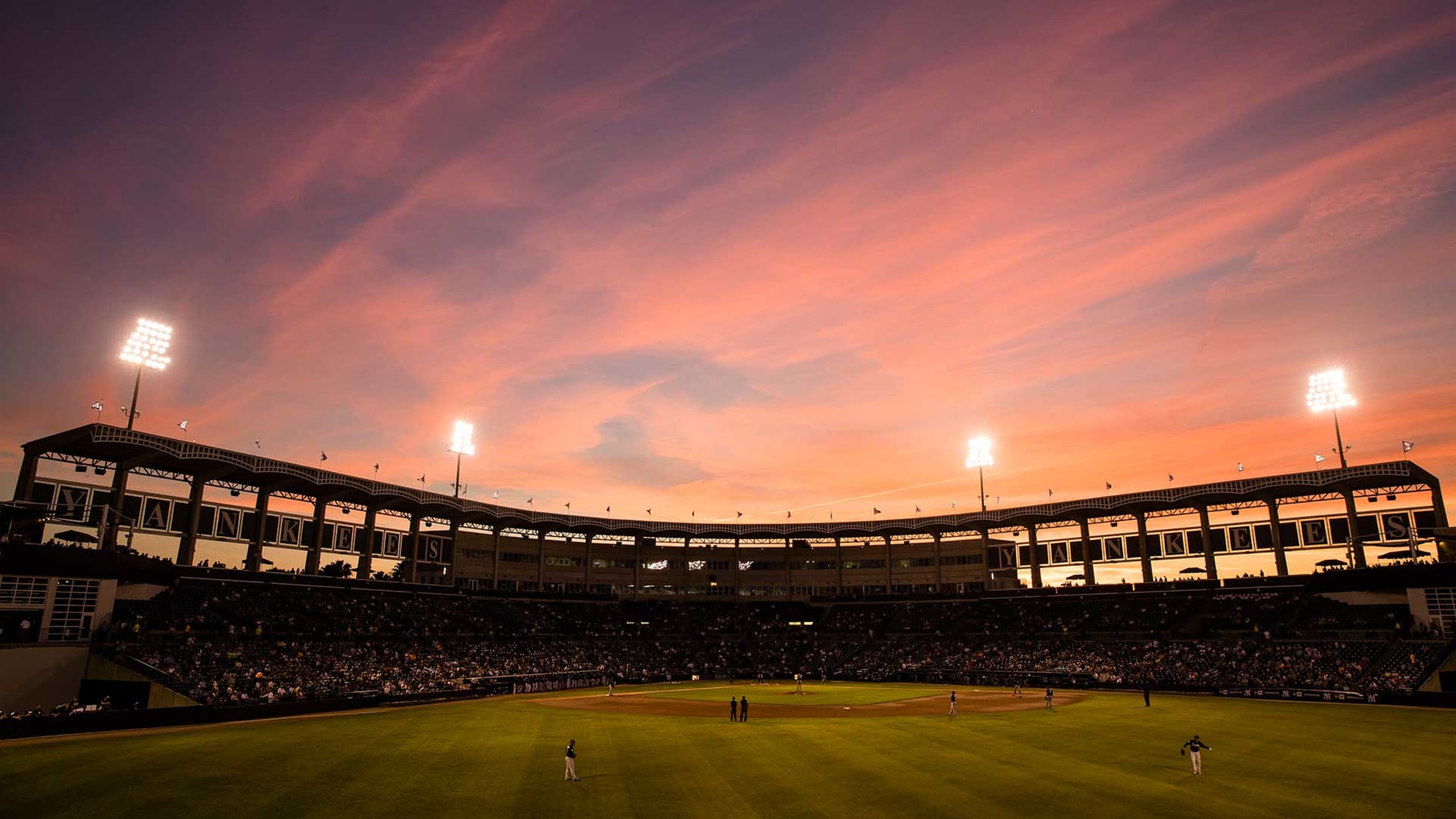 NEW YORK -- The Yankees' 2018 season concluded with nine innings against the Red Sox, and that is how their 2019 campaign will begin. The American League East rivals are scheduled to meet on Feb. 23 in Fort Myers, Fla., for their respective Grapefruit League openers.As the Yankees look to
NEW YORK -- The Yankees' 2018 season concluded with nine innings against the Red Sox, and that is how their 2019 campaign will begin. The American League East rivals are scheduled to meet on Feb. 23 in Fort Myers, Fla., for their respective Grapefruit League openers.
As the Yankees look to reclaim bragging rights from the defending World Series champions, Aaron Boone's squad for his second season at the managerial helm is scheduled to play 32 spring games, including another matchup against Boston on March 15 in Tampa, Fla.
• Full Spring Training schedule
Pitchers and catchers are scheduled to report to Spring Training on Feb. 13, with their first workout set for Feb. 14. Position players are due in camp on Feb. 18, with the first full-squad workout to take place on Feb. 19 at George M. Steinbrenner Field in Tampa.
The home exhibition opener is Feb. 25, when the Yankees host the Blue Jays at 1:05 p.m. ET. The spring concludes with a March 25 exhibition against the Nationals in Washington, D.C. Following that contest, the Yankees are set to open the regular season on March 28, hosting the Orioles at Yankee Stadium.