Yanks having Refsnyder practice at first base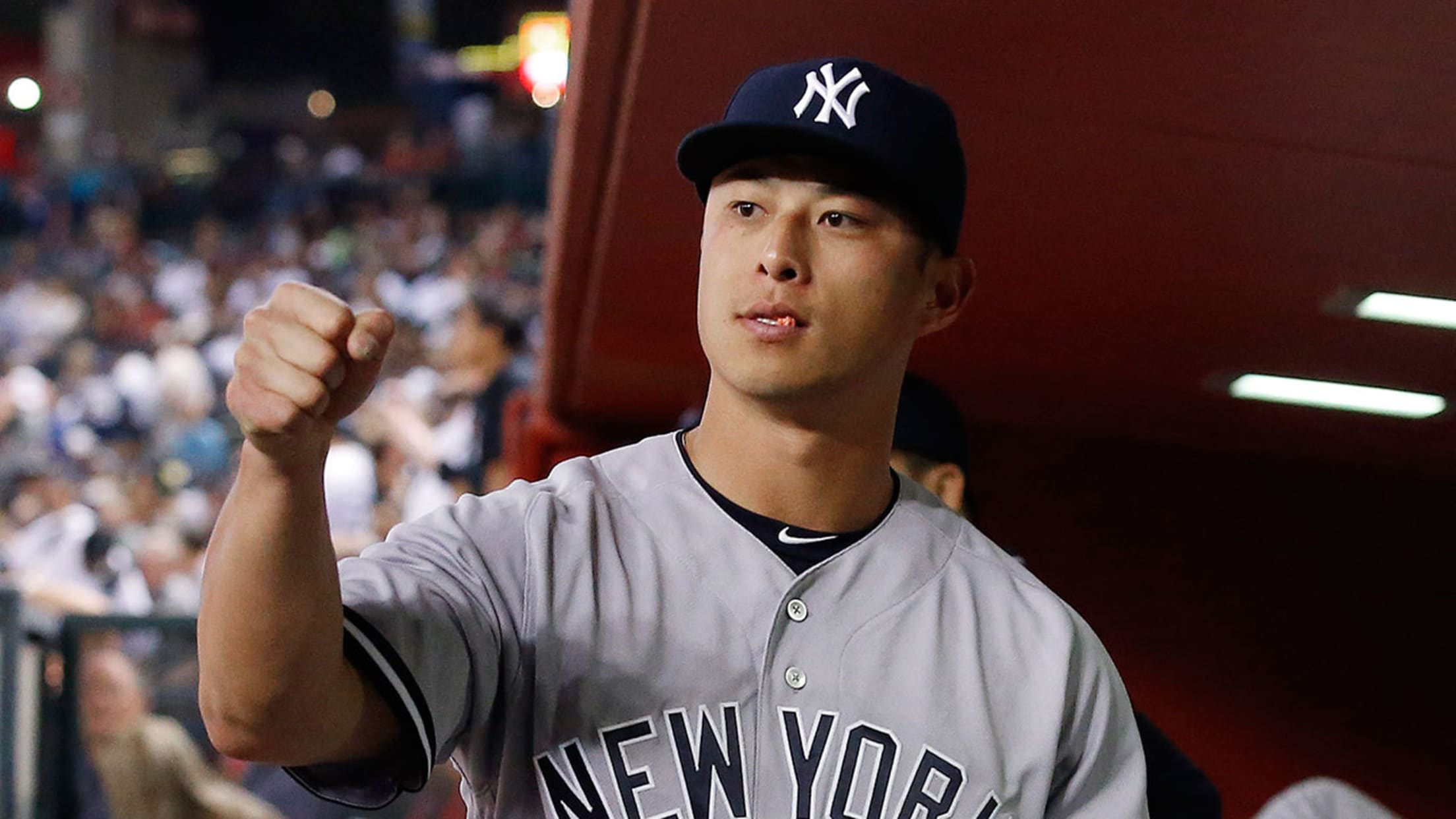 "I feel comfortable enough to try [first base] in a game," Rob Refsnyder said. (AP)
TORONTO -- The Yankees hope that Rob Refsnyder is developing into another option at first base, as the rookie took ground balls at the position on Wednesday, continuing his transition into a jack-of-all-trades player.Refsnyder has played second base, third base and right field in the Minors this year, but said
TORONTO -- The Yankees hope that Rob Refsnyder is developing into another option at first base, as the rookie took ground balls at the position on Wednesday, continuing his transition into a jack-of-all-trades player.
Refsnyder has played second base, third base and right field in the Minors this year, but said he has not worked out at first base since he was at the University of Arizona. Refsnyder and Austin Romine participated in drills on Wednesday afternoon at Rogers Centre, working with infield coach Joe Espada.
"I feel comfortable enough to try it in a game," Refsnyder said. "We'll see how it goes. I haven't played it in professional baseball."
The Yankees lost their primary backup at first base when Dustin Ackley injured his right shoulder earlier this past weekend, requiring season-ending surgery to repair a torn labrum. Manager Joe Girardi said that Refsnyder looked passable in Wednesday's workout.
"I thought he did OK," Girardi said. "We're going to try to get him comfortable there to see if he's another option for us. Today was the first day we had him work, but he looked fairly comfortable. There are a lot of little things, but I think he can pick it up."
Girardi has said that he is comfortable proceeding with Romine as Mark Teixeira's understudy, which is one reason the club summoned Refsnyder from Triple-A Scranton/Wilkes-Barre instead of a first baseman like Nick Swisher or Chris Parmelee.
In addition to Romine, the Yankees consider Chase Headley, Brian McCann and perhaps utility man Ronald Torreyes to be options at first base.
"Sometimes you just have to go on what you feel they can do and you trust that they'll handle it," Girardi said.