Yanks DFA Layne; German to be called up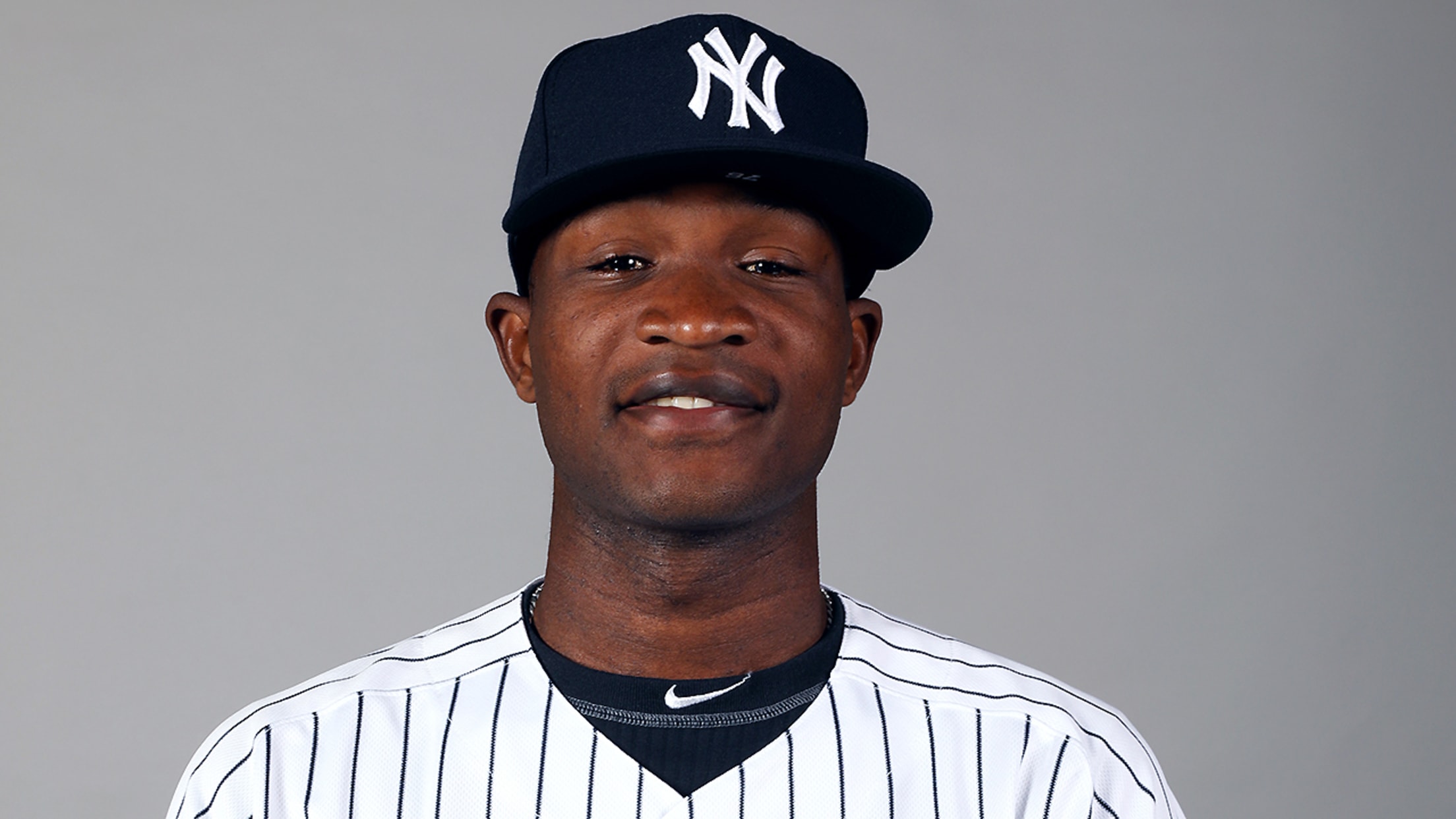 Domingo German is 2-1 with a 3.76 ERA in four games (three starts) at Triple-A Scranton/Wilkes-Barre. (Getty)
NEW YORK -- The Yankees designated left-hander Tommy Layne for assignment after Saturday's 16-3 victory over the Orioles and plan to recall right-hander Domingo German from Triple-A Scranton/Wilkes-Barre.Layne pitched the ninth inning of the blowout victory, surrendering a run-scoring single to Caleb Joseph.The 32-year-old Layne has no record and a
NEW YORK -- The Yankees designated left-hander Tommy Layne for assignment after Saturday's 16-3 victory over the Orioles and plan to recall right-hander Domingo German from Triple-A Scranton/Wilkes-Barre.
Layne pitched the ninth inning of the blowout victory, surrendering a run-scoring single to Caleb Joseph.
The 32-year-old Layne has no record and a 7.62 ERA in 19 appearances for New York this season, permitting 16 hits and 12 runs (11 earned) in 13 innings. He walked eight and struck out nine, and is earning $1.075 million.
German could make his Major League debut in relief of Sunday's spot starter, Chad Green, who is expected to throw about 50 pitches against Baltimore.
The 24-year-old German is 2-1 with a 3.76 ERA in four games (three starts) at Scranton/Wilkes-Barre, striking out 27 against 22 hits and seven walks in 26 1/3 innings. He started the season at Double-A Trenton, where he went 1-4 with a 3.55 ERA in six starts.
The Yankees needed a spot starter because struggling ace Masahiro Tanaka is being pushed back to face the Angels on Monday in Anaheim.
"I found out in the ninth inning [on Saturday]," Green said. "I was prepared to start. They mentioned it a couple of days ago as a possibility. I knew if I didn't get in the game [on Saturday] that there was a chance that could happen."
Comeback trail
Albertin Chapman (inflammation in left rotator cuff) threw 18 pitches in a simulated game on Saturday at the club's Minor League complex in Tampa, Fla., touching 97 mph to 98 mph on the radar gun, according to Girardi. Chapman is set to make two rehab appearances before flying to meet the Yankees next weekend in Oakland -- on Tuesday for Class A Tampa at Bradenton, and on Friday for Trenton vs. Erie.
Garden State
Jacoby Ellsbury (concussion) is showing signs of improvement, though he will not accompany the Yankees on their upcoming road trip. He will instead report to Trenton, where he will work out with the team, although he has not yet been cleared to play in games.
"He has been riding the bike. He has run on the treadmill," Girardi said. "He has not sprinted yet. He has played catch. We are starting to see some progress."
Word on Bird
Girardi did not have a timetable for when Greg Bird (right ankle bruise) would rejoin the big league team. Bird was promoted to Scranton/Wilkes-Barre after going 6-for-17 in six games for Tampa. He went 1-for-8 in his first two games for the RailRiders.
"Our people have determined that he's not ready to come back yet," Girardi said. "Could it be sometime soon? I guess it could be, but I don't have a date for you. I think he's been off for a while, and he needs some at-bats."