Puig returns from DL; Verdugo sent down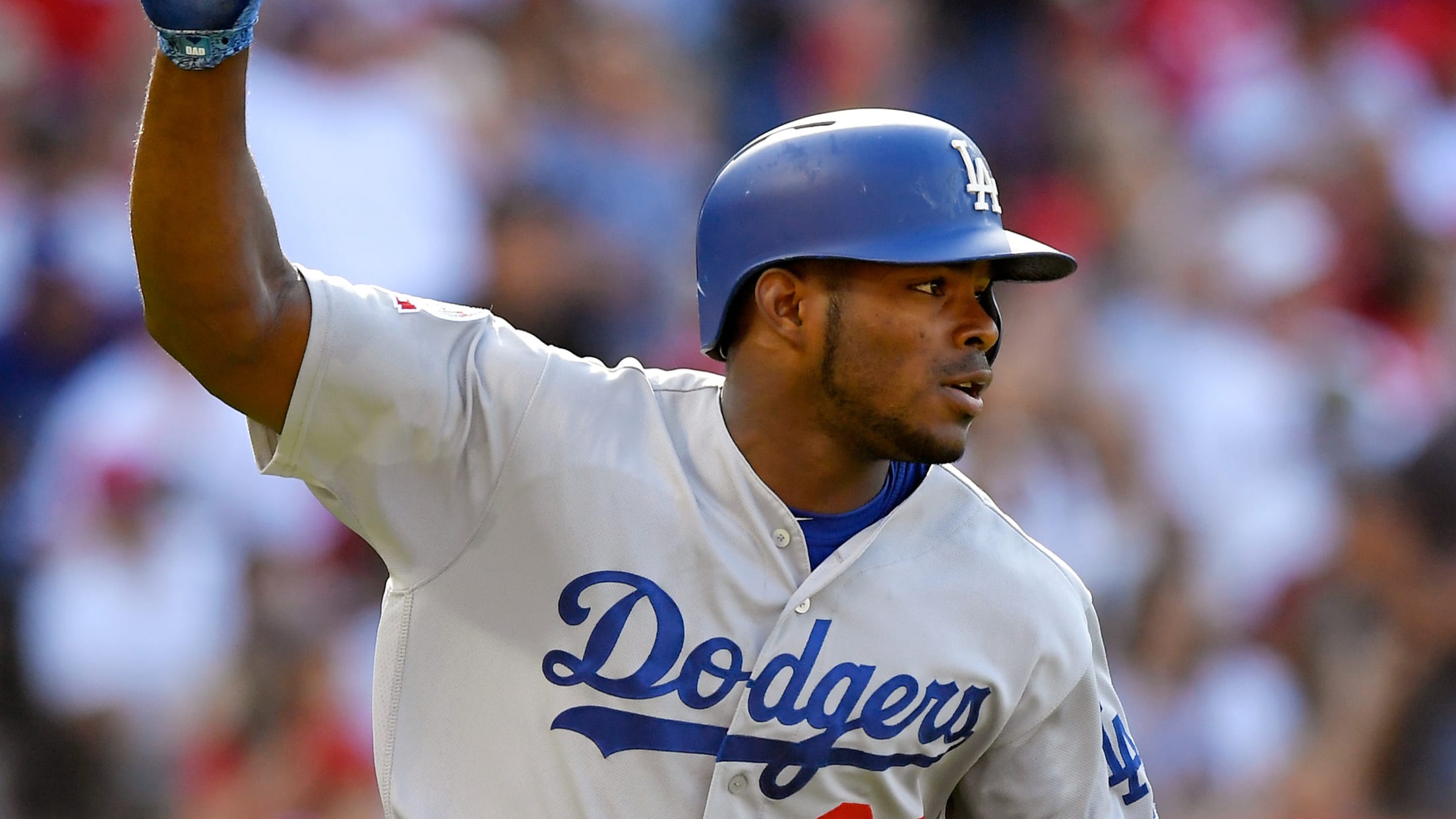 ATLANTA -- Yasiel Puig was back on the Dodgers' roster and in the starting lineup on Saturday. Beyond that, who knows?Manager Dave Roberts said Puig will get "the lion's share" of starts in right field going forward, but he's no longer an everyday starter. Roberts made it clear that Puig
ATLANTA -- Yasiel Puig was back on the Dodgers' roster and in the starting lineup on Saturday. Beyond that, who knows?
Manager Dave Roberts said Puig will get "the lion's share" of starts in right field going forward, but he's no longer an everyday starter. Roberts made it clear that Puig must play at a high level because the club has complete confidence in Alex Verdugo, who was the odd man out and got optioned back to Triple-A Oklahoma City to make room for Puig.
"We're going to continue to mix and match," said Roberts. "Yasiel will get the lion's share, but that's still contingent on the defense still staying elite and the at-bat quality. We have a lot of good options. Competition is a good thing. I'd argue that the reason we've had so much success is because you got to compete to stay in the lineup, and that's the way it should be."
Roberts said the staff will continue to remind Puig about aspects of the game he tends to forget, like hitting the cutoff man, throwing to the proper base and not give up outs on the bases. Before Puig sustained a strained right oblique and went on the disabled list on July 9, he was burned by trying to deke opposing runners into taking extra bases.
"I don't want to speak for Yasiel, but I'm going to," said Roberts. "No player wants to go on the disabled list. But it is a positive thing to always see the team, the operation continues to move on without anyone. No one player is greater than the whole sum, and that's healthy for everyone. The game keeps going and it's good when you keep winning."
Puig was injured on July 8 when the Dodgers were one game out of first. Since then, the club is 10-5 and leads the division by 1 1/2 games. Before he was injured, Puig was batting .265 with 11 homers and 35 RBIs.
"Competing every pitch in an at-bat is very important for Yasiel," said Roberts. "You can see what we've been doing offensively, it's been one-through-eight a professional at-bat, grinding mentality, and I expect Yasiel will do a lot of the same."
With the non-waiver Trade Deadline on Tuesday, the newest name the Dodgers have been linked to is Tampa starting pitcher Chris Archer. Verdugo, the Dodgers' top prospect who went 5-for-16 with a homer in his latest callup, is a potential trade chip, but Roberts seemed to indicate the outfielder would be back with L.A. soon.
"It was tough, but it was easy in the sense that we have a lot of good players and he understood," said Roberts. "He just wanted to get back here, show his face, perform and help us win some games and that's exactly what he did. In our opinion, Alex is a big league ballplayer. Do I believe any time he's on the roster he can help us win? Yes."
Ken Gurnick has covered the Dodgers for MLB.com since 2001.