Tomas makes first start for D-backs at DH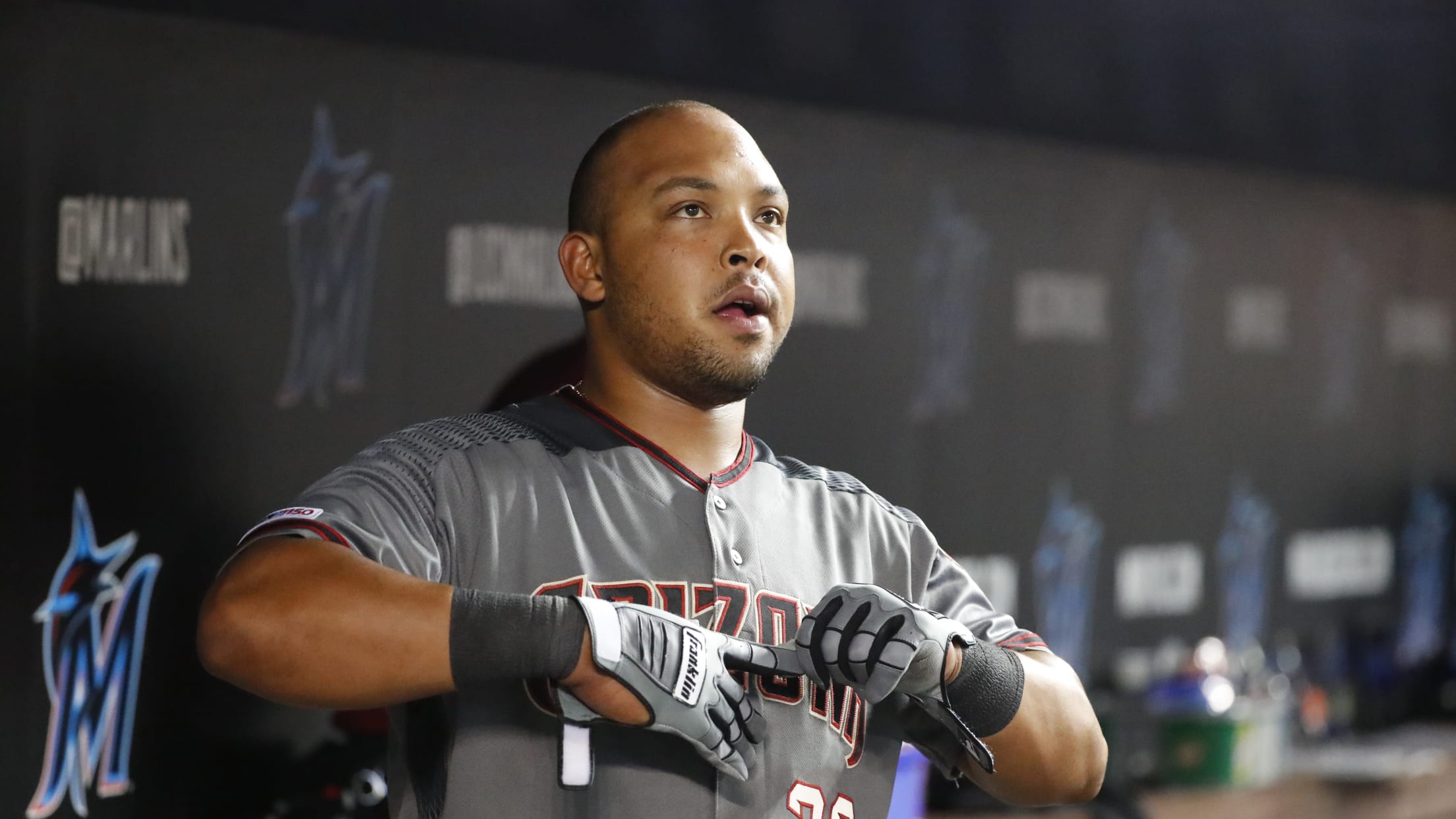 NEW YORK -- Yasmany Tomás, back with the D-backs for the first time since 2017, was in the lineup as the designated hitter on Tuesday night, making his first start of the year. Manager Torey Lovullo had indicated when Tomas was recalled that he would get those chances at DH
NEW YORK -- Yasmany Tomás, back with the D-backs for the first time since 2017, was in the lineup as the designated hitter on Tuesday night, making his first start of the year.
Manager Torey Lovullo had indicated when Tomas was recalled that he would get those chances at DH if he was still up with the club heading into this two-game Interleague series with the Yankees.
Tomas went 0-for-3 in the D-backs' 4-2 victory at Yankee Stadium. But his chances won't necessarily end when the D-backs open a home series Friday against the Nationals.
"There's potential for that, yeah," Lovullo said, when asked about Tomas playing in the field. "He's worked on both sides of the ball. Not just offensively. I noticed the offensive approach improving in Spring Training this year ... and his Triple-A manager has been telling me how hard he's been working defensively. Said he can go out and adequately play the outfield or first base. So that's a credit to him. ... Obviously, he's not going to be a full-time pinch-hitter, we're going to need to get him on the field at some point. And I would feel comfortable once we get through these next couple days."
Lovullo said any fielding chances for Tomas would likely be split pretty evenly between the outfield and first base. In 2017, Tomas played exclusively in left field. In Triple-A this season before being called up, Tomas started 39 games at first base and 36 in left field.
Injury updates
• Luke Weaver threw from 90 feet on Monday and 120 feet on Tuesday as he works back from a mild flexor pronator strain and minor UCL sprain. The 25-year-old right-hander last pitched on May 26.
• Matt Andriese threw his second bullpen session Monday and reported feeling good Tuesday, which Lovullo called "encouraging." Andriese, 29, is on the injured list with a left foot contusion and last pitched on July 19.