Tomas (core surgery) unlikely to return in '17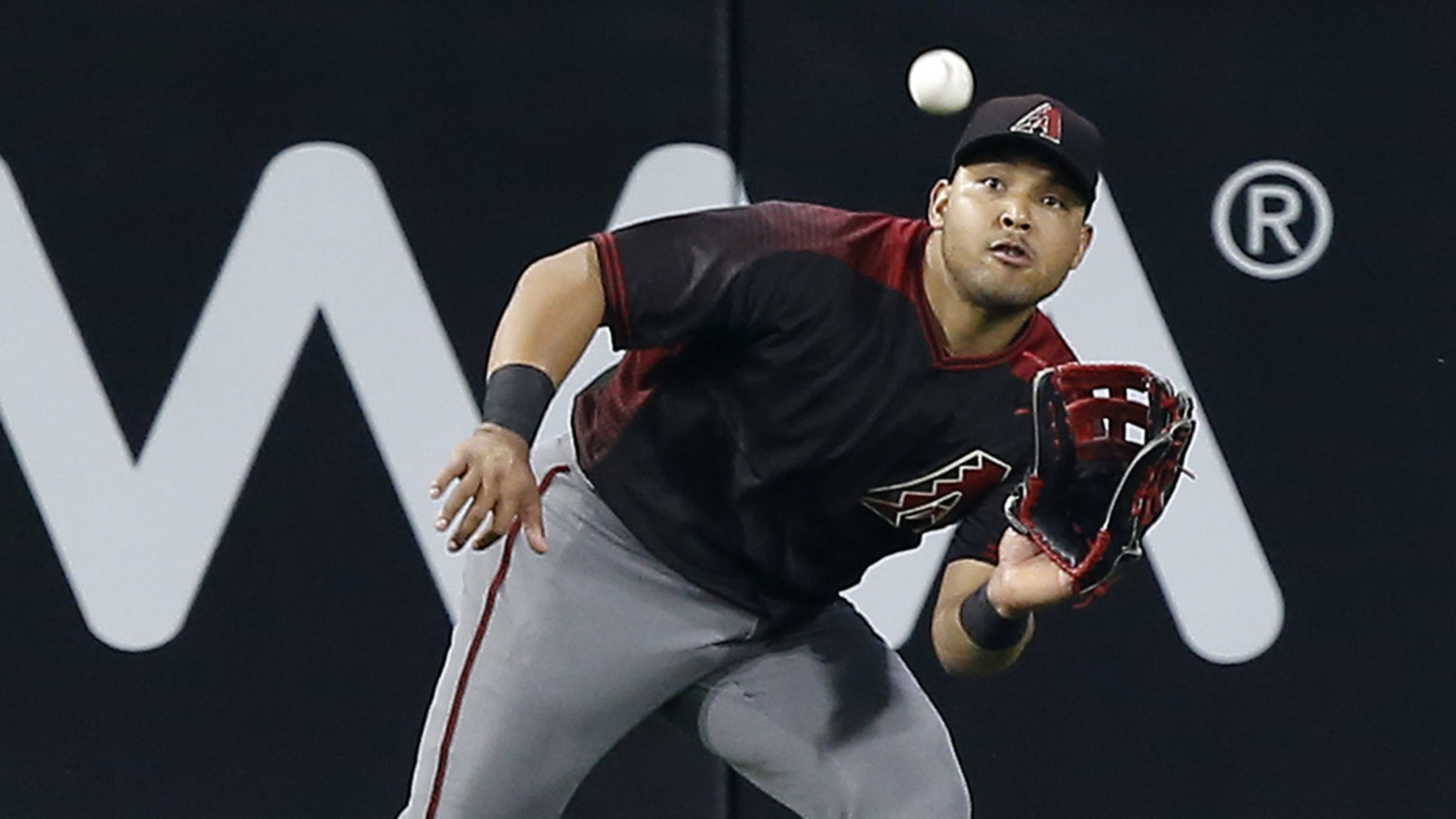 Yasmany Tomas hit .241 with eight homers and 32 RBIs in 47 games. (AP) (Alex Gallardo/AP)
NEW YORK -- The D-backs had hoped outfielder Yasmany Tomas was getting close to a return to the roster. Instead, they found out on Monday that he needs surgery for a core injury and isn't expected to play again this season.The injury is similar to a sports hernia, and D-backs
NEW YORK -- The D-backs had hoped outfielder Yasmany Tomas was getting close to a return to the roster. Instead, they found out on Monday that he needs surgery for a core injury and isn't expected to play again this season.
The injury is similar to a sports hernia, and D-backs manager Torey Lovullo said Tomas will have a 45-minute procedure done on Tuesday in Philadelphia. Tomas, who has been on the disabled list retroactive to June 3, saw a specialist when he had trouble trying to run the bases last week.
"We'd been very optimistic on a return," Lovullo said. "It had looked like he was getting close."
Tomas originally went on the DL with right groin tendinitis, and he got healthy enough to play three rehab games in the Arizona Rookie League in late June. But he experienced problems with the groin again and had to be shut down.
Tomas played just 47 games with the D-backs this season. He finishes the year with a .241 batting average, eight home runs and 32 RBIs.
Delgado's timetable
The D-backs are hoping for better news on right-hander Randall Delgado, who is scheduled to throw off a mound on Tuesday in Arizona. Delgado has been on the DL since July 16 with right elbow inflammation.
"Tomorrow is a pretty crucial day for him," Lovullo said. "We'll get him on the mound, and if all goes well, we'll see what the next step is."
Ray ready to return
By slotting in Robbie Ray to come off the DL to pitch Thursday in New York, the D-backs will give Zack Greinke an extra day between starts. Greinke has been dealing with a stye in his eye, but Lovullo said there was no health concern that led to the decision.
"We've tried to give guys extra days all season," Lovullo said. "We just felt that made a lot of sense."
Koch recalled
After taxing their bullpen when their starting pitchers combined to throw just 9 2/3 innings in three straight losses over the weekend in Minnesota, the D-backs called up right-hander Matt Koch to give them a fresh arm on Monday. Koch, who posted a 10.06 ERA in eight starts for Triple-A Reno, was with the Major League club earlier in the season but didn't get in a game. He made seven Major League appearances (two starts) with the D-backs last season, compiling a 2.00 ERA.
Danny Knobler is a contributor to MLB.com based in New York.