Eloy scratched due to right hip flexor issue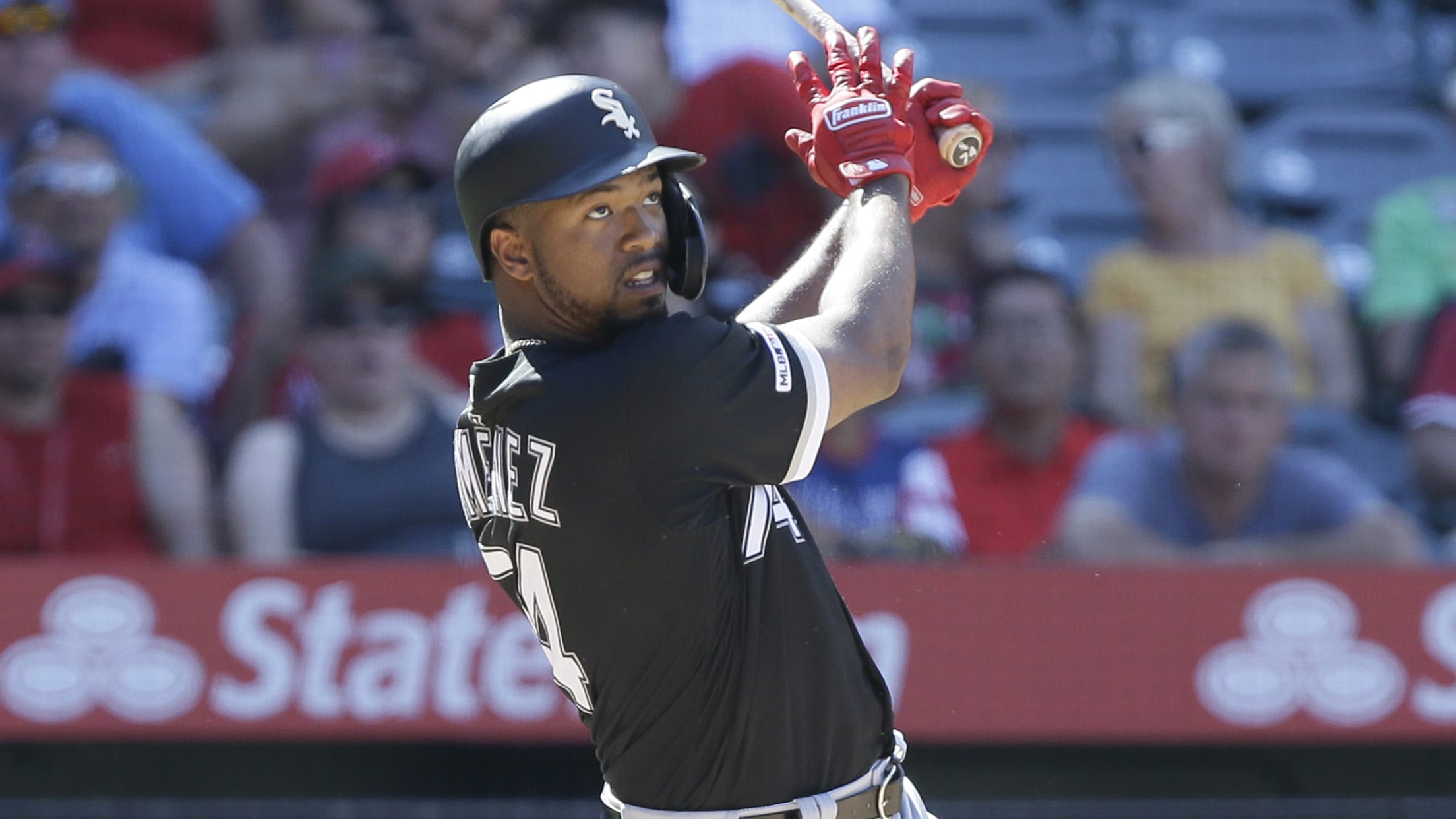 CHICAGO -- The pairing of Eloy Jiménez, Yoán Moncada and Tim Anderson in the same White Sox lineup will have to wait at least one more day. While Moncada returned from his injury rehab with Triple-A Charlotte for the series opener against the Rangers, Jimenez was scratched from Thursday's starting
CHICAGO -- The pairing of Eloy Jiménez, Yoán Moncada and Tim Anderson in the same White Sox lineup will have to wait at least one more day.
While Moncada returned from his injury rehab with Triple-A Charlotte for the series opener against the Rangers, Jimenez was scratched from Thursday's starting lineup with a right hip flexor issue. This talented trio has not been in the lineup together since July 30, when Moncada left with a strained right hamstring. They last played a full game together on June 24 in Boston.
"He's got some mild hip soreness," White Sox general manager Rick Hahn said of Jimenez. "We think is just day to day, but we're going to err on the side of caution and keep him out of the lineup at least a day. He may well be back in there tomorrow."
"For us, an abundance of caution," manager Rick Renteria said. "Instead of DHing, just give him the day and let him get treated up, and hopefully this is a very short-lived break for him."
Jimenez, who leads all American League rookies with 22 home runs, already missed time from April 27 through May 19 with a high right ankle sprain and from July 17-27 with a right ulnar contusion. He also was on the bereavement list earlier in the season.
"I guarantee you if this was a World Series or playoffs, he'd be playing, and he's capable of doing that," Renteria said. "There's no need for that. We have men that will be able to pick him up."
Renteria clarifies a lineup point
Renteria clarified strong points he made on Tuesday in Minneapolis about his lineup construction, where he talked about looking at the entire picture and talking to the players while not only relying on the numbers. Renteria's animated words could be taken by some as a direct hit toward sabermetrics or those fans who might be complaining on social media. But Renteria said neither result was his intent.
"Everybody knows I use a tremendously balanced approach to how we manage our games," Renteria said. "The people on the sabermetrics side are tremendously intelligent things that have moved the game along in a lot of different ways. I'm a balanced manager. I take my experiences and my eyes and use those numbers developing what I see.
"I love what the fans think. They want to win. That was not my intent. I love the White Sox and I love the fans. That's not what was, I don't think conveyed, but if it came up that way that's not what I intended to say."
They said it
"Coming up as a kid and in the Minor Leagues, I would take everything so seriously and I would sit there and think, and be on the bench in between innings. And I realized why do that?" -- Lucas Giolito, on his dugout energy during starts