Shard from bat hits fan at Yankee Stadium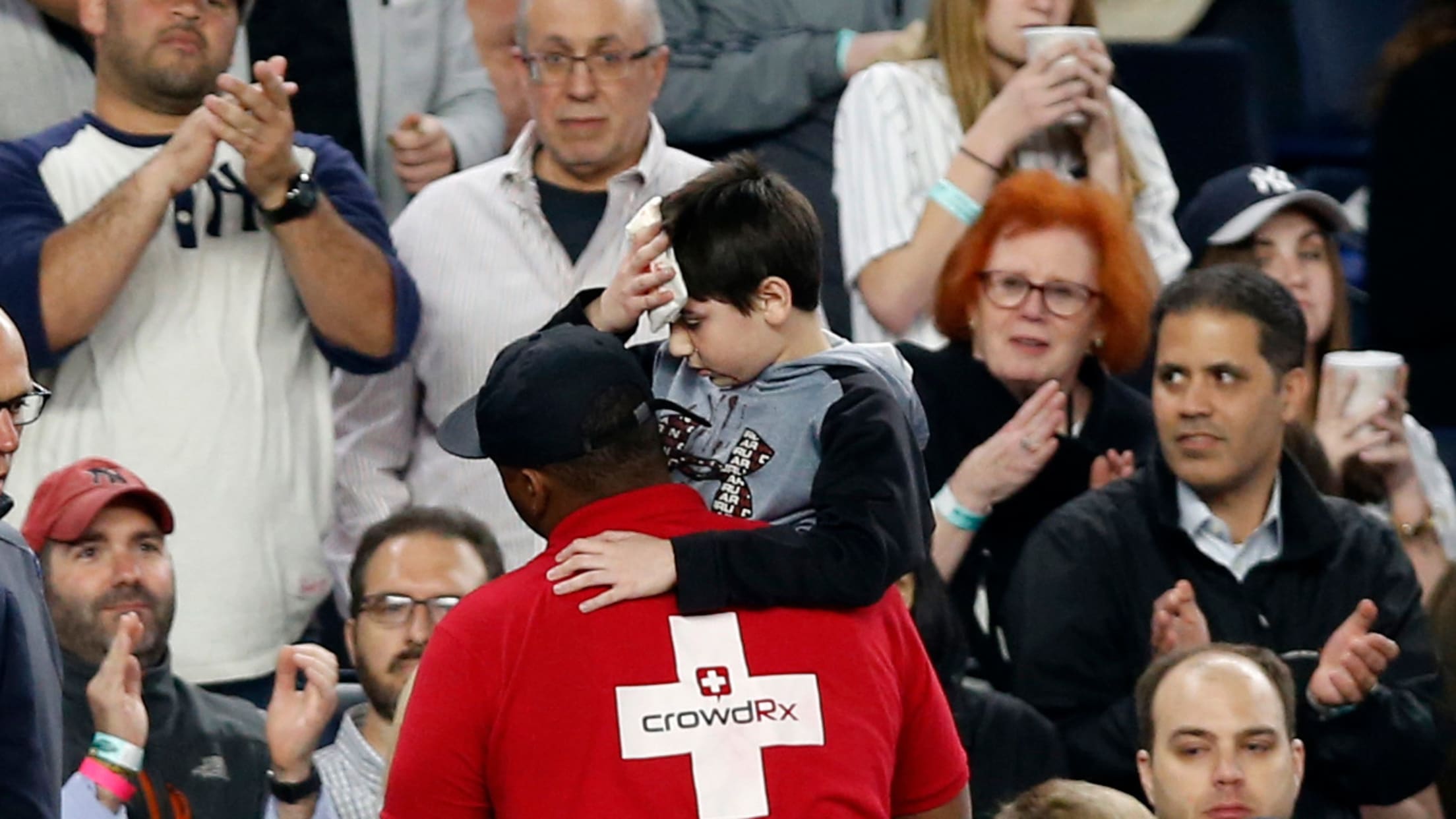 Fans applaud as a medical employee carries an injured youngster from the stands after the boy was hit in the head by a piece of Chris Carter's bat. (AP)
NEW YORK -- A young fan was struck in the forehead by a shard of Chris Carter's broken bat during the Yankees' 3-0 victory over the Royals on Wednesday evening at Yankee Stadium.Yankees spokesman Jason Zillo said the fan was given first aid at the stadium, and was receiving medical
NEW YORK -- A young fan was struck in the forehead by a shard of Chris Carter's broken bat during the Yankees' 3-0 victory over the Royals on Wednesday evening at Yankee Stadium.
Yankees spokesman Jason Zillo said the fan was given first aid at the stadium, and was receiving medical attention elsewhere.
Carter's bat broke in the seventh inning on a 3-1 fastball from Kansas City's Matt Strahm, which he hit to second baseman Whit Merrifield for a groundout. A piece of the bat hit the boy, who was sitting about seven rows behind the third-base dugout.
"You never want to have something like that happen to a kid or anyone in general," Carter told The Associated Press. "I guess the good side of it is the square part of the bat didn't pierce him or anything like that. So, I hope he's OK."
Carter told the AP he will try to speak with the family.
"Once I figure out what happened to the kid, where they're at, hopefully, I can get a hold of him," he said. "Hopefully, it's not too bad."