Yuli might not be the best Gurriel we'll see in '18
Houston 1B, on brother Lourdes Jr.'s callup: He hits better, runs better, plays D better than me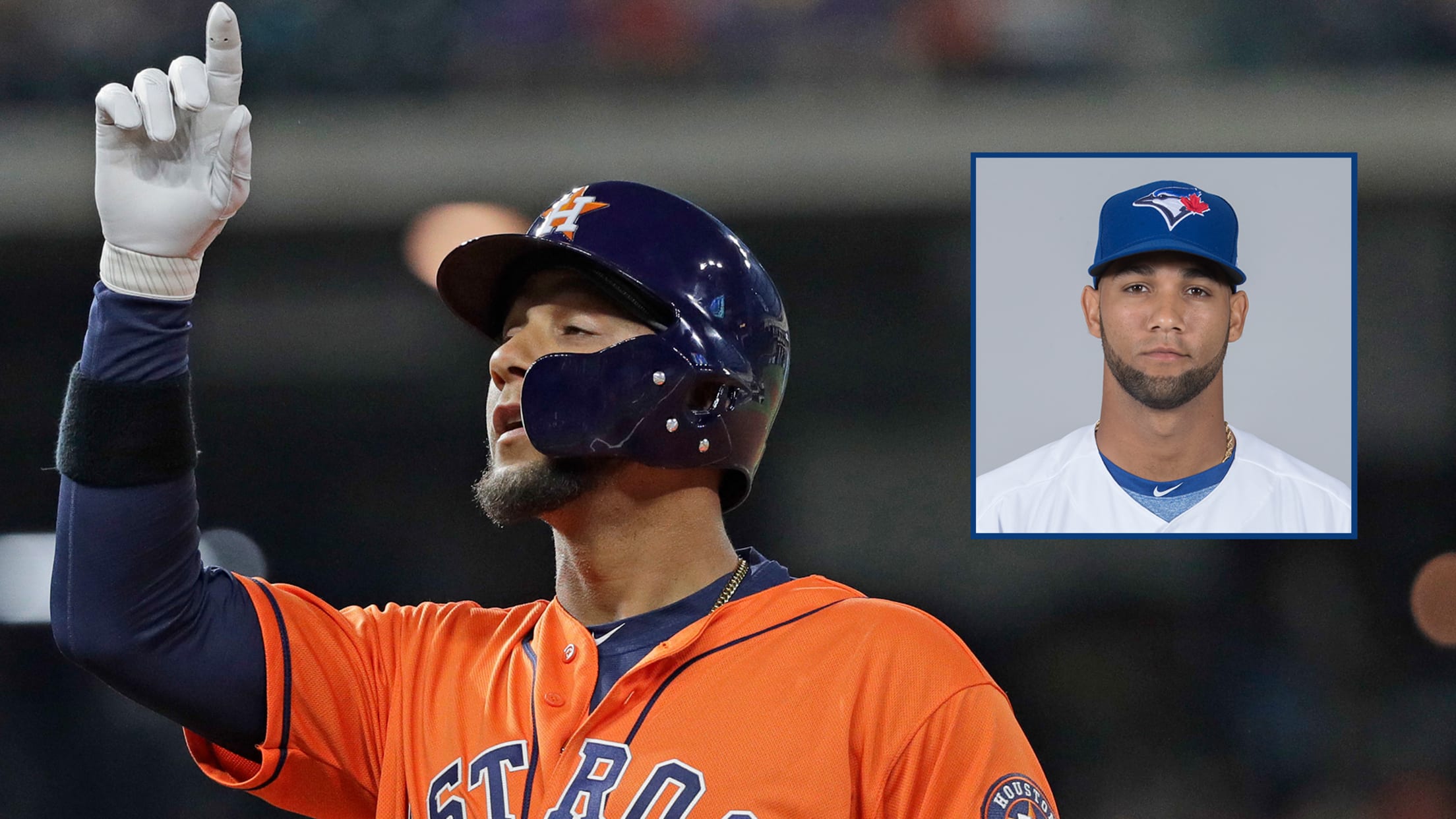 CHICAGO -- When Yuli Gurriel and his younger brother, Lourdes Gurriel Jr., defected from Cuba following the Caribbean Series in February 2016, they did so with big league dreams. Eighteen months later, Yuli made his Major League debut with the Astros at 32 years old, and in his first full
CHICAGO -- When Yuli Gurriel and his younger brother, Lourdes Gurriel Jr., defected from Cuba following the Caribbean Series in February 2016, they did so with big league dreams. Eighteen months later, Yuli made his Major League debut with the Astros at 32 years old, and in his first full season in the big leagues in '17, he helped the Astros win the World Series.
Lourdes, who hit .347 in 12 games at Double-A, was in the lineup Friday night for the Blue Jays, but there's no promise how long he'll stay. The move could be temporary. Still, Yuli said his little brother called to tell him the news.
"First and foremost, I said congrats, and I let him know everyone is very happy," Yuli said. "Myself and the rest of the family is very happy."
Their father, Lourdes Gurriel Sr., played for the Cuban National Team for 15 years and won a gold medal, two batting titles and an MVP Award. He was also a national team manager.
"The entire family is happy," Yuli said. "My father is happy. We're seeing the fruits of the work that we put in all this time and we're very happy because of that."
Yuli said his brother, a second baseman, is brimming with talent and believes he's ready to show it in the Major Leagues.
"Don't want to give him too much pressure, but he hits better than me, runs better than me and plays better than me defensively," he said.
The Blue Jays and Astros don't meet until June 25-27 in Houston. The brothers might have a better chance of meeting on the field during the final week of the season in Toronto when rosters expand.