This Japanese star may be in the Majors in '19
Lefty Kikuchi considering entering MLB through posting system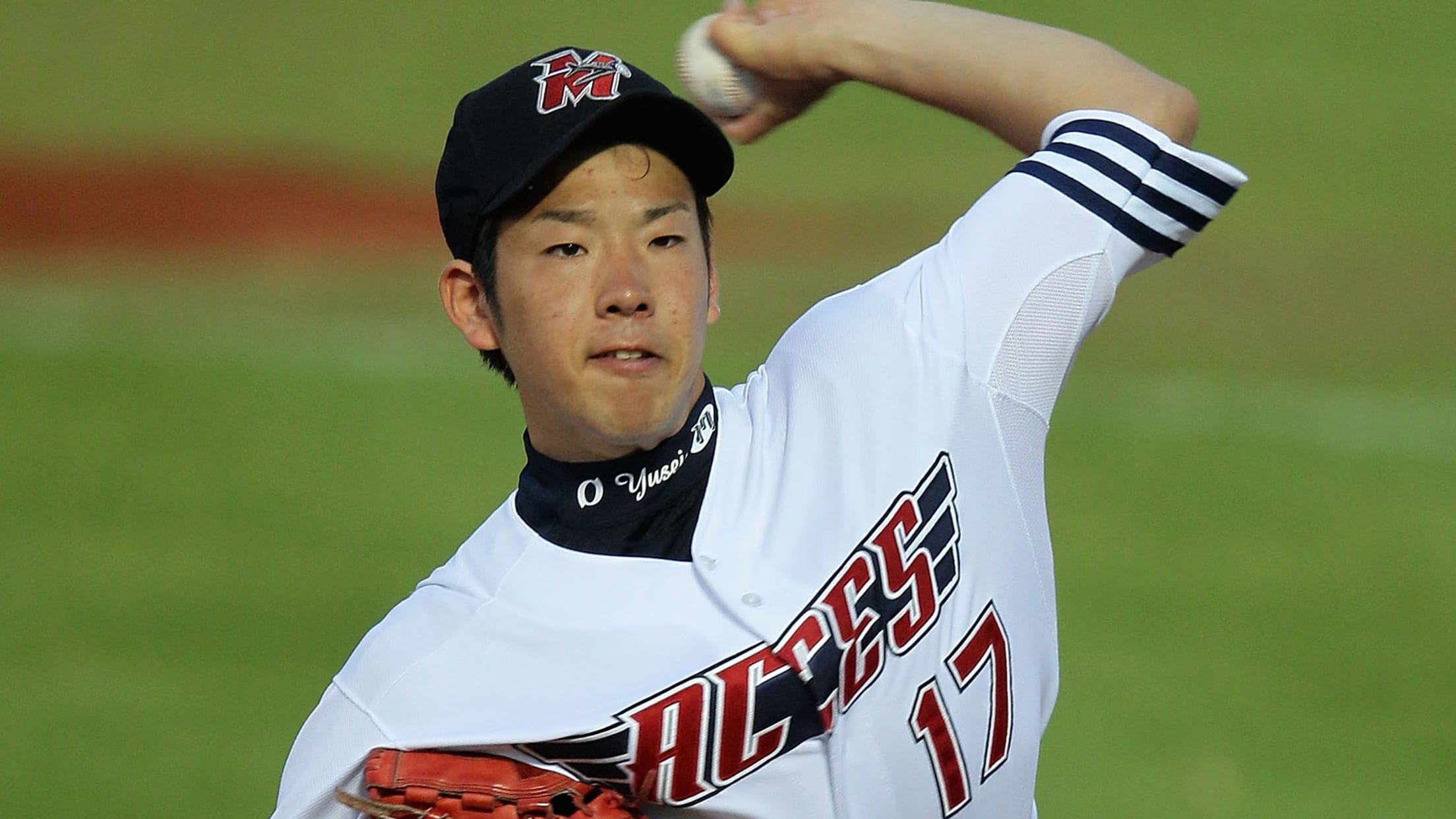 The courtship of Shohei Ohtani captivated Major League Baseball last offseason, as numerous teams' plans remained in suspense until the two-way phenom announced that he would sign with the Angels on Dec. 8.MLB team executives don't expect a star of Ohtani's profile to move from Nippon Professional Baseball to North
The courtship of Shohei Ohtani captivated Major League Baseball last offseason, as numerous teams' plans remained in suspense until the two-way phenom announced that he would sign with the Angels on Dec. 8.
MLB team executives don't expect a star of Ohtani's profile to move from Nippon Professional Baseball to North America this offseason, but many within the industry believe Saitama Seibu Lions left-hander Yusei Kikuchi will be available through the posting system.
Multiple MLB scouts believe Kikuchi's ceiling is as a No. 2 starter in the Major Leagues, thanks to a fastball that averages between 92 and 94 mph while reaching 96, an uncommonly high velocity among left-handers in NPB.
One source cautioned that Kikuchi could elect to remain in Japan for the 2019 season if the Lions win this year's Japan Series, in order to help with the team's title defense.
Kikuchi, 27, has spent time on the disabled list this season due to stiffness in his throwing shoulder. But his most recent outing was an encouraging one, as he threw seven innings Friday against the Tohoku Rakuten Golden Eagles and earned his first victory since June 22, according to Kyodo News.
Kikuchi's peripheral numbers have regressed from 2017 to '18, with his WHIP increasing from a career-best 0.911 to 1.021 and K/9 ratio dropping from 10.4 to 8.1.
Former Indians and Phillies right-hander Frank Herrmann now pitches for the Golden Eagles and has watched Kikuchi closely as an opponent in NPB's Pacific League. Hitters had "no chance" against Kikuchi during his dominant 2017 season, Herrmann said, but this year has been different, perhaps due to Kikuchi's left shoulder woes.
"When we have faced him, we have hit him pretty well, and that's with a heavy left-handed lineup," Herrmann told MLB.com. "The [velocity] and sharpness of the slider seems to be down from last year. The one positive I've seen from him is that is he's becoming more than a [two-pitch] guy, which he predominantly was last season. He will now flip in a curveball early in the count and uses his changeup to guys that [are] on his fastball. Last year, there was never a need to get away from the [fastball/slider] combo.
"The slightly diminished stuff in '18 could be a positive once the shoulder gets back to full strength, because I think he's gained confidence in his other secondary offerings out of necessity."
In considering Kikuchi's possible move to MLB, Herrmann added, "The thing you worry about with some starters here in Japan is the extreme pitch counts taking a toll on the long-term prospects of guys. I saw [Kikuchi] start the [ninth] inning of [an eight-run] game with a pitch count over 120 last July. It was explained away that he would get extra rest with the impending All Star break, but [it] still seemed excessive to me."
Herrmann said he's heard extraordinarily positive reviews from Kikuchi's current and former Lions teammates about the left-hander's personal qualities.
"They all mention that his work ethic and competitiveness are top-notch," Herrmann said. "It's also known that he really wants to go to MLB and compete against the best."
Robert Whiting, the renowned author and expert on Japanese baseball, said further evidence of Kikuchi's strong character was seen in how he responded to violent behavior by a Seibu coach in 2010. Kikuchi, an 18-year-old prospect when that season began, reported the physical abuse to team management, leading to the coach's termination.
Kikuchi has never pitched internationally for Japan's senior national team, and it's not clear if he will do so against MLB All-Stars in November during the upcoming MLB All-Star Tour. Meanwhile, multiple MLB team officials believe right-hander Tomoyuki Sugano -- Japan's ace during the 2017 World Baseball Classic -- will remain in Japan and pitch for the Yomiuri Giants in '19.
MLB and NPB have agreed to new posting rules which go into effect this offseason. All postings by NPB teams must occur between Nov. 1 and Dec. 5, with a 30-day negotiating window to follow. The release fee paid to NPB clubs by MLB teams is contingent on the guaranteed value of the player's MLB contract, beginning with 20 percent of the first $25 million and continuing with 17.5 percent of the next $25 million and 15 percent of any amount beyond $50 million.
Jon Paul Morosi is a reporter for MLB.com and MLB Network. He has also covered baseball for FOX Sports, the Detroit Free Press, and the Seattle Post-Intelligencer.