Rosscup claimed off waivers by Toronto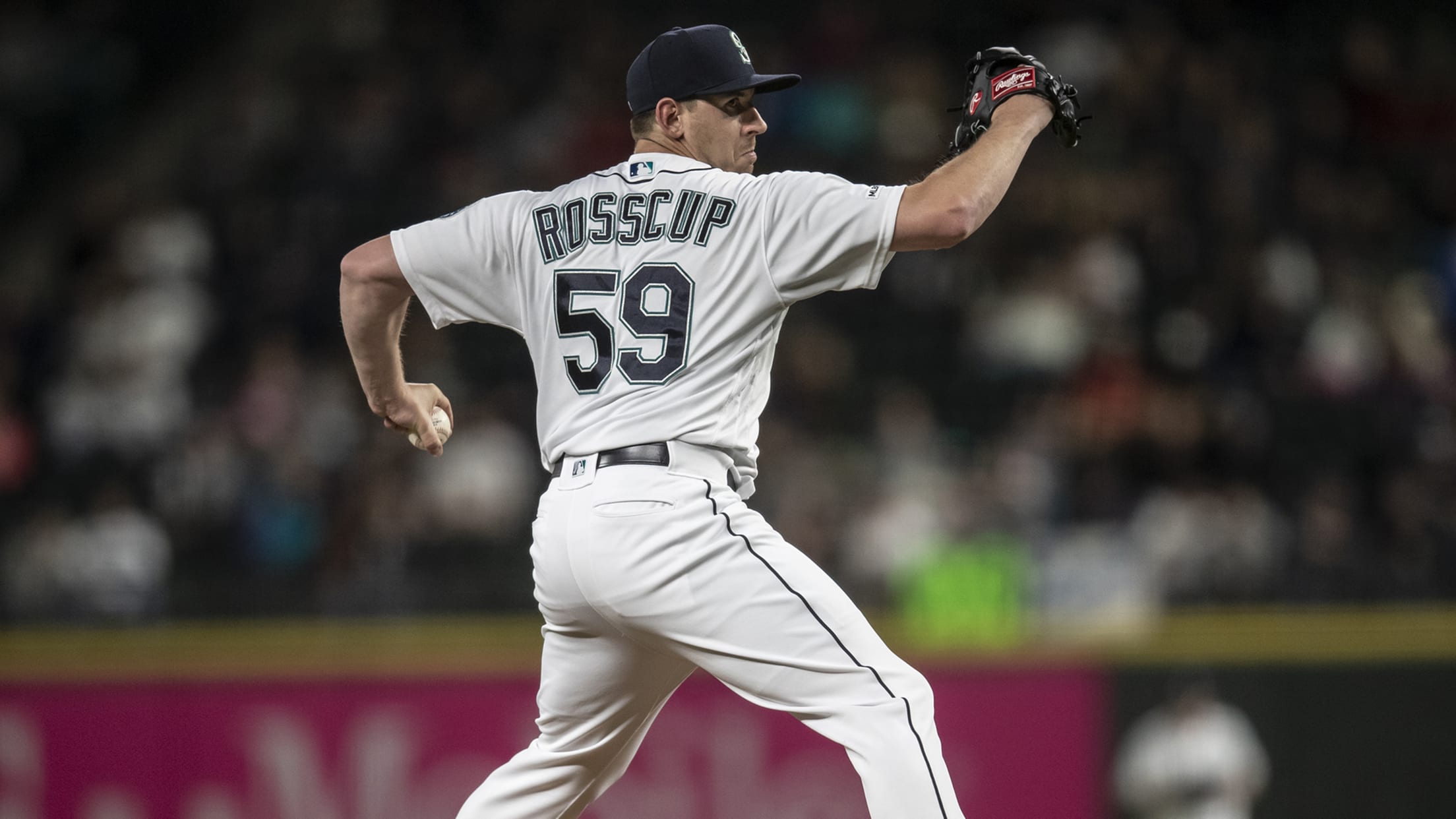 SEATTLE -- Zac Rosscup, one of four relievers who was designated for assignment by the Mariners in the past week, was claimed off waivers on Thursday by the Blue Jays. The 30-year-old lefty specialist was 2-0 with a 3.21 ERA in 14 innings over 19 appearances with Seattle before being
SEATTLE -- Zac Rosscup, one of four relievers who was designated for assignment by the Mariners in the past week, was claimed off waivers on Thursday by the Blue Jays.
The 30-year-old lefty specialist was 2-0 with a 3.21 ERA in 14 innings over 19 appearances with Seattle before being DFA'd last Friday. Rosscup signed a one-year, $610,000 Major League deal with the Mariners as a free agent last December, so Toronto now assumes the remainder of that contract.
Mike Wright and Nick Rumbelow, two right-handers designated for assignment last weekend, both cleared waivers and were outrighted to Triple-A Tacoma on Wednesday, so they remain in the Mariners organization but are no longer on the 40-man roster.
Ryan Garton, another right-hander, was DFA'd on Tuesday and hasn't finished the waiver process yet.
The Mariners also traded veteran right-hander Anthony Swarzak to the Braves for lefty reliever Jesse Biddle and injured reliever Arodys Vizcaino on Monday and signed veteran right-hander Anthony Bass as a free agent on Tuesday as they've continued searching for bullpen help.
Seattle is 27th among MLB's 30 teams in bullpen ERA at 5.59 and has used 24 relievers in the first 52 games, including two position players. That's the most relievers used in the Majors to date, one more than the Orioles.