Cozart gets some new leather for third base
Former shortstop shows off larger mitts on glove day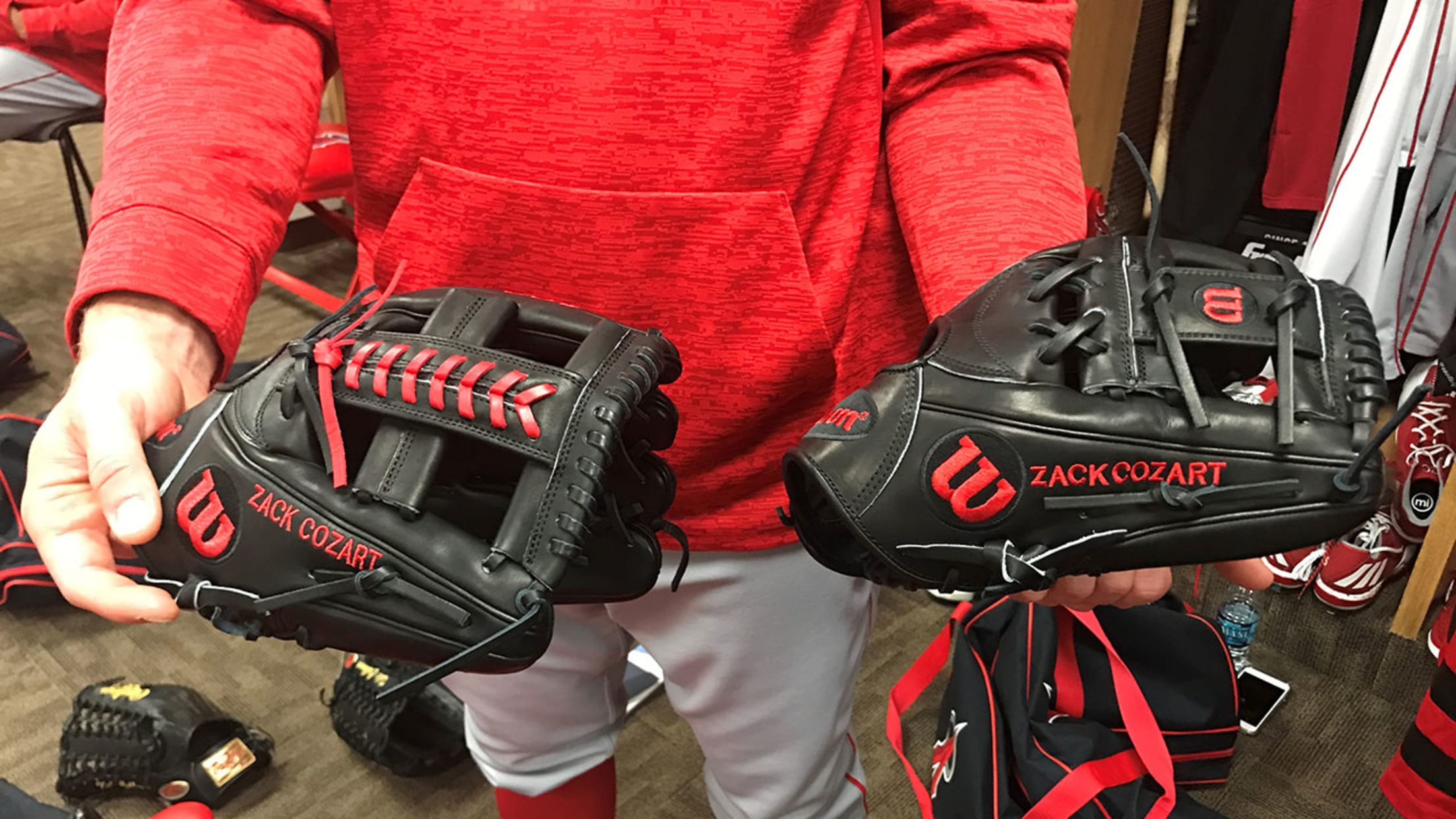 TEMPE, Ariz. -- Zack Cozart has used the same glove for the last six years, but that streak could potentially come to an end in 2018, as the longtime shortstop has been experimenting with new mitts as he prepares to transition to third base for the Angels."I've been trying the
TEMPE, Ariz. -- Zack Cozart has used the same glove for the last six years, but that streak could potentially come to an end in 2018, as the longtime shortstop has been experimenting with new mitts as he prepares to transition to third base for the Angels.
"I've been trying the whole offseason to find that perfect glove, because the one that I've been using at shortstop, I've used it for the past six years, the same glove," Cozart said Wednesday. "So it's going to be a little weird, wearing a new glove over there. Worst-case scenario, I'll just go back to my baby when I get over there."
Cozart used an 11 1/2-inch glove at shortstop, but he has been trying out slightly bigger models while taking grounders at third base.
:: Spring Training coverage presented by Camping World ::
"Some guys go 11 3/4-inch at third, some guys use outfield mitts at third base," Cozart said. "It's all preference. In theory, you want a little bigger glove at third base."
Spring Training:Info | Tickets | Schedule | Gear
Cozart received two new gloves from Wilson on Wednesday morning, both black 11 3/4-inch models with his name in red stitching, but with different webbing.
"One is my traditional 'I web' that I use at shortstop," Cozart said. "The other one, I don't know what it's called, but it's a little different. I'm going to try it out and see how it goes. That's what Spring Training is for."
Cozart designed his gloves before he signed a three-year, $38 million deal with the Angels in December, but he didn't have to make any adjustments since his former team, the Reds, also use red as their primary color.
"Luckily, the colors lined up," Cozart said. "It's always fun to get your glove. Sometimes you forget what you even created because they're custom gloves, so when you get them, you're surprised about it. But, yeah, they're cool."