Zimmermann, Stewart have core muscle surgery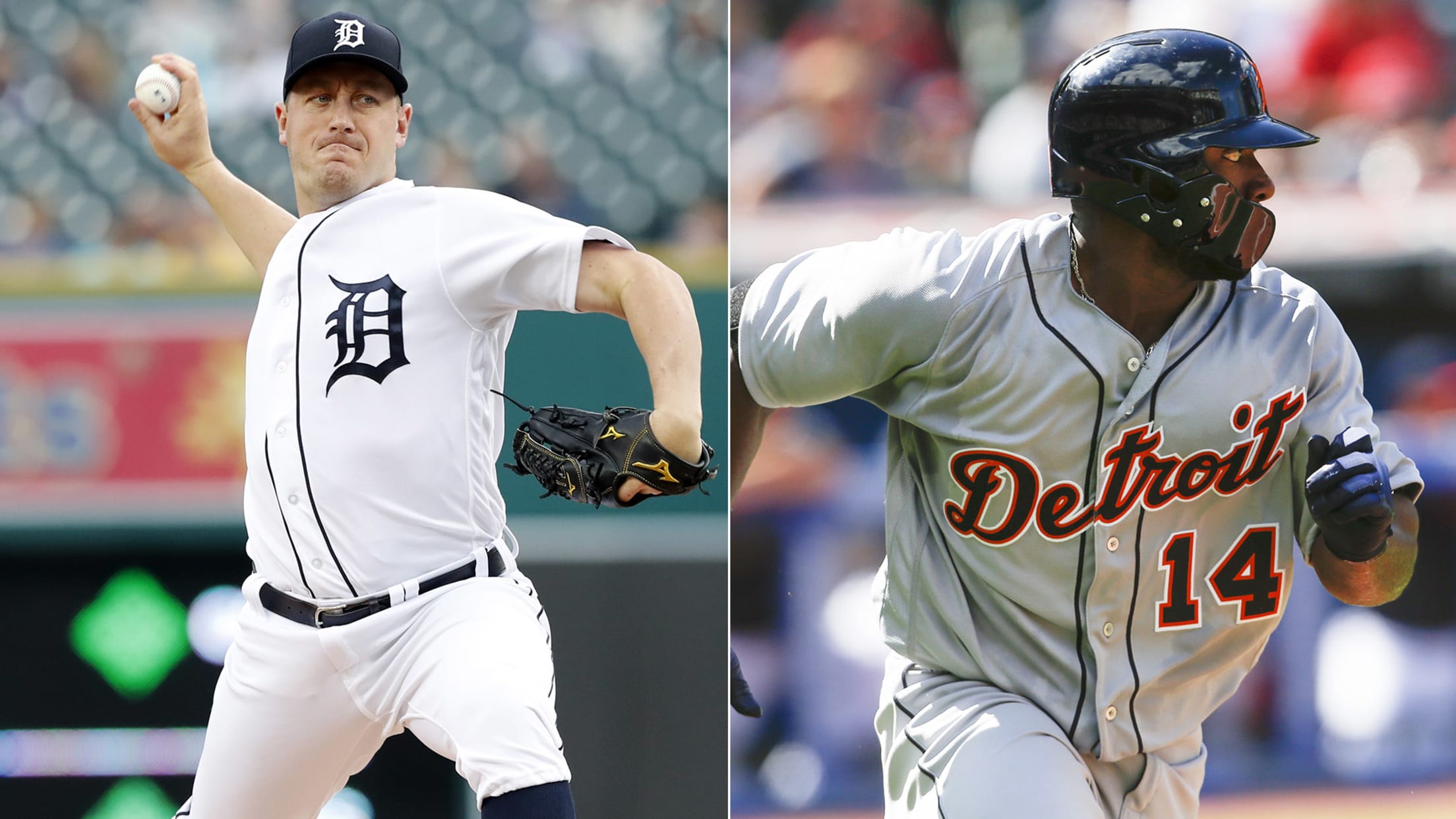 DETROIT -- Core muscle specialist Dr. William Meyers operated on a pair of Tigers on Thursday. Outfielder Christin Stewart and right-hander Jordan Zimmermann underwent core muscle surgery, the team announced. Both are expected to be ready for Spring Training next February.Stewart's surgery wasn't a complete surprise. The slugging rookie's season ended
DETROIT -- Core muscle specialist Dr. William Meyers operated on a pair of Tigers on Thursday. Outfielder Christin Stewart and right-hander Jordan Zimmermann underwent core muscle surgery, the team announced. Both are expected to be ready for Spring Training next February.
Stewart's surgery wasn't a complete surprise. The slugging rookie's season ended a few games early, thanks to what the team called a lower abdominal injury. He was scheduled to visit Dr. Meyers to make sure the injury wasn't more severe, and that he had enough recovery time to be ready for the season.
Zimmermann's surgery, by contrast, was a surprise to many, including him. He said Friday that he experienced left groin soreness after his final three of four starts, but the soreness lingered for several days after his final start Sept. 28 at Milwaukee. The Tigers flew in Zimmermann to see Dr. Meyers as a precaution on Wednesday, but an MRI exam revealed a slight tear.
The surgery, Zimmermann said, "felt like I did a thousand crunches." But he should be good to resume his normal offseason throwing program in six weeks.
The 32-year-old Zimmermann made 25 starts, posting a 7-8 record with a 4.52 ERA, but his numbers were markedly better early in the year. He went into the All-Star break with a 4-1 record and 3.71 ERA in 12 starts, then went 3-7 with a 5.27 ERA the rest of the way, allowing 20 home runs over 68 1/3 innings. His WHIP and home run rates went up, while his strikeout rate and strikeout-to-walk ratio went down. Zimmermann does not believe the injury had a major impact on his pitching in September.
"I had command and everything," he said. "My velocity was down a little bit."
Stewart, who turns 25 in December, will go into Spring Training with a strong shot to make the Opening Day roster as Detroit's left fielder. He made an impression as a September call-up, batting .267 (16-for-60) with a double, triple, two home runs, 10 RBIs, 10 walks and a .792 OPS. Most of his run production came in a six-RBI game against the Royals on Sept. 20.
Stewart and Zimmermann are the latest of many Tigers to be treated recently by Dr. Meyers, a renowned specialist based on Philadelphia. Though core muscle injuries include what used to be called a sports hernia, the term covers a wide range of groin and abdominal injuries.
A lower abdominal injury at the end of August sidelined shortstop Jose Iglesias for the final month of the season. Dr. Meyers operated on Tigers catcher/first baseman John Hicks in mid-August to correct a bilateral core muscle defect; he's expected to be fully healthy for Spring Training as well.
Left-hander Daniel Norris visited Dr. Meyers in Spring Training and again at the end of April for a groin injury that eventually required surgery. He returned to the Tigers healthy in September and is scheduled to pitch winter ball in the Dominican Republic before joining a group of Major Leaguers on an exhibition tour of Japan next month.
Dr. Meyers also operated on Jose Cabrera for his groin tear after the 2013 season, and on former Tiger Justin Verlander in the same offseason.