Academy Notebook: Thanksgiving Edition
Texas Rangers host Thanksgiving distribution today at Academy; Athletes share what they're giving thanks for this year
The Texas Rangers Baseball Foundation will provide Thanksgiving meals to 200 West Dallas families at a Thanksgiving food distribution event today, Friday, Nov. 20. Every pre-registered family will receive turkeys and sides to prepare for the Holiday. The event will take place from 6-8 p.m. at the Texas Rangers MLB
The Texas Rangers Baseball Foundation will provide Thanksgiving meals to 200 West Dallas families at a Thanksgiving food distribution event today, Friday, Nov. 20.
Every pre-registered family will receive turkeys and sides to prepare for the Holiday. The event will take place from 6-8 p.m. at the Texas Rangers MLB Youth Academy at Mercy Street Sports Complex presented by Toyota.
Buckner International and Kroger join the Texas Rangers Baseball Foundation in donating the turkeys and sides to families selected by Buckner International, Dallas Housing Authority, Mercy Street Sports Complex and the Texas Rangers MLB Youth Academy.
Over the last few months, to ease the impact of COVID-19, the Foundation has provided over 4.5 million meals and snacks to more than 140,000 individuals across 16 different locations throughout Dallas-Fort Worth.
Media outlets are welcome to cover today's distribution. Media will be required to follow the Academy's safety protocols, which include wearing face coverings and maintaining proper social distancing.
The event will take place in the parking lot behind the Globe Life Training Center at 2303 Bickers Street, Dallas, TX 75212.
Giving Thanks with Academy Athletes
While 2020 has been a year of unique challenges, Academy participants have worked hard to create reasons for optimism. Here is what a few of them are thankful for this year.
Enrique Ojeda…Health and Baseball in a Pandemic
At 12 years old, Enrique Ojeda has already made a name for himself at the Academy.
In August, the shortstop was named Tournament MVP after contributing at the plate and tossing 5 innings as the Academy's 12U squad won the wood bat tournament championship at the Rangers Youth Ballpark.
The Eduardo Mata Elementary School student also traveled with the Academy's 12U team to New Orleans in February to compete in the inaugural New Orleans MLB Youth Academy 12U Tournament.
In 2019, Ojeda was a July winner of Joey Gallo's Academy Athletes of the Month award after finishing first in the 9/10 year old division of the team Pitch, Hit, and Run Championship. His reward was a trip to Globe Life Park and a chance to meet Rangers outfielder Joey Gallo during batting practice.
While no fans were allowed for regular season games at Globe Life Field this year, Ojeda still found a way to be present – via his own Doppelranger.
"Having a Doppelranger at the ballpark this baseball season was very cool because I felt I was in the ballpark enjoying the games," Ojeda said. "I wore my Texas Rangers academy shirt because I am very proud to be in the Academy."
Baseball is only part of what Ojeda is giving thanks for, though.
"I am grateful that my family and I are healthy in this pandemic and trying to stay safe. And I got to play some baseball," Ojeda said.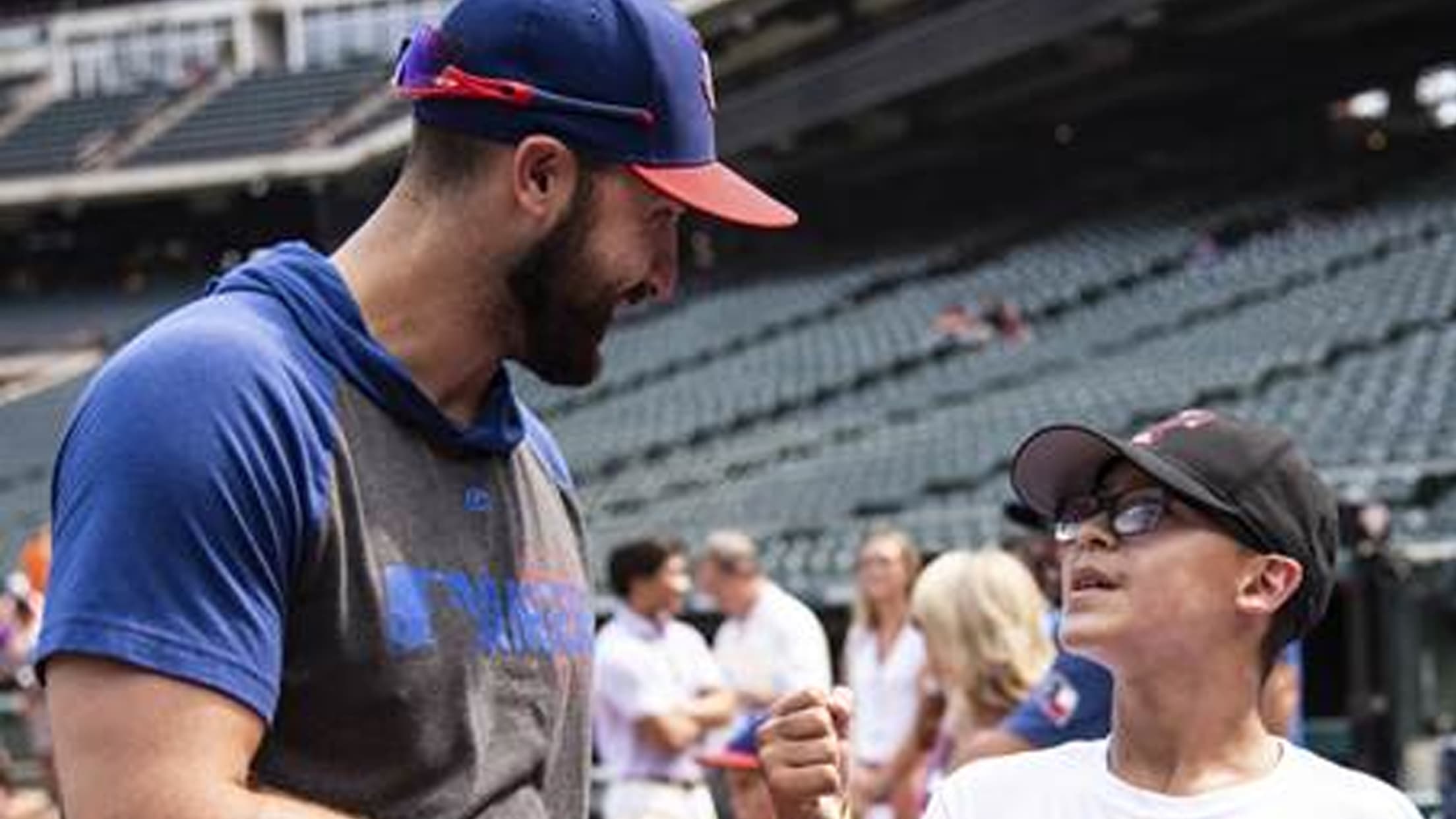 Ariana Ortiz…Signing a National Letter of Intent
On Nov. 11, Ariana Ortiz signed her National Letter of Intent to continue her education and softball career at Northwestern Oklahoma State University in Alva, Okla.
Ortiz, who has family in Oklahoma, always knew that's where she wanted to be for the next chapter of her life. And she picked the school for its community, campus, and coaching staff.
"Signing my NLI was exciting and unbelievable. I was so happy and thankful, and I couldn't believe that this moment that I had been dreaming about came true. I worked so hard to get here and it was finally happening," Ortiz said. "The whole experience felt so surreal, here I was signing my NLI and this was a big commitment that I knew I was prepared for and I can't wait to see what else is in store for me."
The Molina High School senior was just 15 when she took over the cleanup spot in the lineup and provided an immediate impact for the Academy RBI Softball team that made program history at the 2019 RBI Southwest Regionals in Austin by advancing to the championship contest.
This year, she's especially thankful for her softball opportunities.
"I'm grateful for my family and for getting committed during a pandemic," Ortiz said. "Covid-19 has changed our world and was such a setback for so many athletes, creating a lot of uncertainty for 2021."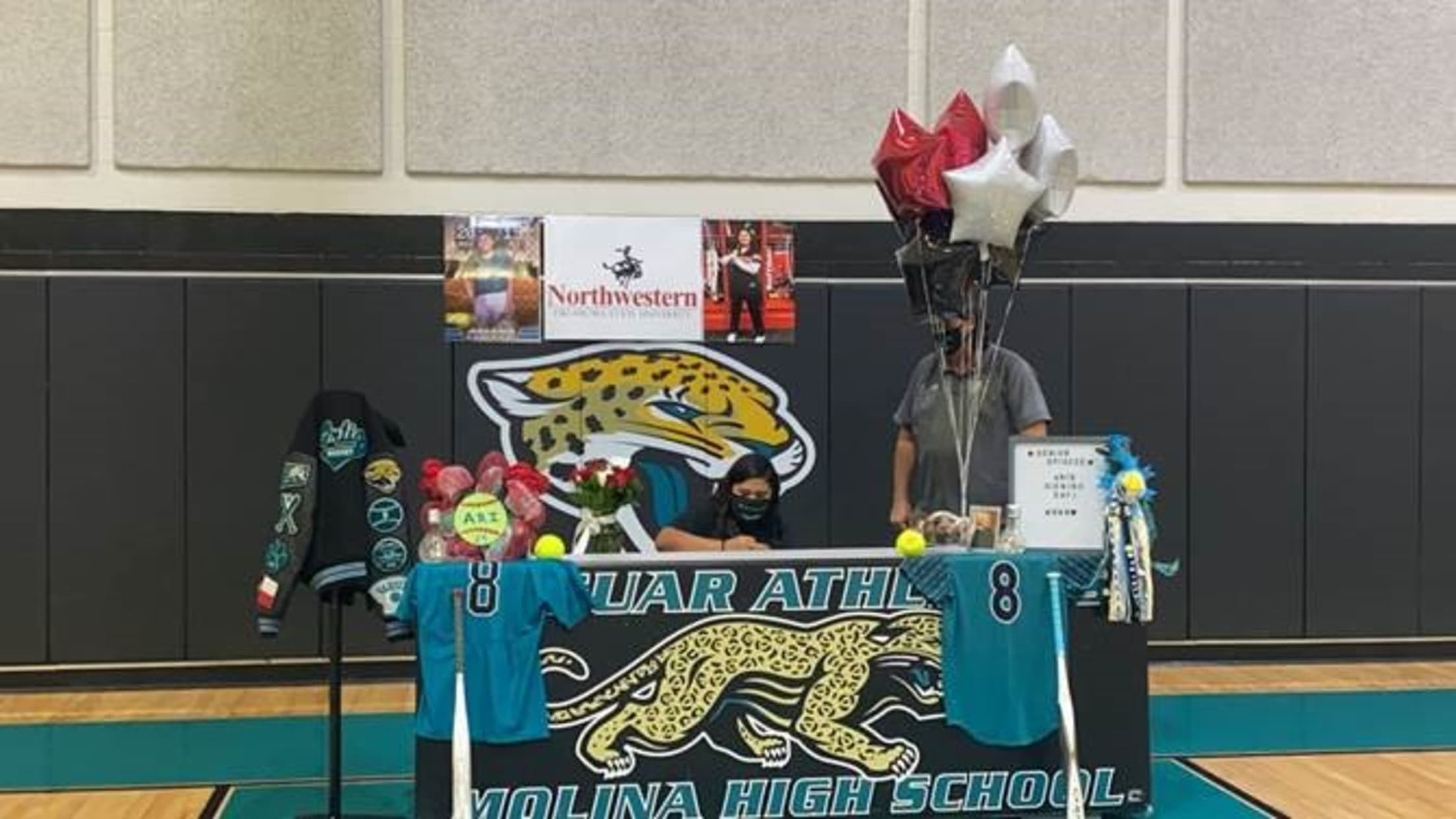 Kylie Cox…Starting Her Collegiate Journey
After honing her softball skills on the Academy fields since the facility opened in 2017, Kylie Cox has embarked on her collegiate career at Crowley's Ridge College in Paragould, Ark., where she started classes this fall.
Cox credits her time at the Academy with helping her develop the mindset she'll need to earn playing time as a freshman on the Pioneers.
"No one is going to hand me my position, I have to work hard. And even in difficult times like what we are facing with COVID; it is still up to me to go out there and put in the extra work. Whether it be batting or fielding, the extra hard work will send me a long way," Cox said.
The W.W. Samuell High School graduate's senior season was cut short by the pandemic, but Cox returned to the field when the Academy reopened in June. Cox is giving thanks for the opportunity to continue playing the gohame.
"This year I am grateful that, even with COVID still being an issue for us, we are still able to get out on the field and play a game we all love! I'm thankful we will have the opportunity to continue competing this spring, and that we will be taking the precautions necessary to stay safe and healthy while doing so," Cox said.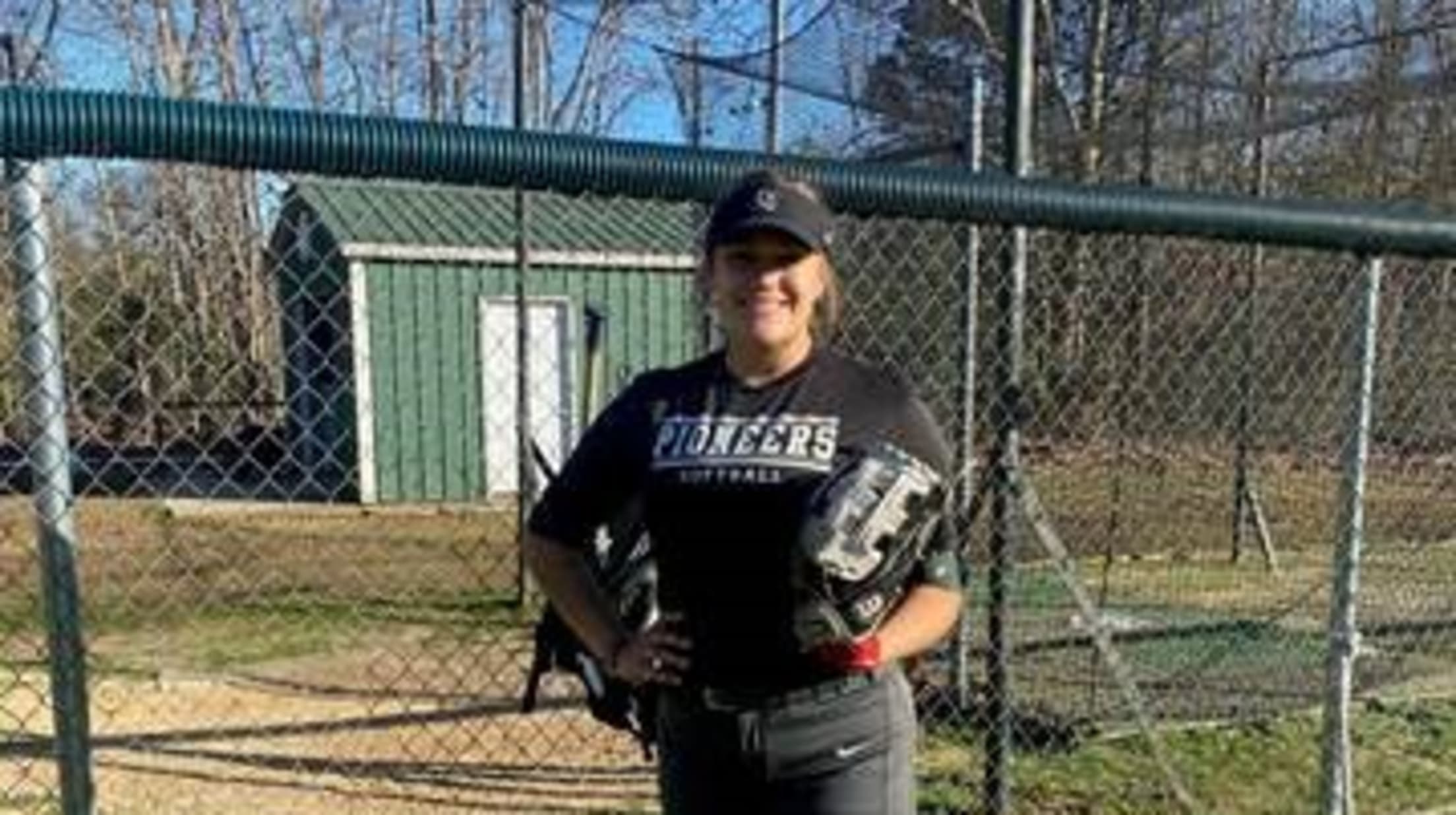 Fall RBI Softball Approaches Home Stretch
The fall season of RBI softball is slated to run through Saturday, Dec. 5.
The complete schedule is listed below. Scheduling is subject to change, and updates can be found by following the Rangers Youth Academy on social media.
| DATE | TIME | HOME TEAM | AWAY TEAM | FIELD |
| --- | --- | --- | --- | --- |
| 11/23 | 7 p.m. | Wood Ducks | Crush | Josh Hamilton Field |
| 12/2 | 7 p.m. | Bison | Panthers | Josh Hamilton Field |
| 12/3 | 7 p.m. | Gophers | Wildcats | Josh Hamilton Field |
| 12/3 | 7 p.m. | Alliance | Aztecas | Kershaw's Challenge Field |
| 12/5 | 9 a.m. | Championship Tournament | | Kershaw's Challenge Field |
| 12/5 | 9 a.m. | Championship Tournament | | Josh Hamilton Field |
| 12/5 | 11 a.m. | Championship Tournament | | Josh Hamilton Field |
| 12/5 | 11 a.m. | Championship Tournament | | Kershaw's Challenge Field |
| 12/5 | 1 p.m. | Championship Tournament | | Kershaw's Challenge Field |
| 12/5 | 1 p.m. | Championship Tournament | | Josh Hamilton Field |
| 12/5 | 3 p.m. | Championship Contest | | Josh Hamilton Field |
Dallas Parks and Rec is hosting the fall season of RBI baseball.
Buckner Virtual Programming Concludes Fall Season
Academy athletes went online to participate in 10 weeks of life skills classes for teens and tweens, five weeks of academic assistance classes for kids, and four weeks of Young Chefs' Cooking classes during the fall season of virtual programming offered by Buckner International's Family Hope Center at the Rangers MLB Youth Academy. Online courses are scheduled to resume in January.