I'm a Warriors fan, so watching Cody Bellinger leave Anthony Davis hanging is the only win I'll have this year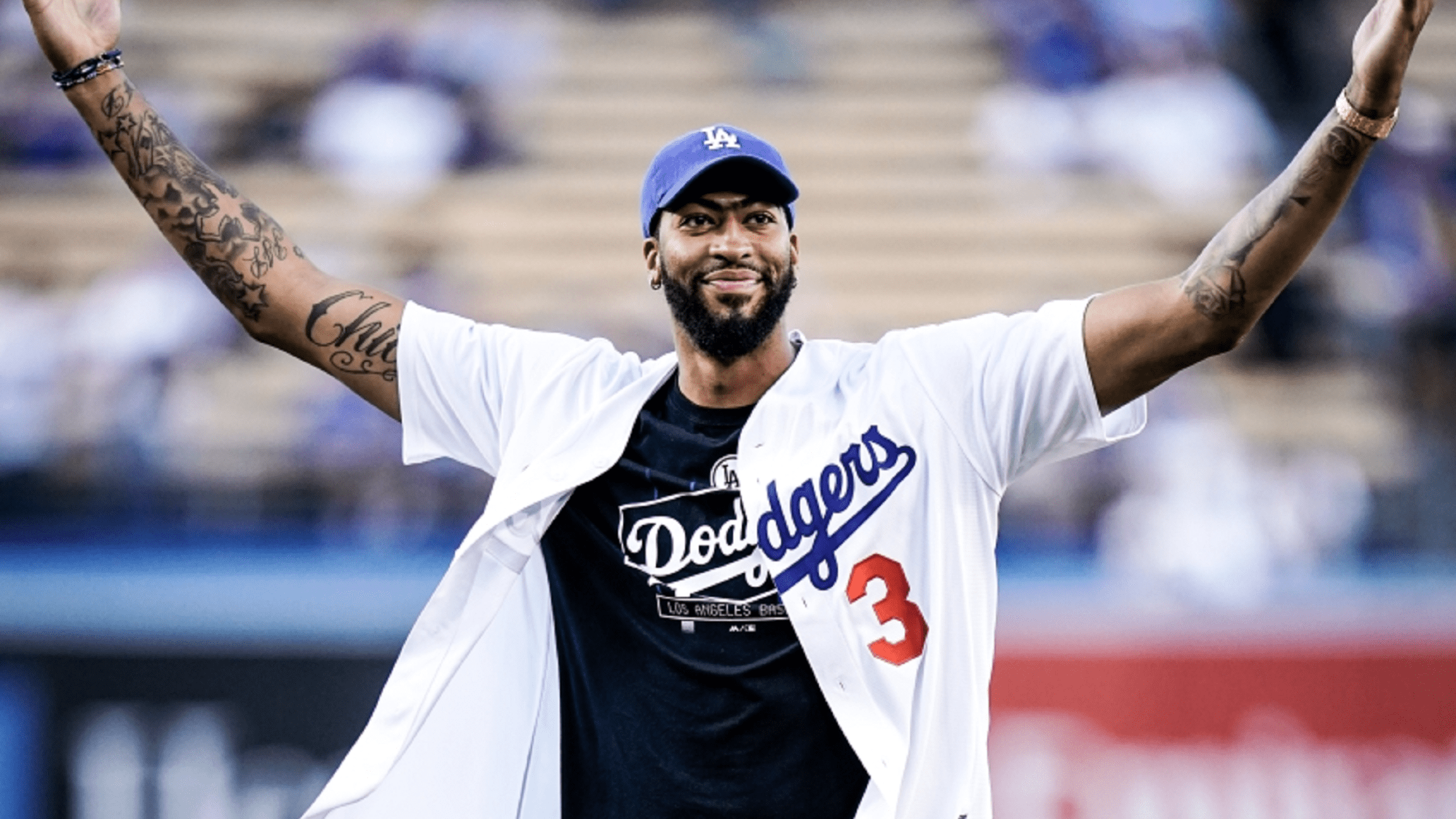 The Dodgers hosted Lakers Night on Tuesday for their game against the Blue Jays. As such, the team hosted superstar Anthony Davis for some meet-and-greets and a first pitch.
One of the biggest stars in the NBA now teaming up with LeBron James on one of the most storied franchises in sports, Davis is what you might call a pretty big deal. Someone you'd expect even other professional athletes to get hyped over.
Alas, this is L.A. There are generational superstars everywhere you look. Like, for example, MVP candidate and New Babe Ruth Cody Bellinger, who would love to stop and chat with this particularly tall man hanging around the clubhouse, but he's got a World Series to win.
Don't do him like that, @Cody_Bellinger. 😂 pic.twitter.com/YW7Jslp3bf

— Los Angeles Dodgers (@Dodgers) August 21, 2019
This sequence is so pure it's almost tough to take seriously. Here are two of the region's biggest superstars, linchpins of their respective franchises expected to carry each team to glory, and one didn't even realize the other was there for a few awkward seconds. Either that, or Bellinger's big-timing Davis as if to say, "I'm the king here, man." (He's not, that's just a really amusing thing to imagine.)
Plus, Davis' reaction? The deadpan, "Welp, I guess I'll just shake my own hand and get on with it, then ... " until Bellinger did the customary "Oh man, my bad!" thing. This is comedy gold.
When it came time for the pitch, Davis delivered, notching a perfect strike thrown to closer Kenley Jansen. I mean, this is as good as it gets for ceremonial first pitches.
As much as it pains me, a tried-and-true Golden State Warriors fan who joined the then non-existent "bandwagon" in the late 1990s, Davis' impeccable first pitch can only mean one thing. The Lakers are going to be a hassle next season.
First impressions are everything in this town. Lakers fans have waited a long time (at least by their spoiled standards) for an NBA title, and LeBron James' first season in Hollywood wasn't the magic ride many expected it to be. But now AD's in town, joining LeBron and ... well, not Kawhi Leonard, who joined the local rival Clippers instead.
But we're not talking about the Clippers, who (unfairly, in my opinion) get mostly ignored by most Los Angeles sports fans.
We're talking about Anthony Davis, who showed up, stepped up on the mound and effectively told the entire city, "It's OK, guys. I got this."
It just took an amusing meet-up with Bellinger to make it all happen.
Full-time Laker, part-time Dodger 🏀⚾️ pic.twitter.com/LKDo1aYGJV

— Los Angeles Lakers (@Lakers) August 21, 2019
Teams in this article:
Topics in this article: