The Dodgers have one more chance: now just win the World Series ... or else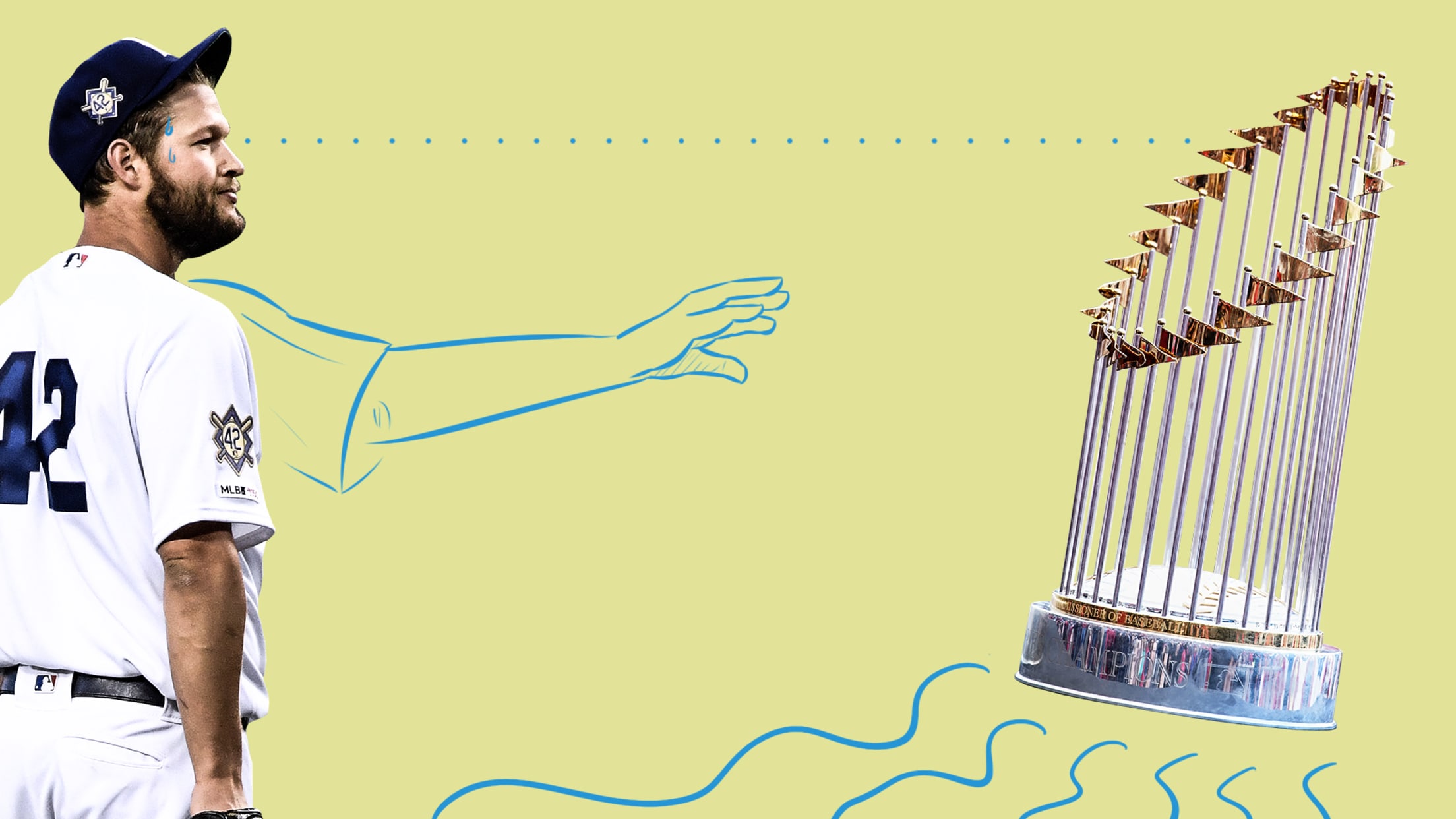 (Catherine Smith / MLB.com)
I'll make this simple: The Dodgers have to win the World Series this year. A giant banner reading "World Series or bust" may as well hang from Dodger Stadium like a pirate flag, warning every other team that enters this space that they will show absolutely no mercy on the field. If that seems a little crazy, well, forgive me. It's simply the most logical conclusion for the most consistently dominant baseball team of the decade, armed with a roster of stars in the country's second-biggest market … that's going on 31 years now without a title.
L.A.'s recent resume is seemingly endless: six straight NL West Divison titles (with a 17-game lead over the rival Giants and D-backs entering Monday, a seventh is all but a mathematical certainty), a sure-fire first-ballot Hall of Famer in Clayton Kershaw and two consecutive appearances in the World Series. Everything we know about sports tells us that all that should equal multiple World Series titles -- and yet, here we are.
They've lost in just about every way possible over the last decade. The Cubs -- the lovable losers -- took them down in the 2016 NLCS en route to their first World Series in a century. They lost a World Series Game 7 behind Yu Darvish seemingly tipping his pitches. The Red Sox beat them in five games in the Fall Classic last year with Clayton Kershaw taking another elimination-game loss.
The team is in danger of becoming baseball's Buffalo Bills. That's not a legacy they seem all that interested in joining.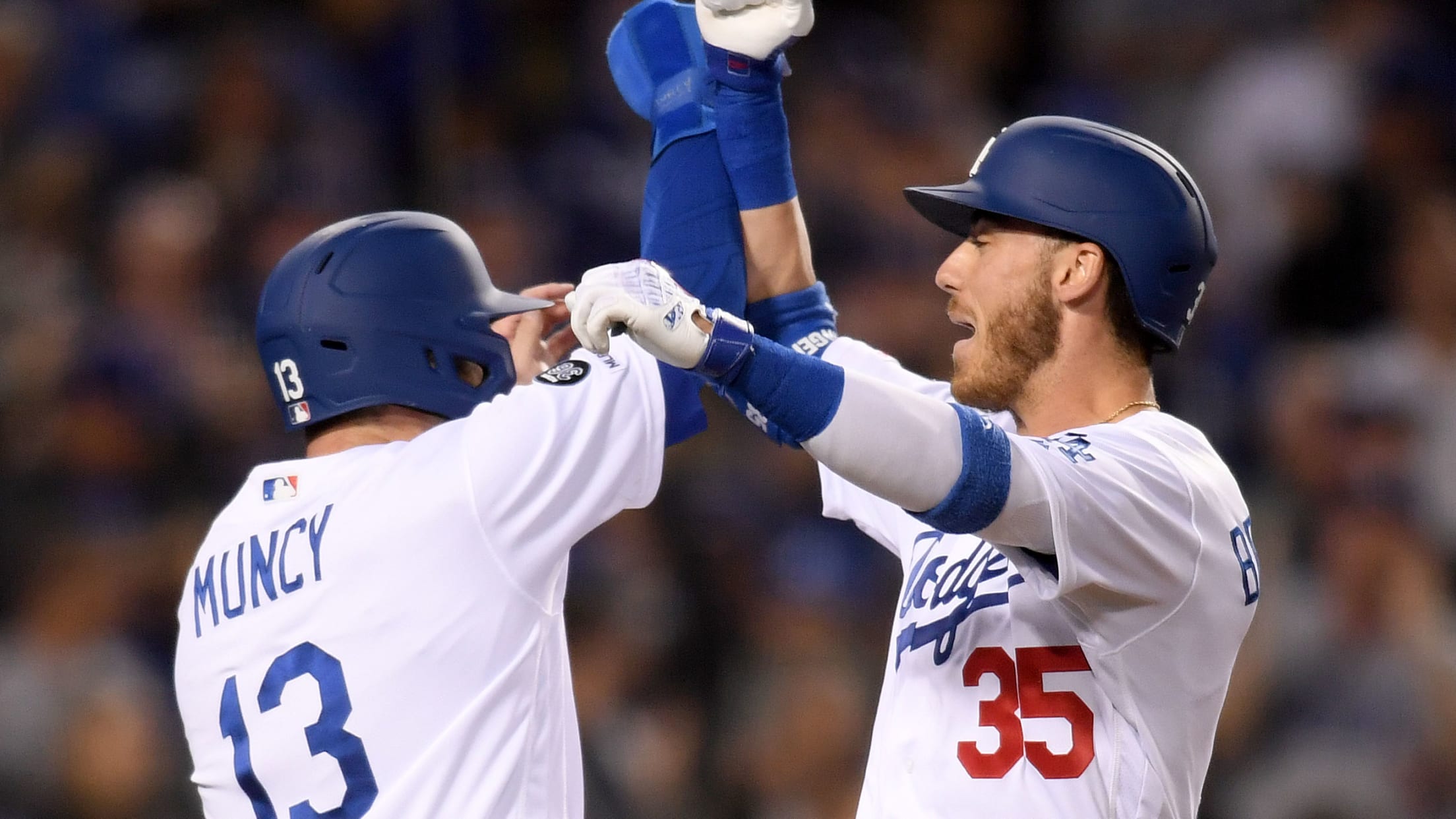 Other than the Astros transforming into the greatest threat this side of a baseball-playing Cruella de Vil, few teams can match up with the Dodgers. That might explain why the team didn't feel it necessary to add any pieces at last week's Trade Deadline.
Led by Cody Bellinger doing his best impression of Babe Ruth, the Dodgers lead the National League in runs scored. Of course, it doesn't hurt when the entire starting lineup can make the case that they're worth a spot in the All-Star Game. That includes Joc Pederson, who may have won the greatest Home Run Derby ever if not for a baseball-crushing freak of nature named Vlad Guerrero Jr. They showed that lineup depth off as they scored 11 runs, including four in the final two innings, to come back to defeat the Padres on Sunday:
The Dodgers have the best ERA in baseball. That's not a surprise when Kershaw is pitching like, well, the greatest left-hander in the game (he just passed Sandy Koufax in strikeouts on Thursday night). Or, he would be the greatest left-hander in the game if it weren't for his teammate Hyun-Jin Ryu, who has turned this season into his superstar breakout campaign.
There's even some weird Hollywood magic happening, with rookies like Will Smith and Matt Beaty showing up and hitting game-winning home runs to snatch victory from the jaws of defeat on a near-daily basis. Sure enough, Smith hit a grand slam on Thursday to give the Dodgers a lead they would not give up.
That's ... that's not how this is supposed to work at all.
Will Smith of the @Dodgers is the first player in the modern era to have 3 of his first 5 career home runs be go-ahead homers in the 9th inning.#LABleedsBlue

— Stats By STATS (@StatsBySTATS) July 31, 2019
While this kind of top-to-bottom absolute destruction of the rest of the league may explain why the team didn't make any moves on Wednesday (plus, the midseason acquisitions of Darvish and Manny Machado didn't seem to help all that much in the last two years), it does mean that everything rides on the next couple months. Fans have been salivating for a World Series for the last 30 years, and coming so close each of the last two seasons only to fall short is like eternally watching food come out of a restaurant's kitchen but never get delivered to your table.
It sure seems like the stars have aligned. But if it doesn't happen, again, then who knows where one of sports' iconic franchises goes from here. Kershaw is getting older. Things happen. Careers take weird routes. Can't-miss-prospects miss. Should the team fail to take home the grand prize -- especially if it's because of a bullpen implosion -- the fans will be livid, having given over so much of their time and attention to only come up short once again. Quite frankly, the Dodgers have to win.
Fortunately, this team is the sequel to the sequel, the final one in the trilogy that is here to right the wrongs of two movies that ended so poorly. The cast is set -- the MVP having an all-time season, the rotation stocked with stars, the rookies playing out of their minds -- everything's gone their way, and maybe, just maybe, this is the year they are ready to do do the one thing that Dodgers fans have wanted since "Who's The Boss" was still on the air: win the World Series.
Michael Clair writes for MLB.com. He spends a lot of time thinking about walk-up music and believes stirrup socks are an integral part of every formal outfit.
Teams in this article:
Topics in this article: