Pain is temporary, but looking like the Terminator is forever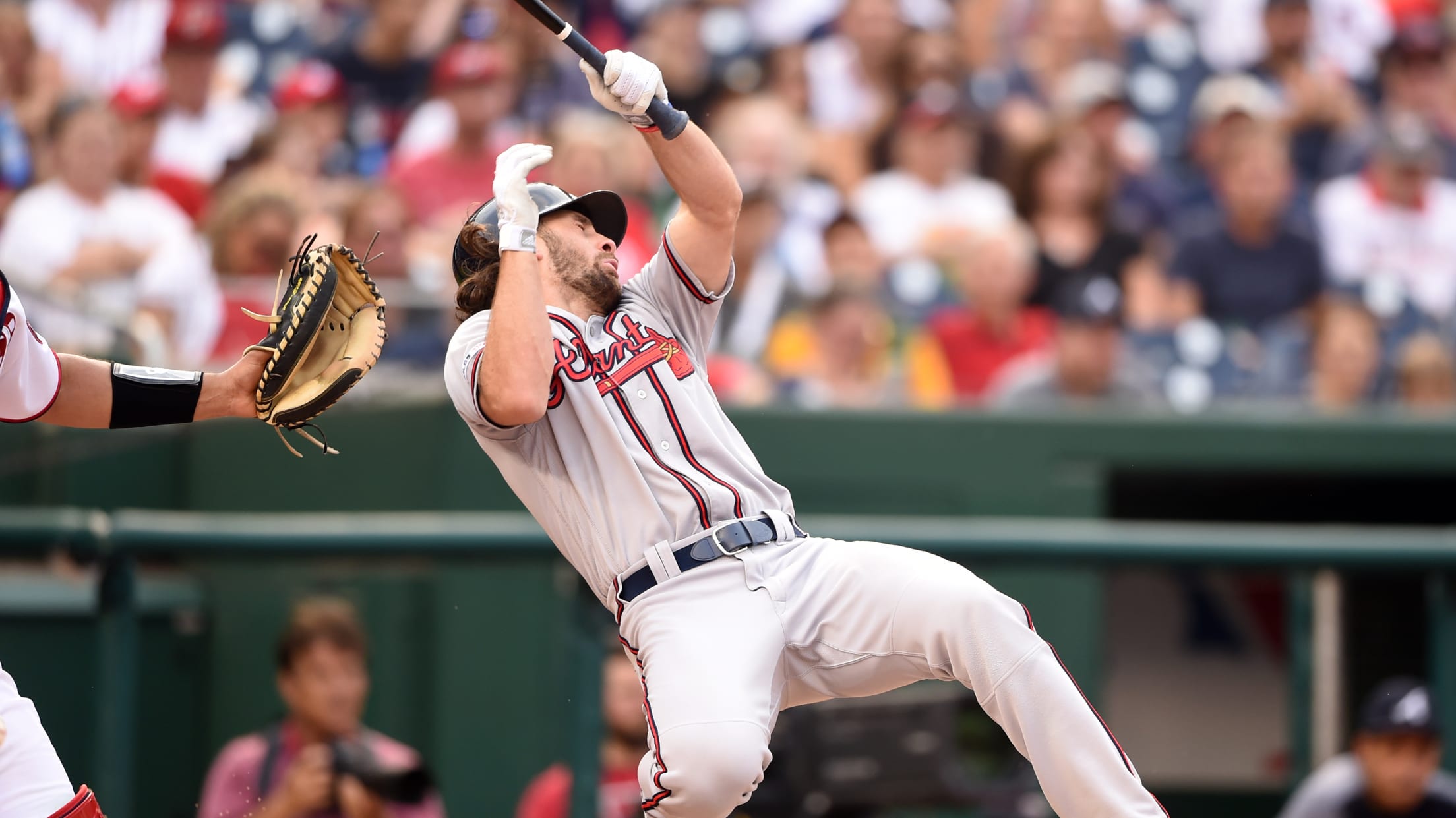 There's a good reason we go through life trying to avoid injuries: They're painful and, more importantly, they often look really nasty. That's why we wear helmets while biking, focus on proper form at the gym and wear seatbelts in the car. Injuries are things to be avoided.
Baseball players are no different. They wear helmets and various padding at the plate. They train all offseason to avoid injury when the games start. But part of playing sports is that injuries happen. It can't be helped.
The result is that we get the occasional opportunity to behold a truly disgusting bodily reaction to trauma in high definition. Earlier this season, we got to watch Max Scherzer pitch seven innings with a broken nose and an intense black eye. Last week, we saw enough of Pat Neshek's hamstring to last a lifetime.
Braves utilityman Charlie Culberson is the latest entrant in the badass baseball injuries derby. He left Saturday's game after he was hit in the face by a pitch while squaring up to bunt.
Charlie Culberson gives a thumbs up while being carted off the field.

Nationals fans give the @Braves utilityman a standing ovation. pic.twitter.com/PKlamlvoUq

— FOX Sports: Braves (@FOXSportsBraves) September 14, 2019
Although he's out for the season with a broken cheekbone, he was back on the field prior to Wednesday's game against the Phillies to accept the Braves' nomination for the Roberto Clemente Award. He showed up sporting a black eye that made for an odd scene. They guy getting an award for his work in the community looked like he came straight from a bar fight:
CHARLIE CULBERSON SIGHTING.

The @Braves' Roberto Clemente Award nominee gets a standing ovation. pic.twitter.com/llJovLw9nK

— FOX Sports: Braves (@FOXSportsBraves) September 19, 2019
Even staring into the distance looks much more dramatic with a black eye: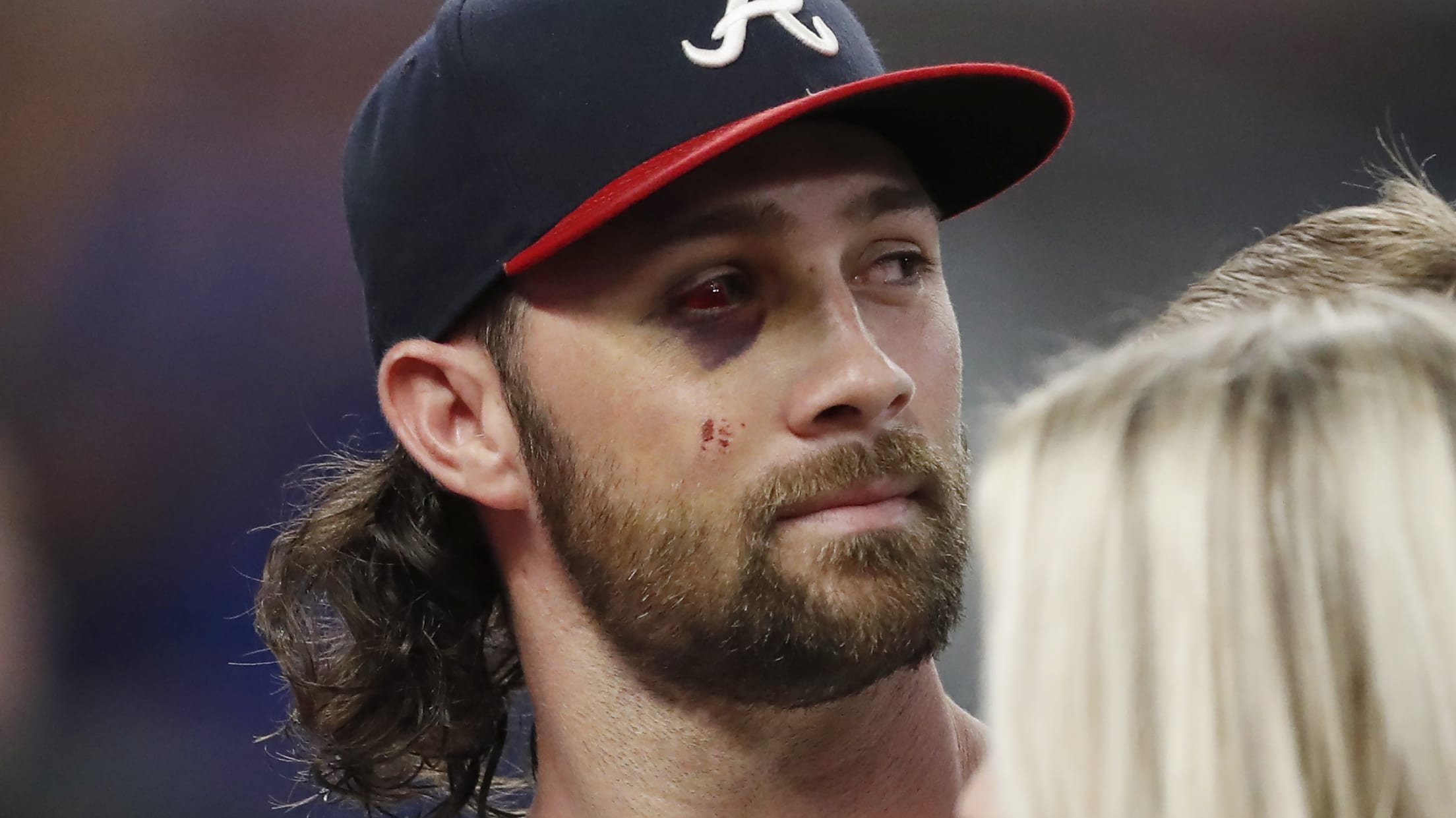 Meanwhile, his wife and kids acted like there was nothing at all unusual about the situation. They were either wrong or very good at acting: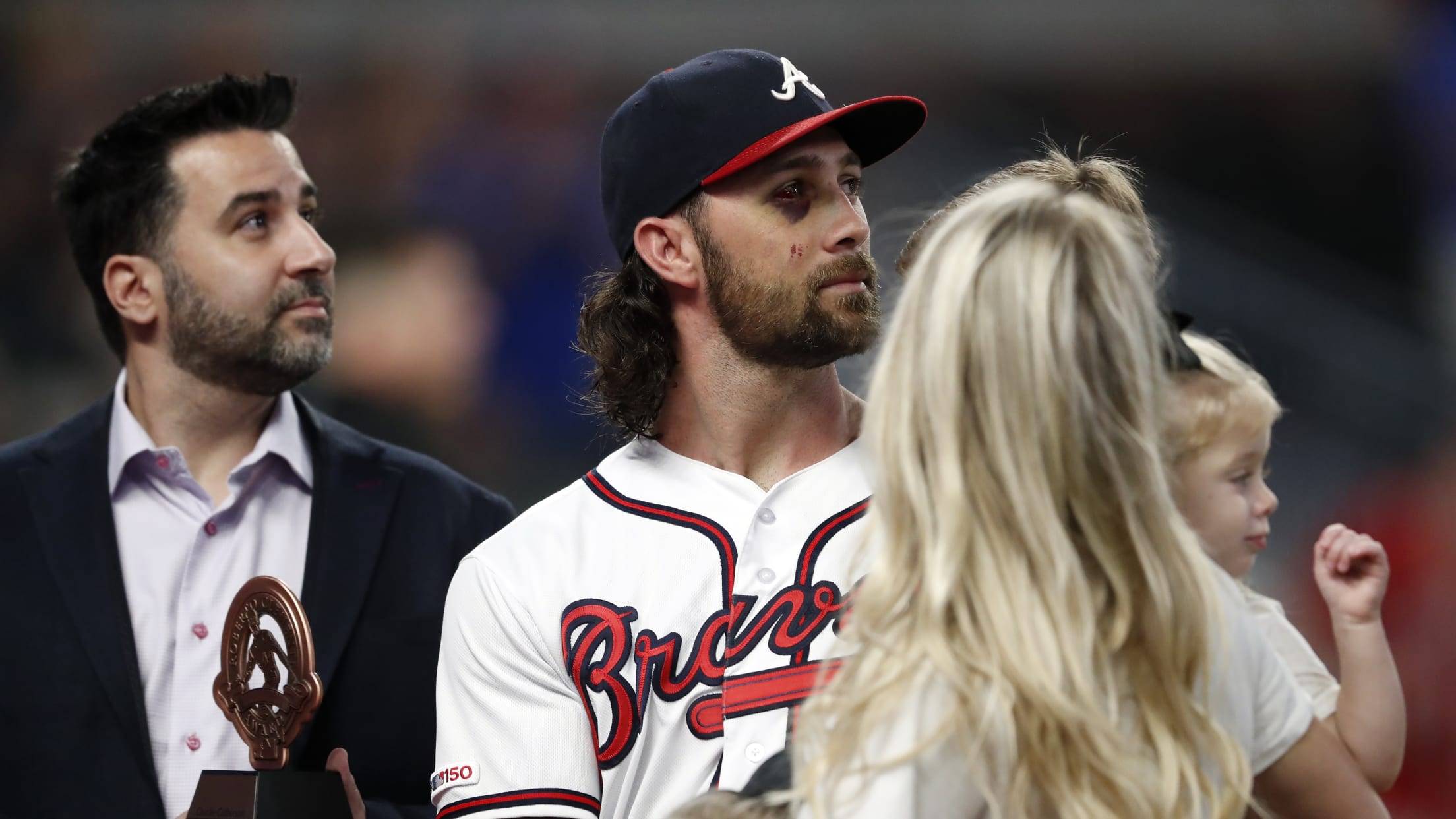 Thank you, Charlie Culberson, for reminding us how cool it looks to have a black eye. We'll keep doing our best to avoid them in our lives, but we're just a little more open to the possibility than we were yesterday.
Teams in this article:
Players in this article:
Topics in this article: