Mike Trout walked into Dodger Stadium and showed Cody Bellinger why he's the one, true MVP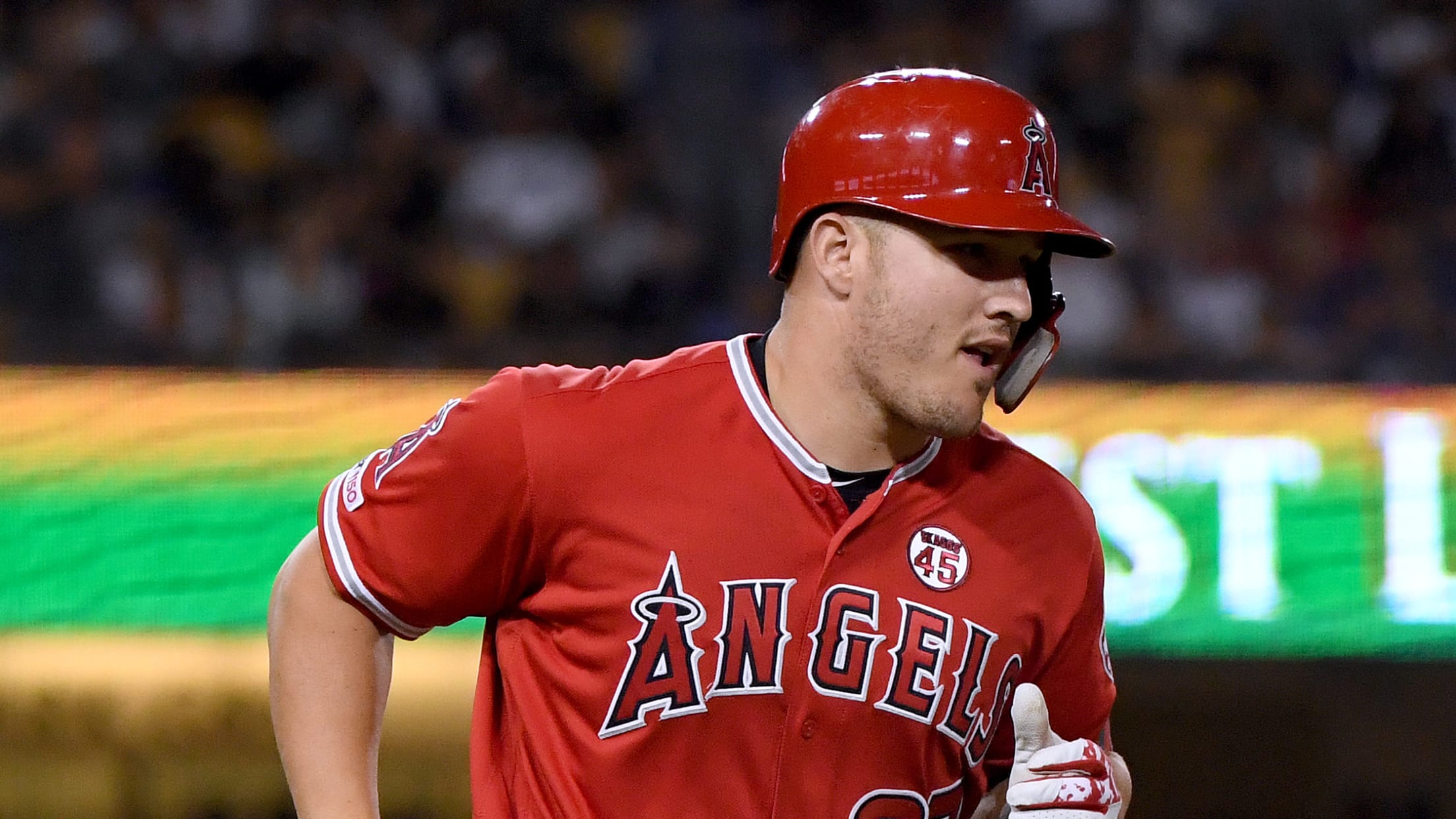 It's not often that we get to see the best players, from different leagues, face off against one another in baseball. But during a Southern California Interleague matchup between the Angels and Dodgers on Tuesday night, we were blessed with such an opportunity: Mike Trout vs. Cody Bellinger.
Bellinger is in the midst of a career season -- and a favorite for the National League Most Valuable Player Award. While Trout, Kawhi Leonard's favorite player, continues to prove why he's one of the best to ever play the game.
Would we find out who the one, true MVP is in the year 2019? Would the game be called off for a one-on-one dinger-off? A footrace? A thumb war? A gladiator fight involving giant tigers?
No. I mean, when have these things ever happened during a baseball game?
But one player did outshine the other. Trout, as many may have expected, looked to be on an entirely different level than Bellinger. The Dodgers' star did pick up two hits, but Trout showed why he has very little competition in the game today. In the fifth inning, he nearly hit a home run completely out of Dodger Stadium. It went 467 feet, his fifth homer this year that's surpassed 450-plus foot mark. The most in baseball.
He also showed off a tool that many have doubted he had: His arm. He does indeed have one and it can reach upwards of 99 mph with pinpoint accuracy. He's never thrown a baseball harder. He's only getting stronger.
Bellinger, perhaps frustrated after getting shown up in front of his home crowd by this MVP impostor, tried to make a big play at the end of the game. To leave us thinking, "Well, wait, maybe Cody Bellinger is on the same planet as Mike Trout? Or at least on one of those planet's moons?" But instead, he was thrown out at home and the Dodgers lost the game.
The Angels won, 5-4, and Trout resumes his reign as the greatest player alive.
Teams in this article:
Players in this article:
Topics in this article: