Tribe invites top prospect Jones to camp
Third baseman has spent offseason rehabbing from thumb surgery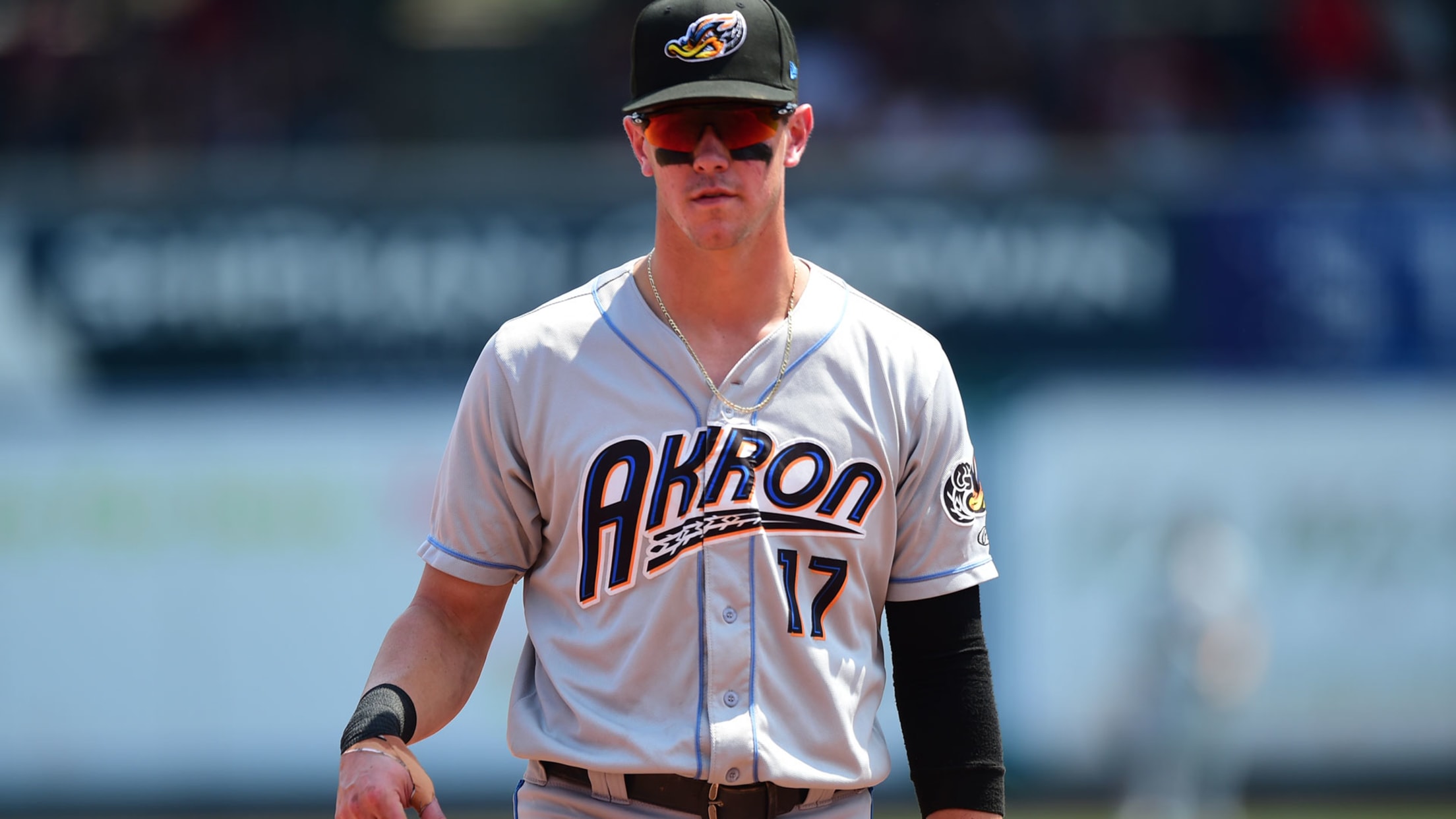 GOODYEAR, Ariz. -- Because Minor League Spring Training camp doesn't begin until the first week of March, third baseman Nolan Jones had time to make a quick trip to State College, Pa., over the weekend to support his older brother, Peyton, in his senior night hockey game at Penn State
Nick Wittgren's infant son hit a ball into his face
The dangers of a relaxing evening at home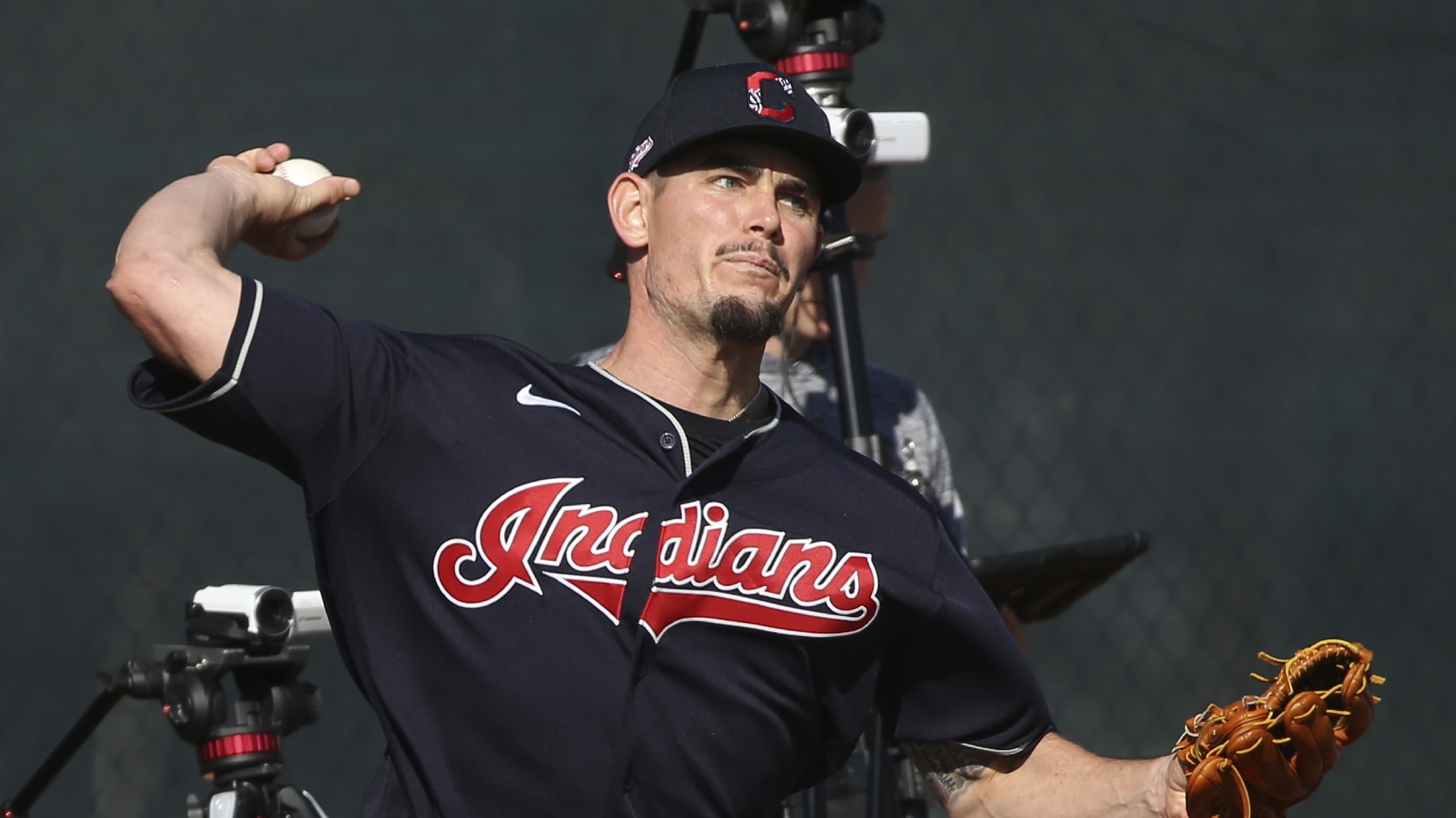 Growing up, one of the family rules I frequently came in violation of was the prohibition of balls in the house. It was frustrating not being able to dribble a basketball while waiting for everyone to get ready to head over to the gym or to mindlessly toss a baseball
Notes: Injury updates; Lindor hits 1st HR
Plesac makes first Cactus League start; Bieber set to face White Sox
GOODYEAR, Ariz. -- Emmanuel Clase was originally scheduled to work an inning in the Indians' 12-8 loss to the Rockies on Monday afternoon at Salt River Fields, but the Indians have had to slow his workload down after he felt some pain in his lat a few days ago. "If
Battling for spot, Karinchak strong in ST opener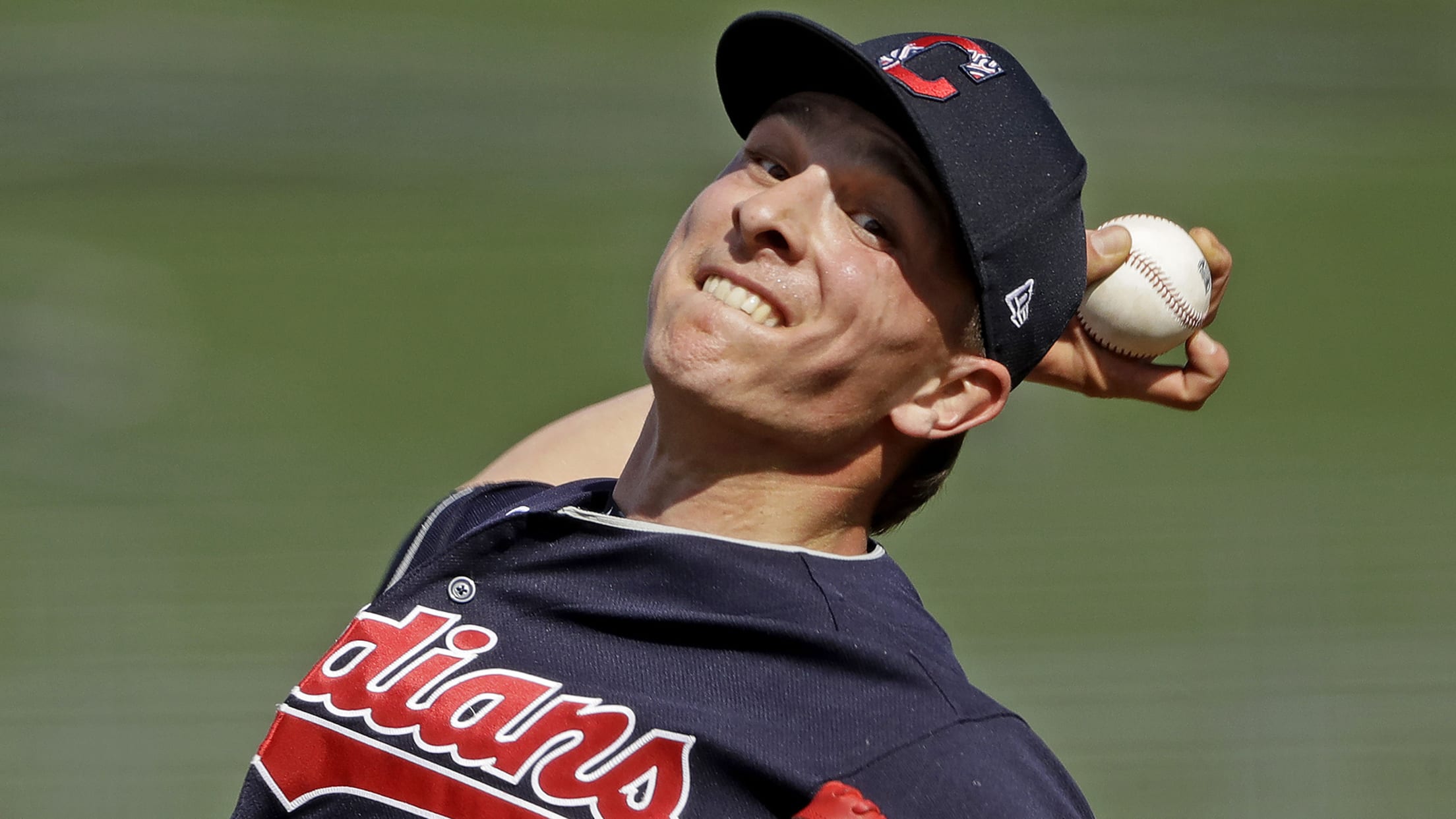 GOODYEAR, Ariz. -- Indians right-hander James Karinchak threw 30 1/3 innings across three Minor League levels last season and struck out 74 batters -- that's 81.3 percent of his outs coming by strikeout. If those numbers are piercing, imagine having to contend with Karinchak's fastball that averages 97 mph and
Franmil displays power, homers in Tribe's win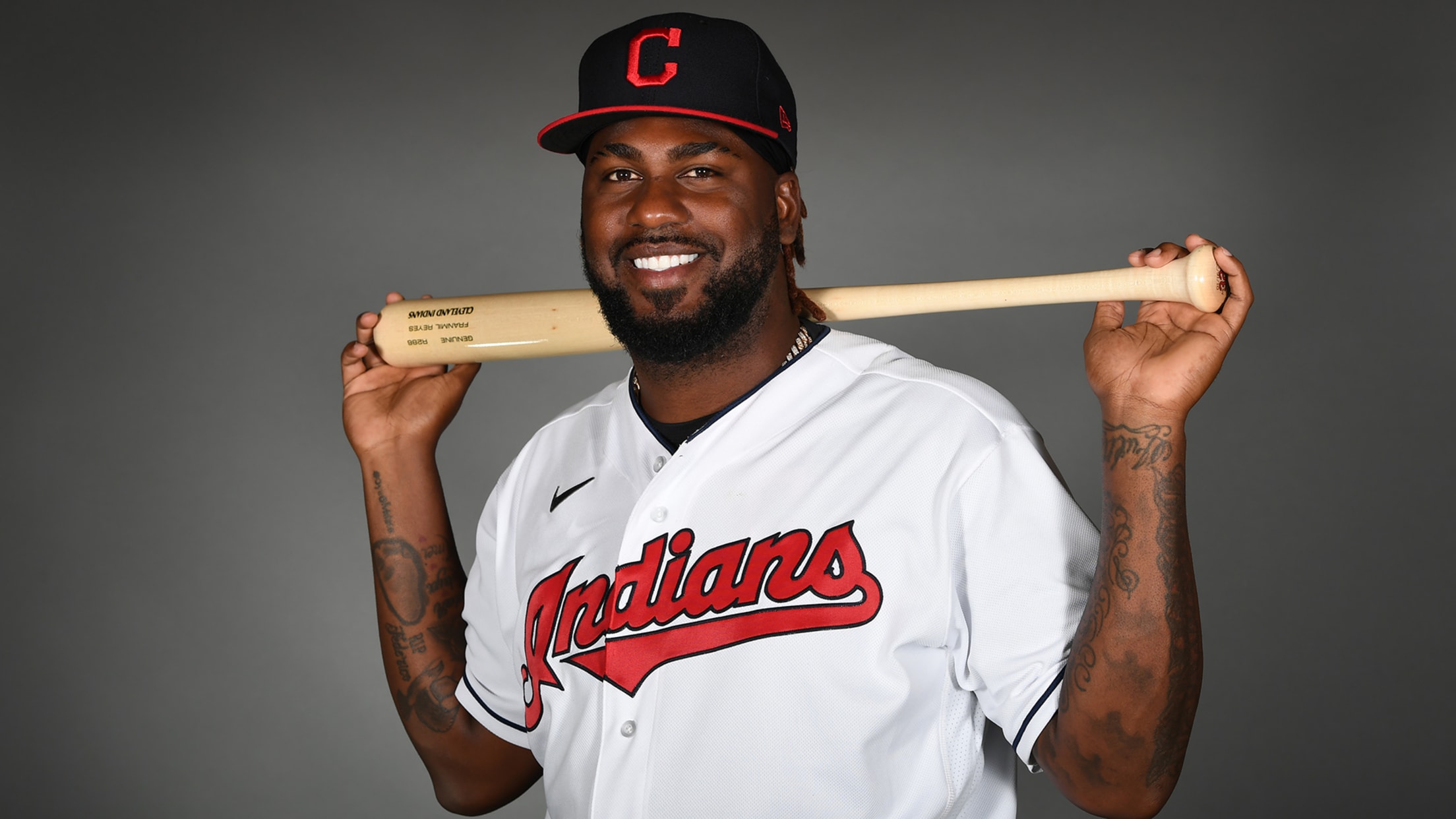 SURPRISE, Ariz. -- At 10:30 a.m. MT on Sunday in Goodyear, Ariz., Franmil Reyes was punishing balls during batting practice. Two consecutive pitches were sent into orbit and didn't stop until they clanged off the scoreboard in right-center field. Nearly four hours later in Surprise, Reyes did the same thing,
Who might make Tribe's Opening Day roster?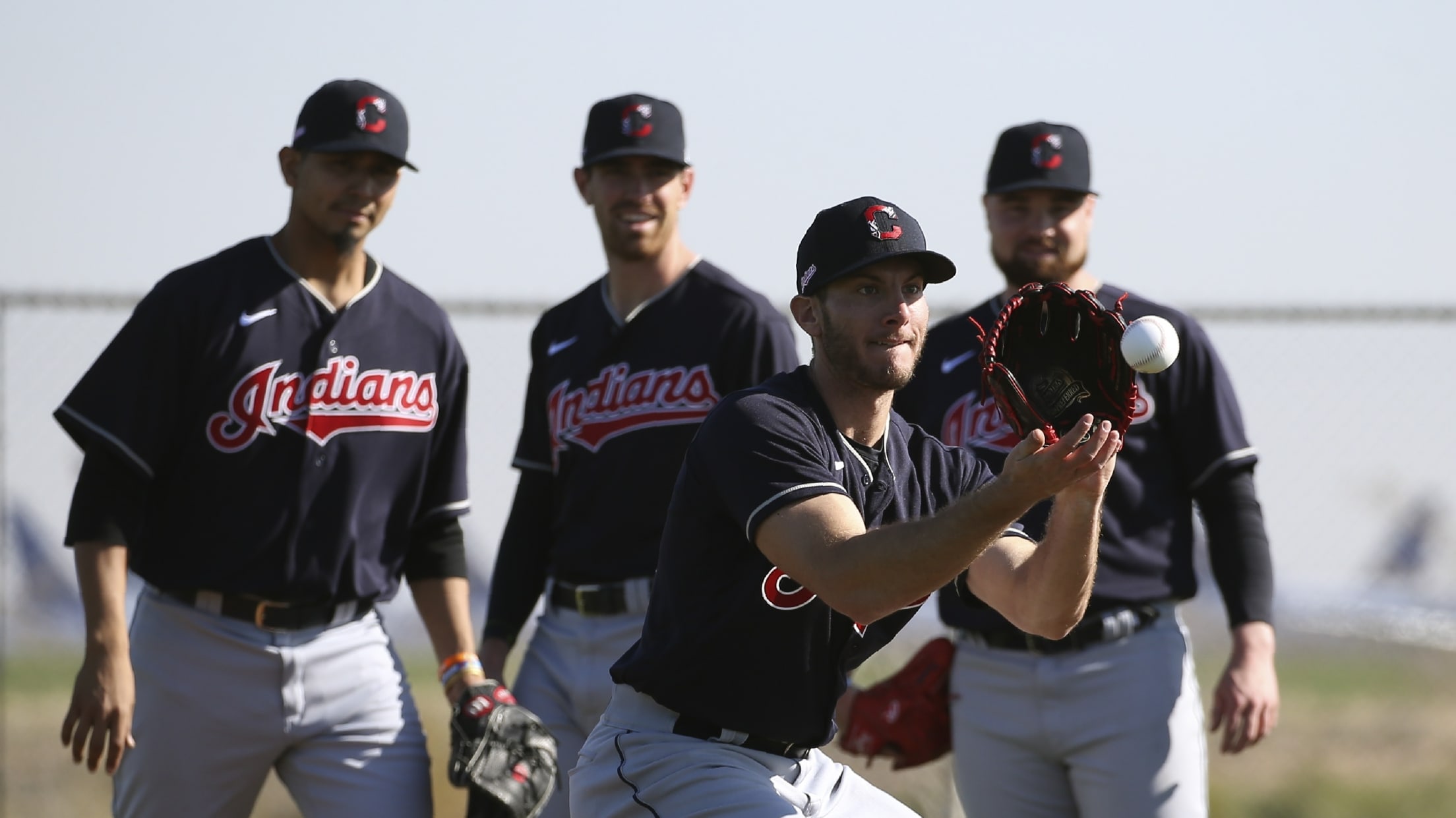 GOODYEAR, Ariz. -- The first week of Indians Spring Training is in the books, and now it's time for full-squad workouts to begin. Indians manager Terry Francona is always quick to note that he's not evaluating his players right off the bat, so that they don't feel the need to
Indians Spring Training FAQs, dates to know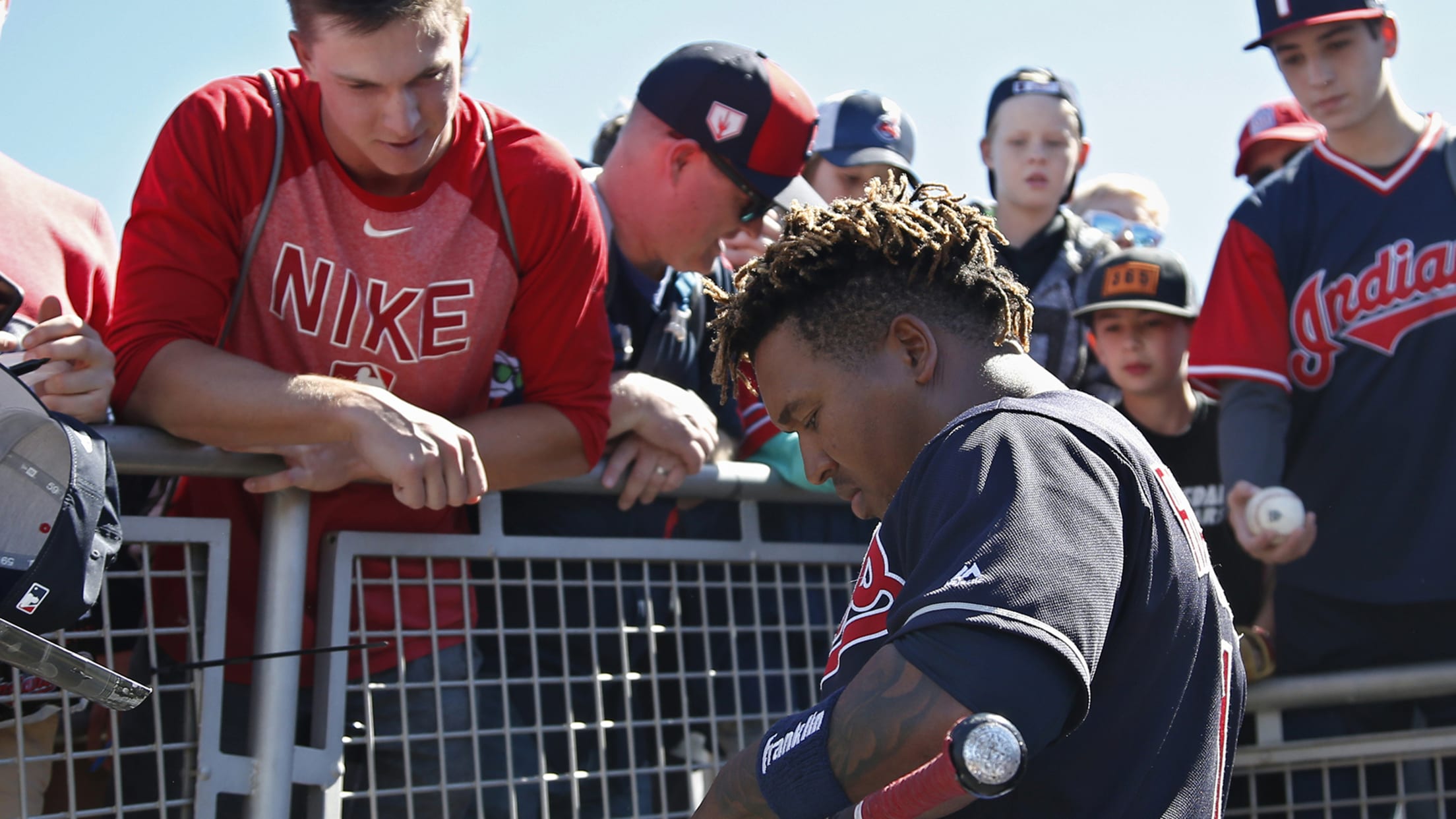 GOODYEAR, Ariz. -- Last year, Francisco Lindor, José Ramírez, Corey Kluber, Jason Kipnis and Carlos Carrasco looked around the Indians' Spring Training clubhouse and saw a brand-new team than the one they had played with the previous few seasons. Manager Terry Francona sat down with the media for the first
MLB.TV is ready to bring the heat in 2020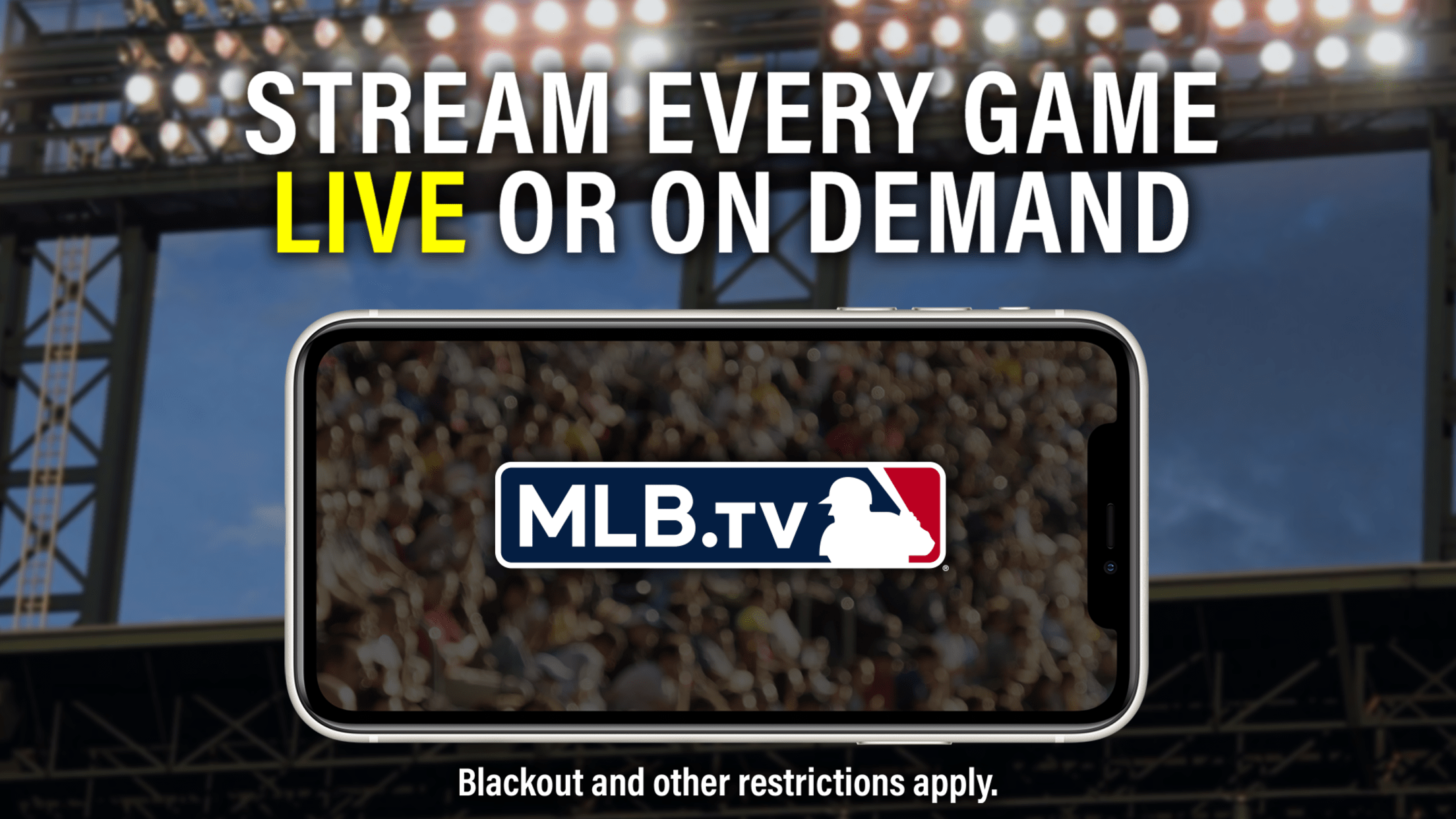 Can't wait to see Mike Trout crushing baseballs out of Angel Stadium again? Have you been waiting for months for Javier Báez to make new magic on the field? Spending your days imagining how Gerrit Cole will look throwing 99-mph fastballs in Yankees pinstripes? We get it. The 2020 season
1 memorable cult hero from every team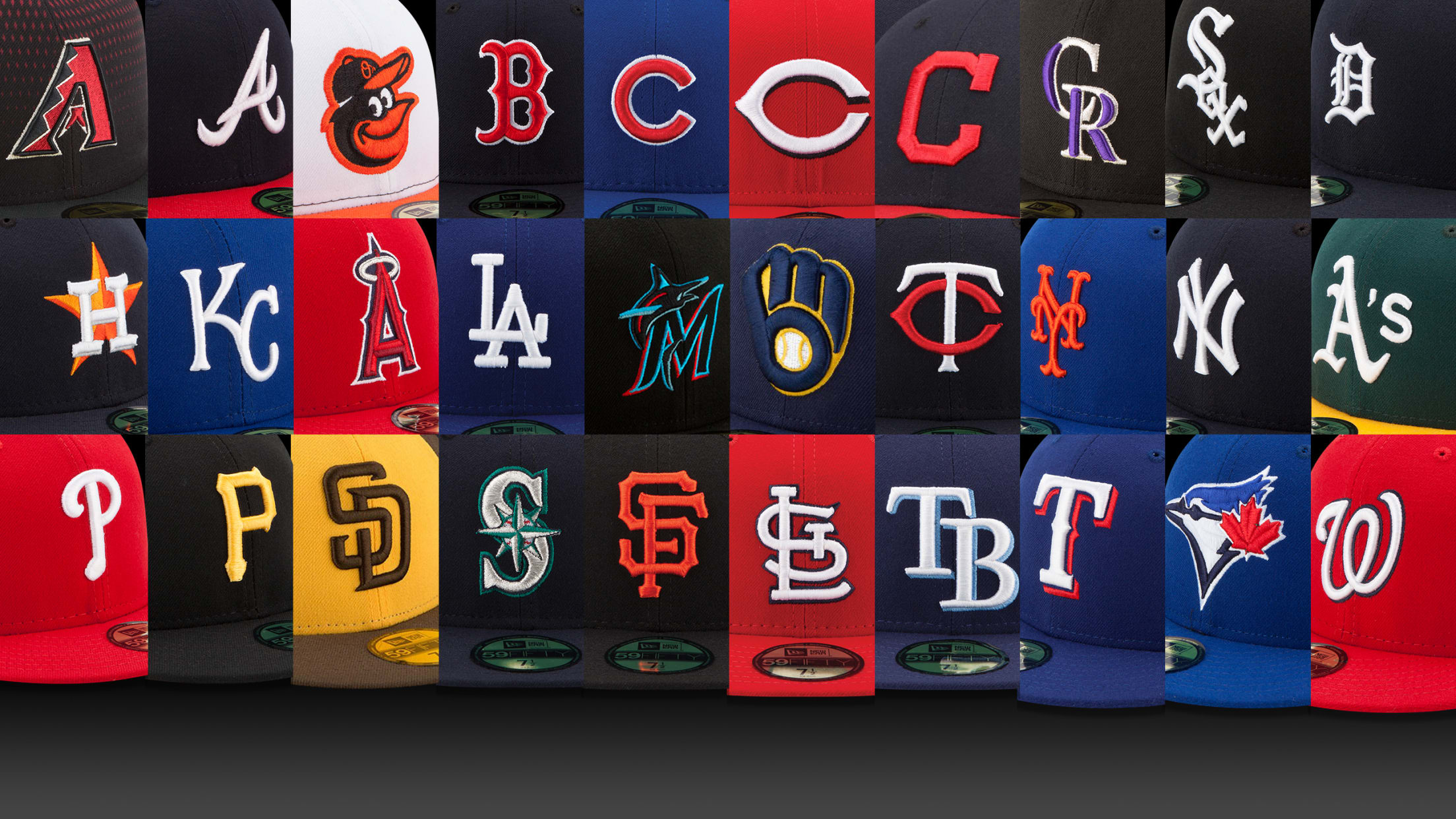 MLB.com beat reporters recently rolled out a series highlighting one "cult hero" for each franchise. Below is a full roundup of the players who best fit that description for all 30 teams, as well as a link to the full feature for each club.
Notes: Rainout realignment; Carrasco off crutch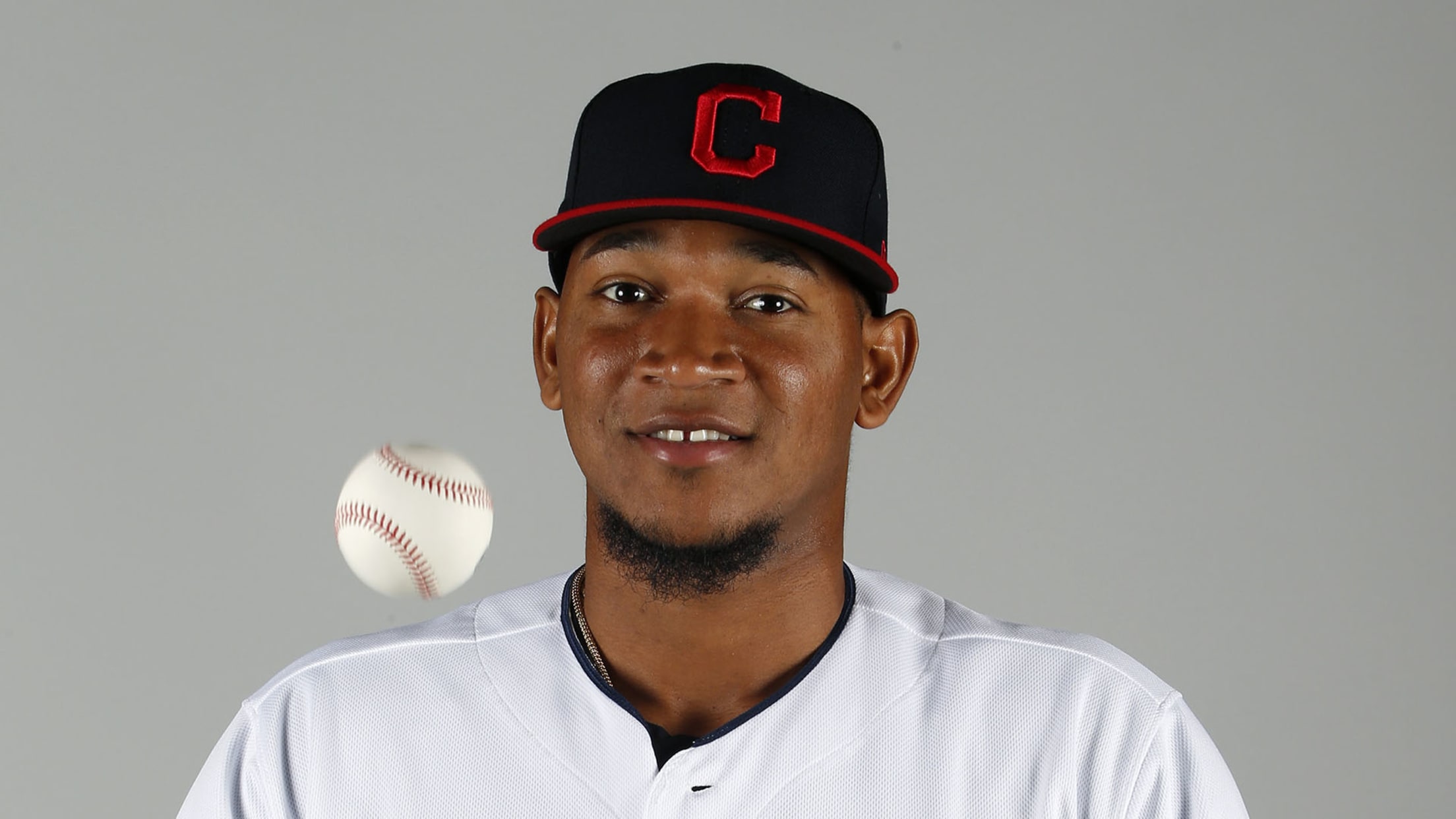 GOODYEAR, Ariz. -- The Indians will now have to open their spring schedule on the road. Saturday's home game against the Reds was cancelled due to rain -- the first time an Indians home game was rained out since the team moved to Goodyear in 2009.
5 early observations from Indians spring camp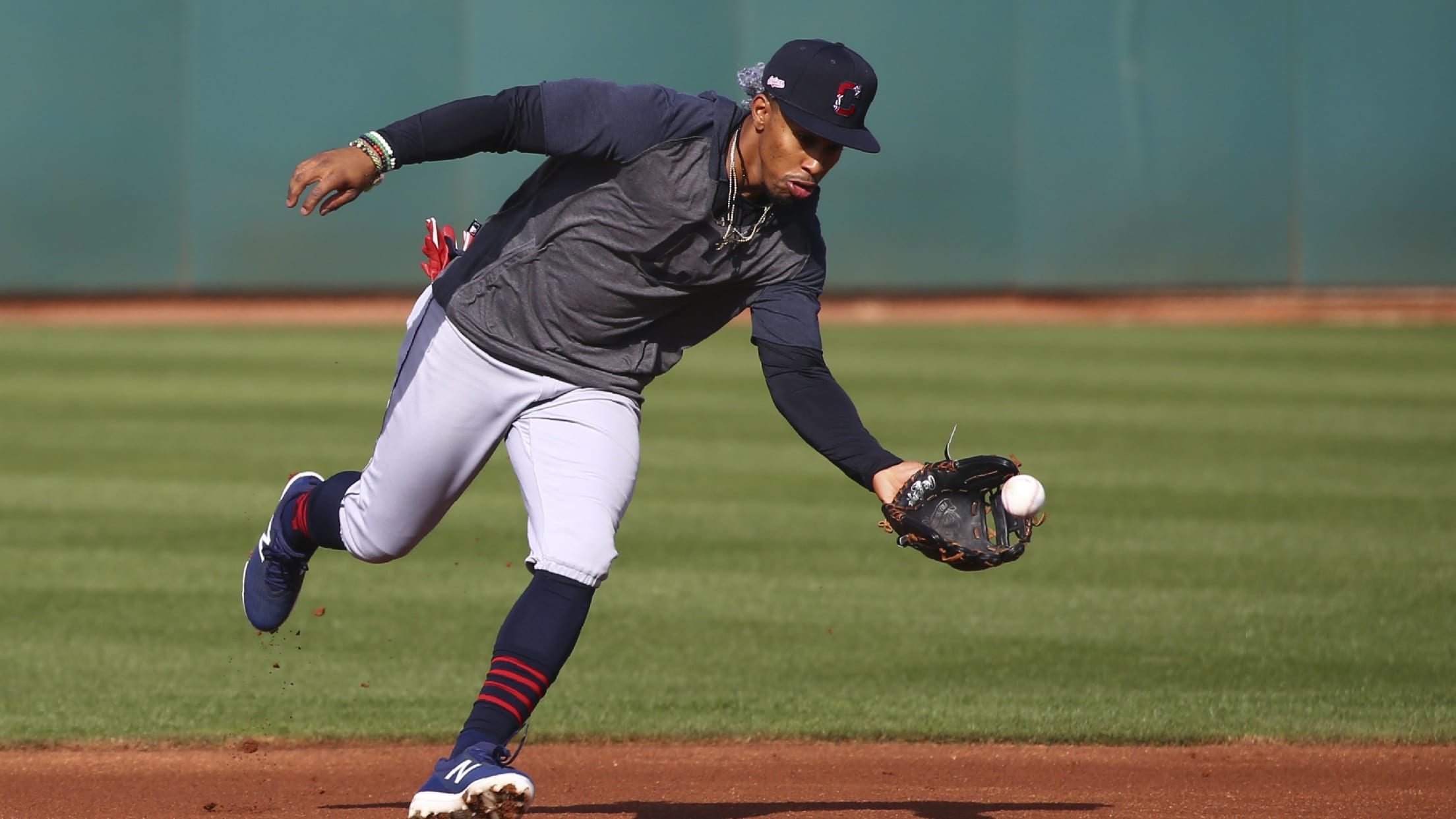 GOODYEAR, Ariz. -- The Indians had an extra day of being limited to just workouts at their Spring Training facility on Saturday after their spring opener against the Reds was rained out. That means the wait for position battles to get underway was extended for another 24 hours. Over the
Notes: Lindor starts; Clevinger, Bieber updates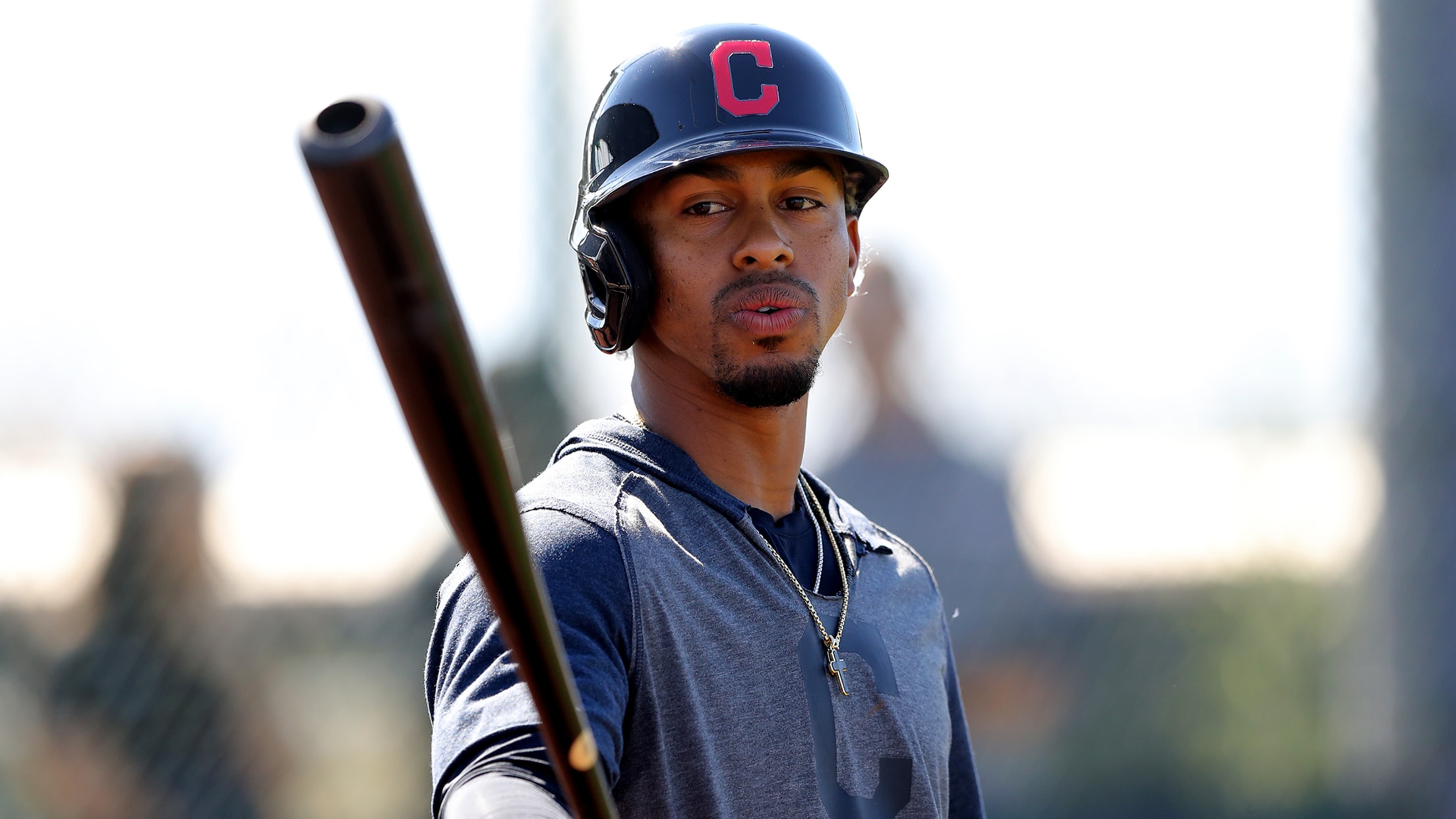 GOODYEAR, Ariz. -- After 147 days, the wait is finally over. The Indians will return to game action on Saturday at Goodyear Ballpark, as they host the Reds at 3:05 p.m. ET. In anticipation of the first spring contest, the starting nine for the opener was posted in the Tribe's
Carrasco day to day with hip flexor strain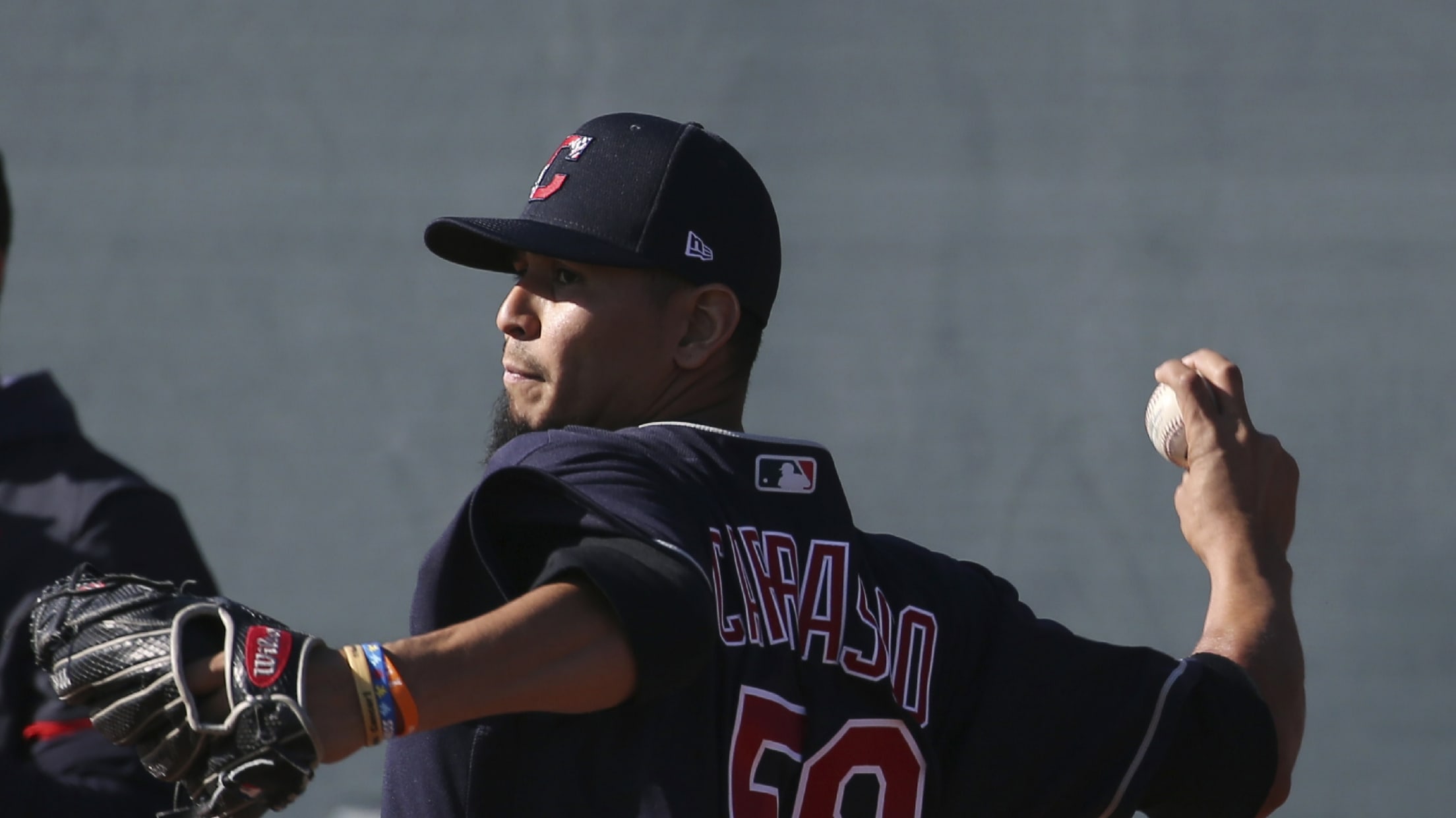 GOODYEAR, Ariz. -- The Indians suffered a big blow last week when they lost Mike Clevinger for six to eight weeks because of left knee surgery. Now they can breathe a sigh of relief that they've avoidedlosing another member of their rotation for an extended period of time.
The best team promotions in MLB this season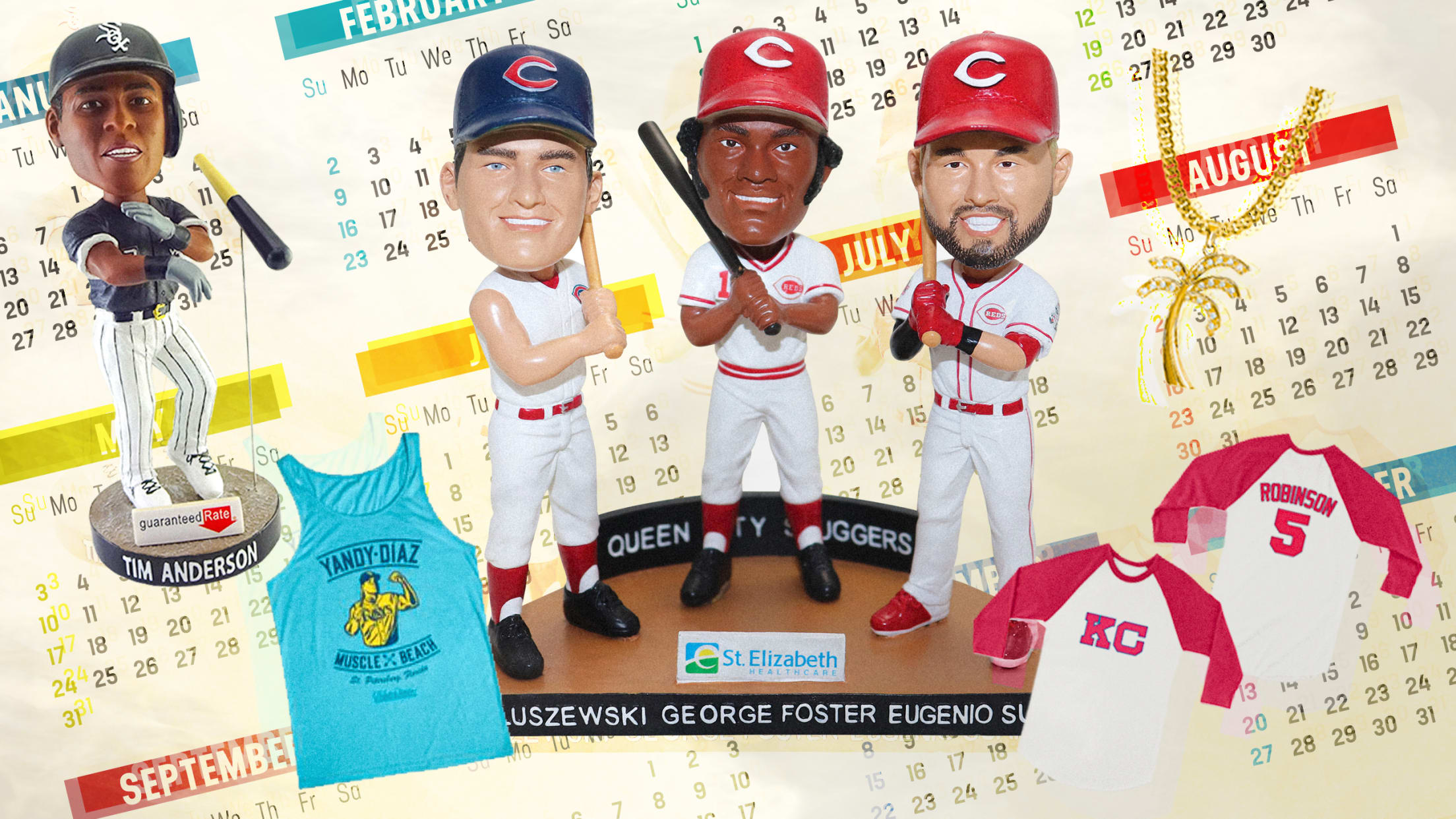 Going to baseball games is fun on its own, without any extra swag added. But if you get a chance to get some swag … you should get some swag. We are as much a sucker for ballpark swag as anyone. We even have our own bobblehead wall. Thus today
Hand taking care of arm; J-Ram's foot OK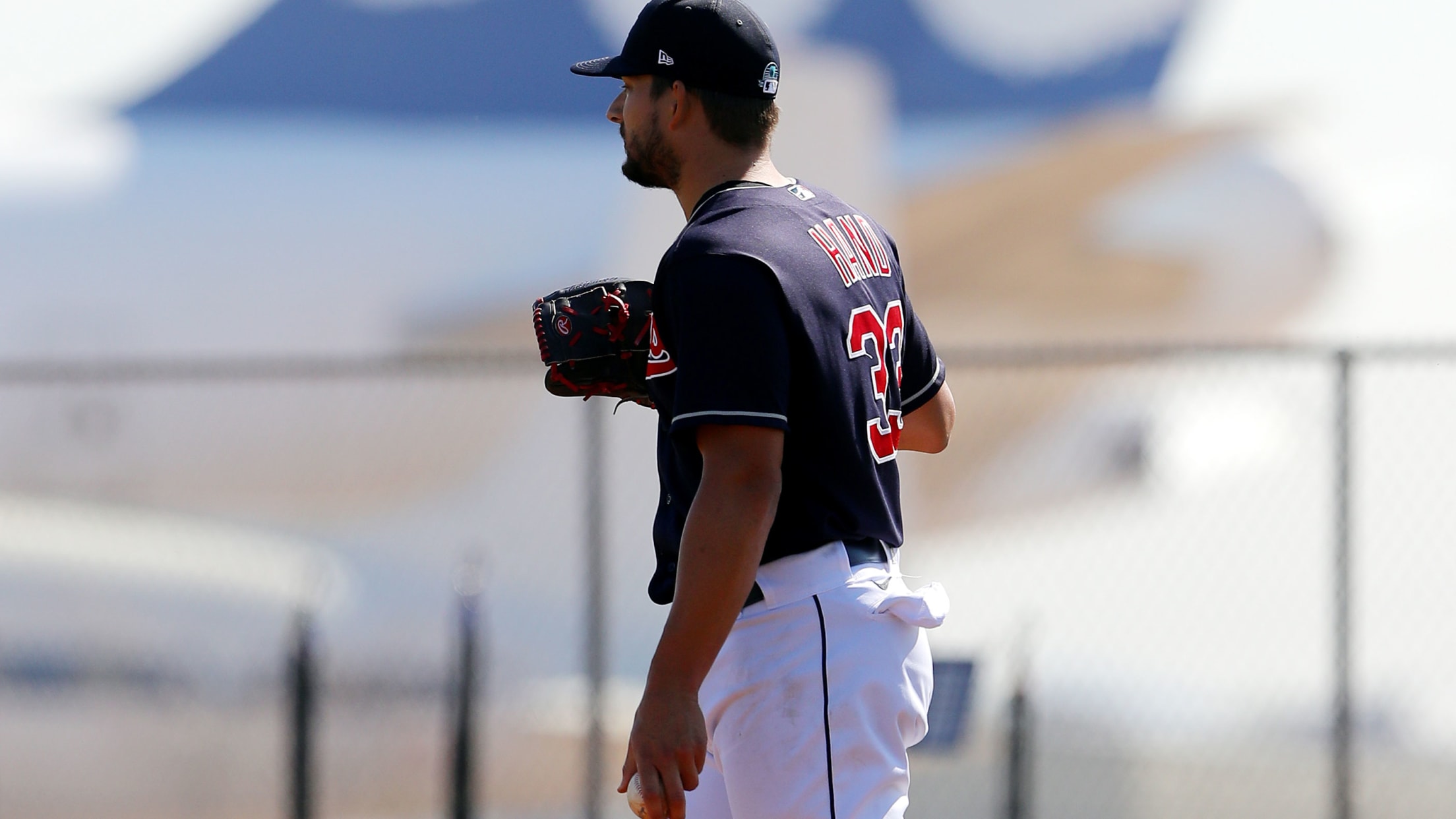 GOODYEAR, Ariz. -- Indians closer Brad Hand came out of the gate as hot as ever last season, going 22-for-22 in save opportunities and limiting hitters to a .161 batting average through his first 35 appearances. But then the wheels slowly started to fall off the cart. By the time
Each team's top power-hitting prospect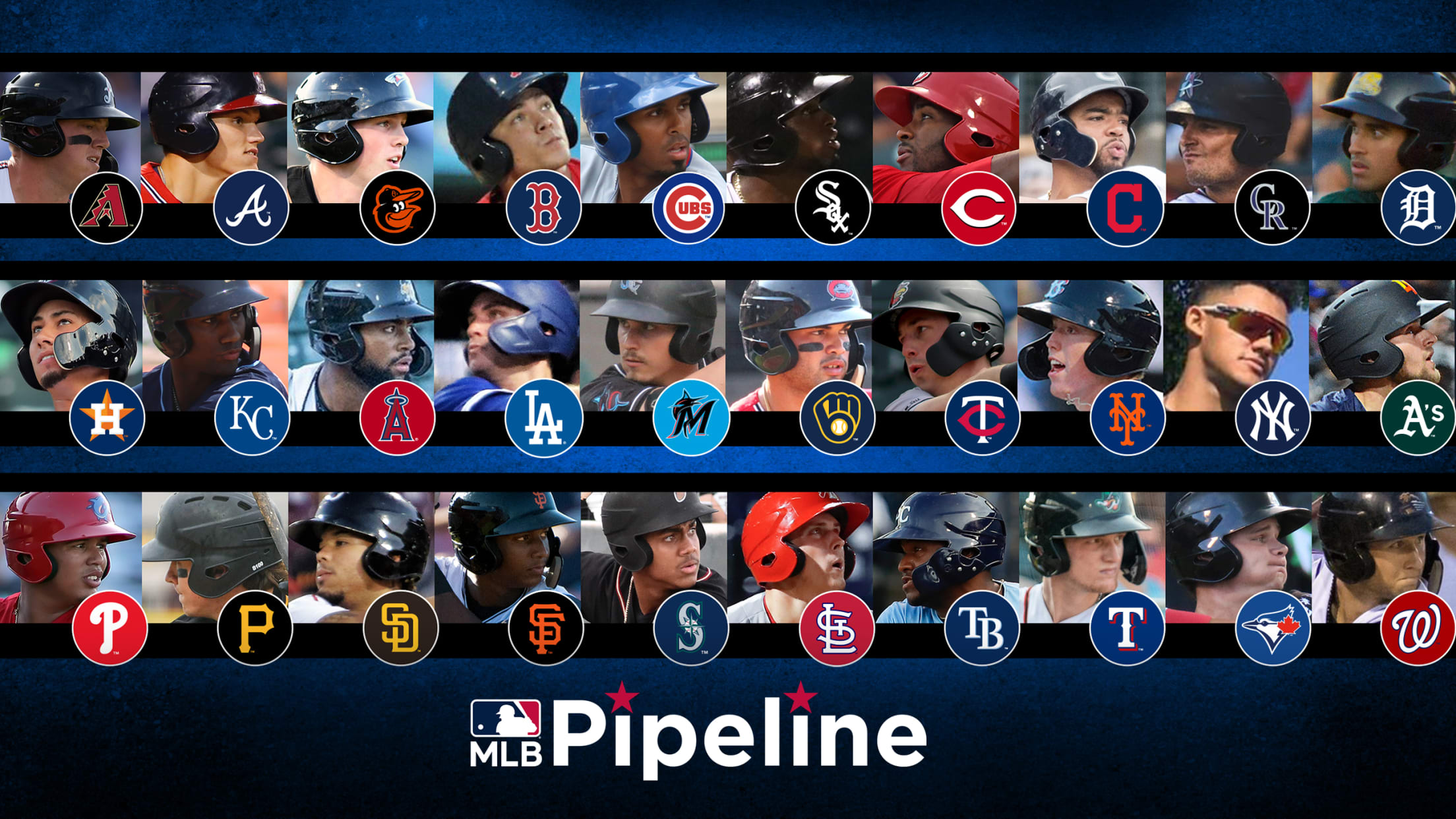 The 2019 Major League season will be remembered as the Year of the Home Run after players across baseball combined to hit a record 6,776 homers -- up from 5,585 in 2018 -- and 14 different teams set a new franchise record. National League Rookie of the Year Pete Alonso
Has the Tribe done enough? Antonetti says yes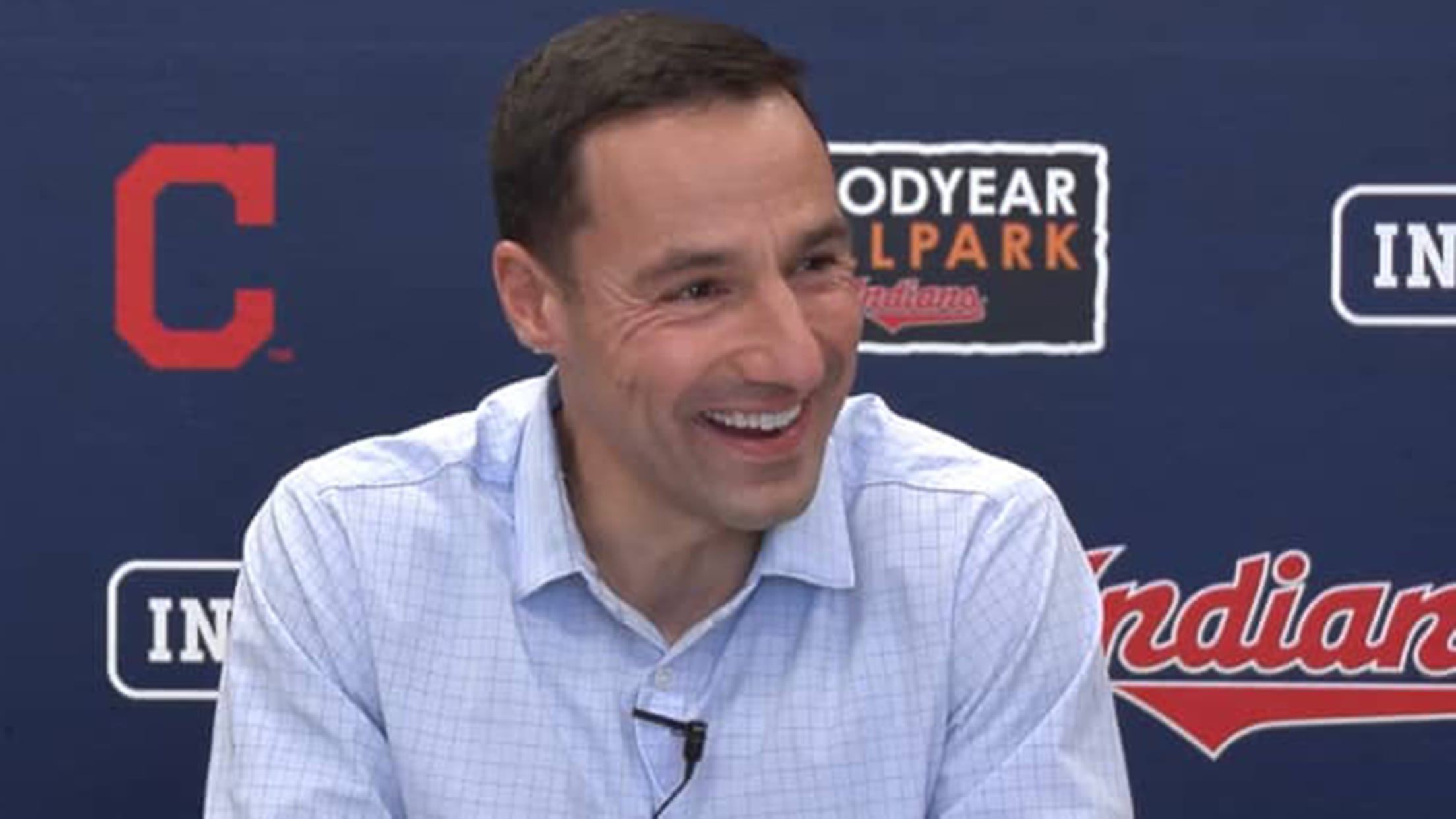 GOODYEAR, Ariz. -- For the first time in a handful of years, the American League Central is expected to be competitive among -- at least -- the White Sox, Indians and Twins. But the way Minnesota and Chicago were able to bulk up over the offseason creates questions as to
Rodriguez tabbed to start Tribe's spring opener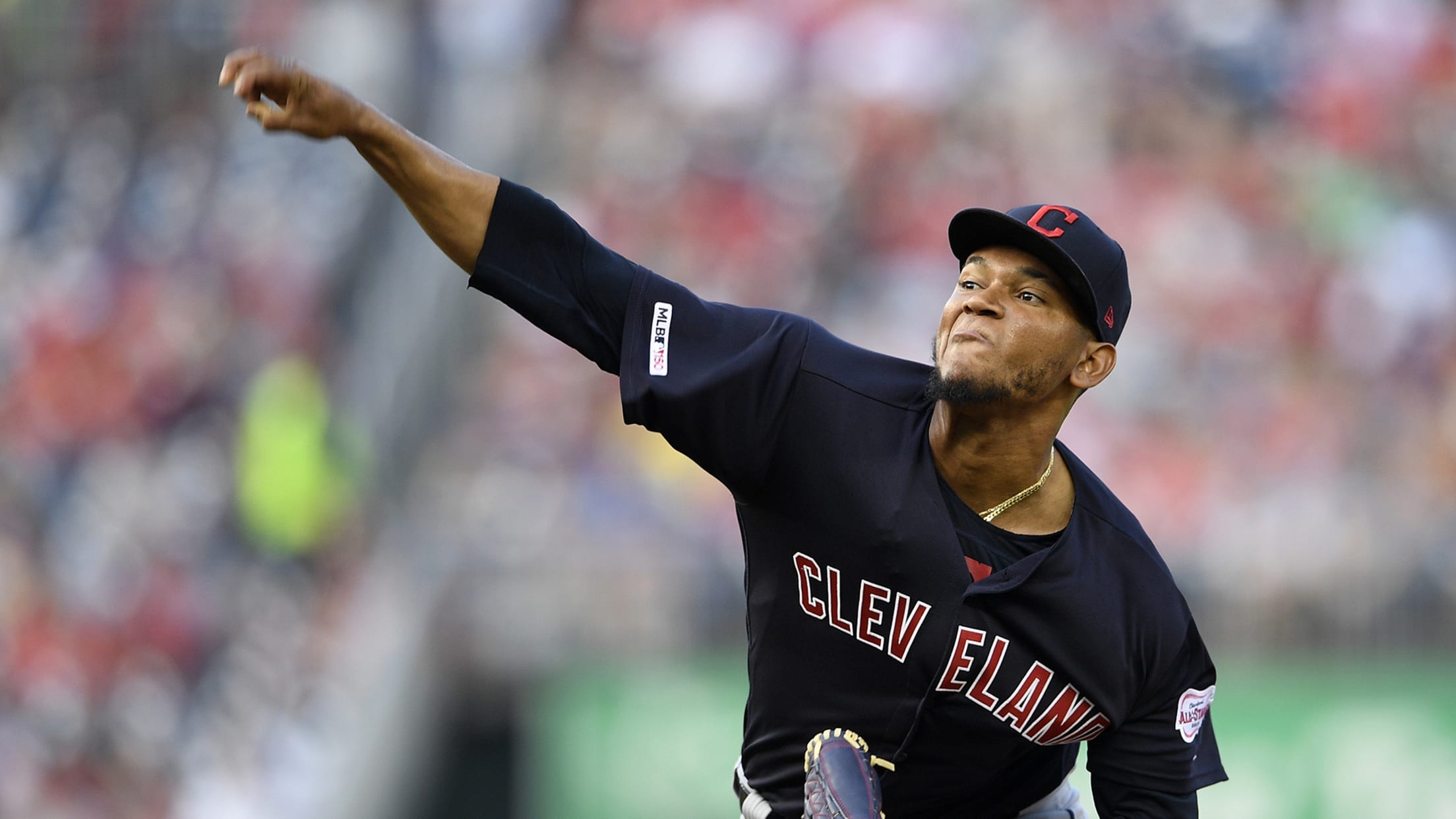 GOODYEAR, Ariz. -- The importance of the first game of Spring Training is far from the significance of Opening Day, but the Indians wanted their decision of who would start the spring opener to have some meaning. Because of the hard work he put in over the offseason, the ball
Here are 10 dark horse Cy Young candidates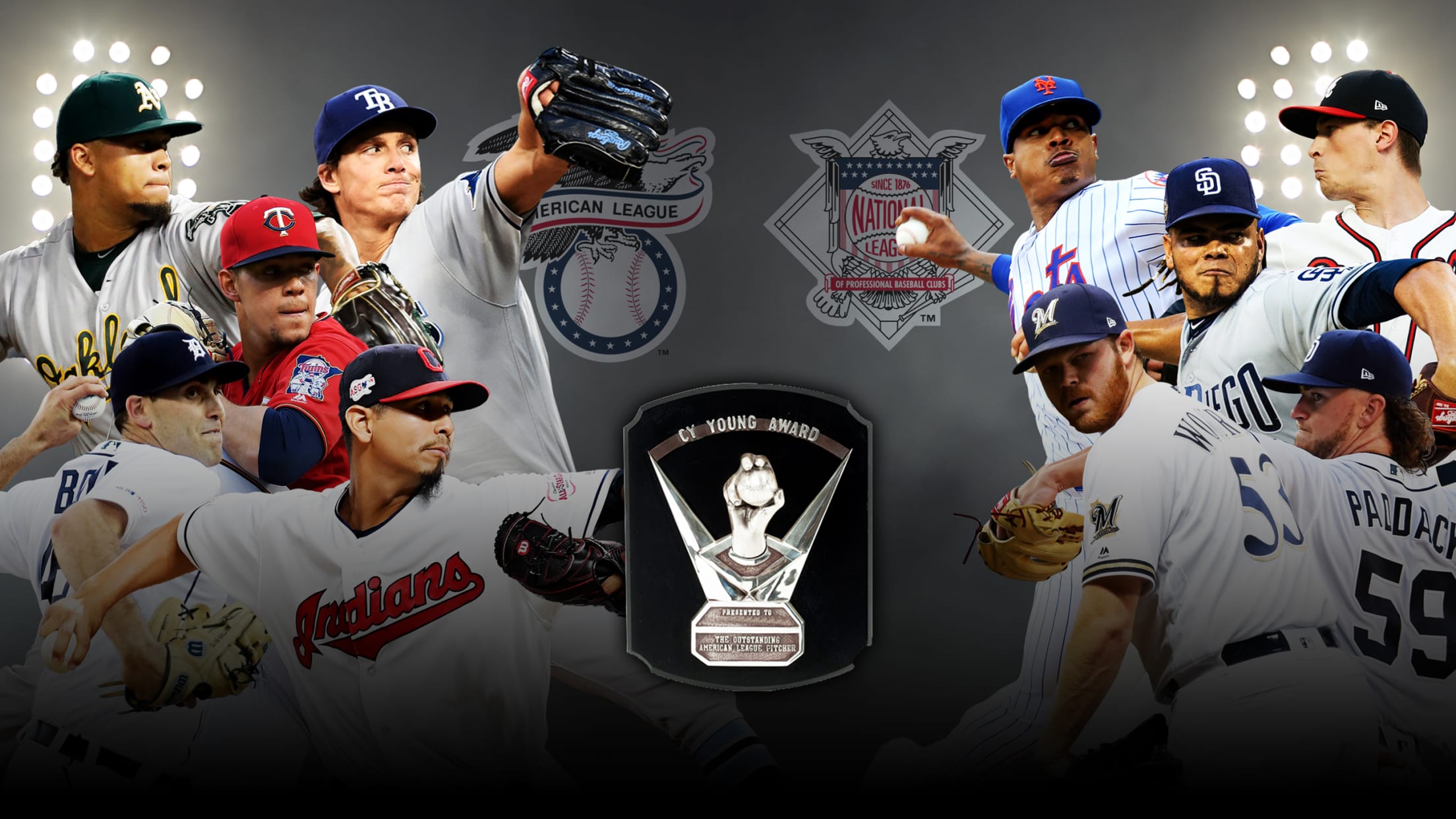 Last season's Cy Young Award winners could hardly have been considered surprises. In the American League, Justin Verlander was coming off a runner-up finish in 2018, and is likely on his way to the Hall of Fame. In the National League, Jacob deGrom won for the second year in a
Bauers' confidence at all-time high -- here's why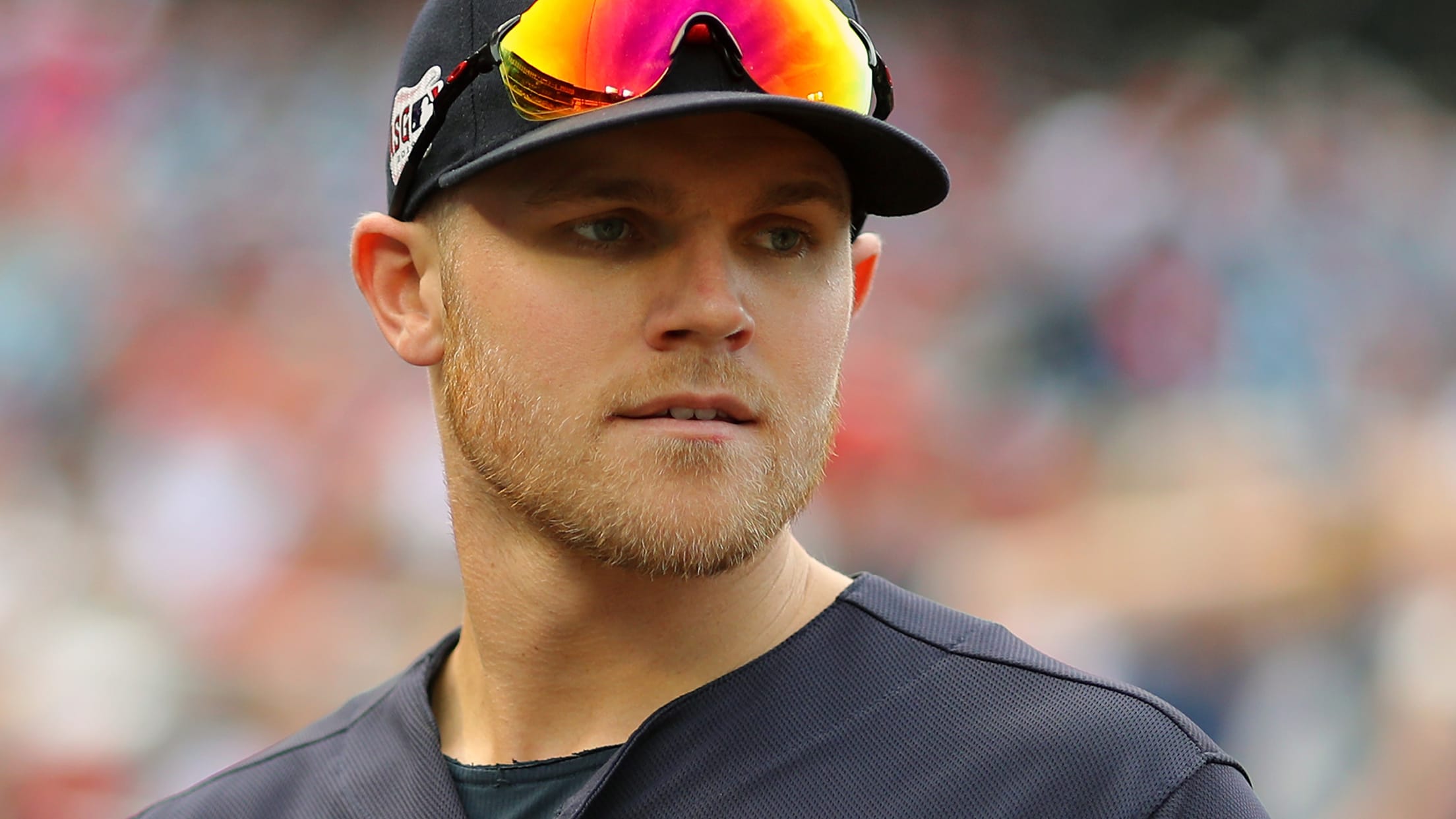 GOODYEAR, Ariz. -- Jake Bauers made the transition from first base to full-time outfielder last year in his first season with the Indians. While he made that move from dirt to grass, he also struggled to find his bat. And the more his offensive numbers began to plummet, the more
Lindor, Indians continue extension talks
'Nothing has made sense yet. It's early still,' says 4-time All-Star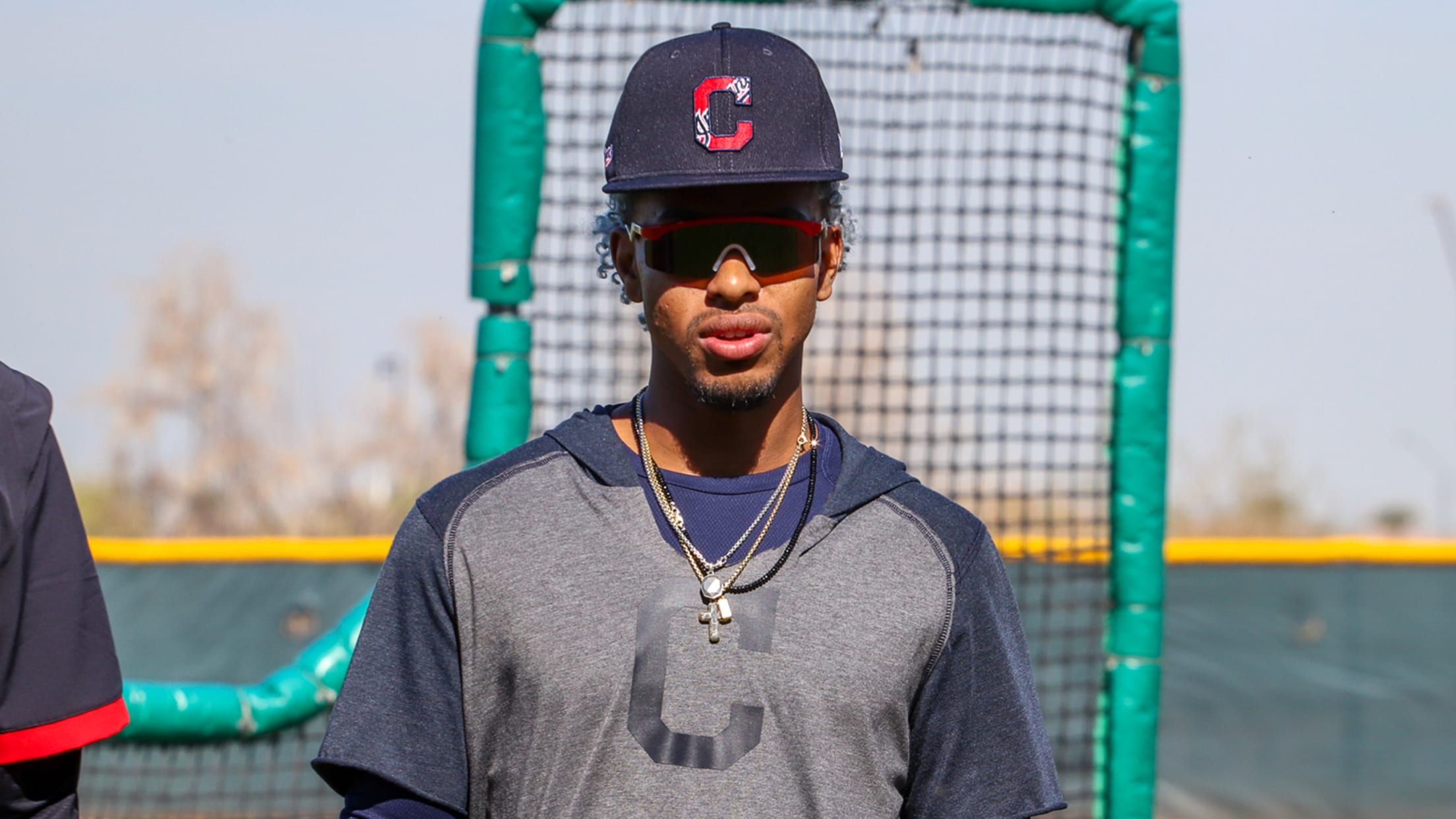 GOODYEAR, Ariz. -- Francisco Lindor explained why he and the Indians haven't been able to agree to an extension at Tribe Fest at the beginning of the month, and now he's making sure that everyone knows his preference is to remain in Cleveland.
Notes: Lindor could see less time at leadoff
Franmil puts on show at batting practice with five homers on six swings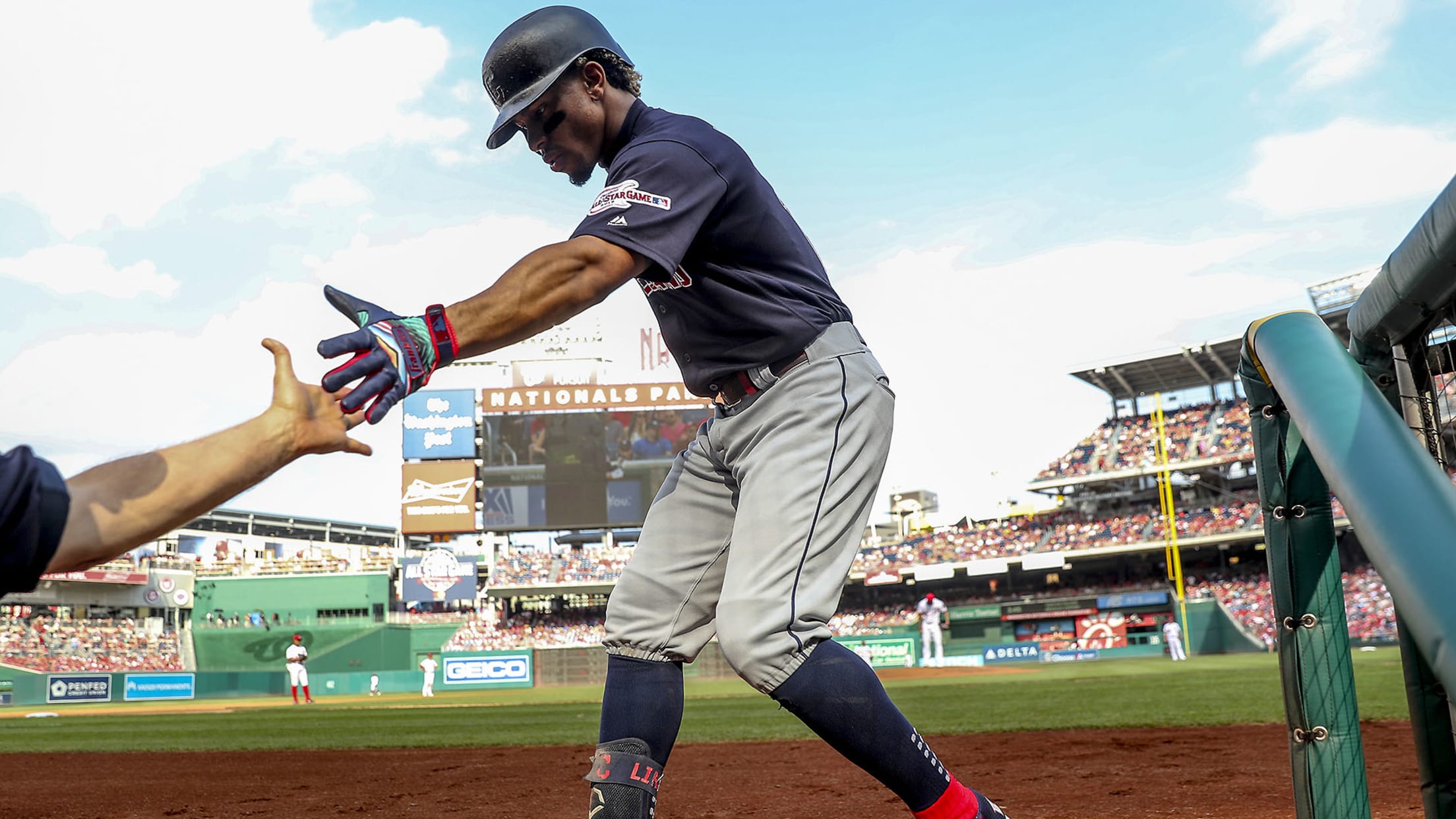 GOODYEAR, Ariz. -- Over the last two seasons, Indians shortstop Francisco Lindor has been penciled in at the top of the batting order in all but six of his starts. But now, the Tribe may be considering making some changes. Across his five-year career, Lindor has hit leadoff in 364
Francona sets goals for glut of outfielders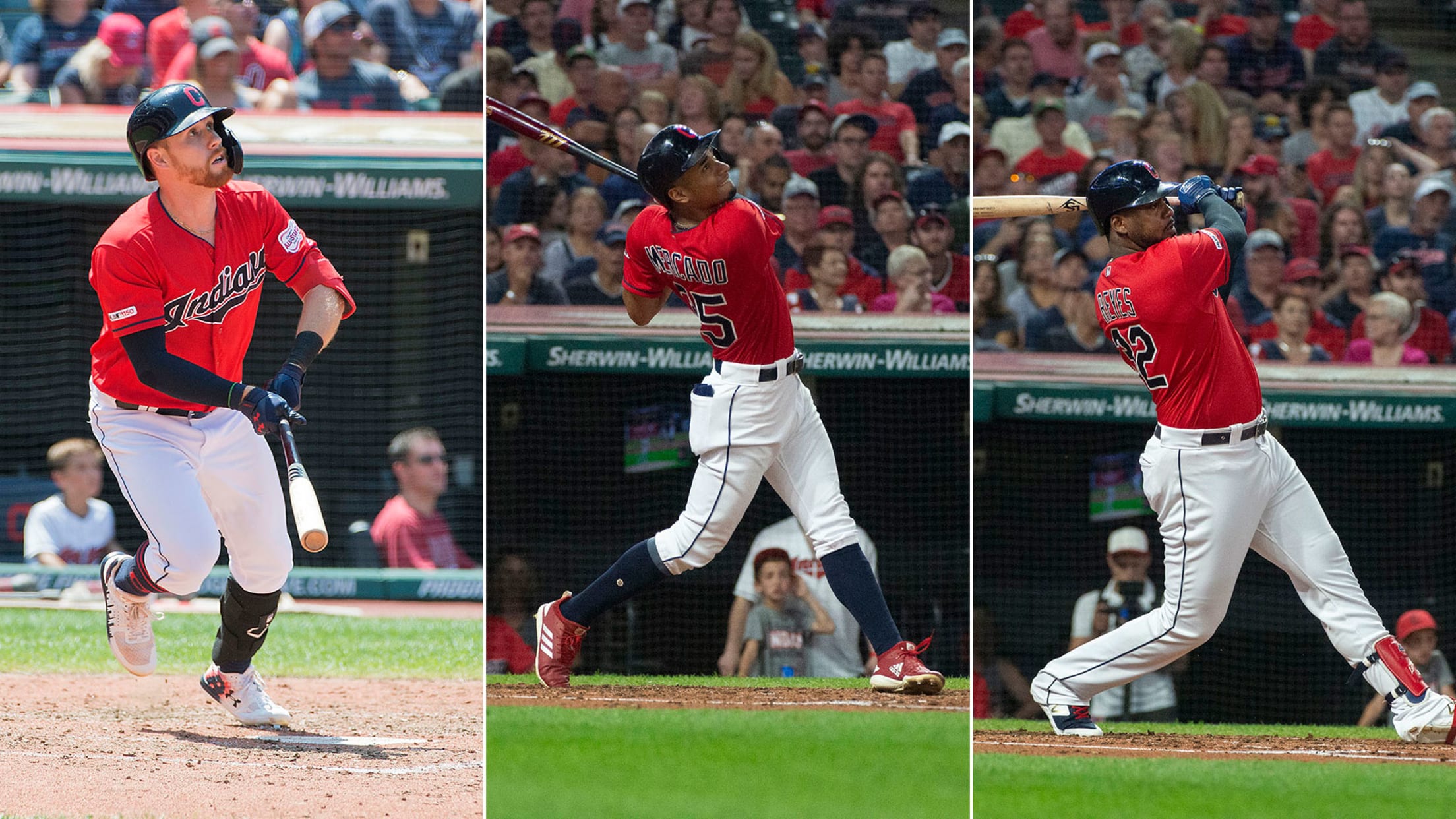 GOODYEAR, Ariz. -- Indians manager Terry Francona gave the same general message to all 10 outfielders on his 40-man roster in their one-on-one meetings on Sunday: "Look at the board. It's a crowded board." Francona met with each player ahead of Monday's first full-squad workout to discuss what Cleveland's plan
Breakout candidates for every club in 2020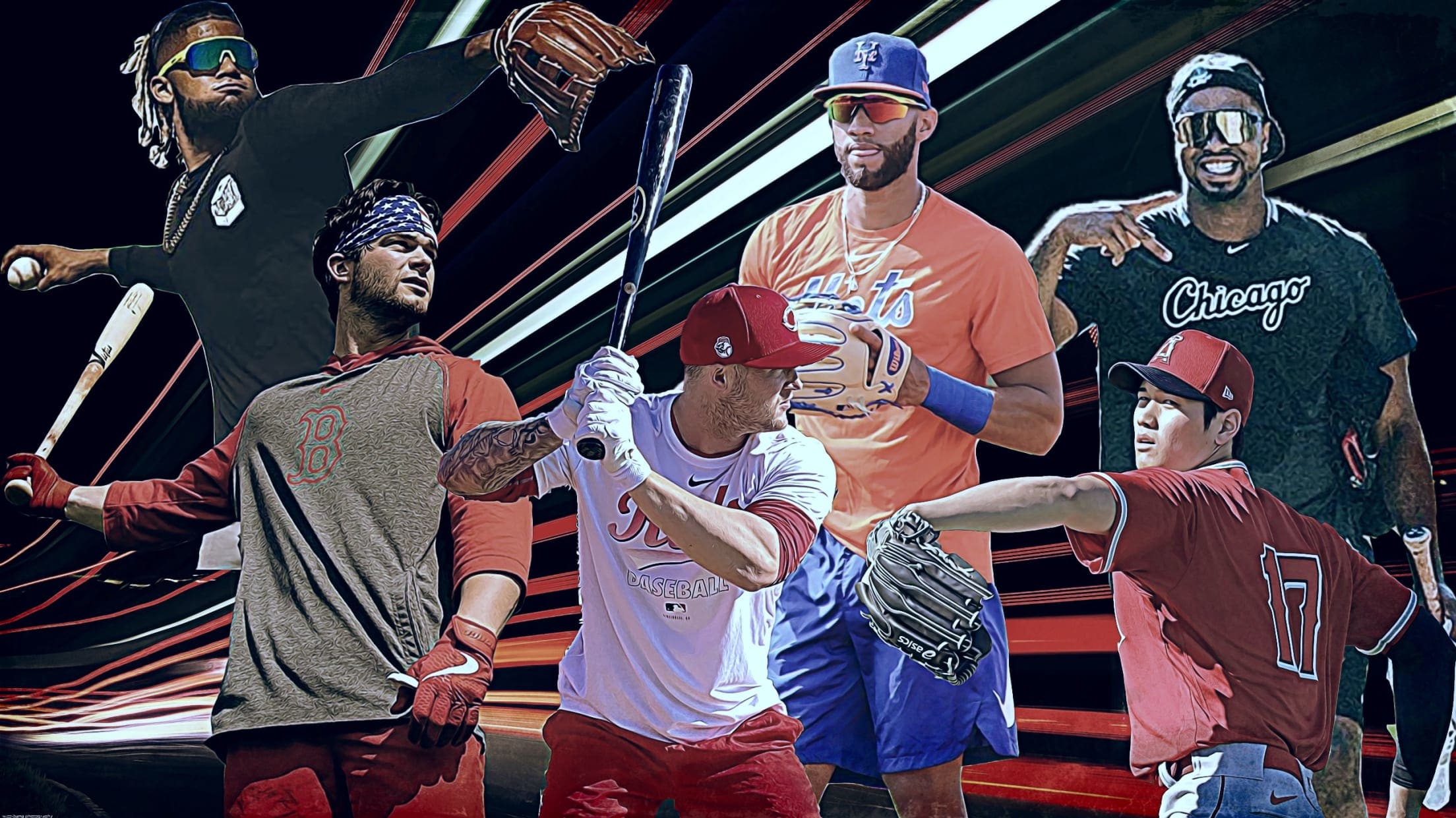 No matter how many free agents you sign or big trades you make, the best way for any team to improve immediately is to have breakthrough seasons from their young players, that season in which it all comes together for them ... that season they make the leap. We saw