Jose Ramirez to IL with fractured hamate bone
Indians third baseman sustains injury during 1st-inning AB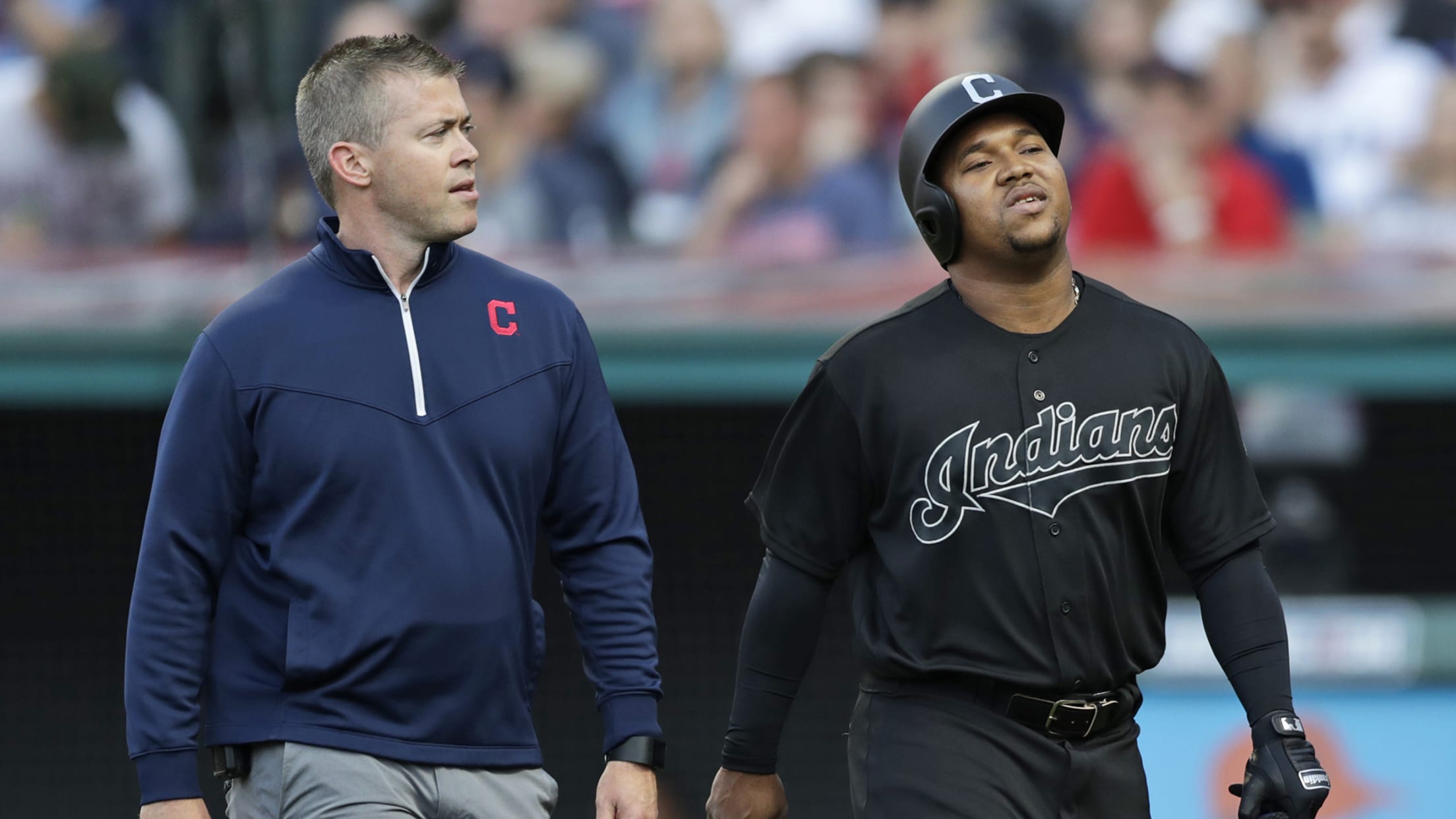 CLEVELAND -- The Indians examined the severity of a right wrist injury that forced José Ramírez to leave Saturday night's 4-2 win over the Royals in the middle of his first-inning plate appearance and determined Sunday morning that he needed to be placed on the 10-day injured list with a
Clevinger leads Tribe, goes to 9-0 vs. Royals
Indians rally behind Reyes' HR after losing J-Ram to injury
CLEVELAND -- In a season in which their vaunted rotation was drastically revised by injury, illness and, eventually, a major trade, the Indians have nonetheless risen to the challenge of an American League Central race. So losing a key lineup piece in Jose Ramirez, but defeating a division opponent anyway
Indians looking for bullpen boost in September
Carrasco, Otero slated to return from rehabs against Tampa Bay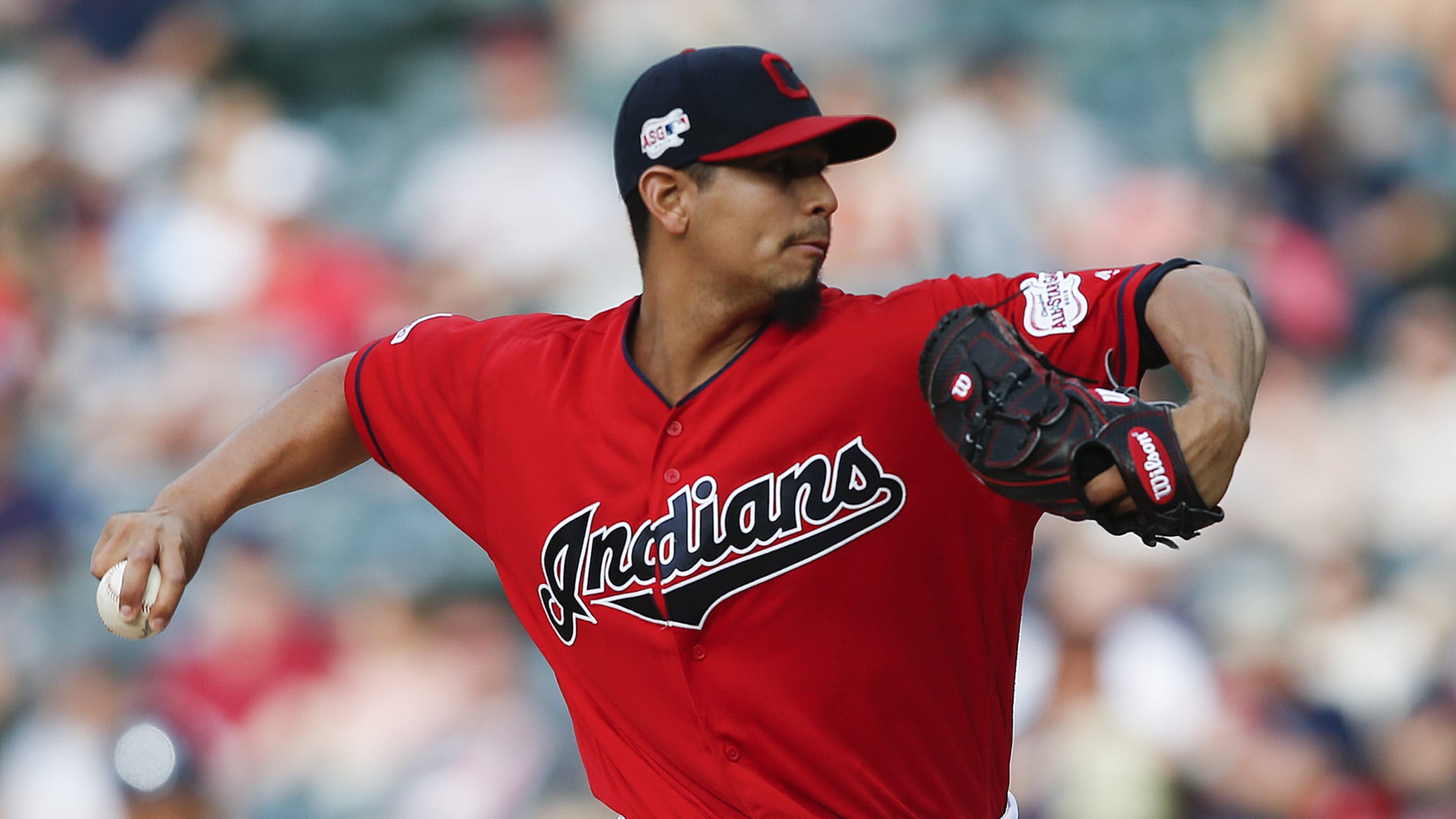 CLEVELAND -- MLB is still a year away from putting a stricter limit on September roster expansion, and, for an Indians team that's going to need a lot of hands on deck in the bullpen, that's a good thing. The bloated roster will help the club handle the ongoing absence
7 things nobody saw coming this season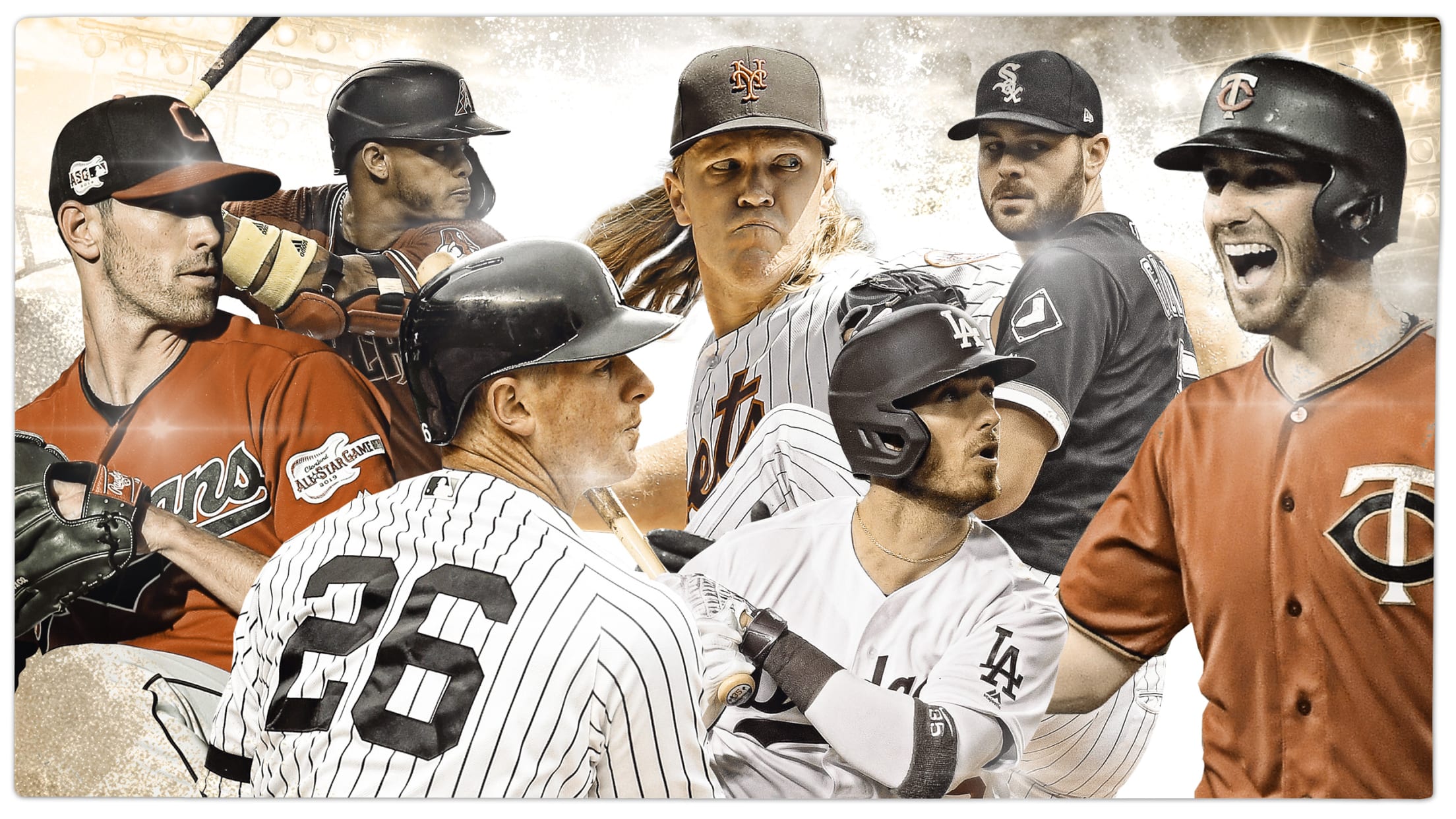 Baseball will really mess with your mind, man. Analyze it, scrutinize it, conceptualize and contextualize it all you want, but things (a whole bunch of things) are going to happen in a Major League season that nobody (and I do mean nobody) saw coming. This is a list of seven
Here are Players' Weekend nicknames for Tribe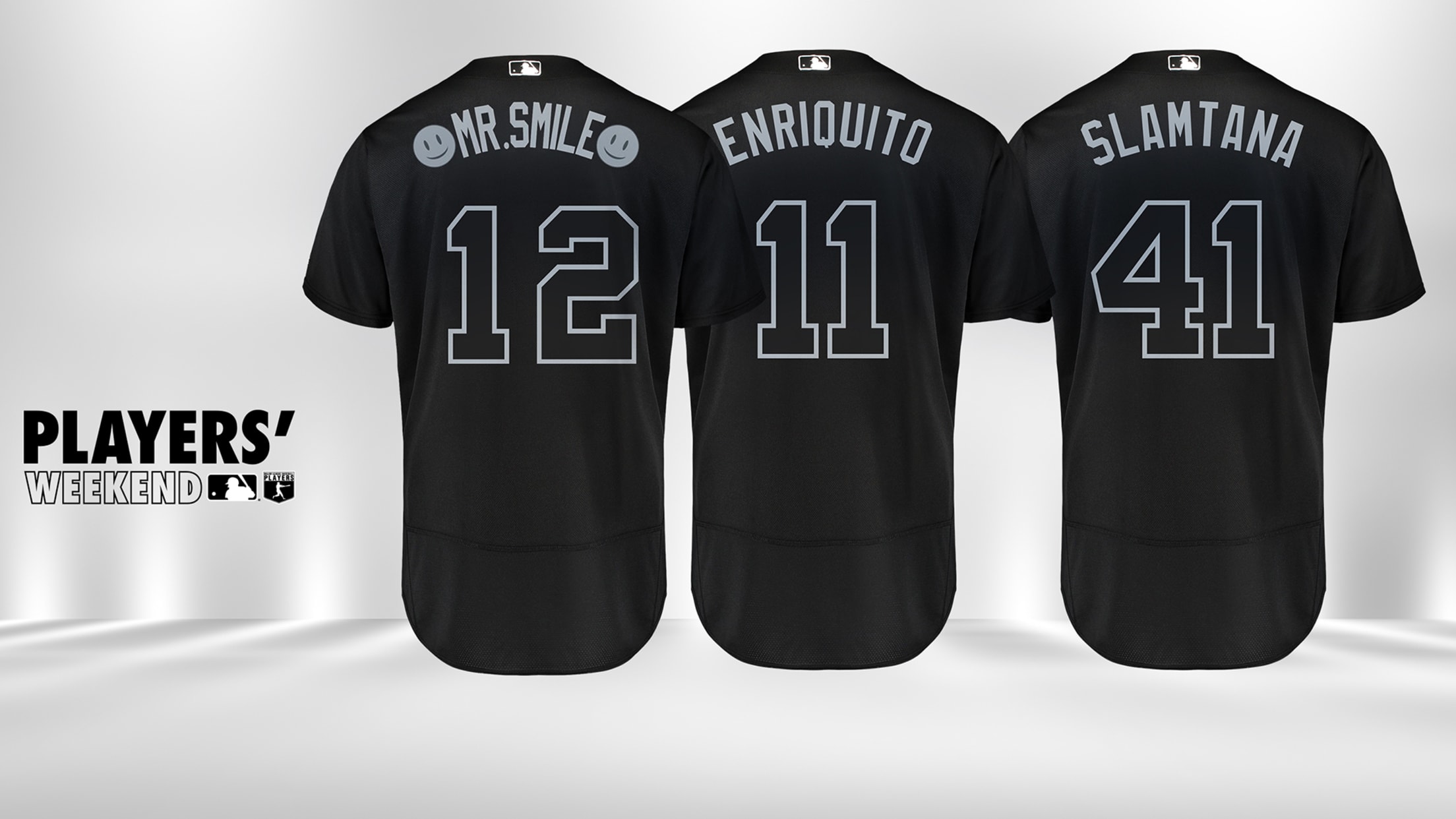 For the third consecutive year, Major Leaguers will channel their youthful sides, putting their personalities on full display during this year's celebration of Players' Weekend. Here's a look at the nicknames the Indians' big leaguers will be sporting on the back of their non-traditional black jerseys from Aug. 23-25:
Indians top prospects of the week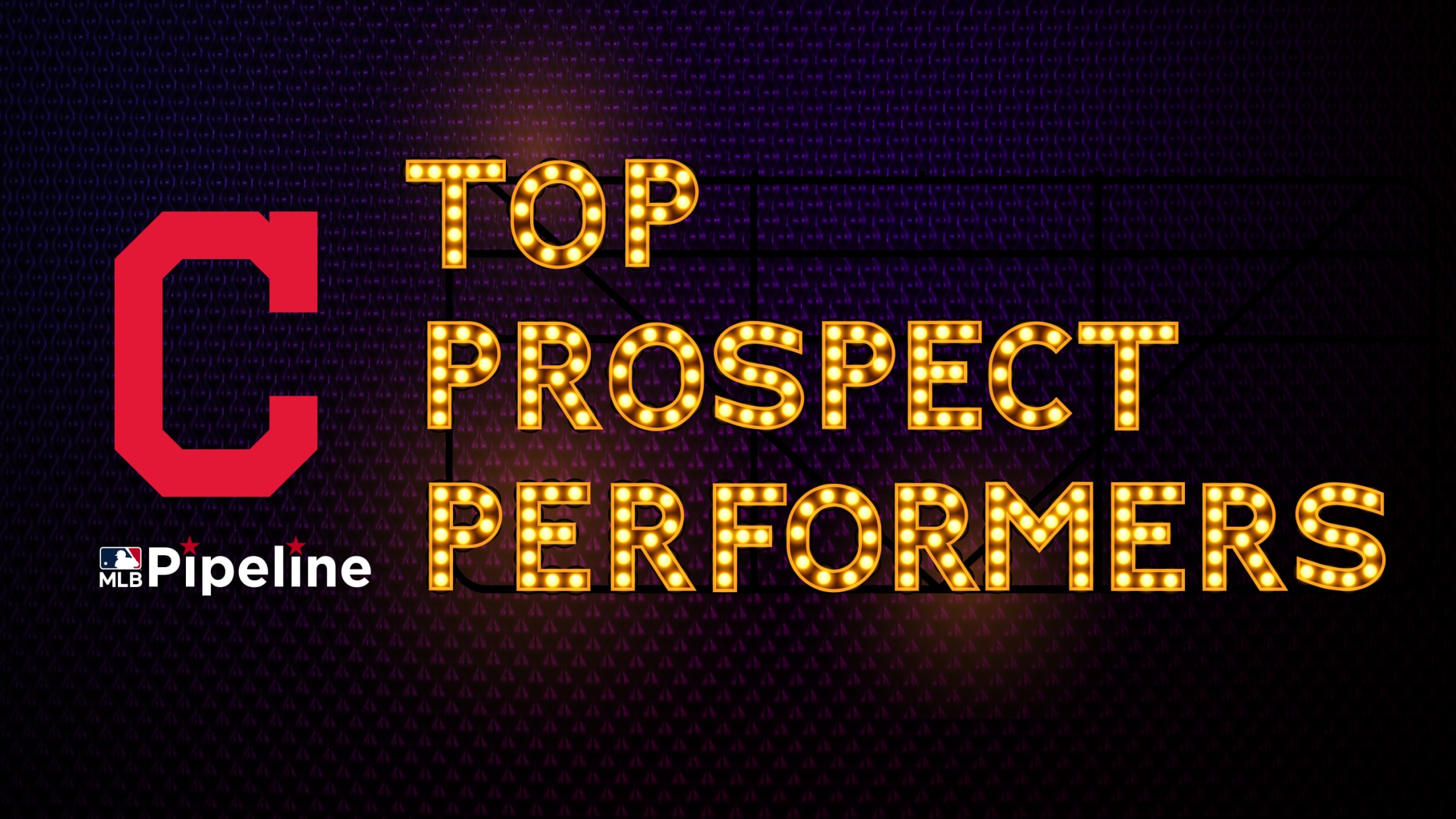 Here's a look at the top performances of the past week by Indians prospects in the Minor Leagues:
'Mr. Smile' HR helps Tribe gain in Central race
Indians roll behind 4-run 2nd inning to open Players' Weekend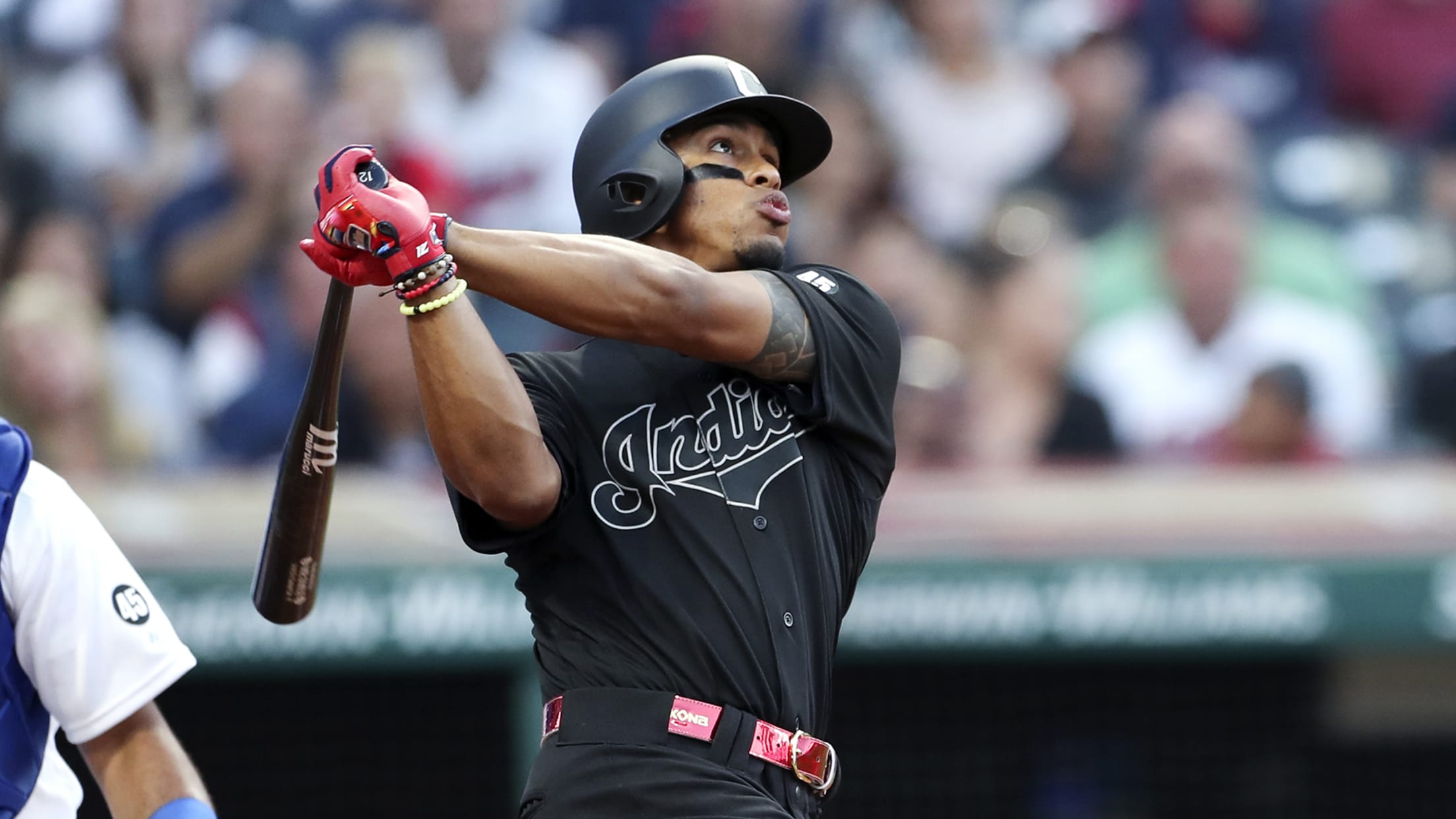 CLEVELAND -- Call it "Escape from New York: The Cleveland Indians Story." After landing around 4 a.m. ET following a long, strange trip to multiple boroughs of the Big Apple, the Tribe returned to Progressive Field on Friday and got back to its winning ways with a 4-1 victory over
Indians won't rush Cookie in rehab process
Righty will throw around 2 innings for Columbus on Sunday
CLEVELAND -- The emoji on his Players' Weekend jersey features a cookie with a hunk chomped out, and Indians right-hander Carlos Carrasco himself has taken a similarly sized bite out of his Minor League rehab schedule after leukemia treatments put a pause on his 2019 season. But because the Tribe
11 players who've picked it up in 2nd half
Ramirez, Kershaw, Bumgarner among those to erupt since break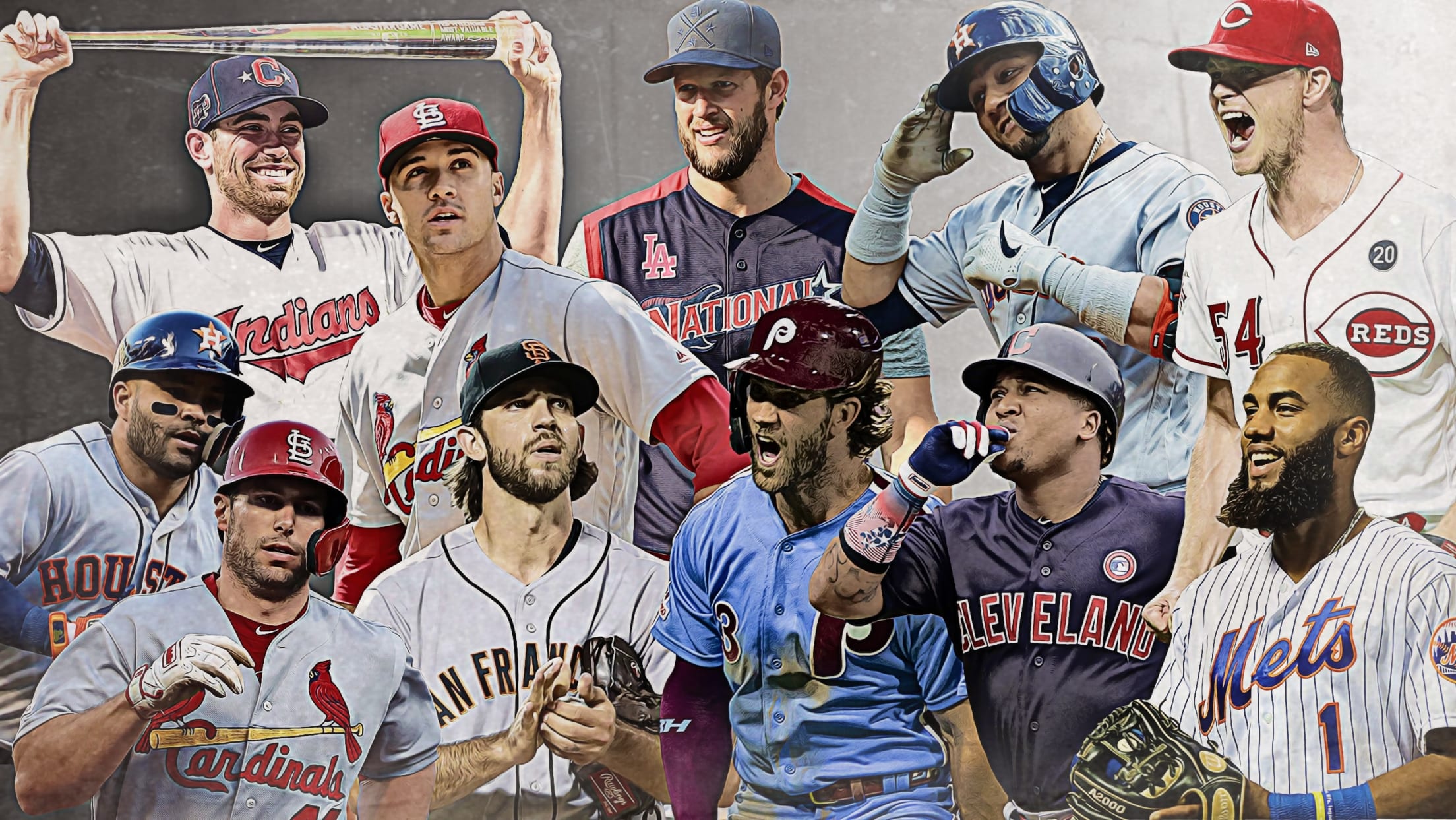 Once there was a season when Eddie Murray, a future Hall of Famer, was having a tough first half for Baltimore -- and Orioles manager Earl Weaver was delighted. "That just means he's going to have a great second half," Weaver said. The longtime O's skipper knew that regardless of
Rain-shortened loss ends Tribe's tough NY trip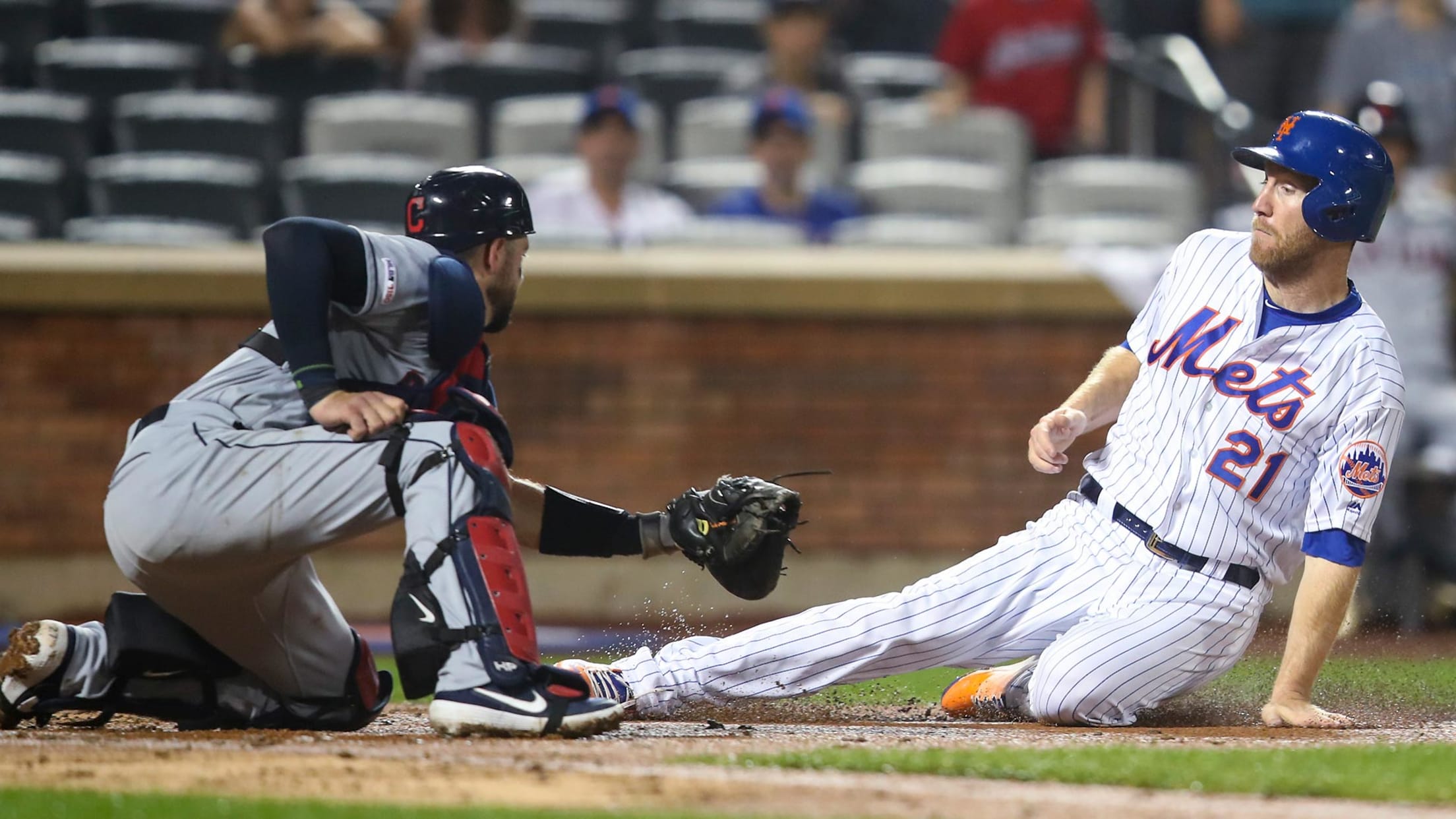 NEW YORK -- After sitting through three hours and four minutes of rain delays and getting swept at Citi Field, the Indians were ready to escape New York in the wee hours of Friday morning after a 2-0 rain-shortened loss to the Mets. The Indians entered August knowing the daunting
Each club's best Players' Weekend nickname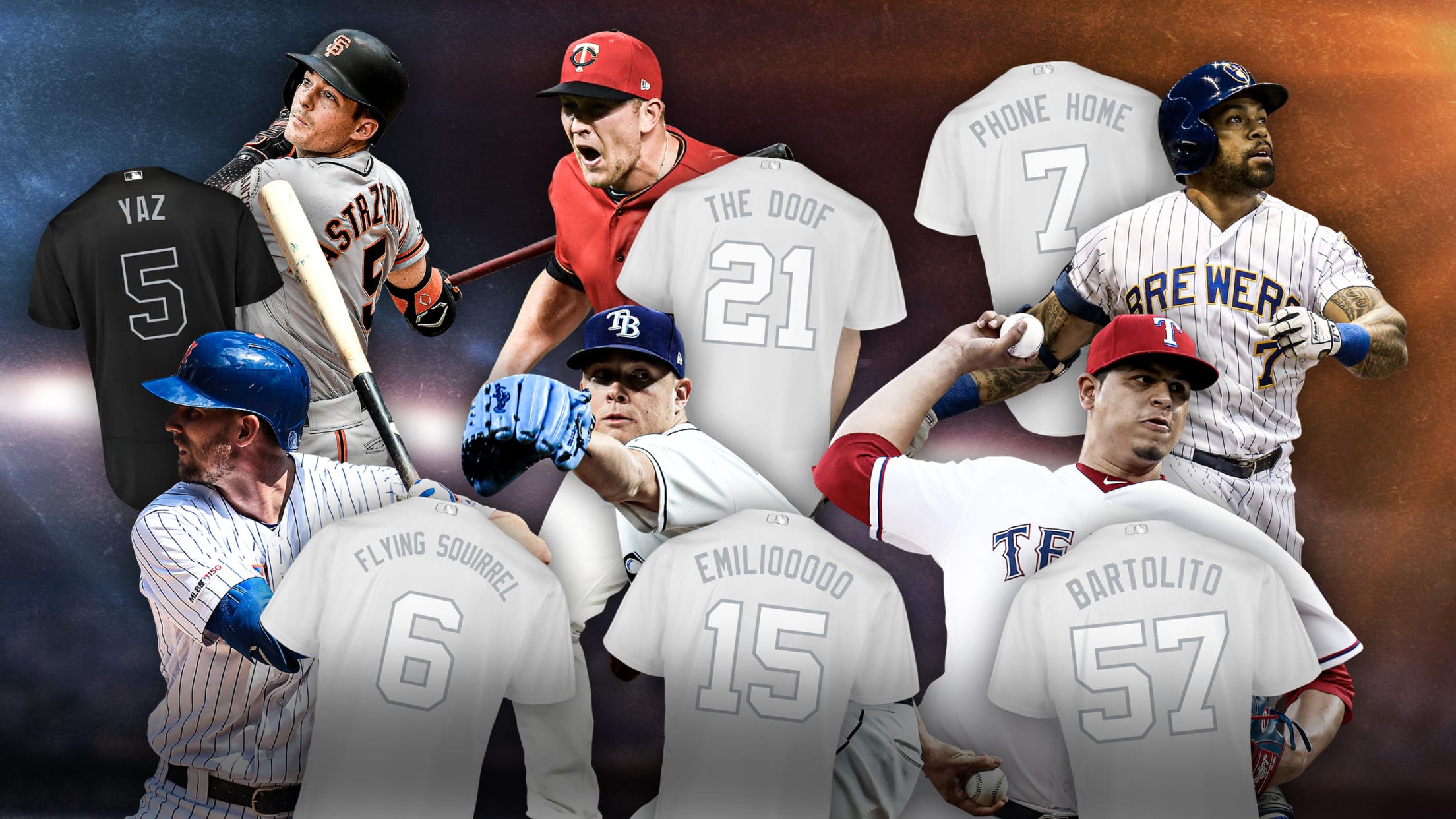 It's Players' Weekend! And for many, the true fun of this annual event is in the names on the back of the uniforms. Baseball player culture has often discouraged (arguably to the game's detriment) players from showing their true personalities, so this weekend gives them that opportunity. It lets you
AL Central players with something to prove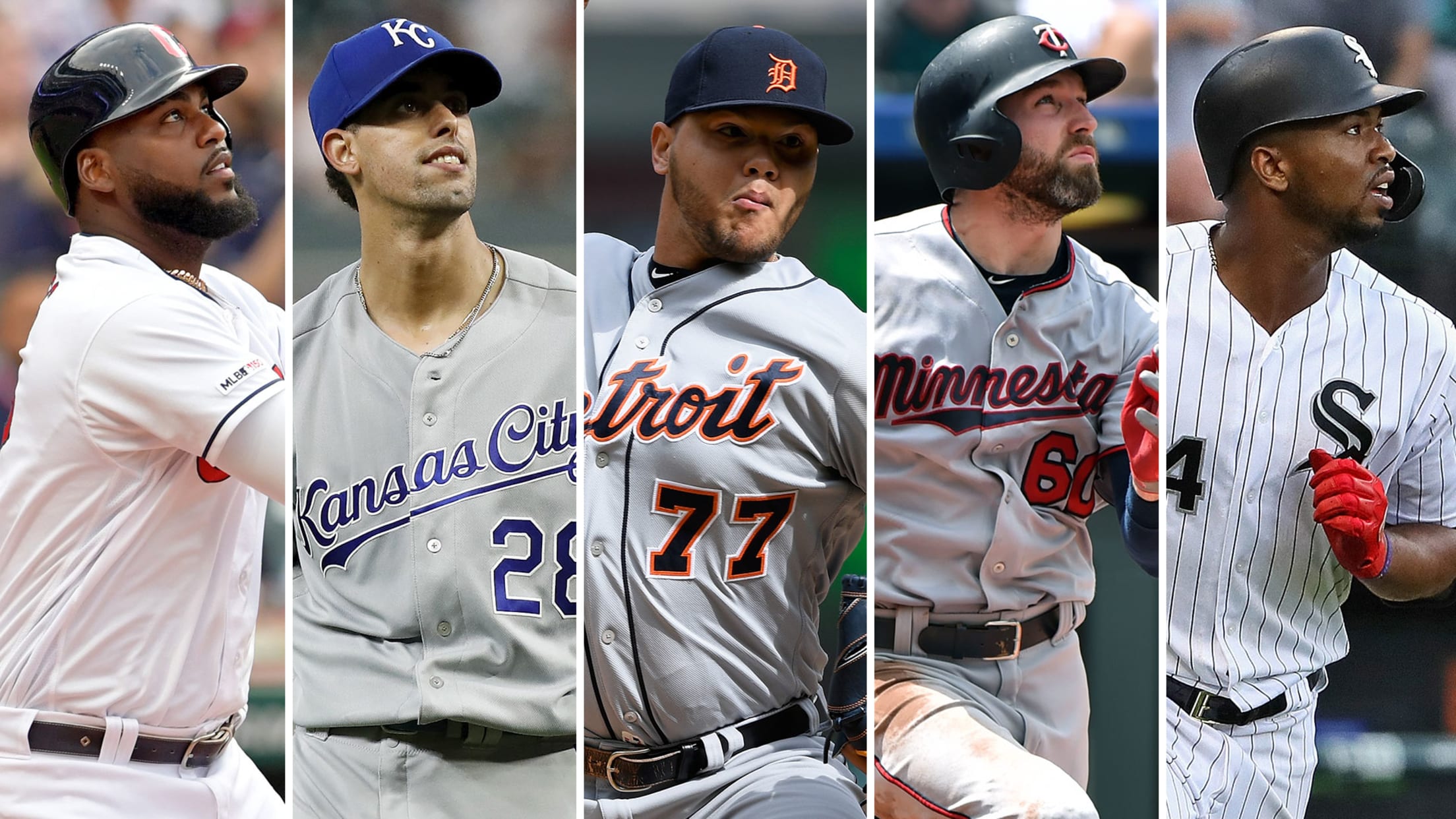 Injuries are unavoidable in baseball. So are slumps. But the beauty of MLB's 162-game schedule is that there's plenty of time in any year for a player to make his impact on the field, and a well-timed hot streak late in the season can sometimes serve as a catalyst for
Hand falters after Santana's homer in 10th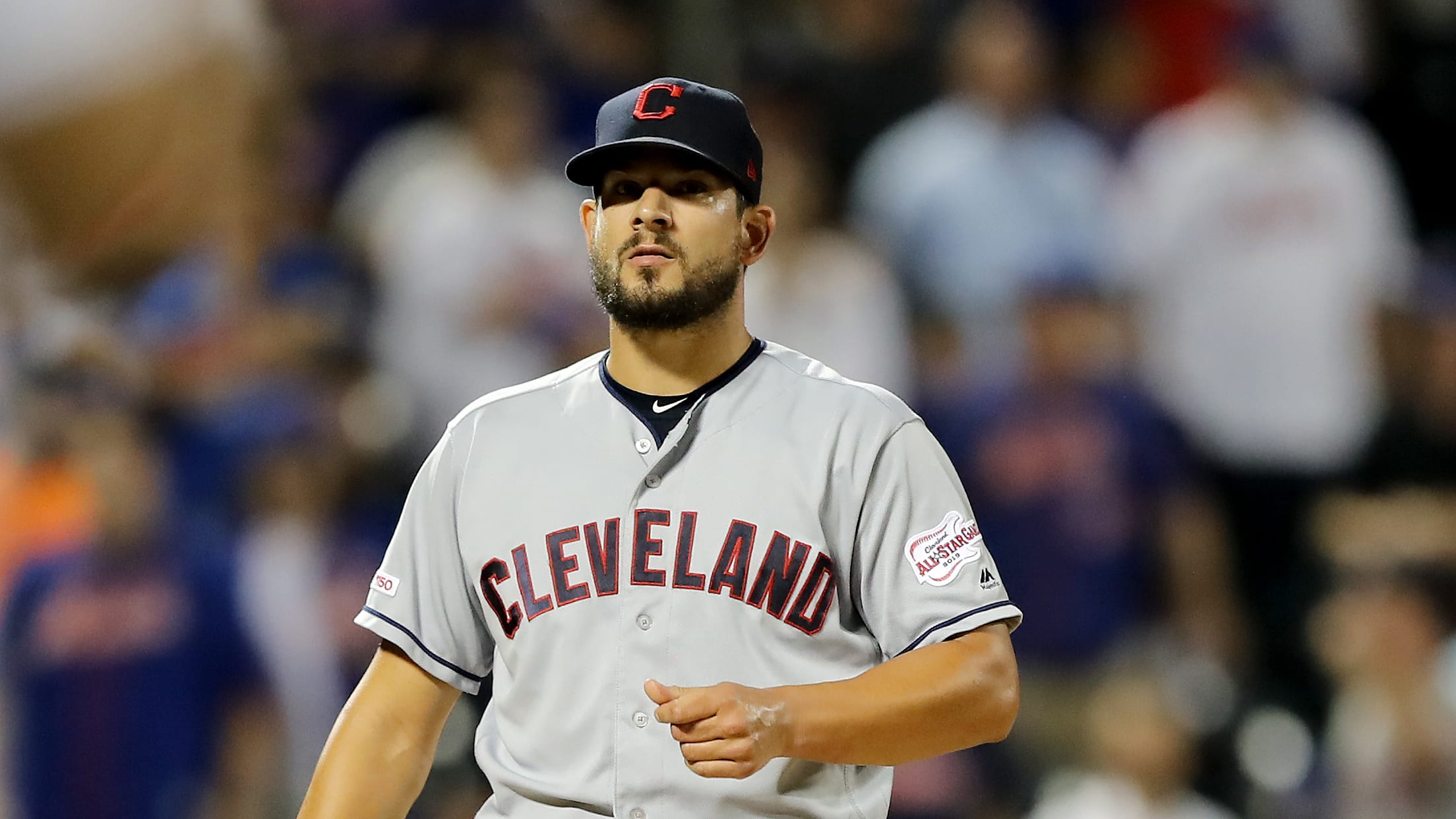 NEW YORK -- Brad Hand got the ground ball he needed to escape Wednesday night with his first save in four outings. But the Indians couldn't execute the play, resulting in a 4-3 loss to the Mets at Citi Field in 10 innings. The Tribe sent Hand to the mound
Players' Weekend 2019: What you need to know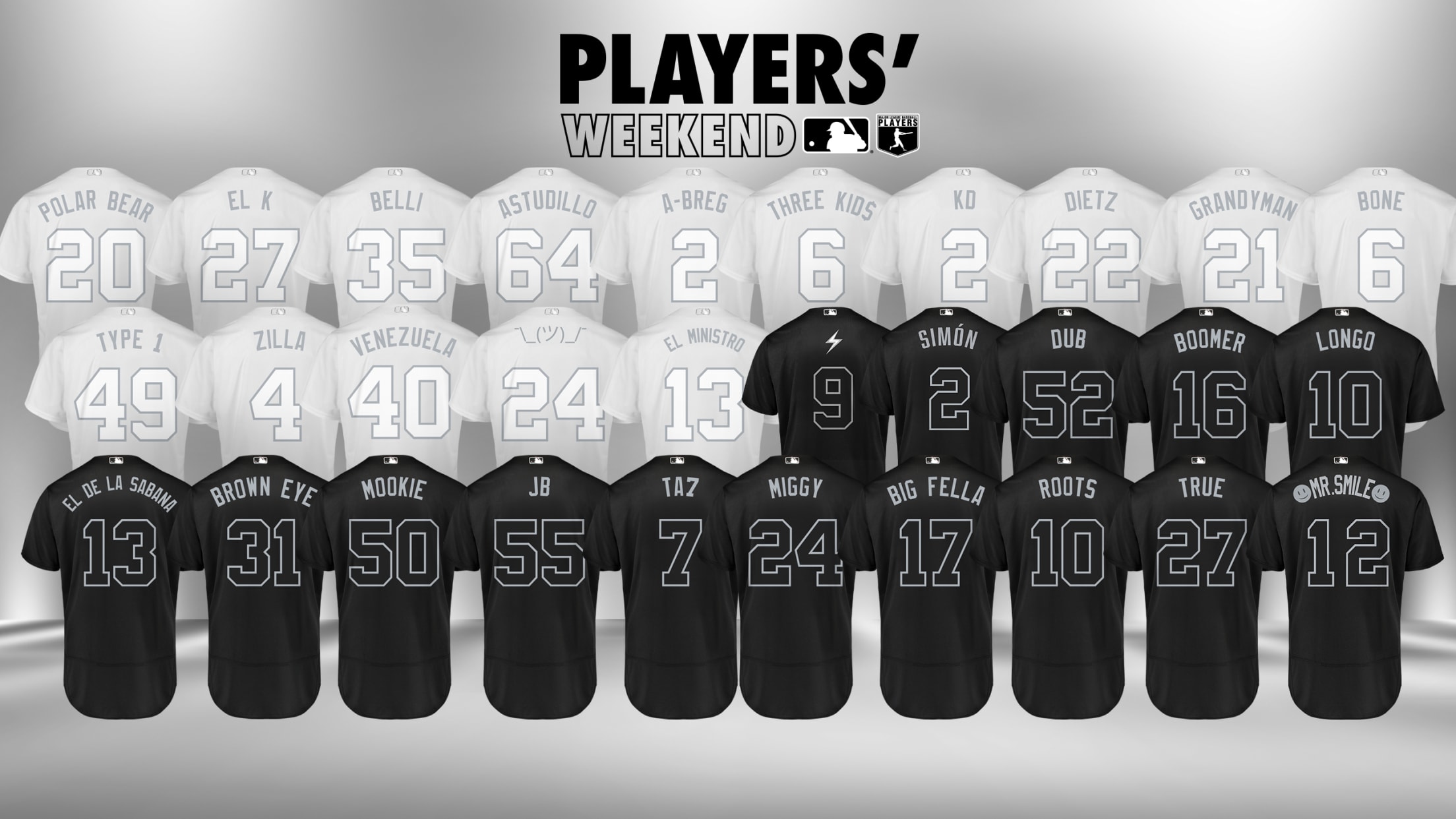 Players' Weekend -- a time when charisma, color and creativity are celebrated with looser uniform rules -- returns this weekend across MLB. Here's everything you need to know about the festivities in a handy FAQ format.
Cimber shrugs off slump: 'That's baseball' 
NEW YORK -- Sometimes pitchers can fall into slumps, too. While the term "slump" may not often be used in reference to pitchers, Indians manager Terry Francona said that reliever Adam Cimber may currently be working his way through one. In the Indians' 9-2 loss to the Mets on Tuesday
Puig spends day off at camp for kids with cancer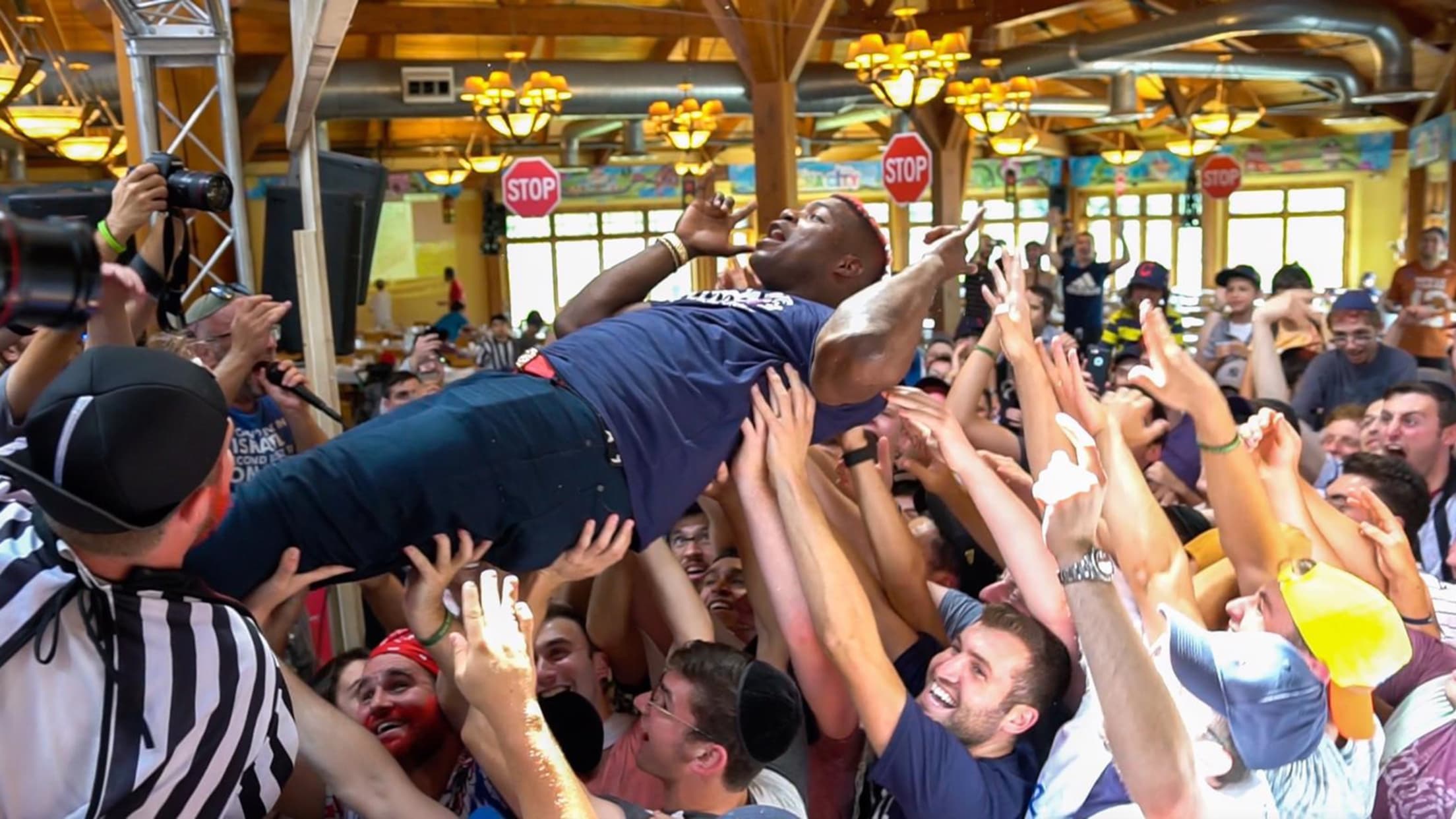 NEW YORK -- Yasiel Puig said Monday's off-day changed his life. The Indians outfielder took advantage of his first free day in three weeks to rent a helicopter that would fly him to visit Camp Simcha in New York's Catskill Mountains. It is the only kosher overnight summer camp for
Things go south for Tribe after Mercado's error
Left fielder drops popup before Bieber allows go-ahead home run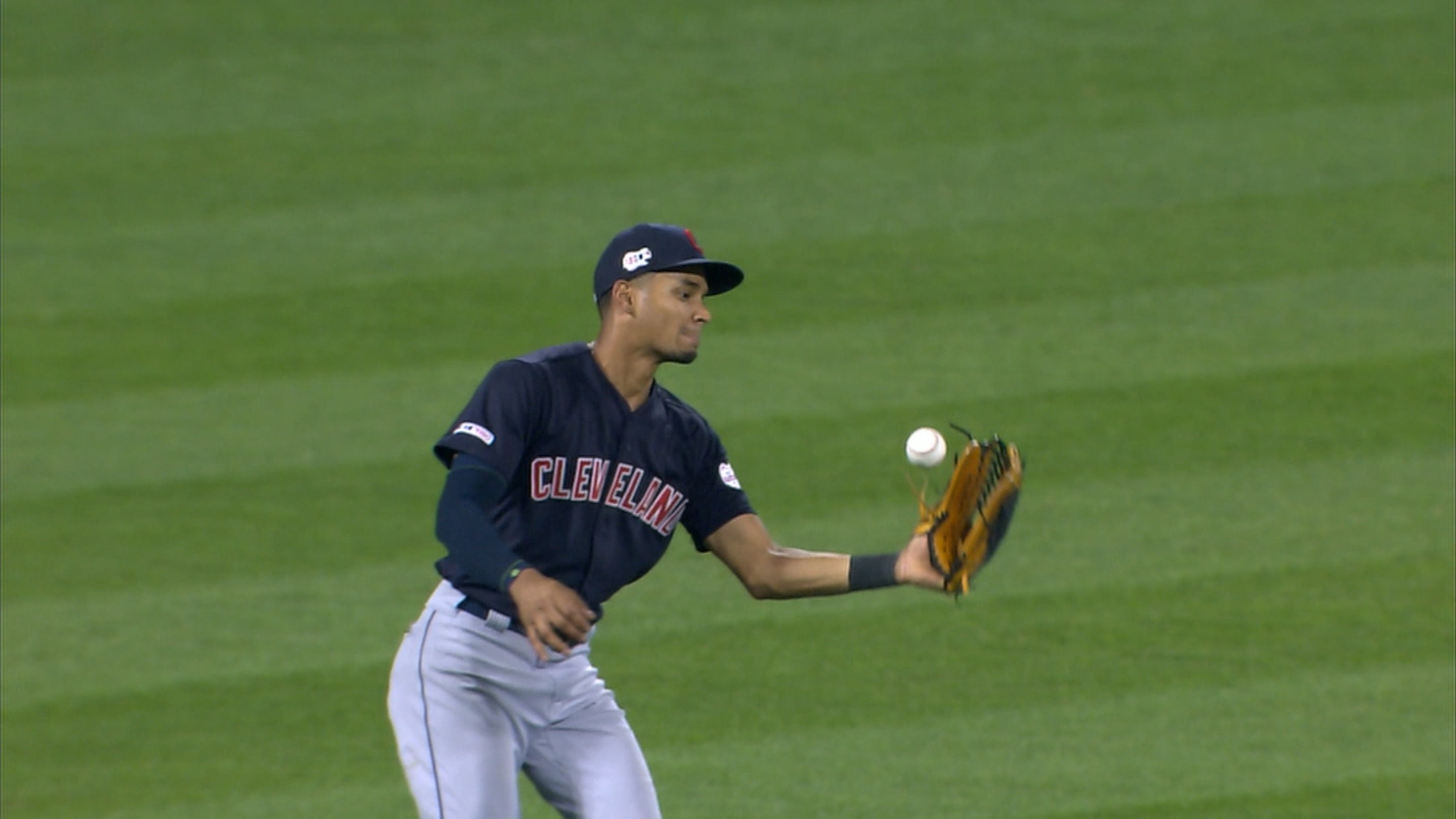 NEW YORK -- Indians manager Terry Francona said that he and bench coach Brad Mills had gone back and forth, debating whether to start Oscar Mercado in left field or center field before Tuesday's opener against the Mets. Because Greg Allen had played the last four games in center, Francona
Kluber (left oblique) shut down for 2 weeks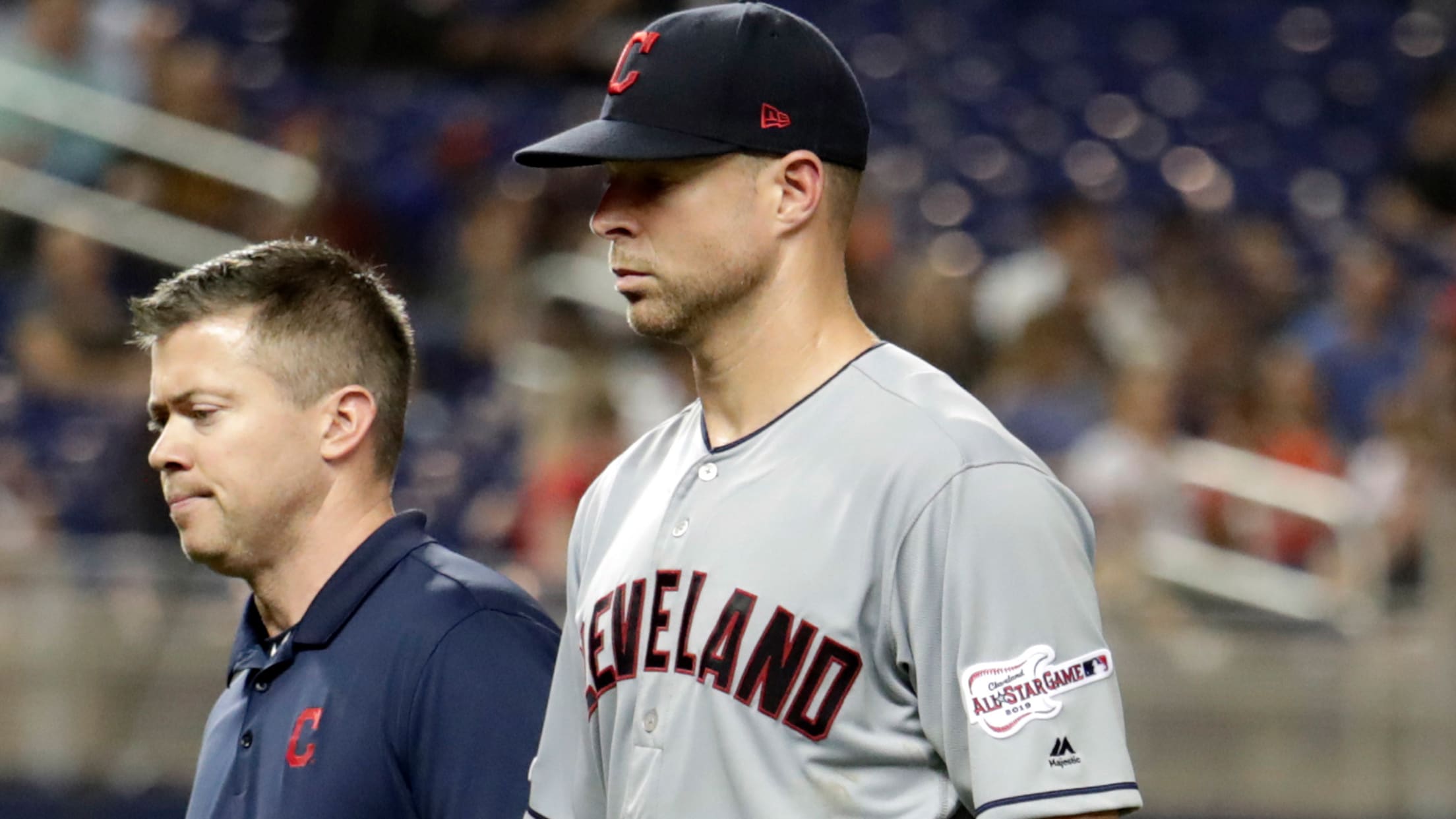 NEW YORK -- Just as Corey Kluber was nearing his return to the Indians' rotation, the 33-year-old hurler has been sidelined once again. Kluber left Sunday's rehab start for Triple-A Columbus with left abdominal tightness after tossing one inning, and he was sent back to Cleveland on Monday to be
15 players who will decide playoff berths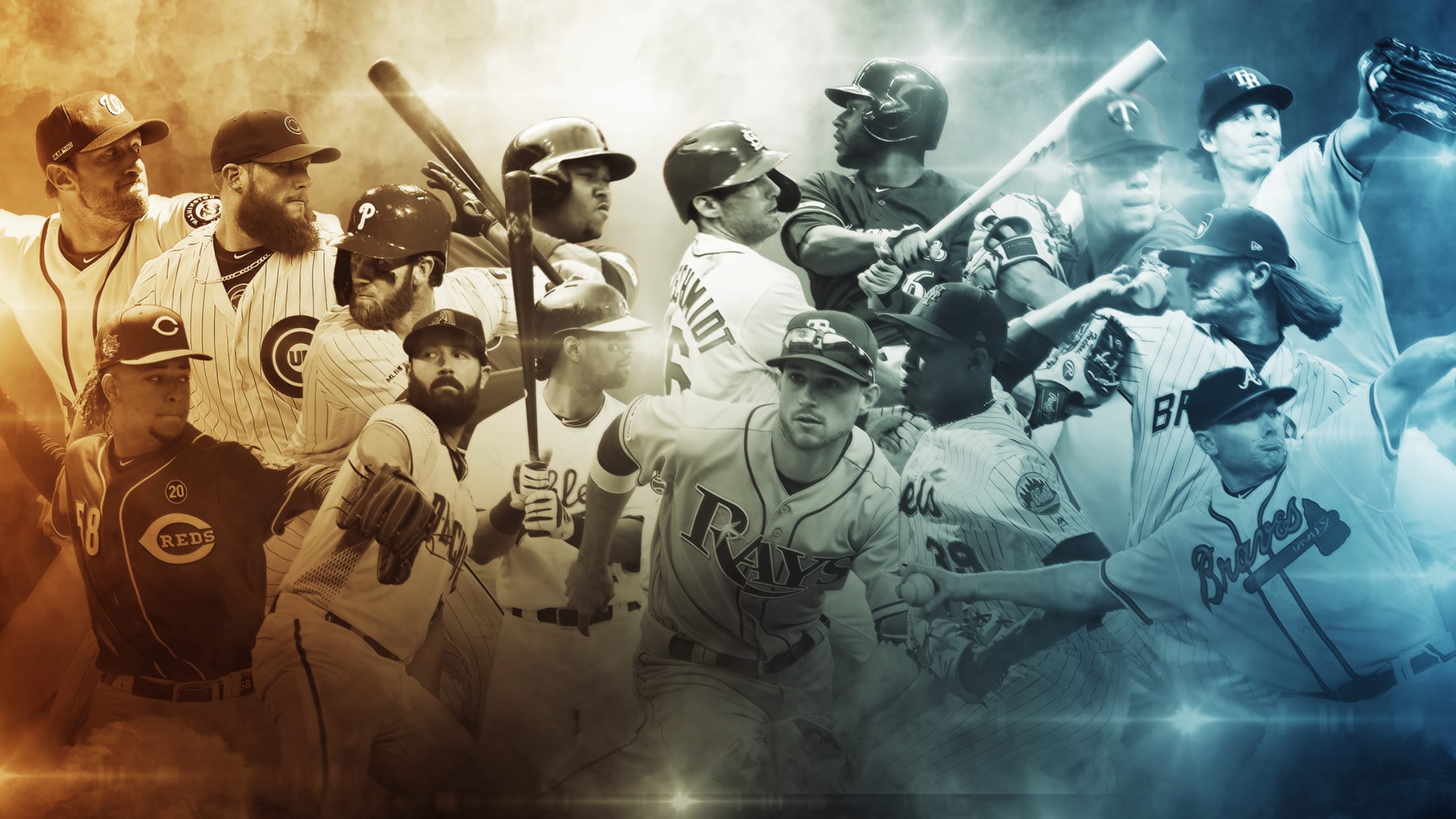 Reputations can be made -- and unmade -- over these next six weeks. Madison Bumgarner was at his dominating best -- 8-3, 2.29 ERA in 13 starts -- at the end of 2014 as the Giants captured the National League's second Wild Card berth, and then a World Series title,
Top 10 managers of the decade (so far)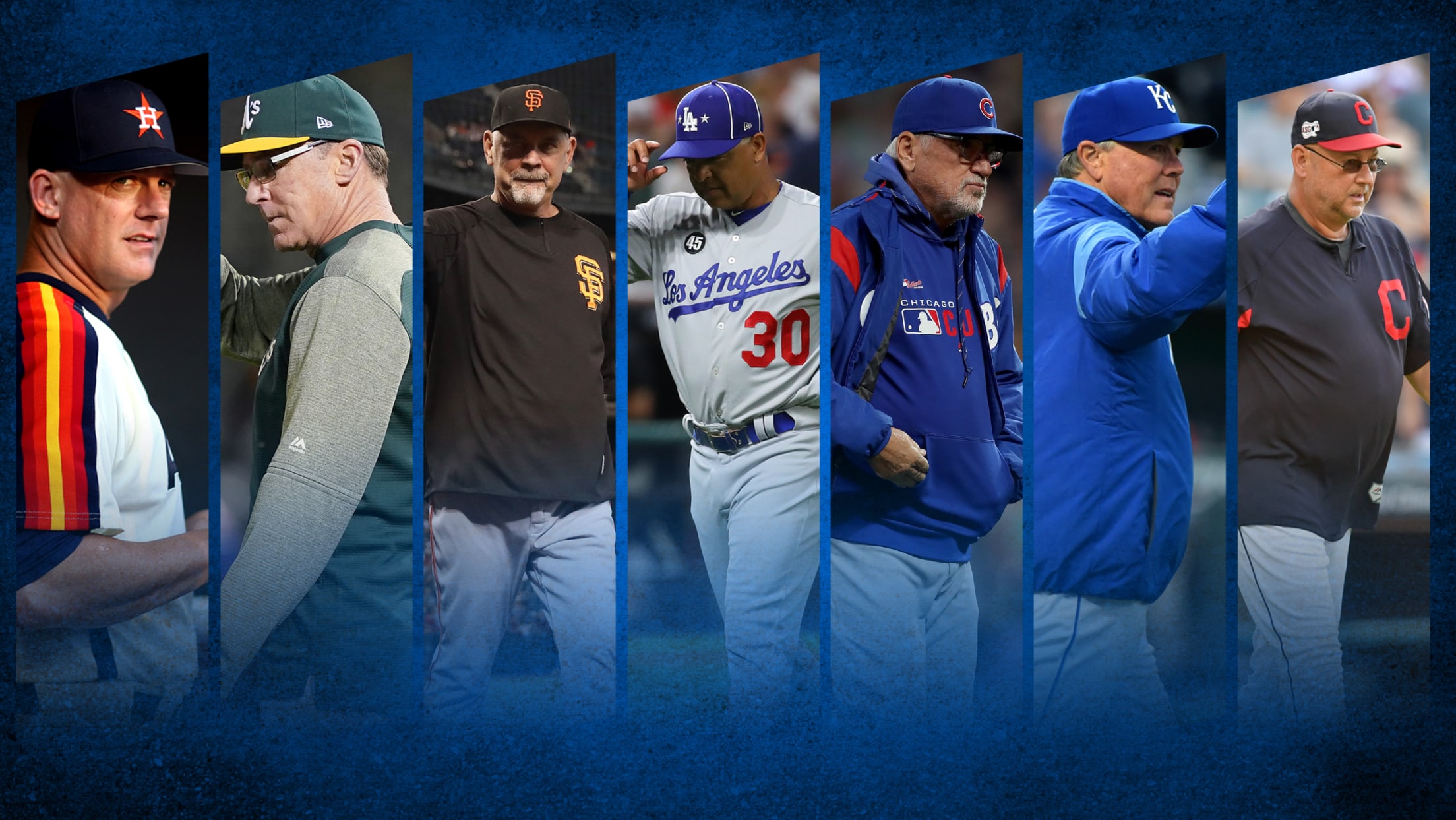 Will Leitch's series on the Data Decade, closing out this remarkable decade in the year of baseball, runs every other week. Today we look at the best managers of the decade.
Indians to open Spring Training vs. Reds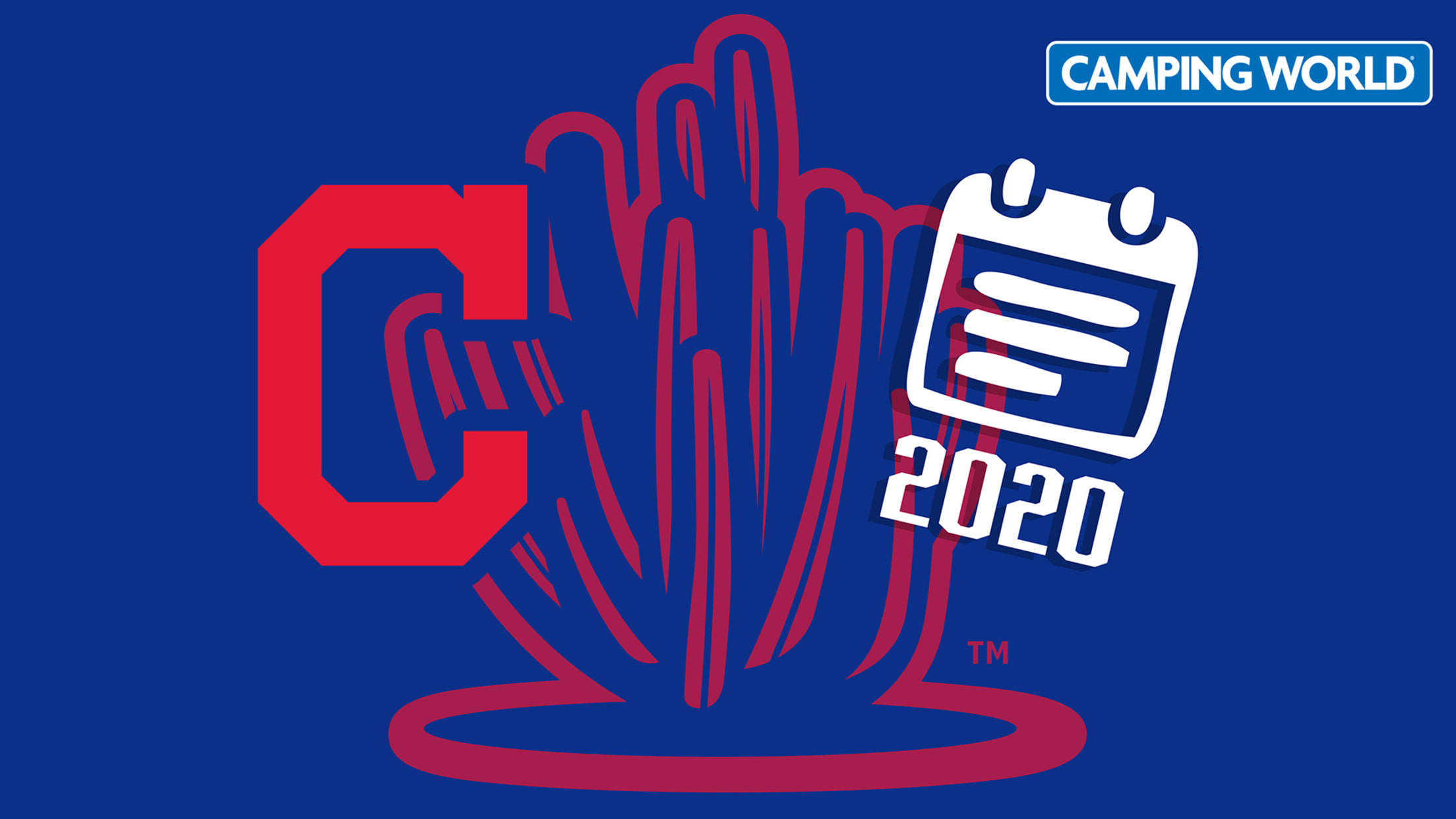 It's time to start preparing for the 2020 season. The Indians and Major League Baseball announced next year's Cactus League schedule on Monday. Grab your pens and put a big circle around Feb. 22 to mark the date of the Tribe's Spring Training opener against the Reds at Goodyear Ballpark.
How the Tribe found its next pair of aces
Bieber, Clevinger rank among MLB's best starters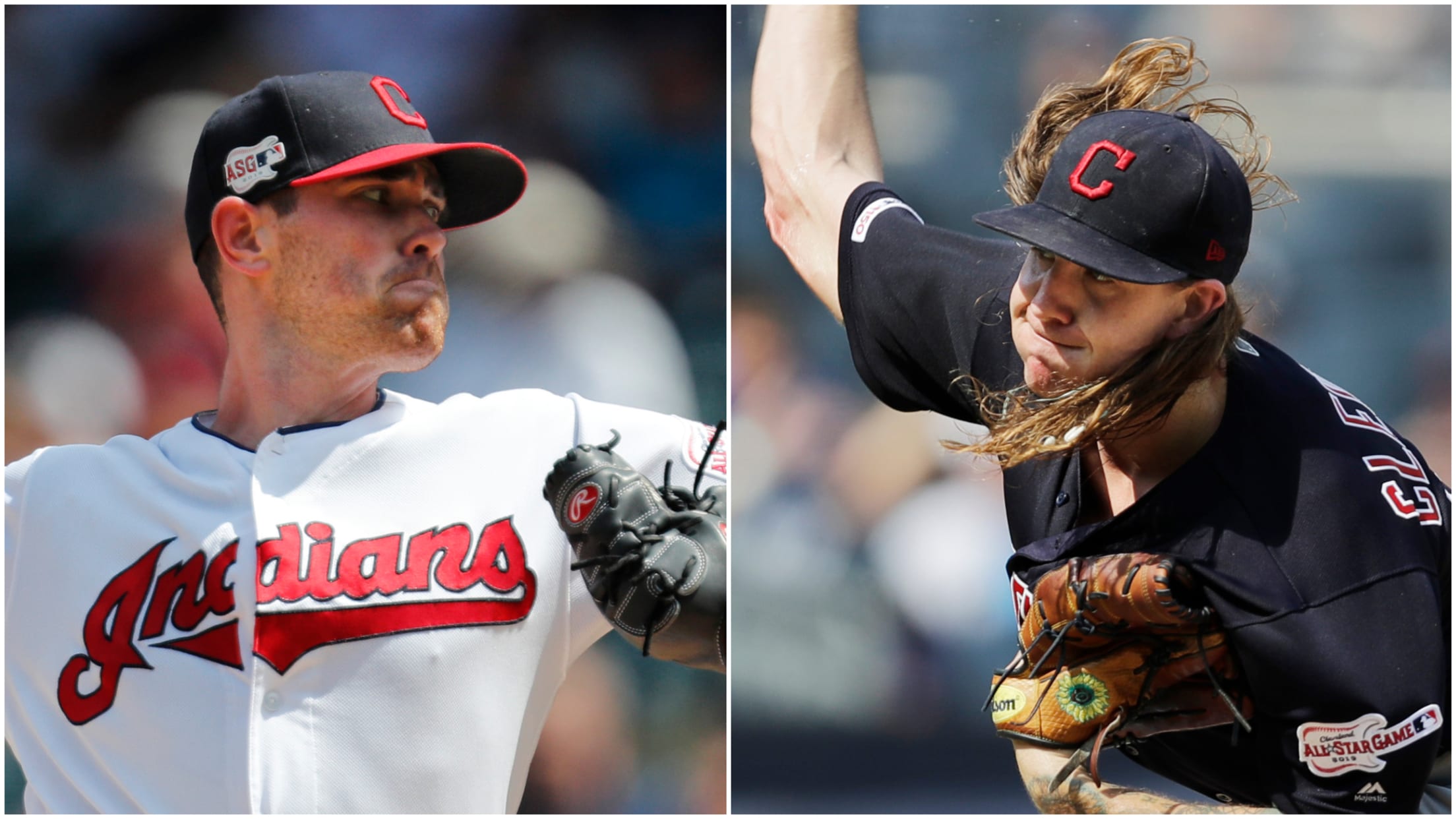 The Indians sat 11 games back of the Twins as recently as June 15. Corey Kluber, Trevor Bauer and Carlos Carrasco -- their top three starters when the season began -- haven't pitched in the same turn since the beginning of May. But the American League Central is back up
These 7 players have broken out in 2019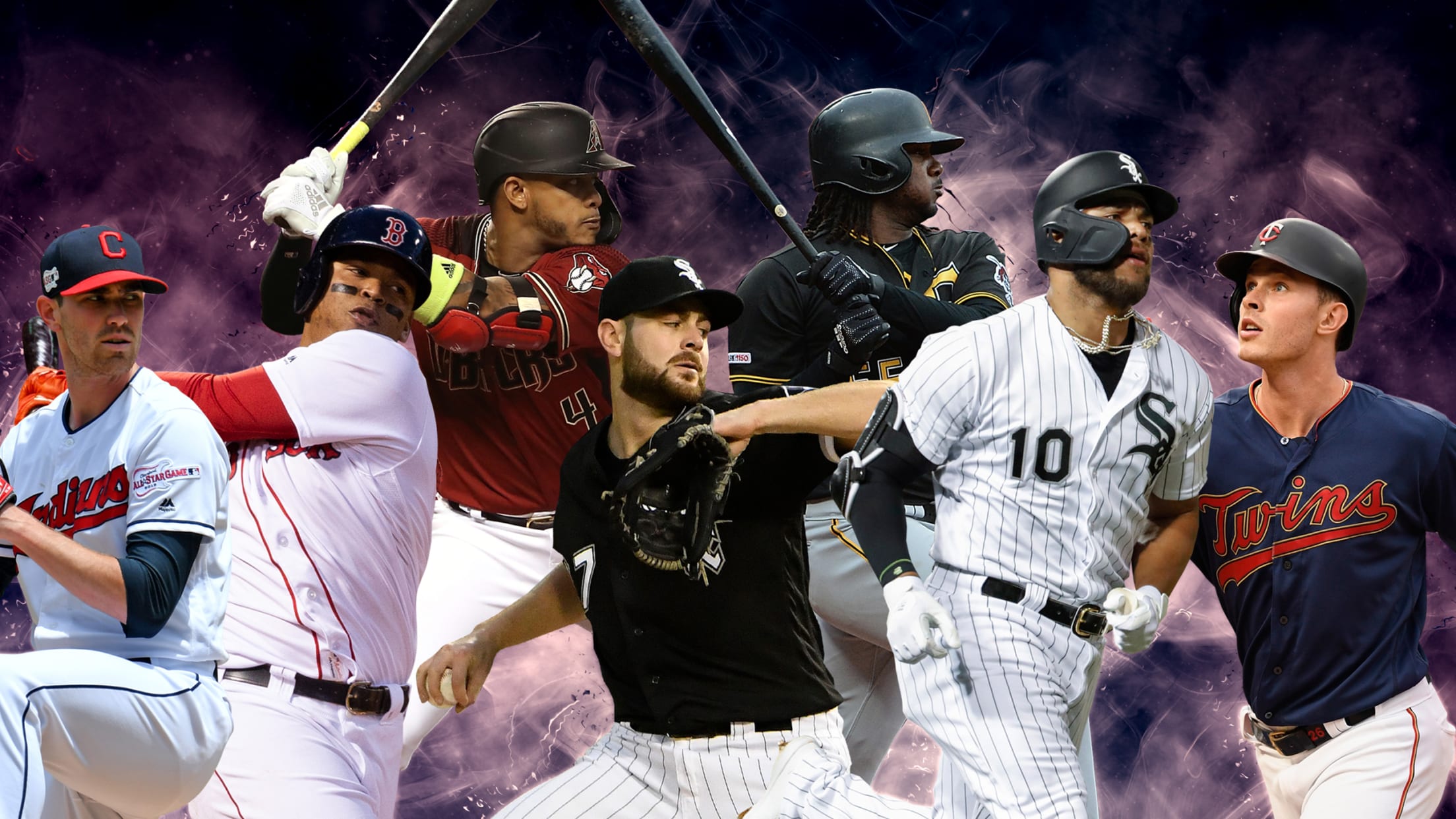 Some players arrive in the big leagues and perform at a star level immediately. There have been several of those lately. Think Ronald Acuña Jr., or Juan Soto, or Pete Alonso, in this golden age for young hitters. That can make it easy to forget that, well, sometimes it takes