Tribe's doubleheader doldrums spill into finale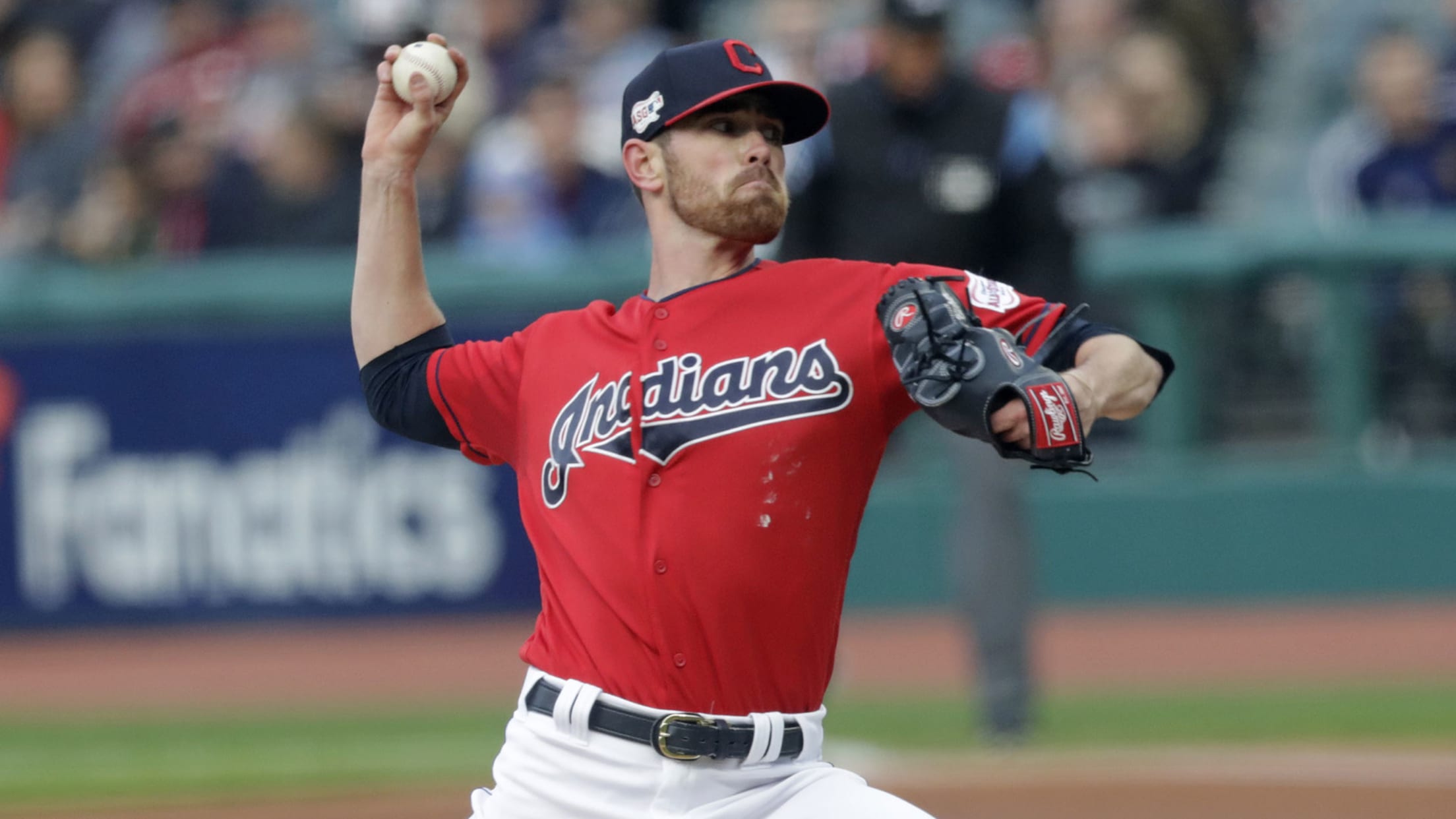 CLEVELAND -- After securing a victory in the first game of Saturday's doubleheader against the Braves, the Indians cruised through eight frames and were three outs away from back-to-back wins. But whatever it was that shifted the momentum in Atlanta's favor in the ninth Saturday, sparking the five-run comeback to
CLEVELAND -- After securing a victory in the first game of Saturday's doubleheader against the Braves, the Indians cruised through eight frames and were three outs away from back-to-back wins. But whatever it was that shifted the momentum in Atlanta's favor in the ninth Saturday, sparking the five-run comeback to defeat the Tribe, it carried right into Sunday afternoon.
Former Indians slugger Josh Donaldson set the tone for the Braves early, taking Shane Bieber deep twice in the first two innings, and the Indians were unable to keep up, dropping the series finale against Atlanta, 11-5, at Progressive Field.
"I thought [Donaldson] hit some pretty good pitches tonight," Bieber said. "We're going to have to go back and look at it and look at some sequences, but he was pretty locked in. I thought I could execute a little bit better, but all and all, I thought he hit some pretty good pitches."
Bieber had been dominant through his first three starts, allowing three runs on nine hits (1.42 ERA) through 19 innings. But the 23-year-old experienced his first rough outing of the season Sunday, giving up seven runs (five earned) on five hits with one walk, one hit batter and three strikeouts through just 2 1/3 frames.
"I didn't think Biebs located nearly like he has been," Indians manager Terry Francona said. "The two pitches that Donaldson hit were probably both balls. One was a breaking ball that was down and away, and the other one was about head-high. But Beibs, when Biebs is good, like normal, he's following the glove. When he misses, he doesn't miss by much. He was just scattering balls tonight."
Although he's been reliable for Cleveland this year, the right-hander's career struggles at home continued. In 11 career appearances (10 starts) at home, Bieber is 4-6 with a 6.12 ERA. But on the road, his record is 9-0 with a 3.12 ERA in 14 appearances (13 starts).
"I felt like I never really got into a rhythm that I wanted to get into, and if anything, I fell on my heels a little bit and never took their momentum away and build momentum of my own," Bieber said. "Obviously you're going to have some of these outings, but the frustration for me comes from just knowing that we needed the innings, having a doubleheader yesterday and the bullpen gets used in two games in one day, and got used pretty good today, so I wasn't able to come through in that aspect.
The Indians offense was shut down by Braves pitching for 13 consecutive innings, beginning in the third frame Saturday night. It wasn't until the seventh on Sunday that the Tribe put its first run on the board on Francisco Lindor's first home run of the season (99th of his career) off Atlanta starter Max Fried, who allowed two runs on seven hits in 6 1/3 innings to improve to 3-0 with a 1.38 ERA.
"[Fried] might look young, but -- mid-90s fastball, slow breaking ball that kind of kept spinning," Francona said. "Kind of reminded me of [Blake] Snell in Tampa. I can see why they're so excited about him."
After playing a doubleheader on Saturday and seeing their starter exiting in the third on Sunday, the Indians spared their bullpen for at least one inning when catcher Kevin Plawecki took the mound in the ninth and worked a quick 1-2-3 inning on 13 pitches.
• Plawecki extends streak for ... Clevinger's glove?
Cody Anderson also ate up 2 2/3 frames, allowing two runs on four hits.
"That was good for him, too," Francona said of Anderson. "One, he goes back to back. But to get stretched out to 50 pitches, that helps also. ... The kid's coming off Tommy John and it's cold and I thought that was really encouraging. He's still not where he'll be, but I thought it was really encouraging."