Offseason checklist: Indians' needs and moves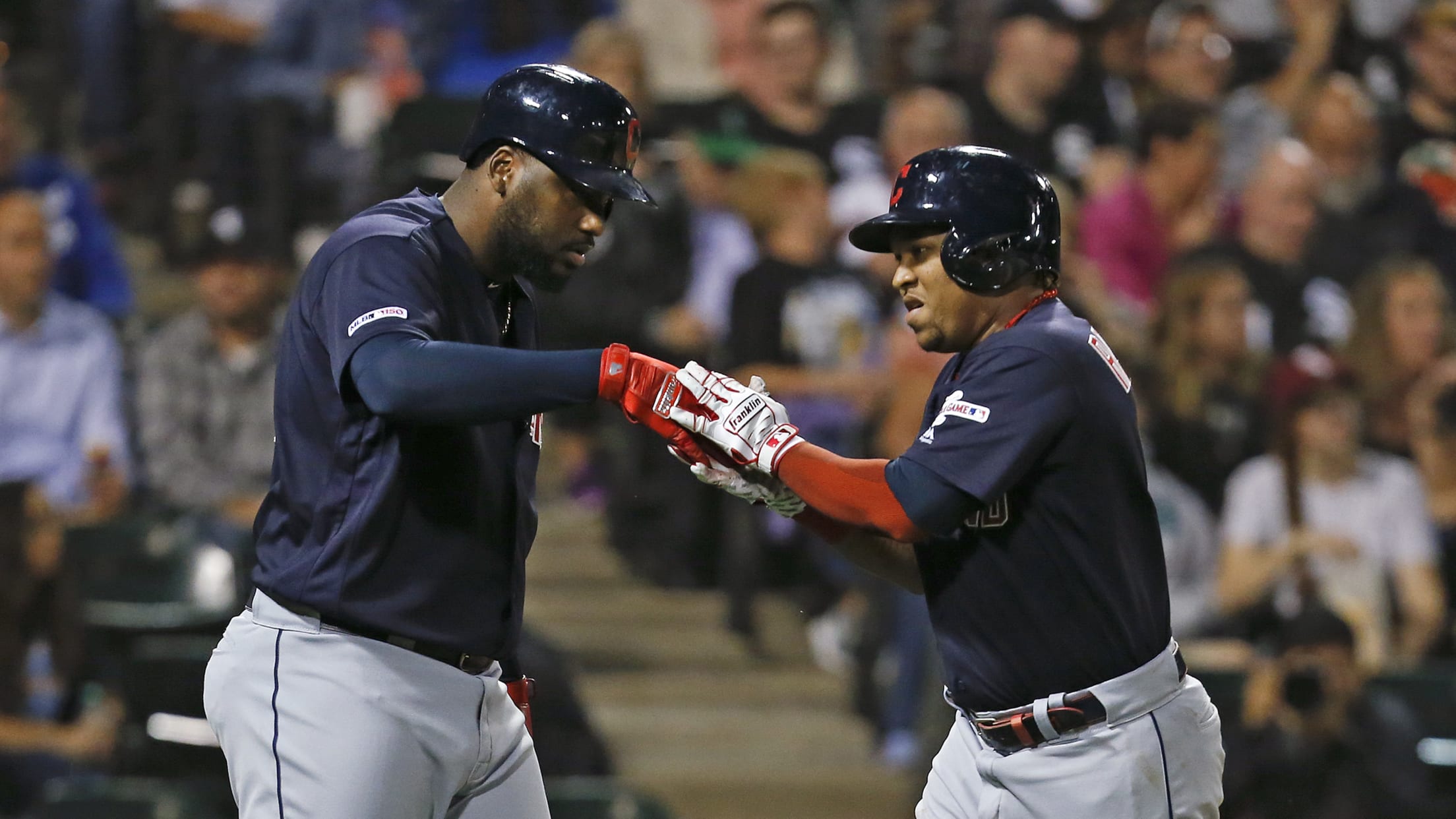 CLEVELAND -- The Indians posted a better record in an injury-plagued 2019 than they did to win the American League Central in '18, but they still came up just short of securing an AL Wild Card spot in the last week of the season. • Indians' FAQ for the offseason
CLEVELAND -- The Indians posted a better record in an injury-plagued 2019 than they did to win the American League Central in '18, but they still came up just short of securing an AL Wild Card spot in the last week of the season.
• Indians' FAQ for the offseason
So what can the Tribe do to get back on top of its division after losing for the first time in four years? What are the Indians' biggest needs entering 2020, and what moves have they made to address them? MLB.com is keeping track here. As the offseason continues, be sure to check back for updates.
Biggest needs
Second or third baseman
This is priority No. 1. The Indians will not exercise second baseman Jason Kipnis' option for the 2020 season, so they need to find a replacement. José Ramírez is a top candidate to make the move across the diamond, but if he leaves third, they need to explore other options to take over the hot corner. Free agency or a trade seems most likely to fill this need; however, the team has gotten a glimpse of Yu Chang who could fill either role if necessary and the Indians have not been shy in expressing how impressed they've been with utility guy Mike Freeman. Eventually, Nolan Jones, the club's top prospect, could take over the everyday third-base job.
Left or right fielder
With Yasiel Puig now on the free-agent market, it wouldn't be the worst thing to bring in another outfielder. The Indians are hoping that Franmil Reyes, who they acquired in the Trevor Bauer trade at the end of July, can transition into a decent right fielder after spending the majority of his time with the Tribe as a designated hitter. But if the 6-foot-5, 275-pound 24-year-old doesn't prove he can be swift when it comes to his defense, Cleveland is left with Jordan Luplow, Greg Allen and Jake Bauers to take over the corners until Tyler Naquin recovers from ACL surgery. Another in-house option could be bringing up outfielder Daniel Johnson, who split 2019 between Double-A Akron and Triple-A Columbus.
Reliever
This is not as urgent as the first two needs. The Indians are returning the bulk of their bullpen from last year, including Brad Hand, Nick Wittgren, Adam Cimber, Nick Goody and Oliver Pérez. The reason it's still listed as a "need" is because it wouldn't be too surprising if the Tribe re-signs free agent Tyler Clippard, who Indians manager Terry Francona raved about all season long. Assuming prospect James Karinchak has a healthy offseason and spring, he could be the missing piece that Cleveland would be looking for.
Moves made
Oct. 31: Indians pick up Corey Kluber's option; decline the options of Jason Kipnis and Dan Otero
As expected, the Tribe officially picked up two-time American League Cy Young Award winner Corey Kluber's $17.5 million option. At the conclusion of the regular season, Indians president of baseball operations Chris Antonetti told reporters that the team would be making these moves after the World Series. Kluber's 2019 season was cut short due to a fractured right forearm on May 1 and an oblique strain during a rehab start in August. Whether the club expects to flip his contract or hold on to him for the year remains to be seen.
Like Kluber, Kipnis' final season with the Tribe ended abruptly with a fractured hamate bone in September. While both the club and the second baseman have noted they'd be open to talking about a smaller contract, it seems likely that Cleveland will explore new options. As Kipnis' nine-year career with the Indians comes to an end, reliever Dan Otero also wraps up his time in Cleveland after four seasons.