5 Tribe storylines to watch entering camp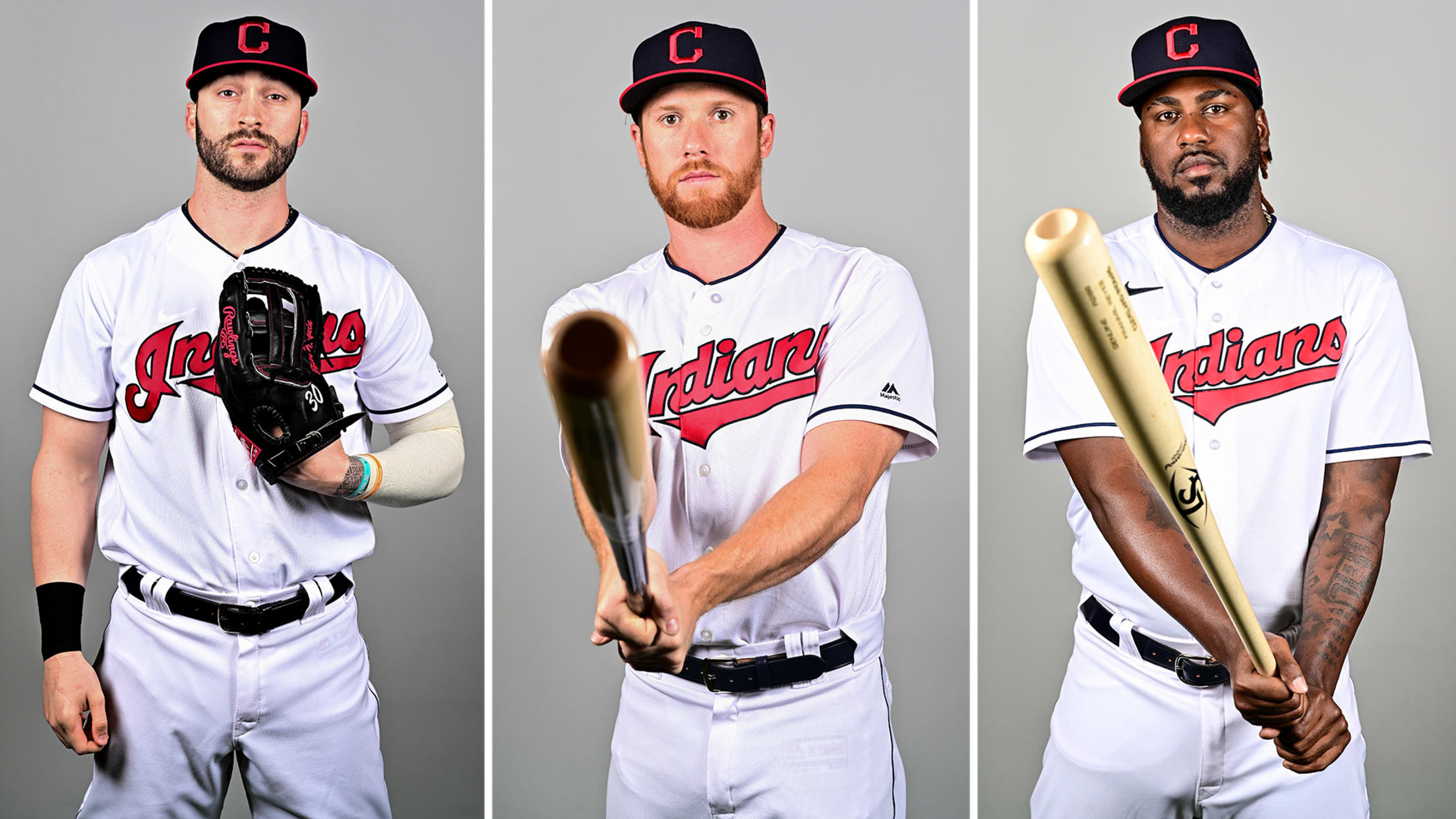 CLEVELAND -- Shane Bieber was nearly untouchable in his exhibition outings during Spring Training. Franmil Reyes put on his own version of the Home Run Derby every time he took the field for batting practice. James Karinchak started to show improvement with his fastball control. But then, baseball had to
CLEVELAND -- Shane Bieber was nearly untouchable in his exhibition outings during Spring Training. Franmil Reyes put on his own version of the Home Run Derby every time he took the field for batting practice. James Karinchak started to show improvement with his fastball control. But then, baseball had to be put on hold.
After nearly a four-month hiatus due to the coronavirus pandemic, fans no longer have to wonder if baseball will attempt to play in 2020. With the announcement of a 60-game season by Major League Baseball on June 23, fans' questions have now shifted back to focusing on their favorite teams.
Will this spring's top performers be able to pick up where they left off? What other questions do the Indians have to answer during the three weeks of summer camp? Let's take a look:
• Indians FAQ: Details on the upcoming season
1. Who will start in the outfield?
Ten outfielders on a 40-man roster is a lot to handle. The one guarantee is that Oscar Mercado will lock up one of the three spots (most likely center field). From there, a lot will likely depend on Tyler Naquin. Before he tore his right ACL against Tampa Bay last year, he was having his best (and healthiest) season since his rookie year in 2016. Now that he's been cleared to resume all baseball activities for summer camp, Naquin could earn the starting right-field job if he's able to pick up where he left off. But Jordan Luplow will probably be his toughest competition for the job, as Luplow tries to prove he can do more than mash left-handed pitching. The two could also platoon in right field.
Reyes and Domingo Santana will likely battle for who starts in left and who will be the designated hitter. Reyes could be the early favorite to see time in the outfield, but that will be determined over the next three weeks.
Delino DeShields would then back up Mercado in center or in the corners, if necessary. The club will still have options in Jake Bauers, Greg Allen, Bradley Zimmer and Daniel Johnson to add as depth pieces to the 30-man roster.
• FAQ: All you need to know about the 2020 season
2. Who's in the rotation?
Now that Mike Clevinger (partial right meniscus tear) and Carlos Carrasco (right elbow inflammation) are entering camp back at full strength, the two will slide back into the rotation. Pair them with Bieber and the Tribe has a clear-cut top three of its starting five. From there, it may get a little more tricky.
Cleveland has righties Adam Plutko, Zach Plesac and Aaron Civale. All three are candidates to earn the final two spots. However, because teams only have three weeks to prepare for the season, the Tribe has options in utilizing a six-man rotation to help its pitchers bounce back in the first week or two of the season, or the club could decide to have the extra starter work out of the bullpen as a long reliever.
For now, the best guess is that Plutko will at least start in the rotation, leaving Plesac and Civale to battle for the fifth spot. Whoever doesn't earn the job could be the one to move to the 'pen or become a sixth starter. The Indians are also bringing Logan Allen, Jefry Rodriguez and Scott Moss to their camp at Progressive Field, all of whom will also compete to bring some extra starting depth to the 30-man. But without exhibition games until the end of camp, the Tribe will be left to make a decision based on intrasquad matchups.
"Some guys that are competing to make the team, it may not be entirely fair," manager Terry Francona said. "We can't wait until we play an exhibition game and if somebody hits a home run, he makes the team or if he strikes out, he doesn't. There's going to have to be an element that we look and see how guys look, go on their track records, see how they fit. And we also can carry 30 in the beginning, so that will help. It's going to be a little difficult."
3. What does this mean for Francisco Lindor?
There's been no secret that Lindor has drawn a lot of interest from teams around the league. It's also been pretty clear that the Indians have not been able to find a way to extend their All-Star shortstop's contract up to this point. Lindor is set to hit free agency at the end of the 2021 season, which led many to believe that he could've been on the trading block at this year's Trade Deadline. But now that the Indians will only play 30-35 games before they reach the new Deadline on Aug. 31, it might not be as simple to decide whether to move him.
Had the club been in the thick of a postseason race on July 31 -- the original Trade Deadline -- it could have held on to Lindor to try to make a run at a World Series with its All-Star leading the way. If the Indians' position in the standings was more questionable, they could have made a move like they did last year, trading Trevor Bauer in a three-team deal that gave them Reyes, Yasiel Puig, Logan Allen and Scott Moss.
With approximately 30 games to evaluate where they rank, it may be challenging to know if trading Lindor would be the right move. At this point, it's also difficult to project whether clubs would give up as much talent as they may have in a normal year to have Lindor try to help their team in just 25 or 30 regular-season games before playoffs. The Indians have proven that they will not give up Lindor for less than they think he's worth. Maybe that type of a package will be harder to put together given the circumstances.
4. How much of an impact does losing Emmanuel Clase make?
Clase's 80-game suspension for performance-enhancing drug use was a tough blow to a bullpen that was desperately in need of some velocity. Though the season is only 60 games, Clase's suspension is not expected to carry over to 2021, but he will now miss the entirety of '20, leaving more pressure on Karinchak to fill the hard-throwing role the two of them were expected to execute.
Clase's suspension could open an opportunity for another younger prospect like Cam Hill, who really impressed his coaching staff during Spring Training. Brad Hand, Nick Wittgren, Adam Cimber, Oliver Pérez and Karinchak are the locks for the 'pen, with James Hoyt, Phil Maton, Hunter Wood, Rodriguez, Anthony Gose and Hill as options to fill the final vacancies.
5. Who's the utility man?
Mike Freeman -- a non-roster invitee -- and Christian Arroyo were in a tight battle during Spring Training to make the Opening Day roster. Now, with a 30-man roster for the first two weeks of the season, there's more room for both of them to earn a spot. However, the team still has Yu Chang as an option to fill the role, and the race between all of them could get even tighter as the rosters trim down to 26 slots four weeks into the season. The Indians prefer Arroyo at second and third, while they look at Freeman as an option at all four infield spots and a backup outfielder.