10 Braves to watch in Spring Training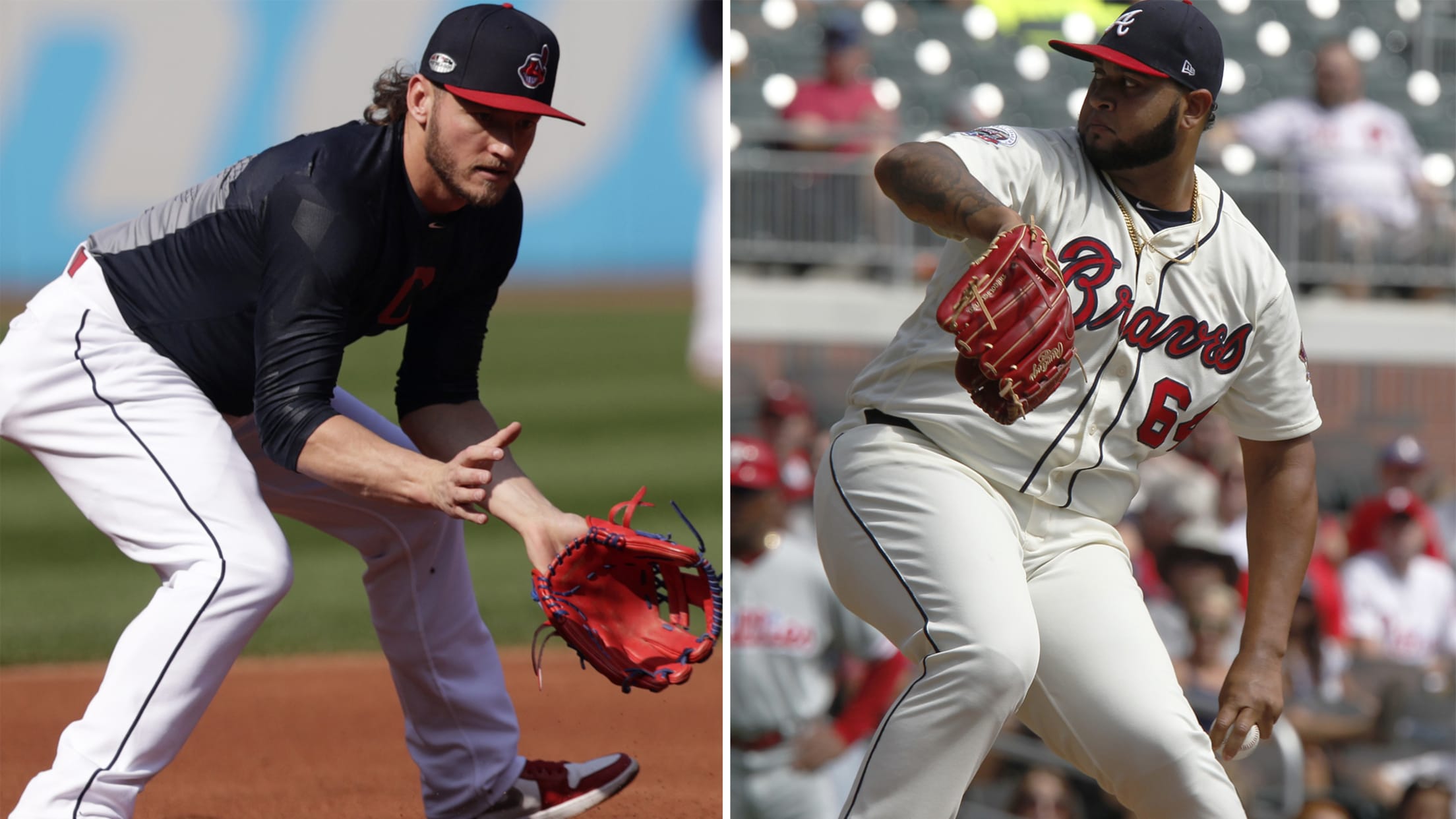 ATLANTA -- Back in the days when the manager's office couch served as a pre-workout hangout for media members during Spring Training, Hall of Fame manager Bobby Cox loved to talk about Kevin Gryboski, Jonny Venters and other obscure diamonds in the rough who would eventually become key members of
ATLANTA -- Back in the days when the manager's office couch served as a pre-workout hangout for media members during Spring Training, Hall of Fame manager Bobby Cox loved to talk about Kevin Gryboski, Jonny Venters and other obscure diamonds in the rough who would eventually become key members of Atlanta's roster.
When the Braves officially open Spring Training with the arrival of pitchers and catchers on Friday, Josh Donaldson will draw focus as the key newcomer and Brian McCann will be showered with attention as he returns to where his pro career began. But somewhere amid the hoopla about prospects, position battles, injuries and defending a division title will be talk about how Ryan LaMarre or another non-roster invitee has positioned himself to be part of the 2019 plan.:: Spring Training coverage presented by Camping World ::
Here is a look at 10 Braves players sure to draw attention during this year's Spring Training.
Josh Donaldson
Before a left calf strain limited him to 52 games last year, Donaldson was positioned to gain a lucrative long-term deal. The former American League MVP Award winner instead quickly settled for the one-year, $23 million deal that allows him to play close to his Alabama home and for the team he fervently followed during his childhood. The 33-year-old third baseman produced MLB's second-best bWAR (Baseball-Reference's Wins Above Replacement model) from 2013-17, behind only Mike Trout.
Luiz Gohara
The big left-hander is at least 30 pounds lighter than he was at this time last year, when he reported to Spring Training and revealed shortly after that his father died and his mother was stricken with a serious heart ailment. Gohara's limited winter activity led to a pair of Spring Training injuries and what became a forgettable season. The 22-year-old southpaw still has the tremendous promise he displayed while making five starts for Atlanta near the end of 2017. He could prove to be an asset in the rotation or bullpen at some point this season.
Arodys Vizcaíno
Spring Training doesn't provide a chance to simulate whether Vizcaino's troublesome right shoulder is strong and healthy enough to endure the rigors of a reliever's regular-season workload. But the Braves will be watching the closer candidate to get a feel for whether they can depend on the veteran reliever, who missed most of last season's final three months. A.J. Minter can handle the closing duties, but losing Vizcaino would erase one of the few experienced assets within Atlanta's bullpen.
Mike Soroka
With his ceiling as a No. 2 starter and his floor as a No. 4 starter, this Canadian right-hander stood as one of the safest bets among the Braves' pitching prospects entering last season. But after making just five MLB starts and being sidelined for the final three months, Soroka must now prove he is indeed capable of showing his earlier promise. Atlanta will likely be cautious with him during the early part of camp, but if healthy, the Braves' top prospect should become an integral part of this year's rotation.
Adam Duvall
The veteran outfielder has been lauded for his defense and the power potential that led to consecutive 30-homer seasons in 2016 and '17. But after being acquired from the Reds before last year's Deadline, he slumped and was not placed on the postseason roster. There is some concern about placing him in a bench role again, but given the lack of MLB-ready depth, Atlanta needs Duvall to show signs of life over the next six weeks. If he struggles in camp, the Braves may have to look at LaMarre, whose MLB success came largely in a 33-game stint with the White Sox last year.
• Predicting the Braves' Opening Day roster
Johan Camargo
Donaldson's arrival has pushed Camargo toward a super-utility role and the challenge of having to learn how to be an outfielder during Spring Training. Camargo's capable bat should still provide value as he is expected to get regular starts in the infield. But to maximize his value, he'll prepare to team with Duvall and Charlie Culberson to create a level of backup outfield depth that didn't exist last year, when Nick Markakis and Ender Inciarte were two of the game's six outfielders to make more than 150 defensive starts.
Dansby Swanson
The shortstop's defense improved significantly last year, and he was showing signs of offensive improvement before his left wrist was injured during a frigid April 14 game at Wrigley Field. Swanson was shut down during the regular season's final week, and he underwent surgery to remove damaged cartilage in November. The Braves will take a cautious approach during the early portion of the Grapefruit League season, but Swanson is expected to be ready to make his third consecutive Opening Day start for Atlanta.
Alex Jackson
Jackson's light-tower power will likely once again draw attention during batting practice, and evaluators believe he has made enough strides defensively to be considered an option at the Major League level. But the sixth overall pick in the 2014 Draft drew concern as he struck out 120 times while combining to produce a .647 OPS over 377 plate appearances for Double-A Mississippi and Triple-A Gwinnett last year. Signs of progress will provide some comfort for the Braves, who count Raffy Lopez as the only other insurance option behind their catching duo of McCann and Tyler Flowers.
Patrick Weigel
Manager Brian Snitker has already said he's excited to see Weigel, who impressed during Spring Training in 2017 and then underwent Tommy John surgery a few months later. Weigel now stands as just one of the many talented pitching prospects within the system, and he likely needs a few more months of development at the Minor League level. But if he proves to be healthy and capable of impressing like he did two years ago, he could once again become a valuable asset.
Jacob Webb
The odds are stacked against Webb to open the season at the Major League level. But he has the potential to create a buzz if he extends the success he had late last year, when he posted a 0.96 ERA over his final 18 2/3 innings for Gwinnett.
Mark Bowman has covered the Braves for MLB.com since 2001.