10 burning questions before Opening Day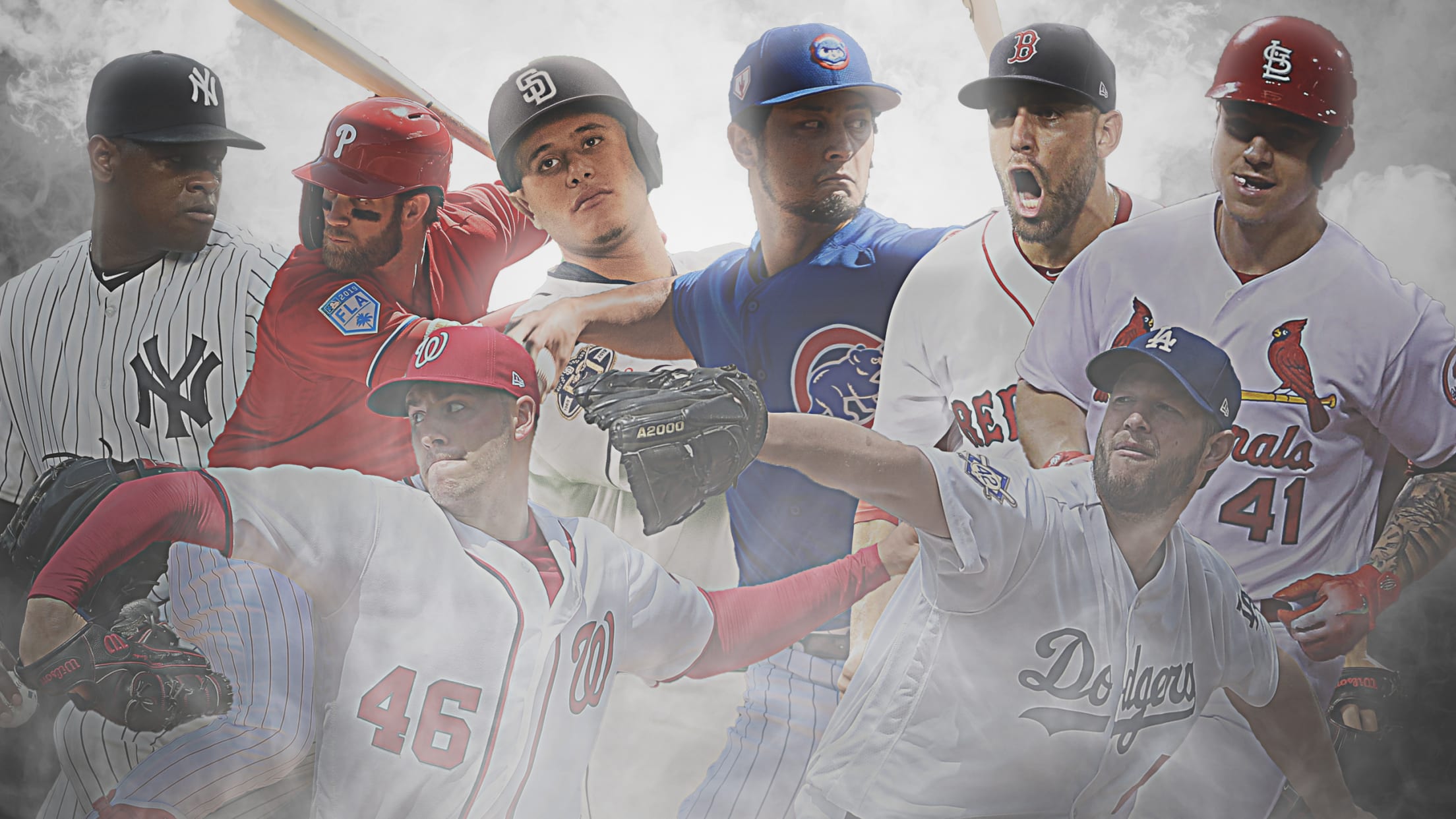 Opening Day is just around the corner, and the tone of Spring Training changes this week, and not in a small way. Veterans are restless, ready for the real thing. General managers are nervous about injuries already testing their team's depth. And virtually every team is confronting a difficult roster
Opening Day is just around the corner, and the tone of Spring Training changes this week, and not in a small way. Veterans are restless, ready for the real thing. General managers are nervous about injuries already testing their team's depth.
And virtually every team is confronting a difficult roster decision or two, and perhaps still sorting through free-agent options. With all of that in mind, here are 10 burning questions to consider with Opening Day (the one where all 30 teams play) a mere 10 days away:
1) Is Gio Gonzalez enough to get the Yankees through their pitching issues?
If Yankees general manager Brian Cashman believes his team can cover the loss of Luis Severino and CC Sabathia for at least awhile with the signing of Gonzalez (he was said to be close to a Minor League deal on Monday night), then things must not be as worrisome as they seem. Until Monday, there hadn't been a sense of urgency about any of this. Adding Gonzalez indicates Cashman is uncertain enough about his injured pitchers and his youngsters in a tight AL East race to make a move. Even if Domingo German and the others are as good as advertised, Gonzalez buys the Yankees some insurance.
2) Is the Red Sox's bullpen starting to take shape?
The more the Red Sox see of Matt Barnes, Ryan Brasier and Tyler Thornburg, the more the organization has confidence they're capable of locking down the final three innings of games. And then there's right-hander Durbin Feltman, who was pitching at TCU this time last season. He was the Red Sox's third-round Draft pick in 2018 and has shown overpowering stuff while flying through the Minors. If he has success at Double-A, he may be pitching at Fenway Park in the first half of the season.
3) Who is going to play first base for the Mets?
Dominic Smith and Pete Alonso have staged one of the great position battles in recent memory this spring, both fulfilling every bit of hope the Mets had for them. Smith seems the logical candidate to start Opening Day because a couple of weeks in the Minors would buy the Mets another year of control of Alonso, and because they are lined up to face almost exclusively right-handed starters the first couple of weeks, giving Smith the platoon advantage. But don't write that prediction in stone because the Mets are in win-now mode, and both these guys appear to be big league ready.
4) Do the Dodgers have enough pitching?
Clayton Kershaw will not start on Opening Day for the first time in nine years. Walker Buehler could get the assignment, but he hasn't even made his first Cactus League appearance yet. The Dodgers are so deep in pitching that they could start the season without their top two arms and still afford to put the red-hot Julio Urias in the bullpen. Manager Dave Roberts could begin the year with Rich Hill, Ross Stripling, Hyun-Jin Ryu and Kenta Maeda in the first four spots. Buehler figures to be ready very soon after the Dodgers took a go-slow approach, which would leave Urias and his power arm in the 'pen. Every indication is that Kershaw will be good to go very shortly, and the Dodgers will be off and running toward a seventh straight NL West title.
5) Is it possible the Nationals could lose Bryce Harper and still have the best team they've ever had?
How about we not connect those dots? To answer the question, though, yes, this is going to be the best Nationals team ever. They're a team without a weakness. Their rotation -- the one with Max Scherzer, Stephen Strasburg and Patrick Corbin at the top -- could be baseball's best. If top prospect Victor Robles is what the Nats think he is and if Adam Eaton and Ryan Zimmerman stay healthy, the offense will be terrific. Just to check other boxes, the Nationals have a very good defense, a solid bullpen and an optimistic clubhouse vibe.
6) Yes, but are the Nationals better than the Phillies (you know, the team that signed Bryce)?
The National League East is going to be brutal. The Braves, Mets and Nationals could all finish anywhere from first to fourth. As for the Phillies, they're a lot like the Nats in that they don't appear to have a weakness. Few teams in history have gained more offensive firepower in one offseason than this one, and did we mention that adding David Robertson to the bullpen is also a big deal?
7) Cubs management challenged manager Joe Maddon to take a more hands-on approach this spring. How has that worked out?
Let's not sugarcoat things. The Cubs declined to extend Maddon's contract, while also announcing that they wanted him to take a different approach this spring. That's pretty much the definition of putting a guy on notice. Lost amid this stuff is that the Cubs won 95 games last season despite Yu Darvish making eight starts, closer Brandon Morrow not pitching after the All-Star break and Kris Bryant missing 60 games. Some seasons, that kind of performance gets a guy Manager of the Year Award votes. But, yes, Maddon has taken a more hands-on approach this spring. More relevant is that Bryant and Darvish are healthy, which will make Maddon a better manager.
8) Has Tyler O'Neill played his way into a starting job in the Cardinals' outfield?
At the very, very least, O'Neill is going to open the season as the Cardinals' fourth outfielder, which is a testament to a spring in which he has done everything asked of him and then some. We're about to find out if competition brings out the best in people, because the three outfielders in front of O'Neill -- Marcell Ozuna, Dexter Fowler and Harrison Bader -- are going to be pushed for playing time.
9) Does Manny Machado's arrival mean the Padres will snap their streak of eight straight losing seasons, 12 without a postseason appearance?
The Padres are in that place the Royals, Cubs, Astros and Braves have been in recent seasons. That is, their farm system is so loaded that winning is inevitable, and while management has attempted to fast-track the process by adding Eric Hosmer and Machado the last two seasons, the finishing touch will depend on how quickly the young pitching arrives. If Joey Lucchesi, Eric Lauer, Chris Paddack and Cal Quantrill contribute in the first half of 2019 and if others emerge from baseball's best Minor League system, the Padres can turn a corner, and quickly.
10) Have the Astros positioned themselves for a significant addition before the Trade Deadline?
That's precisely what they have done. General manager Jeff Luhnow's only significant offseason addition was free-agent left fielder Michael Brantley. Luhnow kicked the tires on Nelson Cruz, Nathan Eovaldi and others as he evaluated his roster. Now he has both the money and the prospects to make a deal if, say, Madison Bumgarner or Chris Archer become available this summer. Luhnow had the luxury of knowing his team probably will win the American League West again and is looking for impact moves for the postseason. So as we look ahead to the Deadline and think of which teams will be the big movers, start with the Astros. And remember: There is only one Trade Deadline this year, and it is on July 31.