This season will be pivotal for these 15 players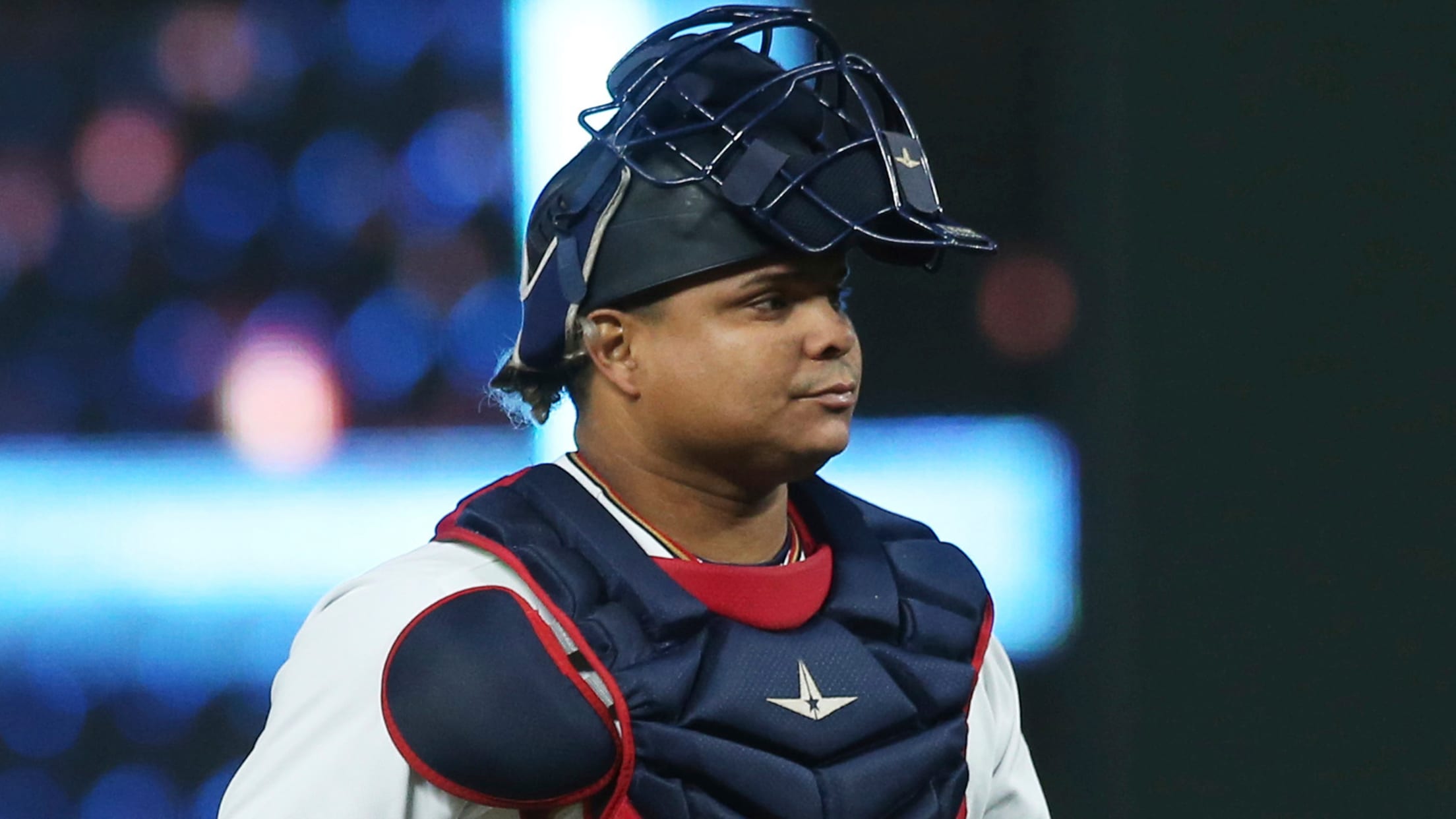 The 2019 Major League Baseball season is underway and, well … we don't really know anything yet. The season is just getting started. Everyone's just getting used to the rhythms of the game again. Just seeing players out on the field again will take a full weekend to get used
The 2019 Major League Baseball season is underway and, well … we don't really know anything yet. The season is just getting started. Everyone's just getting used to the rhythms of the game again. Just seeing players out on the field again will take a full weekend to get used to. It's a long haul.
Opening Day got me thinking, too, of players who are right on the cusp, players for whom 2019 will be their pivot point, the year they either blast off into superstardom or fade into averageness. (Which, you know, averageness is still pretty darned good.) Here's a look, one from each opening weekend matchup, at the 15 Players I Can't Wait to See What Happens With in 2019.
Willians Astudillo, C, Twins
La Tortuga remains forever the best.
La Tortuga continues to prove that "chubby people can run too." 😂 pic.twitter.com/Wau85RZp1C

— MLB GIFS (@MLBGIFs) March 24, 2019
He's obviously a joy to watch doing, well, anything, but never look past the most incredible thing about Astudillo: He never strikes out. Well, hardly ever. He struck out just three times in 97 plate appearances last year, and didn't strike out at all in 54 plate appearances this spring. It has been like that his entire Minor League career, as well. The downside is that he doesn't walk much, either, but isn't that what we want from baseball these days? More balls in play? Astudillo always puts the ball in play, which means he always gets to run, which means baseball is always more fun when Astudillo is playing.
Harrison Bader, CF, Cardinals
Bader exploded onto the scene after taking over from the traded Tommy Pham in center field last year, establishing himself as one of the best defensive players in the game. He also cuts a dashing figure, with his long hair, relentless speed and lax-bro attitude. I'll say that his jersey is the first one my mom has bought in years. But if Bader's going to become a true star, and at least hang onto that center-field job on a team desperate to win this year, he's going to need to hit. He put up a respectable .264/.334/.422 line last year, but he only put up a .317 OBP against right-handed pitchers. If he can just be a league-average hitter against righties, he's an All-Star. But if he regresses, even his otherworldly defense might not keep him in the lineup every day. He'll have an everyday spot in the lineup to figure out which it is. That Opening Day blast into the second deck was not the worst start.
Lewis Brinson, CF, Marlins
There's a general consensus that the Marlins didn't get enough back from all the trades they've made the last year or so, and that's not entirely fair: Sixto Sanchez, Sandy Alcantara and Jorge Guzman could form the backbone of a sneaky-good Marlins rotation in a couple of years. But there's no question that everyone has expected more from Brinson, the centerpiece of the Christian Yelich deal and a player with tons of a talent who just hasn't figured it out yet. He was dreadful in 2019, putting up a .199/.240/.338 line that's virtually unplayable. He is still only 24, though, and he was excellent this spring, bashing five homers, even if the walks were still low and the strikeouts were still high. They'll put him out in center field again this year and give him every chance to succeed. For the sake of Derek Jeter and the new regime, he'd better.
Miguel Cabrera, 1B, Tigers
Put aside how many years are still left on that contract, or what's going on with this team in the long term (if you can). Just remember that we get to watch Cabrera, obviously an inner-tier Hall of Famer, play every day. That clearly wasn't the case last year, when he only played 38 extremely hobbled games. Even in such a state, though, Cabrera got on base at a .395 clip. The question about Cabrera is whether he concentrates on keeping that lifetime batting average so high (.316, a still-stunning figure after 16 years) or he's willing to sell out a bit for power. If he does the latter, he's got a chance to reach 500 homers this year; he's 35 away.
Carlos Correa, SS, Astros
If you would have asked me three years ago who in 2019 would be the biggest star on the Astros, and maybe the biggest star in baseball, I would have said Correa. He seemed to have everything: power, speed, glove, high-wattage personality, a spot in the middle of one of the best lineups on a team with a proven history of helping players thrive. But injuries have messed everything up, and Correa has been passed, both on his own team and throughout the league. He is running out of time to become the superstar we all assumed he'd be. This is the year he probably needs to make his big leap forward … but the neck injury that's slowing the start to his season is not the ideal beginning.
Chris Davis, 1B, Orioles
All right, so I'm going to try not to be too negative here. But it will be difficult. Davis' -2.8 bWAR last year was the worst season by a hitter with more than 100 plate appearances since 1871. How does a player recover from that? Can a player recover from that? It will be fascinating to see if Davis can re-establish himself as any sort of contributor after such a nightmare season, and how much rope the new-look Orioles will give him. The fact that, on Opening Day, he struck out three times and then was pitch-hit for is maybe not the best sign.
Rafael Devers, 3B, Red Sox
Looking for places where a 108-win team that blasted through the postseason could possibly get better? How about with Devers, who, somehow, impossibly, is still only 22 years old. (He won't turn 23 until late October.) He'll be batting third for the Red Sox this year, which means he's going to have every opportunity to bash for a team that's primed to score a ton of runs again. That's all the Red Sox need, another budding offensive superstar. Well, they've got one.
Josh Donaldson, 3B, Braves
It has only been four years since Donaldson won an MVP award. It feels longer than that, doesn't it? Donaldson was a monster in 2015 and terrific again in 2016, but injuries have ravaged him the last two seasons; he only played in 166 games between the time Troy Tulowitzki made the last out for the Blue Jays against the Indians in the 2016 ALCS and the end of the 2018 season. But it is worth noting that in his rare appearances, he has still been a terrific hitter: He put up a 144 OPS+ in his 113 games in 2017 and a 119 in an obviously impaired 2018. He's 33 now, and two years removed from any sort of sustained playing time. But if he's healthy … can he be a legitimate MVP candidate again? And if he does have an MVP-level season, Donaldson will have one of the most fascinating free agencies in recent memory.
Billy Hamilton, CF, Royals
Hamilton can't steal first base, but hey, Vince Coleman couldn't either, and Coleman stole 326 bases in three years. (His first three years!) All Hamilton needs is consistent playing time and a team willing to constantly give him the green light, and with Kansas City, that's what he has. The Royals might have the three top basestealers in baseball this year, with Hamilton, Whit Merrifield and Adalberto Mondesi, but it's Hamilton we want to see the most unleashed. It is 1985 again! (Well, at least on the basepaths.)
Yasiel Puig, RF, Reds
Puig is already beloved by the Reds fan base, though, to be fair, it always starts out that way with Puig. Even with all the occasional headaches, there might not be any more purely enjoyable player to watch than Puig, and now he gets to do it with a new team, in a time zone where everyone can watch him every night, in a contract year. The Reds could be contenders this year, and every path to relevance goes through Puig. The general consensus on Puig the last couple of years was that he needed a new start. He could get no newer start than in Cincinnati.
Kyle Schwarber, LF, Cubs
Kris Bryant and Anthony Rizzo are the ones who got to hang out with Eddie Vedder and Bill Murray, but there may have been no more inspirational figure after the 2016 Cubs World Series title than Schwarber, who went down in the season's first week and returned just in time to hit .412 in the World Series. The Internet's favorite Large Adult Son looked certain to go down as a Cubs folk hero forever and seemed on the cusp of stardom, but since then, he's hit .211 and .238 and has limited range in the outfield. The power is still there, and he improved his walk rate in 2018, but with his defensive woes, he has only been a 1-WAR player the past two seasons. It still feels like he has a monster power year waiting to be unleashed, and the Cubs still believe in him unconditionally … but he is running out of time, and Cubs fans are running out of patience. Can he be the Schwambino again?
Corey Seager, SS, Dodgers
You've forgotten how great Seager is, haven't you? He missed almost all of last season, right when he was supposed to be taking off into the stratosphere, so it's easy to look past just the path he was on. This is the best shortstop in the National League and continues to look primed to be so for the next half decade. And his team is trying to reach the World Series for the third season in a row. The Dodgers may have some transition coming over the next few years. But Seager ... Seager is back, and he's going nowhere. He even got to be part of the Dodgers' Opening Day homer barrage.
Juan Soto, LF, Nationals
When a 19-year-old uber-talented wunderkind arrives in the Majors, he's supposed to awe us with unbridled raw skill, playing fantastic without necessarily understanding why. He should strike out a lot, hit monstrous home runs, screw up on the basepaths and never walk. But what was amazing about Soto is that he seemed to come into the game, at 19, with wise Old Player skills: a terrific batting eye, a calm, patient swing and the willingness to take what the pitchers gave him and avoid their attempts to trap him. That's not something you see in a lot of 29-year-olds, let alone 19-year-olds. Soto wasn't just unusual for a teenager; he was unusual for anyone. If he can build off of that in his sophomore season, if he can keep that patience and hold onto his skills, if he can somehow get better … we're looking at a transcendent player. But the league has a way of solving young hitters. The question is how quickly he will, or can, adjust. An improvement on his rookie year puts Soto on a track few players have ever traveled.
Fernando Tatis Jr., SS, Padres
The Padres deserve all the plaudits they've gotten for being aggressive and having Tatis on the Opening Day roster, and by doing so, they've allowed him to do so relatively quietly, with all the focus on new Padre Manny Machado. But this is still the highest-rated prospect the Padres have had in 20 years -- since Sean Burroughs? Andy Benes? -- and he's arriving right as optimism in San Diego is the highest it has been since Tony Gwynn was still playing. The real question: When does he get his first two grand slams in the same inning?
Mike Trout, CF, Angels
Trout is always going to be intriguing, but here's my question: When's he going to have his career year? In May of last season, ESPN's Sam Miller wrote that Trout was on pace for the best season in baseball history, but then he got hurt on a slide into third base and that was that. So if the year's ever going to happen, isn't 2019, when he's 27, in his prime and just signed the biggest contract in baseball history, the ideal time? He still has not topped his 2012 and 2016 season by bWAR, both 10.5. (Only five players have put up 10-plus bWAR seasons since 2012; three of them have been Trout.) Trout's signature has been sustained, consistent brilliance. But what if he has an outlier year in the over-performing direction, and just goes full-out nuts? If there's ever a year, it might be this one.