The Heroes of 1941
75 years ago, Teddy Ballgame, Joltin' Joe and the Second World War made for a season to remember
Ted Williams, the 23-year-old batting whiz, had spent the wee hours of the night walking the streets of Philadelphia, thinking. It was after dark on a chilly, late September day in 1941. The country was on the brink of war, and Williams was on the brink of one of the
Ted Williams, the 23-year-old batting whiz, had spent the wee hours of the night walking the streets of Philadelphia, thinking. It was after dark on a chilly, late September day in 1941. The country was on the brink of war, and Williams was on the brink of one of the toughest decisions of his life. Accompanied by a friend, he meandered for hours. They stopped twice for ice cream. They stopped twice for scotch. And, finally, Williams arrived at his decision: He would not accept his manager's offer to sit out the following day's doubleheader to protect his .3995 batting average. He would play. He would go for broke. He would hit .400 legitimately, or not at all.
Williams' plan to play the final day of the season made him nervous, because the scheduled pitchers for the Philadelphia A's were both September call-ups whom he had never faced. Other great hitters might have viewed the two rookies as easy prey, but Williams, a stickler for preparation, felt naked when facing unfamiliar pitchers. But in his final at-bat, he cracked a line-drive single to raise his average to .4009.
In his next at-bat, he hit a home run. Williams spent the afternoon knocking the ball all over Shibe Park, finishing the doubleheader 6 for 8 and upping his final batting average to .406.


For fans across America, Williams' achievement was the icing on top of what had been one of the most memorable baseball seasons of all time. It would also be the last season before baseball's stars went off to war and came back changed forever. "My god, what a year 1941 was," Bob Creamer wrote in his classic book Baseball in '41. It was "the last year of peace, a shaky, fraying, disintegrating peace, but nonetheless peace. It was also a year of utterly wonderful baseball."
The 1941 season had begun with much hand-wringing over whether the reigning American League MVP, Hank Greenberg, would be drafted into the military. World War II was raging in Europe. America had not yet joined the war, but it had instituted the first peacetime draft in U.S. history. Enrollment depended on the local draft boards, which had wide latitude in decision-making.
Larry MacPhail, the World War I hero and Brooklyn Dodgers president, pointed out that ballplayers who enlisted were sacrificing even more than most of their fellow soldiers. A lawyer or a farmer who was drafted could go back to being a lawyer or a farmer when he returned. Not necessarily so for baseball players, whose careers were usually over by age 35. "They're not like doctors or businessmen whose earning power increases with age," MacPhail said. "They have to get theirs while the getting is good."
Furthermore, MacPhail pointed out, "Athletes are in a tough spot. They're national heroes, and a hero can't ask to have his military training deferred."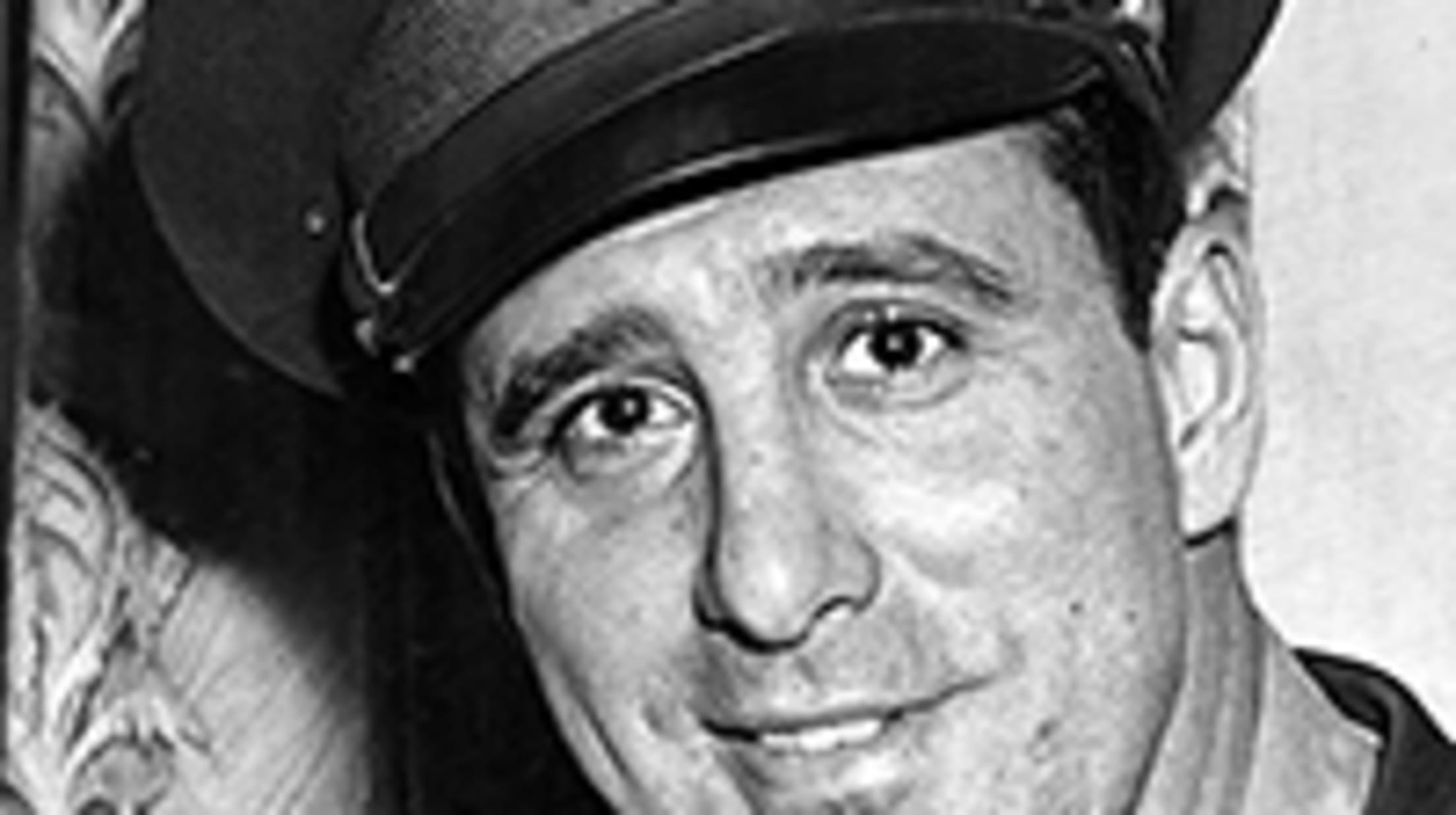 Greenberg's local draft board gave him a relatively low draft number -- 621 -- and newspapers speculated about whether he would receive a deferment and how much of the 1941 season he might miss. Finally, on May 7, the very day the Tigers raised their 1940 world championship banner at Briggs Stadium, Greenberg was called into Army service. Like most peacetime draftees, Greenberg thought he'd be back in action after a one-year military stint. Of course, Pearl Harbor changed all that. By the time he returned to baseball in 1945, three full seasons in the prime of his career had slipped away, along with any chance of reaching 500 home runs.
A week after Greenberg's departure, baseball's best young batsmen, 22-year-old Williams and 26-year-old Joe DiMaggio, both began impressive hitting streaks. Williams' reached 23 games before ending in a way that neatly illustrated the main problem with hitting streaks: They penalize those who are willing to take a walk. On June 8, Williams' streak ended as he went 0 for 2 with three free passes. That same day, the free-swinging DiMaggio extended his streak to 24 by hitting three home runs in a doubleheader against the St. Louis Browns.
Williams would end the 1941 season with 147 walks, a number only Babe Ruth had previously topped; DiMaggio would draw 76. His hitting streak continued into July.
Meanwhile, Germany was unleashing a constant barrage of aerial attacks on England, killing 40,000 people and destroying or damaging one million buildings, including Buckingham Palace, Westminster Abbey and several iconic churches designed by Christopher Wren. The United States was still officially neutral, but on May 27, President Roosevelt gave a landmark speech declaring a national state of emergency. The speech was broadcast to 85 million Americans, including 17,000 at the Polo Grounds, where the Giants-Braves game paused for 45 minutes as audio of the President's address was piped through the loudspeakers.
Baseball stopped that day for Franklin Roosevelt, but not days later for Lou Gehrig. The beloved Yankees captain died on June 2, barely two years after being diagnosed with the disease that now bears his name. Not only did games go on, but the only player allowed to leave for the funeral was his longtime roommate, Bill Dickey.
As June turned into July, Gehrig's ex-teammate DiMaggio was, remarkably, still collecting hits in game after game. On June 12, he knocked a game-winning homer in extra innings. On June 20 he went 4 for 5 to extend his streak to 33. DiMaggio's closest call came in game number 38. In the last inning, the hitless DiMaggio was due up fourth. Fortunately a New York runner reached base, and Tommy Henrich laid down a sacrifice bunt to avoid a game-ending double play and guarantee DiMaggio an at-bat. Joe took advantage, crushing a first-pitch fastball down the third-base line for a double.
During a June 29 doubleheader in Washington, DiMaggio tied and passed George Sisler's AL record streak of 41 games with a hit, but not without some drama. Police had to form a human barricade around the batting cage to keep fans away. Joe's lucky bat, the one he'd been using throughout the streak, was also stolen. DiMaggio borrowed a bat from Henrich and pulled a single over the shortstop's head.
Next up: the MLB record of 45 games, set by Wee Willie Keeler from the last game of 1896 through the 44th of 1897.
The fever pitch rose to a crescendo as the DiMaggio phenomenon transcended baseball. Life magazine commissioned an oil portrait of him. Bandleader Les Brown recorded a catchy swing hit entitled "Joltin' Joe DiMaggio." A giant billboard of the slugger towered over Times Square. The New York Post broke into his apartment and snooped around. Endorsement offers arrived by the dozens, and DiMaggio's pregnant wife even received her own. Umpires started apologizing every time they called a strike with him at the plate. When DiMaggio passed Keeler's mark with a first-inning homer on July 5, it was more of a relief than an accomplishment.
When the streak finally ended at 56 games, thanks to some fancy fielding by Cleveland third baseman Ken Keltner, DiMaggio was more than ready for it to be over. But the very next day he started another 16-game streak.
All the publicity surrounding DiMaggio obscured the simple fact that Williams was a better hitter. Even during the 56 games of DiMaggio's streak, Williams outhit him .412 to .408, with an OPS 43 points higher. By his own description, young Ted was still "a fresh kid" who did "a lot of yakking," but nobody loved the game more. A skinny San Diego native who grew up on the sandlot, Ted would wolf down a sack of French fries every day at lunchtime so he'd have the rest of the hour to play ball. By the time he reached the Majors, he could scarcely wrap his mind around the idea that he was being paid to play.
Entering the All-Star break, Williams was batting .405 with 16 home runs, and he proceeded to hit arguably the most memorable home run in the history of the Midsummer Classic. Trailing, 5-3, in the bottom of the ninth, the American League loaded the bases with one out. DiMaggio hit what seemed like a sure double-play grounder, but hustled to beat it out and give Williams a chance to hit. When the NL pitcher threw a hanging slider, Ted countered with what he called his "all-out home run swing," which proved to be aptly named. He crushed the ball off the facing of the third deck for a walk-off homer, then skipped and clapped his way around the bases like a giddy schoolboy. It was his first memorable moment on the national stage.
As phenomenal as Williams and DiMaggio were, a few other generational talents were also blossoming in 1941. Bob Feller, at the ripe old age of 22, was already the best pitcher in the game. In previous seasons, Feller had pitched a no-hitter, struck out 17 batters in a game as a 17-year-old, and beaten a Harley Davidson motorcycle in a speed test. He was so famous at such a young age that his high school graduation ceremony was broadcast on national radio.
Feller was powerful at 185 pounds, utilizing his thick thighs and strong legs to throw harder than any man alive. But what made him great was his wicked breaking pitch. "His curveball isn't human," Joe DiMaggio said. During Feller's memorable 1941 campaign, he won 25 games and struck out 260 batters (but also walked 194), leading the Majors in each category by a wide margin.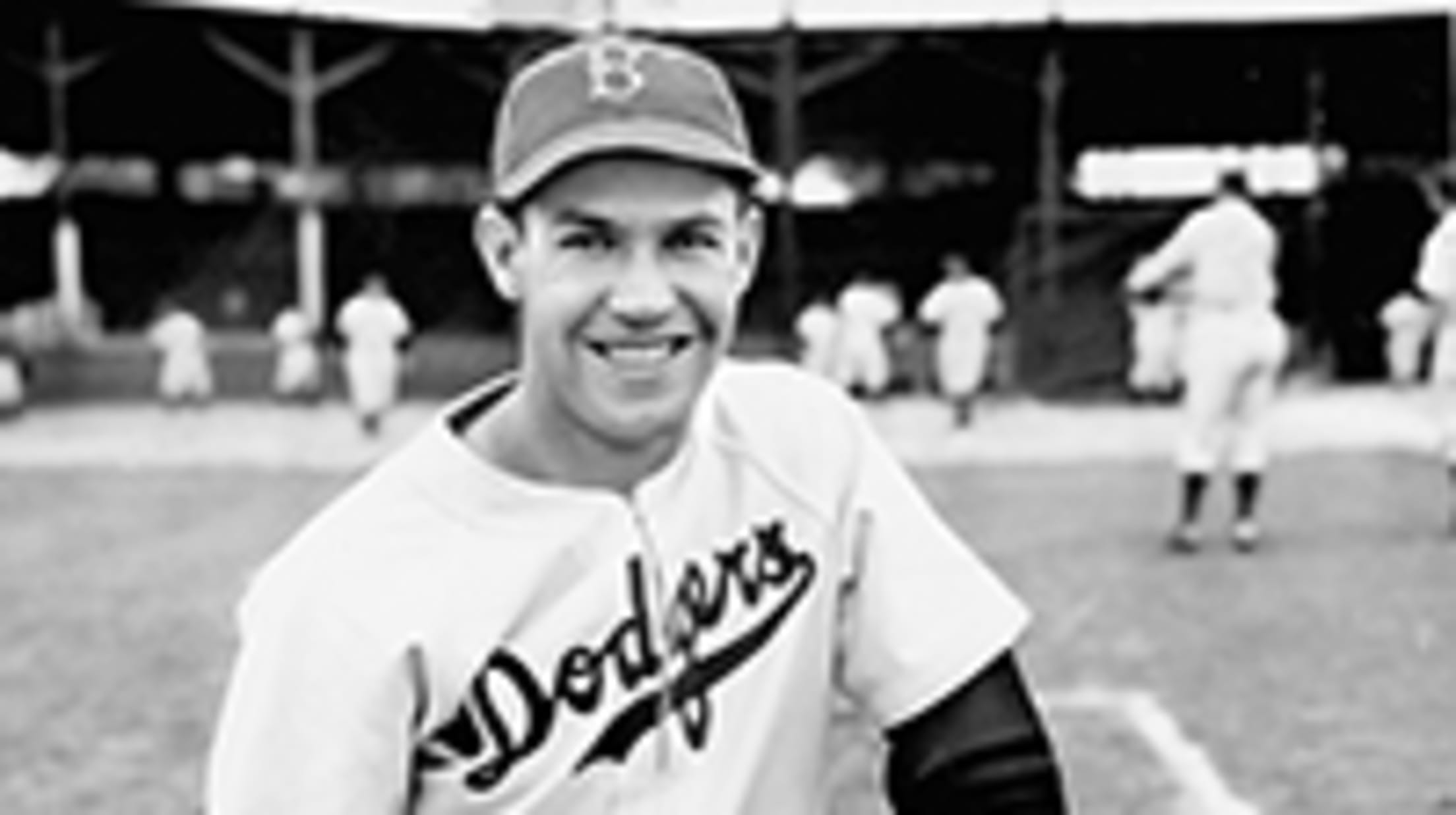 Even more scintillating was Pete Reiser, the center fielder who took Brooklyn by storm in his first full MLB season. An all-around prodigy in the mold of Mike Trout, the 22-year-old Reiser hit .343 to win the batting title, while also leading the league in runs, doubles, triples, total bases, slugging and OPS. "Reiser was every bit as good as [Willie] Mays," said Leo Durocher, who managed both during their prime. "He might have been better."
Reiser made countless breathtaking catches in center, and served as the centerpiece of a loaded Dodgers lineup that also included NL home run champ Dolph Camilli, plus Hall of Famers Ducky Medwick, Billy Herman and Pee Wee Reese. The passionate fans embraced their beloved Bums with open arms. More than 1.2 million of them, the fifth-highest total in baseball history, streamed through Ebbets Field's gates.
For most of the summer, the Dodgers were locked in a pennant race with St. Louis, led by sluggers Johnny Mize and Enos Slaughter. The Cardinals' most dynamic player, however, was a rookie who'd recently moved from the mound to the outfield. Stanley Musial, as he was then known, proved to be one of the most effective September call-ups ever, batting .426 in 12 games as the Cardinals pursued Brooklyn in the standings. In one game, Musial knocked four hits and scored the winning run from second on an infield grounder. That day, Sept. 21, the Cards pulled within one game of Brooklyn, but it was as close as they would get. With exactly 100 wins, "Dem Bums" eked out the pennant by two-and-a-half games.
The Dodgers' World Series matchup against the Yankees turned on one remarkable play in Game 4. With the Yankees trailing, 4-3, and down to their last strike in the ninth inning, Dodgers reliever Hugh Casey threw a pitch that many believed to be a spitball, but that he swore was a curve. The pitch tailed away from catcher Mickey Owen. What should have been a game-ending strikeout instead allowed the batter to reach first. Given new life, the Yankees piled on a single, two walks and two doubles, winning the game, 7-4, and taking the Series the next day. It was an appropriately bizarre ending to what had been the most action-packed season anyone could remember.
"That was some kind of year, '41," Reiser recalled years later. "Everything happened."
This article appears in the MLB Official All-Star Game Program. Click here to purchase a copy, and read more features on allstargame.com.
Eric Enders is a freelance writer and baseball historian based in Texas.*