5 teams that face tough Deadline decisions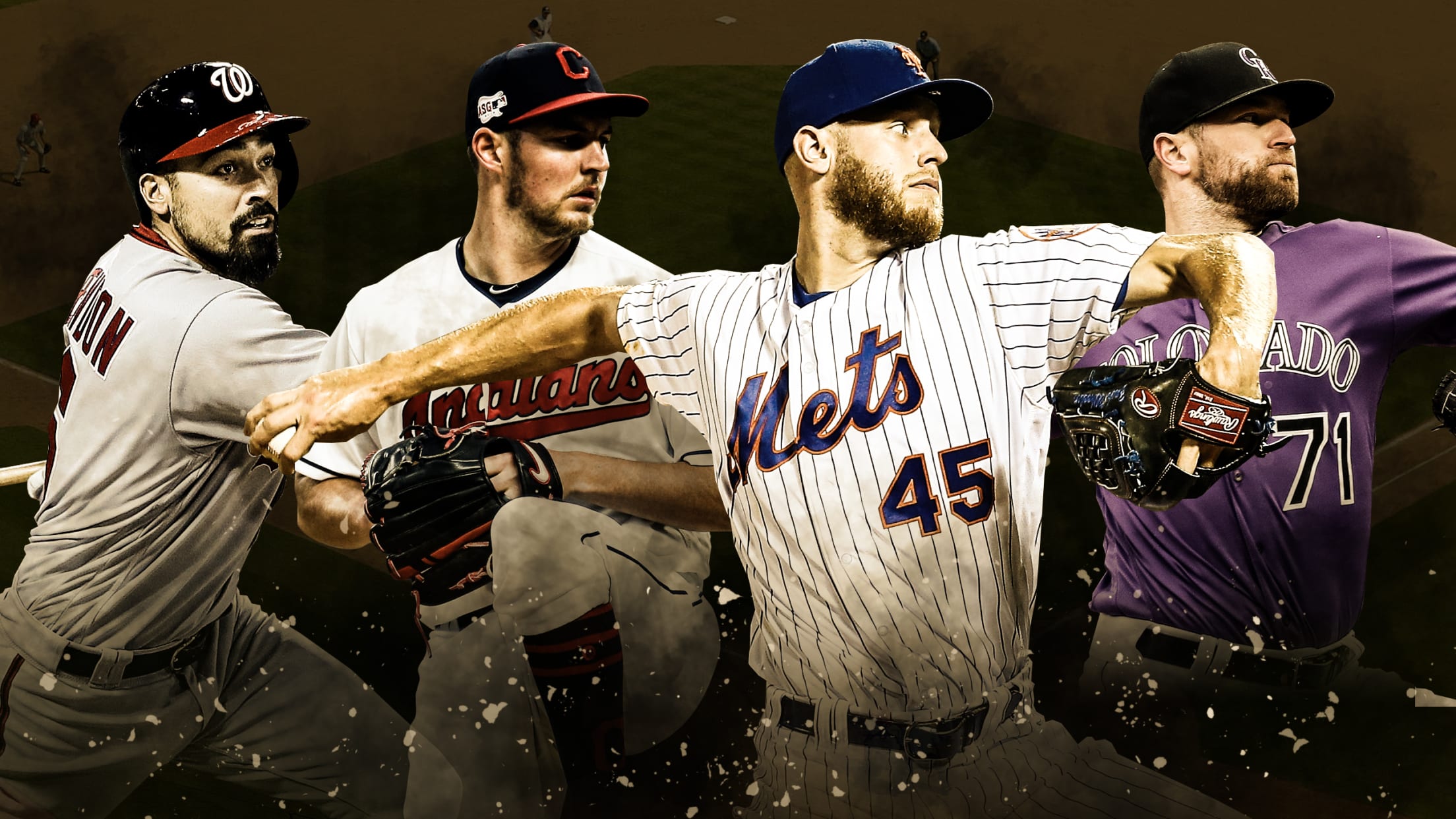 The Astros, Yankees and Dodgers will be buyers at the Trade Deadline. No-brainer, right? On the flip side, you have teams like the Orioles, and if your friendly local general manager hasn't already made a run at acquiring reliever Mychal Givens, he might want to do put that atop his
The Astros, Yankees and Dodgers will be buyers at the Trade Deadline. No-brainer, right? On the flip side, you have teams like the Orioles, and if your friendly local general manager hasn't already made a run at acquiring reliever Mychal Givens, he might want to do put that atop his to-do list.
As for the Royals, they're probably neither buying nor selling. While they're not going to the postseason this year, they've assembled a very nice core that could make a run as early as 2020.
For a bunch of other teams, the decision on buying or selling at the July 31 Trade Deadline is more difficult. These aren't just baseball decisions -- they affect ticket sales, television ratings and perhaps most importantly, fan perception.This is especially important for teams like the Indians and Nationals. Both had high hopes on Opening Day and now must reassess things. There's no blueprint for doing this.
With that in mind, let's check in one five teams on the bubble, with a look at potential trade chips if they decide to "sell."
Reminder: There is only one Trade Deadline this year (July 31), so teams must decide by then if they are going all in for this year. There are no more August "waiver" trades.
1. Nationals (20-31, 10 games back in NL East)
Potential trade chips: 3B Anthony Rendon, infielder Howie Kendrick
No team faces a tougher next few weeks than this one. Only the Dodgers won more regular-season games between 2012 and '18 than the Nationals -- The Bryce Harper Era -- and even with a certain notable free-agency departure, Washington projected to be one of baseball's five best teams. But nothing has gone right, and with Rendon and Kendrick headed for free agency, is it time for a major roster overhaul? The Nationals' bullpen has been so bad, it's hard to imagine general manager Mike Rizzo being able to make it work.
2. Mets (24-26, 5 1/2 games back in NL East)
Potential trade chips: RHP Zack Wheeler, 1B Dominic Smith
Can we interest you in a Colorado reliever? Or perhaps a Houston outfielder? On the other hand, the Mets may not need all that much. If they can just get their top four starting pitchers rolling at once, as was the original plan, that might minimize every other area of concern. If the bullpen ends up being the biggest area of concern, there are lots of ways to fix that, including signing free agent Craig Kimbrel and/or trading Smith, who lost a spring competition with Pete Alonso.
3. Indians (26-24, 8 games back in AL Central)
Potential trade chips: RHP Trevor Bauer, LHP Brad Hand
The Twins seem to be headed toward winning the AL Central. So the Indians must ask themselves three questions: 1) Can we edge out one of the AL East teams for the second Wild Card berth? 2) Would we be better off retooling the roster to add more offense and focusing on 2020? 3) What would Bauer and Hand bring in terms of prospects to give us a head start on next season?
Since Bauer will be under team control for one more season, he surely would bring the Indians a significant prospect or two. Which probably makes this plan a go.
4. Angels (22-28, 11 games back in AL West)
Potential trade chips: RHPs Ty Buttrey, Cam Bedrosian
Trade Mike Trout? OK, that one finally is off the table for good, thanks to his offseason contract extension. But until the Angels fix their rotation, Trout won't be playing in October anytime soon. General manager Billy Eppler's decision this summer will be whether to use his two top relievers to try and add a starting pitcher, or to stay the course and hope the starters he was counting on (the healthy ones, at least) come around. Trading Buttrey and/or Bedrosian might close the door on a postseason run this season, but with two highly regarded pitching prospects in Griffin Canning and Jose Suarez, another addition or two could give the Angels the makings of a competitive staff in 2020.
5. Rockies (23-26, 9 games back in NL West)
Potential trade chips: RHP Wade Davis, RHP Bryan Shaw, LHP Jake McGee
The Rockies did nice work to build a bullpen, and as they look to address their needs in the rotation and offense, these are the players who could be in demand at the Deadline. While Colorado's deficit in the NL West isn't insurmountable, it must pass three teams, which seems unlikely. But if the rotation begins to perform the way it did last season, the Rockies could make things interesting.