Here is the best game every day this week
ALCS rematch, Kershaw vs. D-backs, deGrom-Acuna among highlights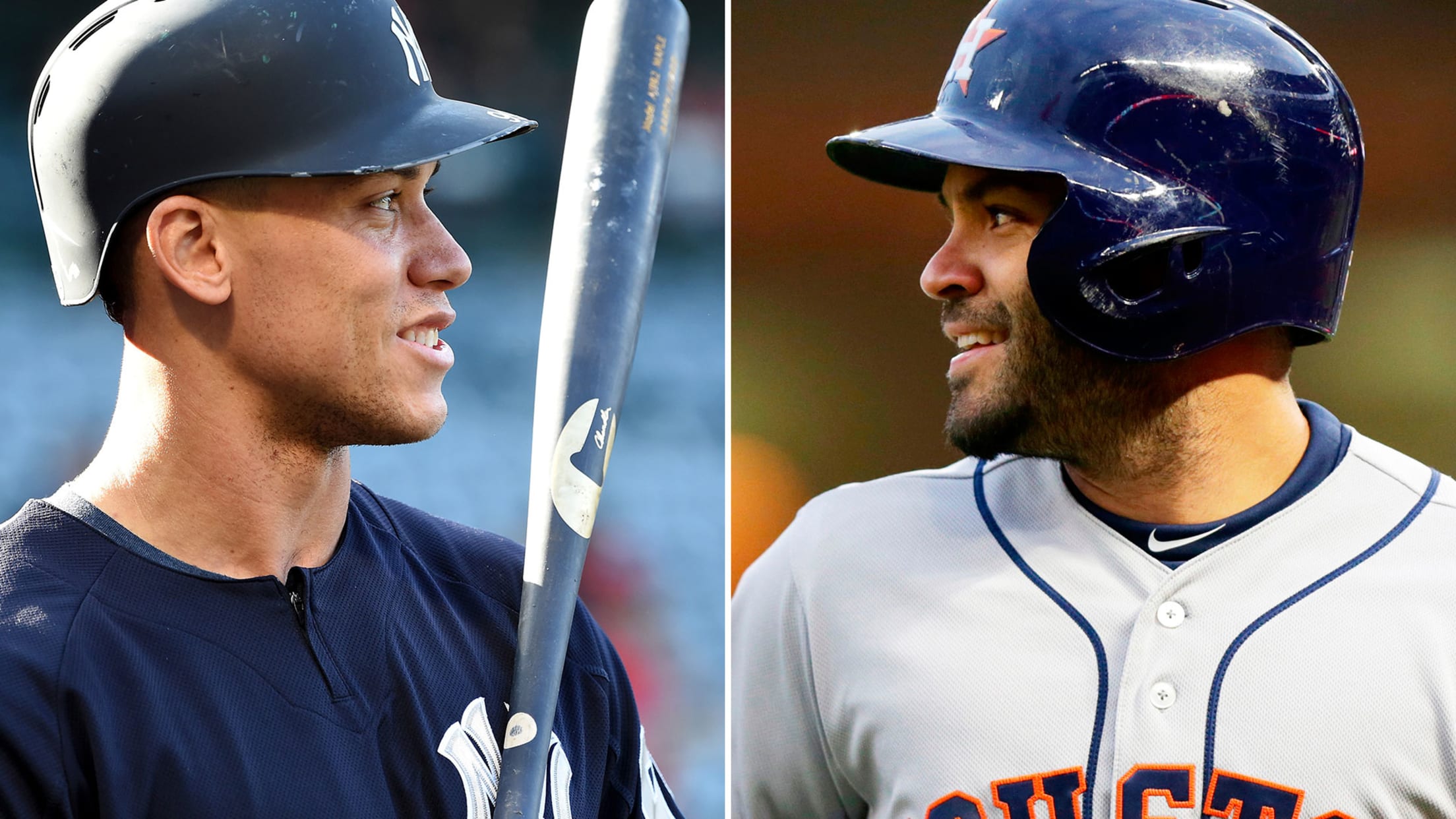 If you're trying to figure out the division races, you're going to have about eight thousand options. At least it feels that way at a time when the NL Central has four teams within an eyelash of one another, and the AL West is almost that close.Meanwhile, the Yankees and
If you're trying to figure out the division races, you're going to have about eight thousand options. At least it feels that way at a time when the NL Central has four teams within an eyelash of one another, and the AL West is almost that close.
Meanwhile, the Yankees and Rays have been baseball's hottest teams, which has tightened up the AL East. The D-backs continue to cruise atop the NL West with baseball's largest division lead.
Things could still shake out over the next three months, or we could be in for a bunch of chaotic races for postseason berths. As you know, chaos is a good thing as it relates to a baseball season.
So let's preview the week ahead with an eye on each day's best game:
TODAY: Yankees at Astros (8:10 p.m. ET, MLB.TV)
Here we have a rematch of the 2017 AL Championship Series featuring two teams off to predictably good starts with the highest of expectations, and that's what makes this series appealing. While the Astros have had baseball's best starting pitching, the Yankees are hoping to get right-hander Sonny Gray (1-1, 7.71 ERA) on track. Considering they have baseball's highest-scoring offense, it hasn't mattered.
TUESDAY: Dodgers at D-backs (9:40 p.m. ET, MLB.TV)
The Dodgers are handing the ball to Clayton Kershaw as they try to slow down what has been the NL's best team. Right-hander Matt Koch has made back-to-back solid starts as the replacement for injured Taijuan Walker. Arizona's fast start has been fueled by a bullpen that has been baseball's best.
WEDNESDAY: Braves at Mets (7:10 p.m. ET, MLB.TV)
Who wants to see Jacob deGrom pitch to Ronald Acuna Jr.? That's one of the most talented arms in the NL going against a 20-year-old with greatness written all over him. deGrom has been sharp of late, posting scoreless starts in back-to-back outings. Braves starter Julio Teheran is good to go after leaving his last start with a tight muscle in his back.
THURSDAY: Blue Jays at Indians, DH (1:10 p.m. ET, MLB.TV)
Offensively, the Indians are off to a slow start, but the pitching staff has more than made up for it. When shortstop Francisco Lindor gets hot -- and he will -- the Indians will roll back to the postseason. The Blue Jays are at the other end of the spectrum, with one of the AL's best offensive teams and a starting rotation struggling to get on track.
FRIDAY: Dodgers vs. Padres, Monterrey, Mexico (9:10 p.m. ET, MLB Network, MLB.TV)
This one is interesting apart from the matchup, although that's plenty interesting. MLB Commissioner Rob Manfred wants to play more regular-season games in Mexico to gauge its potential as an expansion market. Padres third baseman Christian Villanueva is building a solid case to be part of the NL All-Star team. The Dodgers are slugging through a long injury list that includes third baseman Justin Turner, left-hander Rich Hill and others.
SATURDAY: Cubs at Cardinals (2:15 p.m. ET, MLB.TV)
If you had the Cubs as solid favorites to win the NL Central a third consecutive time, this is a good time to revisit. The Cardinals have ridden very good starting pitching back into contention, while the Brewers and Pirates are also in the mix. Once Yu Darvish and Jose Quintana get on track in the long-term, the Cubs could very well win again. That hasn't happened yet.
SUNDAY: Phillies at Nationals (1:35 p.m. ET, MLB.TV)
At this point, the Phillies are the better team in pretty much every area. Philadelphia's pitching staff -- both the rotation and bullpen -- has led this team back into contention. The Nationals have had so many injuries, it's difficult to make a real assessment of how good they are. They remain the NL East favorites by the thinnest of margins.