A's add Bassitt, Lucas; option Coulombe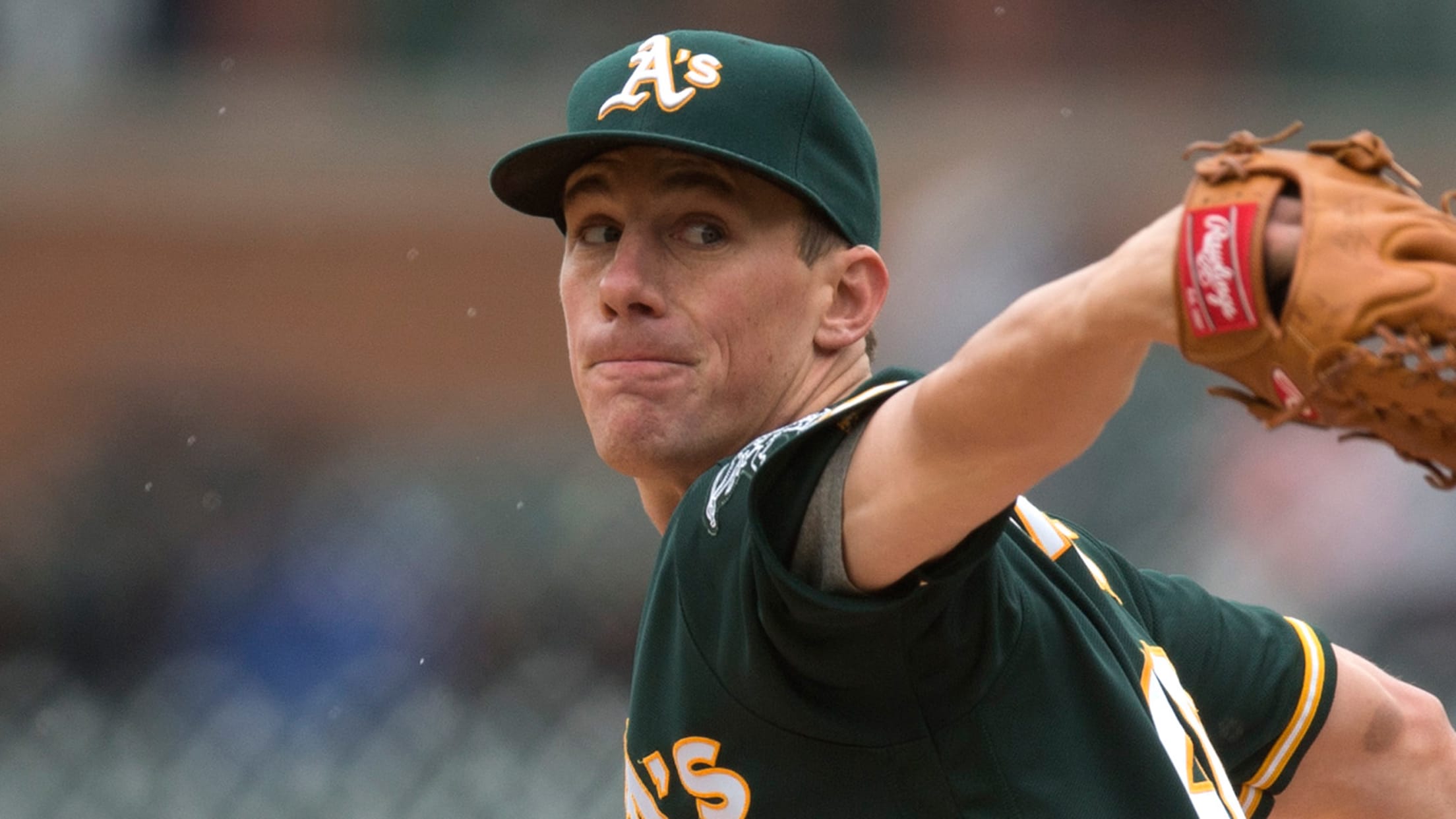 OAKLAND -- The A's brought in a pair of bullpen reinforcements ahead of Friday's series opener against the Red Sox, promoting right-handers Chris Bassitt and Josh Lucas from Triple-A Nashville.Left-hander Daniel Coulombe, who worked 1 2/3 innings in Wednesday's 14-inning marathon win over the White Sox, was optioned to Triple-A
OAKLAND -- The A's brought in a pair of bullpen reinforcements ahead of Friday's series opener against the Red Sox, promoting right-handers Chris Bassitt and Josh Lucas from Triple-A Nashville.
Left-hander Daniel Coulombe, who worked 1 2/3 innings in Wednesday's 14-inning marathon win over the White Sox, was optioned to Triple-A -- one day after righty Lou Trivino was also optioned, following his three-inning outing in the same game.
Oakland used eight pitchers Wednesday. A handful of them remained unavailable Friday, necessitating the move for a long reliever. Enter Bassitt, who hasn't pitched in the big leagues since April 28, 2016.
The right-hander underwent Tommy John surgery and returned to action as a reliever in the Minor Leagues last season. Left wondering if he'd return to the big league stage again, Bassitt is extra grateful for his latest opportunity.
"I don't think it's going to set in until I'm actually out there pitching, but getting the call is more of a relief right now," Bassitt said. "Once I get out on the mound it's going to be a flood of emotions, just because, to be honest with you, I didn't know if I was going to be able to get back here last year. I'm just very grateful."
Bassitt pitched to a 0.69 ERA in a hybrid role with Nashville, throwing at least four innings in each of his three outings and holding the opposition to a .188 average. He could be a starting option down the road for the A's, but will remain in the bullpen for the time being.
Bassitt, who expressed frustration in the uncertainty surrounding his role in Spring Training, has come to accept -- and embrace -- the unknown.
"My goodness, it's been a long time, but I finally feel normal," he said. "I don't care anymore about my role. I really don't. Whatever this team needs to win, I'll fill whatever role they want me to do. I'll be ready. I got in that trap in Spring Training where it made me upset and frustrated because I didn't really have a role, but it was kind of unprofessional on my part when it comes to wanting a role. Who cares? When they call your name, just be ready."
Said manager Bob Melvin: "That's a lonely rehab, and then you're coming back, you're wondering how things are going to go, you're certainly very aware of how your arm feels. But he worked really hard during that process. He studied what he needed to improve along the way, and it looks like he's pitching as well as he pitched since he's come off Tommy John."
Lucas, acquired from St. Louis on March 31 as part of a swap for Minor League pitcher Casey Meisner, did not allow a run or a hit in 4 2/3 innings with Nashville. He also didn't yield a run in 11 1/3 spring innings with the Cardinals.
"Just throwing strikes, trying to get guys out, pound the zone, get weak contact and early outs," Lucas said. "That's pretty much my approach every time."
Jane Lee has covered the A's for MLB.com since 2010.