Bassitt revamping mechanics while rehabbing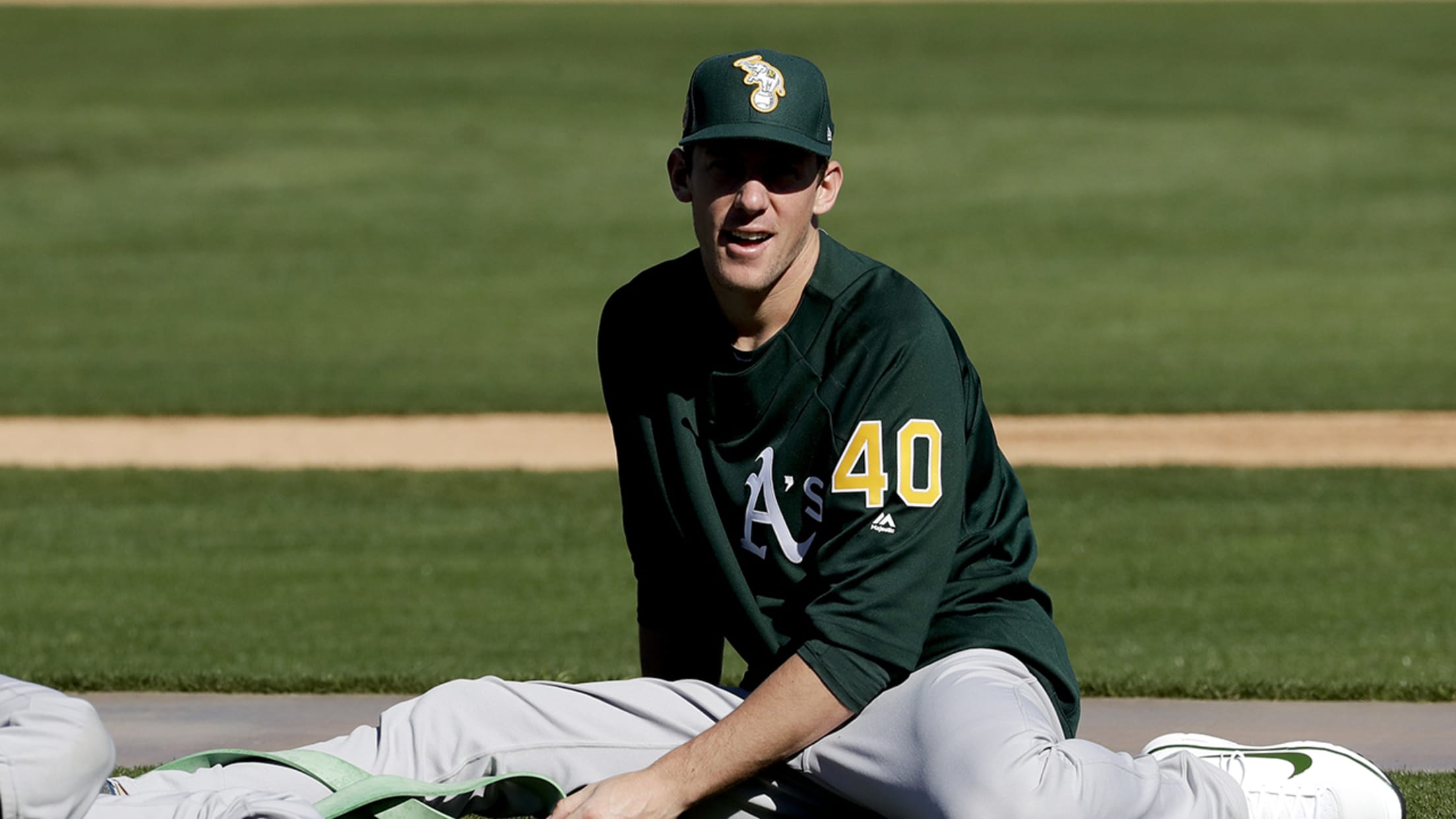 Chris Bassitt went 0-2 with a 6.11 ERA in five starts before undergoing Tommy John surgery last season. (AP) (Chris Carlson/AP)
MESA, Ariz. -- Rehabbing from Tommy John surgery is a long, arduous process that can be equal parts lonely and boring. Except A's right-hander Chris Bassitt has hardly been lonely, and only occasionally bored.Bassitt has struck up a close friendship with rehab partner Felix Doubront, and the two A's pitchers
MESA, Ariz. -- Rehabbing from Tommy John surgery is a long, arduous process that can be equal parts lonely and boring. Except A's right-hander Chris Bassitt has hardly been lonely, and only occasionally bored.
Bassitt has struck up a close friendship with rehab partner Felix Doubront, and the two A's pitchers have charted identical rehab schedules after undergoing elbow reconstruction surgery within a month of each other last year. Bassitt feels spoiled by Doubront's constant company, "because if I didn't have him," he said, "it would be really, really hard."
"There's no doubt I wouldn't be as good as friends with him as I am now if it wasn't for this," Bassitt said. "I'm very thankful for that."
• Doolittle easing into spring
Time -- Bassitt underwent surgery last May -- has also afforded the right-hander another blessing in disguise: the opportunity to revamp his mechanics, which has given him a welcome distraction from the many lulls typical of the Tommy John trail.
"If they want me to start, I know I can't start and have the mechanics I had last year," said Bassitt, who was limited to five starts in 2016. "That's the simple truth of it. I broke down way too fast, too sloppy, too much effort, so we're trying to be the opposite. Less effort to see better results."
Bassitt said there's "no doubt" his mechanics led to his injury. "My mechanics for 27 years were horrendous," said Bassitt, who turns 28 on Wednesday.
"But when you're at the big league level," he noted, "when do you have time to work on them? You have to perform now. The Minor Leagues? No. You're trying to get to the big leagues. This was the first time I could say to myself, 'You have time. You can work on anything you want.'
"This whole surgery was like, everything felt weird, everything felt wrong, so try to make everything right in the process."
That began with his glove side, which was all sorts of flawed. The 6-foot-5 Bassitt said he has been falling toward first base for as long as he has been pitching, never quite able to correct himself directionally toward the plate.
"It was literally everything, lower half, upper half, head, everything was wrong," Bassitt said.
Bassitt has been engaging in drills to strengthen his glove side, dating back to when he was still in a sling. He went through the motions so many times that, when he finally picked up a baseball, it felt natural. Bassitt, tentatively due back in June, has since begun throwing off the mound, at about 70 percent effort, and hopes to keep his old habits at bay as he works his way back to full strength.
"I'm just trying to be the best me," Bassitt said. "I've been sore in so many weird places, but it's working. Everyone wants immediate results, and I want to pitch in a game tomorrow, and knowing that's still months away kind of irks you, but I really like where I'm at."
Added A's manager Bob Melvin: "At some point in time, he's going to take off, and I know that's what he's working toward. If we get him to the finish line here healthy, this could be a serious addition for us, because I think he learned quite a bit and gained a lot of confidence in his starts here for us."
Jane Lee has covered the A's for MLB.com since 2010.