Chapman undergoes left thumb surgery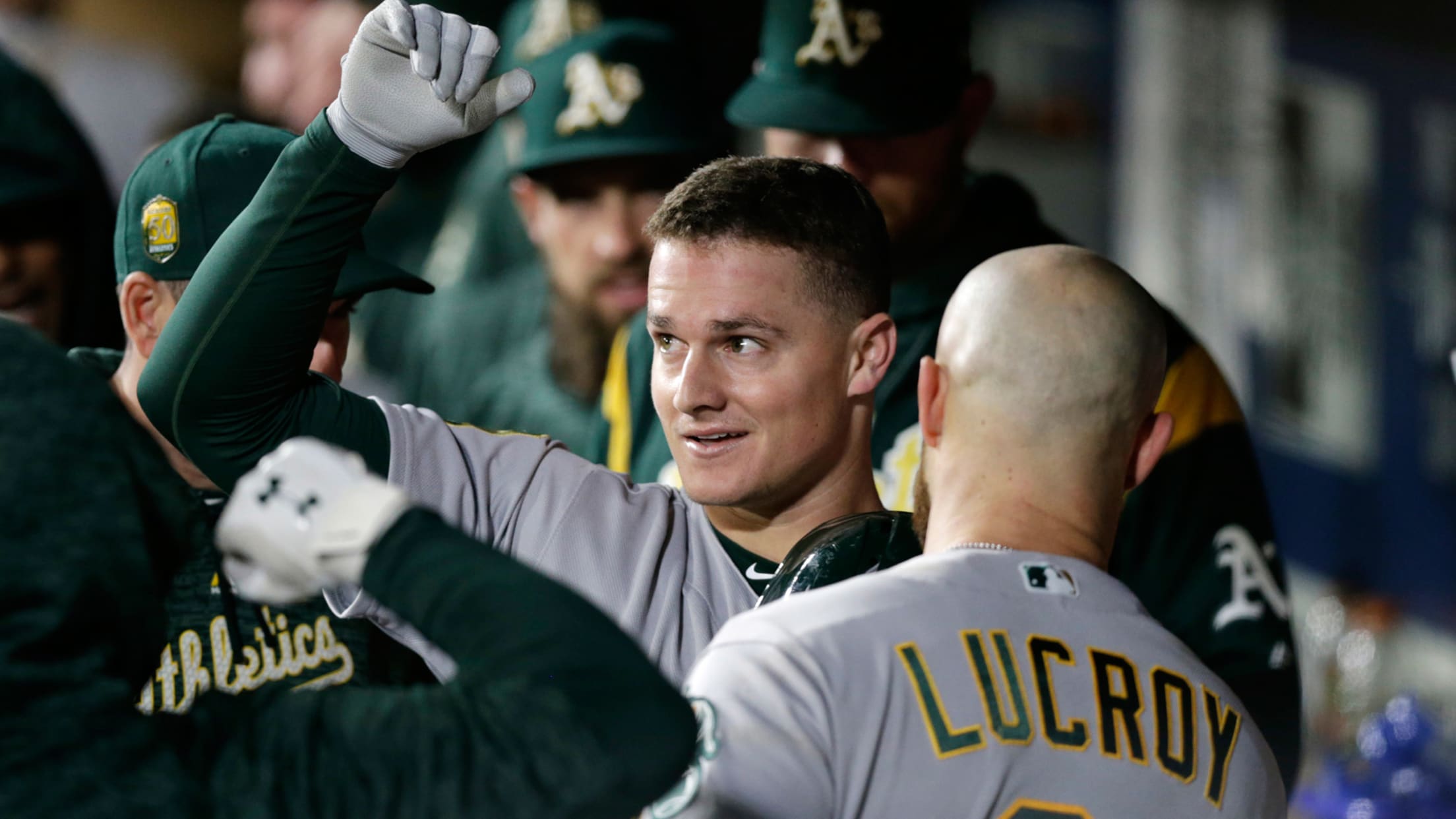 OAKLAND -- A's third baseman Matt Chapman underwent left thumb surgery and is expected to make a full recovery ahead of Spring Training, the team announced Thursday.Dr. Steven Shin performed an ulnar-sided sesamoid bone excision along the thumb at the Cedars-Sinai Kerlan-Jobe Institute in Los Angeles on Tuesday.Chapman was intermittently
OAKLAND -- A's third baseman Matt Chapman underwent left thumb surgery and is expected to make a full recovery ahead of Spring Training, the team announced Thursday.
Dr. Steven Shin performed an ulnar-sided sesamoid bone excision along the thumb at the Cedars-Sinai Kerlan-Jobe Institute in Los Angeles on Tuesday.
Chapman was intermittently bothered by thumb and wrist issues during the year, missing more than two weeks on the disabled list in June. He was helped along by a series of shots that alleviated the same kind of pain that sidelined him during a short stretch in Spring Training and thrived at the plate thereafter.
The 25-year-old led the Majors in doubles (25) after the All-Star break, and his 42 extra-base hits were tops in the American League in the second half, which saw Chapman hit .309 with 14 homers and a .961 OPS. Overall, he hit .278 with 24 home runs, 42 doubles and 68 RBIs, and he became the first A's player to score 100 runs since Nick Swisher scored 106 in 2006.
Chapman dazzled on both sides of the ball in his sophomore campaign and is a leading Gold Glove candidate at his position. He's also expected to land among the finalists for AL Most Valuable Player.
Jane Lee has covered the A's for MLB.com since 2010.