Beltre impressed with new Youth Academy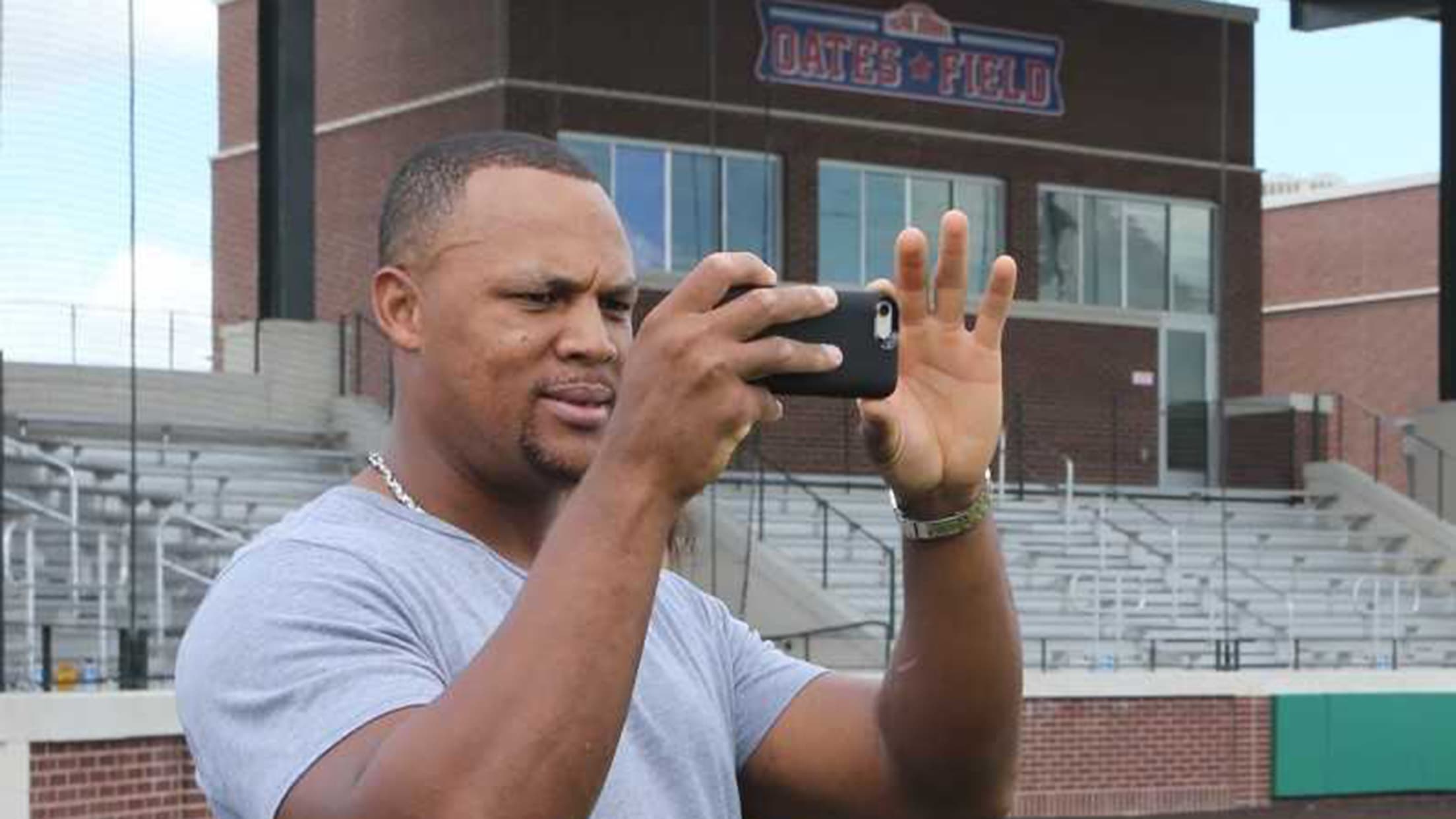 DALLAS -- Third baseman Adrian Beltre took time out from his rehabilitation program to make his first visit to the Texas Rangers MLB Youth Academy in West Dallas on Thursday.Beltre was a major contributor to the funding of the Mercy Street Complex presented by Toyota. The Adrian Beltre Field is
DALLAS -- Third baseman Adrian Beltre took time out from his rehabilitation program to make his first visit to the Texas Rangers MLB Youth Academy in West Dallas on Thursday.
Beltre was a major contributor to the funding of the Mercy Street Complex presented by Toyota. The Adrian Beltre Field is significant part of the Academy, a 23,249-square-foot indoor facility located in the Globe Life Training Center.
"This is really cool," Beltre said. "I wish I could have had something like this when I was growing up. Comfortable, well-thought out and I am happy to be a part of it. Obviously this is important to help provide something like this to the kids and talk to the kids. It's nice to give back to the community and the people who really need it."
Beltre's visit came at the same time Energy Transfer Partners announced a commitment of $1 million for future programs at the 17-acre site.
"On behalf of the Texas Rangers Foundation, I want to thank Energy Transfer Partners for their incredible generosity in making this commitment to our Youth Academy," said Rangers chief operating officer Neil Leibman. "This will allow us to continue to grow and expand the programs of the Rangers MLB Academy in the all-important task of developing young baseball and softball players. We salute Energy Transfer Partners for its role as a community leader with this partnership."
The ribbon-cutting ceremony for the Academy took place in December, and it has already served more than 9,000 children. The complex includes five fields: Oates Field, the Clayton Kershaw Challenge Field, Josh "Hambone" Hamilton Field, Field of Dreams and the Mimi's T-Ball Field. The Globe Life Training Center includes not only the Adrian Beltre Field but the Ian Desmond Weight Room facilities and four classrooms supported by the Cole Hamels Foundation.
"Rangers players have been a huge supporter of the Texas Rangers Baseball Academy through their gifts and time," said Ken Hall, a member of the Rangers' board of directors. "We are thankful to have future Hall of Famer Adrian Beltre to be here, for his giving and his leadership. Adrian has been tremendous to our fans and our community."
The Academy is also the home for the L.G. Pinkston High School Vikings baseball team that made the playoffs for the third year in a row by finishing second in District 10-4A.
"To have a Major League facility for a high school baseball team is unbelievable," head coach Farley Styles said. "Kids love to come to practice. It gives them more incentive to work, because they see the opportunities here."
Other high school coaches have to be jealous.
"Oh yeah, they are always calling me … 'Can we practice there? Can we play you?'" Styles said. "I have to turn people away. It is a great facility."
Beltre said a Major League team could get all their work done with the facilities that are available at the Academy.
"I wouldn't mind practicing here," Beltre said.