Trammell thrives in traveling role for Tigers
Detroit great is a firm supporter -- and frequent visitor -- of Minor League teams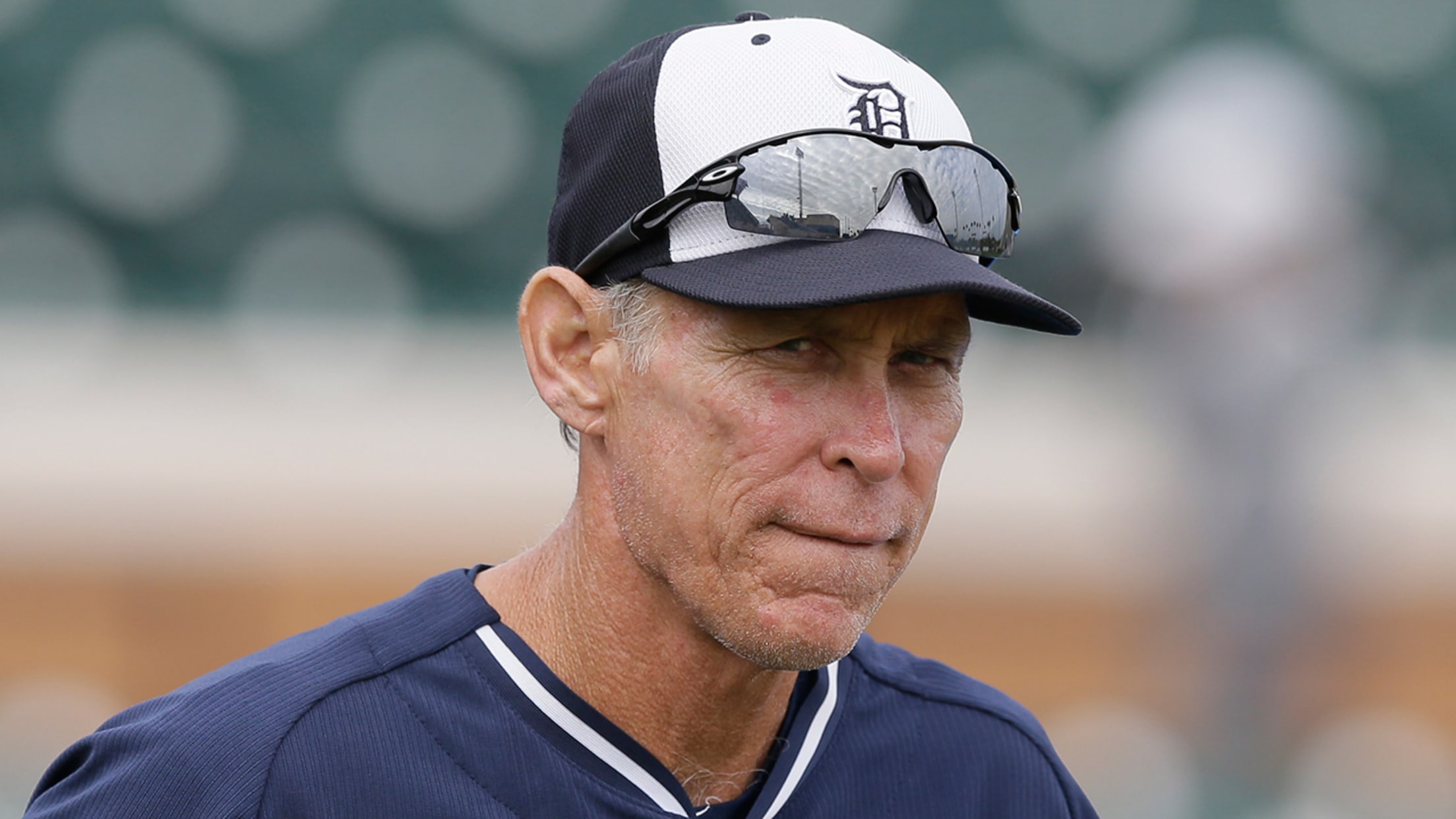 Six-time All-Star Alan Trammell is a special assistant in the Tigers' front office. (AP)
LAKELAND, Fla. -- Alan Trammell was looking forward to seeing old teammates Saturday. He had already seen Lou Whitaker again, and he has been in camp with Lance Parrish and Kirk Gibson, but he was looking forward to seeing old faces from Montgomery, Ala., Lakeland and other stops as part
LAKELAND, Fla. -- Alan Trammell was looking forward to seeing old teammates Saturday. He had already seen Lou Whitaker again, and he has been in camp with Lance Parrish and Kirk Gibson, but he was looking forward to seeing old faces from Montgomery, Ala., Lakeland and other stops as part of the Tigertown Reunion that former Tigers player, coach and scout John Young organized.
"Sheldon Burnside, big left-handed pitcher from Canada, great guy, had a little taste of the big leagues with us and Cincinnati," Trammell said. "One of many guys that contributed in the Minor Leagues. I mean, Double-A won three years in a row."
• Spring: Tickets | Ballpark | 40-man roster | NRIs
Trammell was part of two of those teams. He was an 18-year-old playing postseason ball in Montgomery in 1976, filling in for an injured shortstop named Glenn Gulliver.
"I just signed out of high school," Trammell recalled, "and I played in rookie ball for little over a month. … Les Moss, the manager, was telling me, 'You're just here for your defense.' I hit .179."
He played the full season at Montgomery the next season and hit .291. By mid-September, he was a 19-year-old in the big leagues, playing alongside Whitaker, Parrish, Jack Morris, Dave Rozema, Jason Thompson, Steve Kemp and other youngsters, many of whom were his teammates at some point in Montgomery, some of whom were in town this weekend.
It was a generation of players who came up together, and the bond for those who stayed helped them to a championship. It's a rare group to see nowadays with the quick ascension of high Draft picks and some top prospects.
Still, as he points out, "They rushed me. They earmarked some guys to try to push them, and it worked."
Four decades later, he's one of the earmarkers, a special assistant in the Tigers' front office. And at age 58, he's a baseball lifer who loves that life.
Nearly all Major League teams have former greats as special assistants, a nebulous title that can encompass everything from scouting to consulting to public relations. Less common are players of Trammell's status who hit the trails of the farm system like he does.
While the Tigers made changes in player development after Al Avila's promotion to general manager, Avila made a point to keep Trammell doing what he was doing. He visits each Minor League affiliate as well as the Major League club, helps with instruction, evaluates players, reports back to the front office and serves as an influential voice in organizational meetings. In many ways, he's following in the footsteps of longtime special assistant and Hall of Famer Al Kaline.
Trammell has been a constant presence at Spring Training, working not only with the infielders, but also with baserunners. Each morning, he has a bounce in his step like he is still playing.
It's not simply a way for him to stay involved -- it's a passion.
"What I tried to do is go into a city for six or seven days instead of three days," he said. "I get to see all the pitchers. I see a guy that has the first couple games and does good, and then cools off. I see a guy that the first couple games, doesn't do very well, and then picks it up. If you come in there real quick, and you've got to make these evaluations, you can miss things. Is six or seven days the lock? No, but it gives you a little bit more time."
Once the Tigers break camp, Trammell's travel starts again. He'll travel with the team to Miami to open the season, he said, then return home to San Diego. After a week to rest up, he'll start visiting the Minor League affiliates.
He has heard the merits of his Hall of Fame case for nearly two decades. As he sat and talked Saturday morning, he smiled as he talked about the merits of his frequent-flier status.
"I'm gold," he said, "so I get one free bag, and they give me a few upgrades occasionally. I can get on in the first zone. I'm fine with that."