Slumping A-Rod sits for 2nd straight game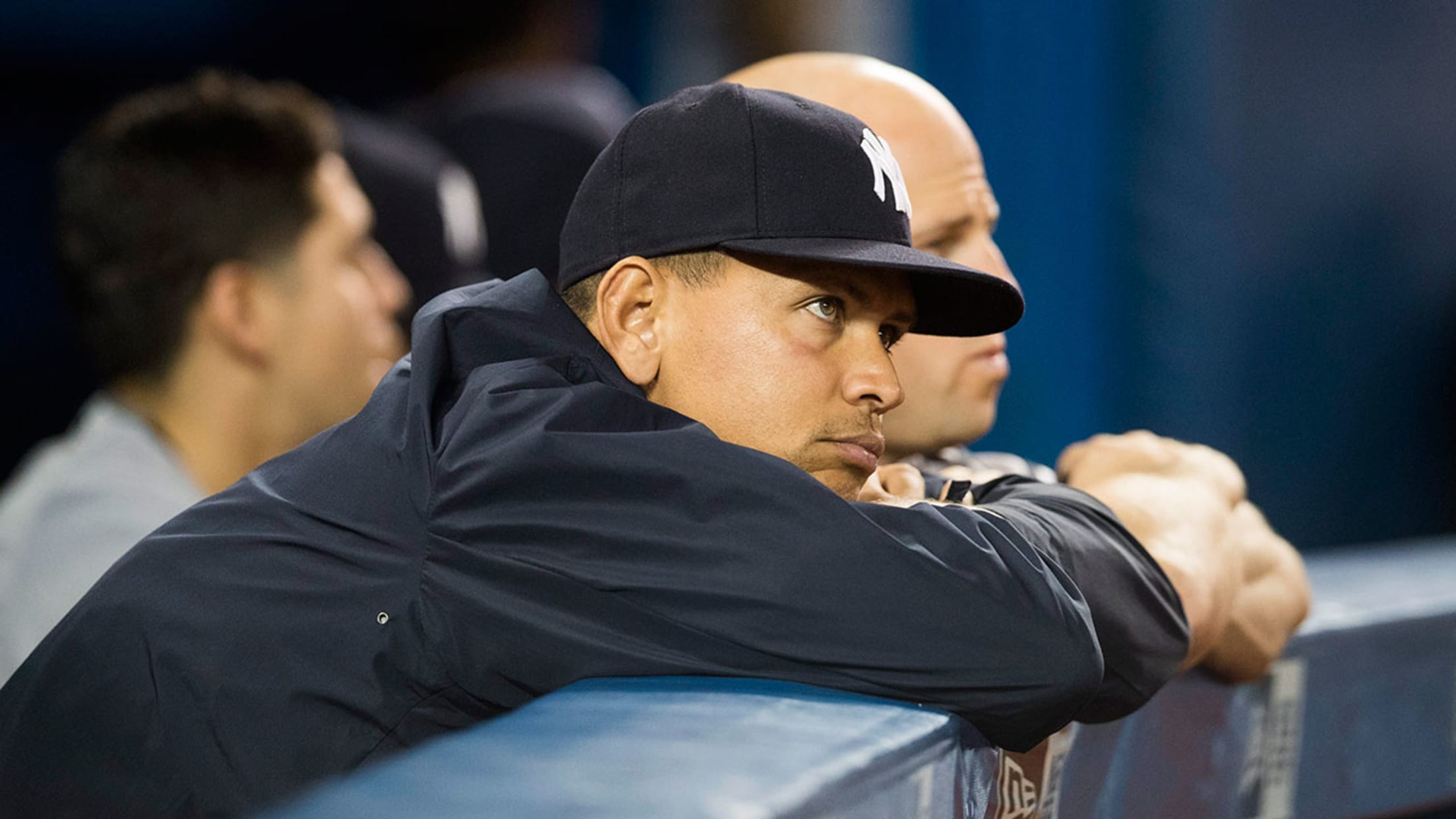 Alex Rodriguez is batting .170 with six home runs this season. (AP)
TORONTO -- Alex Rodriguez may be the only player on the Yankees' roster who is viewed solely as a designated hitter, but that doesn't necessarily mean he can bank on taking all of the at-bats in that role.Manager Joe Girardi opted to sit Rodriguez for a second straight game on
TORONTO -- Alex Rodriguez may be the only player on the Yankees' roster who is viewed solely as a designated hitter, but that doesn't necessarily mean he can bank on taking all of the at-bats in that role.
Manager Joe Girardi opted to sit Rodriguez for a second straight game on Tuesday, a 4-1 loss to the Blue Jays, and would not reveal if he planned to play the 40-year-old in Wednesday's series finale. Girardi said he did not feel the need to speak to Rodriguez about the decision. Carlos Beltran started at designated hitter Tuesday, with rookie Rob Refsnyder playing right field.
"If I don't play him, then everyone's saying that he's done, and I don't necessarily think that," Girardi said. "I still think that he can be productive for us."
Rodriguez did not speak to reporters either before or after the game. He is 0-for-15 in his career against Toronto left-hander J.A. Happ, who held the Yankees to a run on four hits over six innings, and is also hitless in 15 at-bats against Blue Jays pitching this year.
Rodriguez wasn't alone in sitting against Happ: Brett Gardner and Brian McCann were also on the bench to open the game.
But hits have been scarce for Rodriguez this season, regardless of the pitcher. Batting .170 for the season, Rodriguez is just 1-for-16 with nine strikeouts since returning from a right hamstring strain. His lone hit was career home run No. 693 off the Rays' Chris Archer on Friday.
From Opening Day to July 31 last season, Rodriguez batted .282 with 24 home runs and 61 RBIs. Since that point, Rodriguez has been a much different player, batting just .185 with 15 homers and 39 RBIs. Girardi said he doesn't want to consider how he would handle it if A-Rod's fade continues.
"This isn't the first time I've had to go through this. We've had to do it around here lately for the last few years," Girardi said. "I think you have to recognize things; maybe he's not a 155-game-a-year player. There are other players in our lineup that we've had to adjust that were different from when I got here. It's something that we think about all the time."