Wood scratched from start with forearm tightness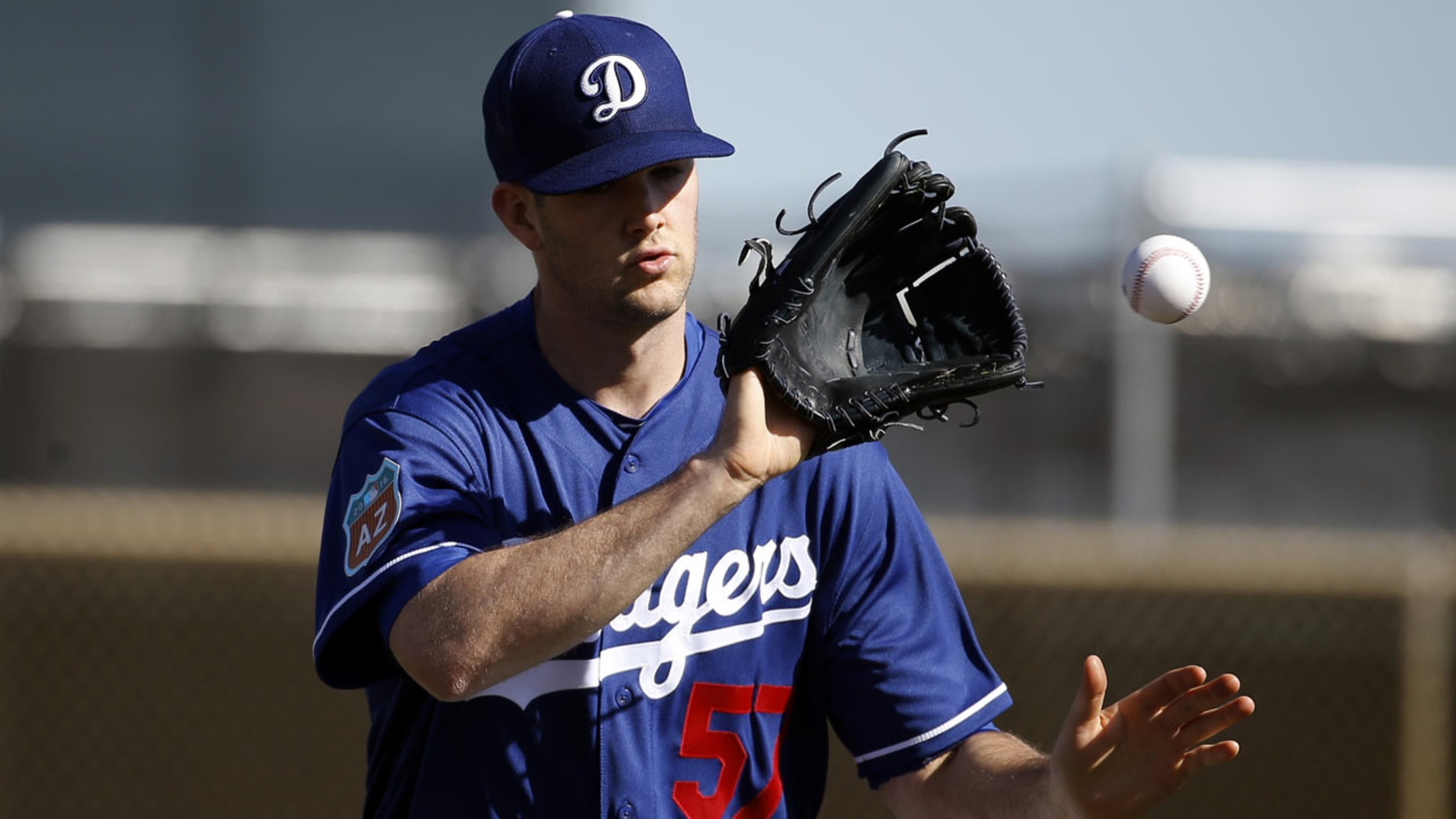 Alex Wood, who was scheduled to start on Saturday against the Cubs, is dealing with left forearm tightness. (AP)
PHOENIX -- Dodgers pitcher Alex Wood was scratched from his scheduled Saturday night start with left forearm tightness, the latest in a series of injuries to the club's starting rotation that claimed Brett Anderson last week."I would describe this as being overly cautious," said Wood, who added he planned to
PHOENIX -- Dodgers pitcher Alex Wood was scratched from his scheduled Saturday night start with left forearm tightness, the latest in a series of injuries to the club's starting rotation that claimed Brett Anderson last week.
"I would describe this as being overly cautious," said Wood, who added he planned to make his next start in five days. "If this was in season, it wouldn't be a conversation. I'm not concerned. If I was, I wouldn't be making my next start. I had something similar two years ago at the end of the season, but this is extremely mild. We just want to get it out of there so it doesn't become a real annoyance."
In Wood's only spring start five days ago, he allowed five runs (two earned) on four hits with two strikeouts against the Indians. A four-run first inning was prolonged by back-to-back errors by rookie shortstop Corey Seager. After that game, Wood said he felt "fine" and was looking forward to his next start.
Carlos Frias was chosen to make Saturday night's start in place of Wood.
• Spring:Tickets | Ballpark | 40-man roster | NRIs
Wood was acquired from the Braves last summer and went 5-6 with a 4.55 ERA with the Dodgers. During the offseason, club officials disclosed that Wood pitched with a sore right ankle, injured while he was still with Atlanta. There had been no mention of the injury during the season.
While Clayton Kershaw, Scott Kazmir and Kenta Maeda have been healthy, the Dodgers came to camp with Brandon McCarthy (elbow) and Hyun Jin Ryu (shoulder) recovering from last year's operations. McCarthy is on pace for a June return, but Ryu has been bothered by lingering shoulder discomfort.
Anderson, the presumed fourth starter, underwent unexpected surgery last week for the second time on a disc in his lower back and is out for three to five months.
Brandon Beachy and Mike Bolsinger were the likely frontrunners to replace Anderson in the rotation. Beachy was scheduled to start Saturday night's split-squad game against the Cubs.
After them, management has been looking at youngsters Zach Lee, Julio Urias, Chris Anderson, Jharel Cotton and Ross Stripling as possible starters at some point this season. But nobody expects them to be in the rotation when the season starts.
The addition of Kazmir and Maeda was supposed to offset the loss of free agent Zack Greinke and upgrade the back end of the rotation, but that depth is already being tested.