Here are future All-Stars from AL Central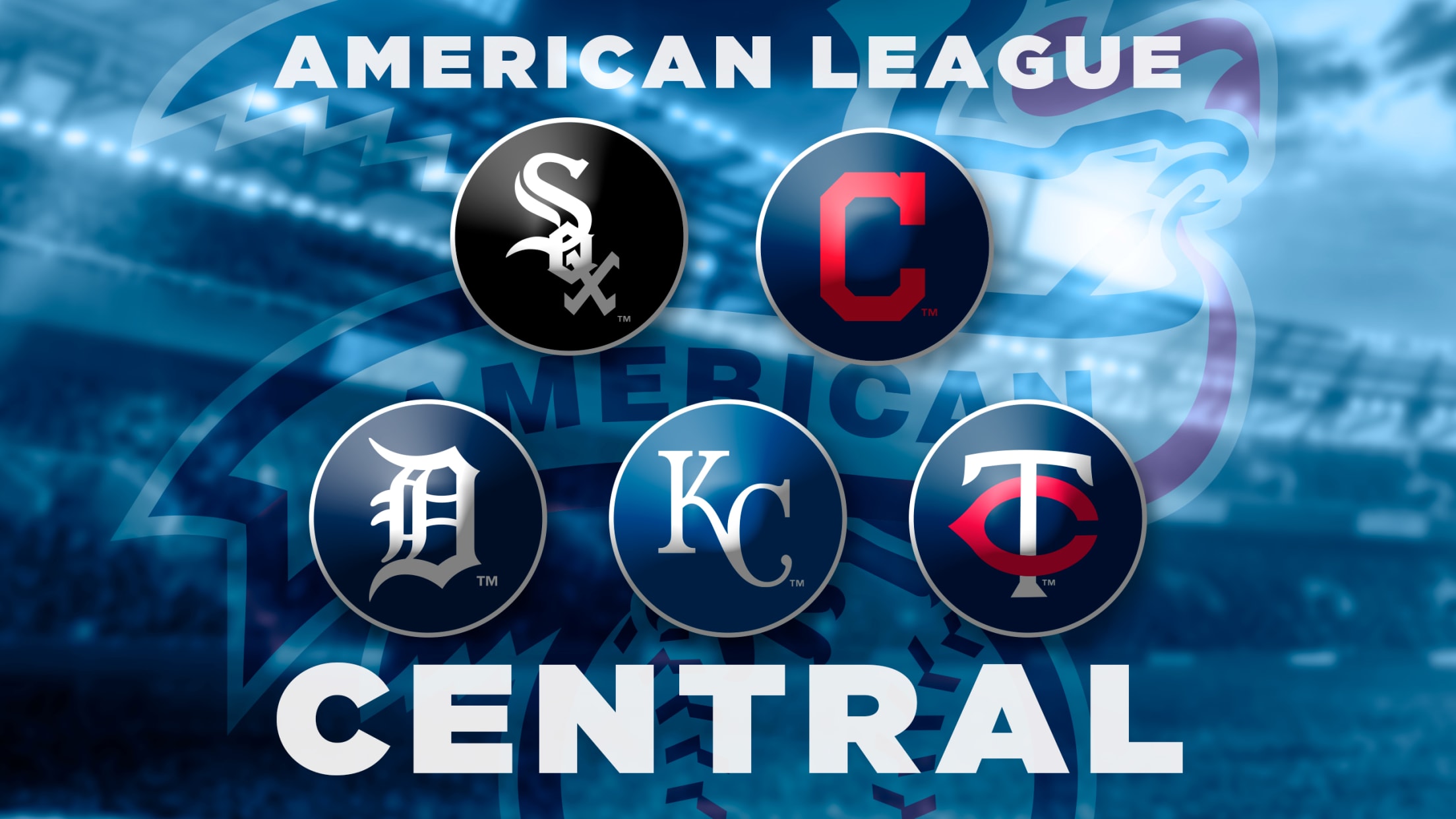 Next month's All-Star Game could feature a whole lot of Minnesota Twins and a selection of players from the rest of the American League Central. That's a reflection of the way the division race has played out. But the AL Central All-Star competition could become a lot more crowded before
Next month's All-Star Game could feature a whole lot of Minnesota Twins and a selection of players from the rest of the American League Central. That's a reflection of the way the division race has played out. But the AL Central All-Star competition could become a lot more crowded before long.
With four candidates in consideration for AL Rookie of the Year, more than a dozen other standouts age 26 or younger, three of baseball's top 10 farm systems, 17 prospects in MLB Pipeline's Top 100, three of baseball's top five picks in this month's MLB Draft and some of the younger rosters in the Majors, the future is bright in the AL Central. Many of the division's stars of tomorrow are up in the big leagues now. Others are rising fast. While voting is underway to determine this year's All-Stars, he's a look at each team's next All-Star:
Indians: Oscar Mercado
The 24-year-old outfielder has impressed since the start of Spring Training. Mercado wasn't an option to break camp with the Tribe before Spring Training began, but his performance had the coaching staff scratching their heads as Opening Day approached, debating whether he'd be ready. The club decided to start him in Triple-A before he got the call on May 14. It took until his fifth big league at-bat for his first hit, but over his next 103 at-bats, he hit .320 with four homers, 18 RBIs, six stolen bases and an .884 OPS. Mercado is not an All-Star candidate this season, but the Indians realize the caliber of player they traded for last July.
"I know it went kind of quietly last year when we acquired him, but I think our guys deserve a lot of credit," Indians manager Terry Francona said. "Because the kid looks like he's got a chance to be a pretty good player. It's fun watching him."
Royals: Adalberto Mondesi
Mondesi is only in his first full season, but he is already making his mark on the game. A superb defender with a strong arm, Mondesi leads the Majors in triples with eight and in stolen bases with 27. He's on pace to steal 50-60 bases and drive in 90 runs. Most scouts also believe we've only seen the tip of the iceberg from Mondesi, who is just 23. While Mondesi is low is the All-Star voting this season, chances are that as he continues to emerge as a budding star, he will challenge superstar Francisco Lindor for the throne of best shortstop in the league.
Tigers: Casey Mize
The Tigers have neither a clear-cut perennial All-Star nor a young slugger who's likely to compete for a spot in the near future. Their star power is on the mound at Double-A Erie, and while Matt Manning has the potential to outshine them all, Mize -- the top overall pick in last year's MLB Draft and the No. 2 prospect in MLB Pipeline's Top 100 -- looms as the nearest star of the bunch.
Mize hasn't reached Triple-A ball yet, let alone the big leagues, and a recent bout of right shoulder inflammation likely cost him a spot in next month's Futures Game. But the way he has dominated hitters is clearing his path to Detroit next year, if not sooner. Many believe he could pitch in the Majors now, where his array of pitches, ample work ethic and ability to avoid big hits could give him success in a hurry, especially in a division with so many young, aggressive hitters. His splitter and slurve form a devastating combination.
Twins: Mitch Garver
Quite frankly, Garver already deserves much more All-Star consideration than he's getting, as the Twins' second-year catcher has posted the best slugging percentage (.642), fourth-highest homer total (11) and tied for the fourth-best fWAR (1.7) among AL catchers, despite only having played in roughly half of Minnesota's games this season.
Garver's breakout campaign has largely been under the radar because he missed some time with a high ankle sprain, and because he splits time behind the plate with Jason Castro, who is the Twins' representative at catcher on the All-Star ballot. The hitting prowess comes as no surprise from Garver, the Twins' 2017 Minor League Player of the Year, and with Castro set for free agency following this season, Garver could be due for a greater emergence next year -- if not much sooner.
White Sox: Eloy Jiménez
With the way Jimenez has been hitting in June, carrying a .321 average with six home runs and 14 RBIs in 15 games, he looks to be making a late push for this year's All-Star Game. But the 22-year-old is rounding into form as one of the best young hitters in the game, with power and the ability to hit for average. He is starting to lay off the offspeed pitches he previously chased outside the zone. The refined approach has led to moments such as his game-winning two-run home-run in the ninth against the Cubs on Tuesday at Wrigley Field.