Here are future All-Stars from the AL West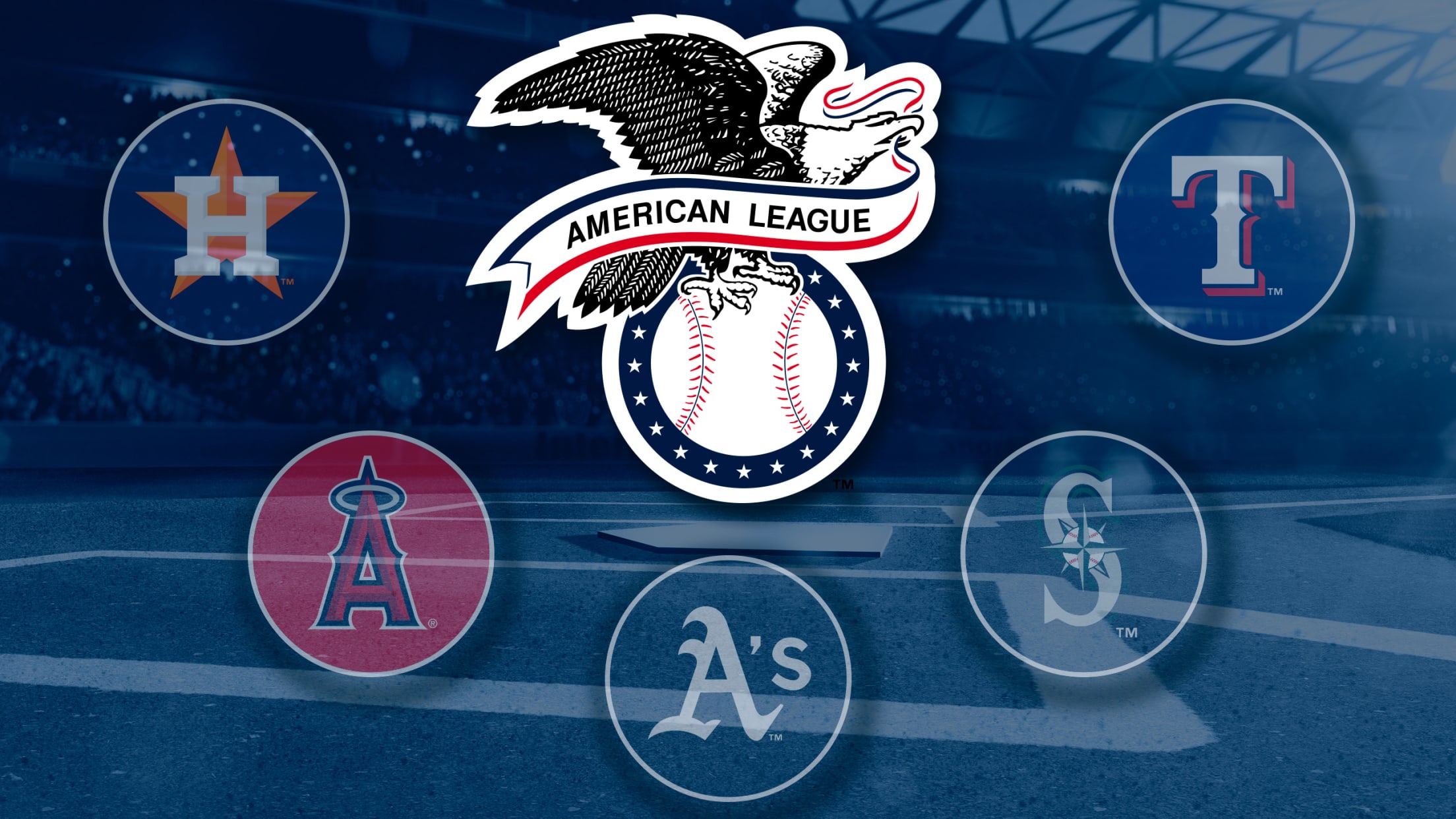 We're pretty close to finding out who this year's All-Stars will be, and while there may be some surprise elections and selections revealed, it's not that difficult to figure out which worthy candidates are most likely to hear their names called. But what about next year's All-Stars? Predicting that may
We're pretty close to finding out who this year's All-Stars will be, and while there may be some surprise elections and selections revealed, it's not that difficult to figure out which worthy candidates are most likely to hear their names called.
But what about next year's All-Stars? Predicting that may be a little more challenging, and perhaps a little more intriguing. Every team has a budding superstar or a top-tier prospect. Which ones might we see make his first appearance at the 2020 Midsummer Classic?
• VOTE NOW: Google MLB All-Star Ballot
Angels: CF Jo Adell
Adell's development was slowed this spring when he strained his left hamstring and sprained his right ankle on one play during a Spring Training game, but that hasn't diminished his status as the Angels' No. 1 prospect, and as one of the top five hitting prospects in baseball. The 20-year-old is back on the field and tearing it up with Double-A Mobile. Entering play Wednesday, he was hitting .357 with a 1.033 OPS in 12 games.
The Angels envision the five-tool outfielder patrolling the outfield with Mike Trout sooner rather than later, a scenario that could happen as soon as 2020. Same goes for the All-Star Game, to be played up the road at Dodger Stadium.
Astros: OF Yordan Alvarez
The hype surrounding Alvarez when he was an outfield prospect mashing homers at a record pace at Triple-A transferred to Houston quite seamlessly, beginning with the day he was called up.
Alvarez hit a homer his first day in the big leagues, and his second, fourth and fifth. He is only the fourth player in Major League history to hit four homers in his first five games, joining Trevor Story (6 in 2016), Yasiel Puig ('13) and Mike Jacobs ('05).
Alvarez's strong, smooth swing played well at Triple-A Round Rock -- he hit 23 home runs in 56 games, prompting questions as to what was taking him so long to be promoted to the big leagues. Once the Astros were convinced his defense shouldn't hold him back any longer, he was bumped up to Houston. Assuming he stays healthy, Alvarez can count on several All-Star selections -- probably starting next year.
Athletics: LHP Jesus Luzardo
Considered one of the top left-handed pitching prospects in the Minors, Luzardo is a star in the making, and if not for injuries that have slowed him this year, he'd likely already be in the A's rotation.
Luzardo has been rehabbing a strained left shoulder all season, but he has looked sharp in his Minor League outings, consistently hitting in the mid-90s with his fastball and showing above-average breaking stuff. The A's will bring him back slowly this year, mindful of pitch counts and innings limits as they closely monitor their 21-year-old prized lefty.
The schedule will probably be looser in 2020, and expectations will be high. We're calling it here -- he's an All-Star.
Mariners: C Omar Narváez
In a rebuilding, transitional year, it never hurts to look ahead to 2020 and beyond, especially when it comes to forecasting future All-Stars. It's been a rough season for Seattle, no doubt. But that doesn't mean the Mariners are void of quality players, like catcher Narvaez.
The 27-year-old, acquired by Seattle from the White Sox in the Alex Colome trade last offseason, already has a career-high 10 homers, and he ranks first among AL catchers with 58 hits and third with 33 runs scored. A lot of his offensive success has been recent -- after going 2-for-19 in seven games from May 25 to June 2, he was hitting .316 (12-for-38) entering play on Wednesday, a span of 11 games.
Rangers: OF Joey Gallo
We're cheating a little bit here. No doubt, Gallo is a sure-fire All-Star, but there's only problem -- an injury in early June may prevent him from maintaining momentum required to stay on the ballot this year. So we're pegging the big guy for 2020, with a full understanding he may sneak in this year, too.
Gallo, out since June 2 with a left oblique strain, had been mashing all season. At the time of his injury, he led the American League with a 1.074 OPS and .653 slugging percentage, and he was tied for second with 17 homers and a .421 on-base percentage.
With a repeat performance in the first half of next season, Gallo would have to be an odds-on favorite to make the 2020 AL team. We're also unofficially nominating him here to participate in Home Run Derby.