Otis likes what he sees of today's players
Former Royals center fielder returns to spend time at spring camp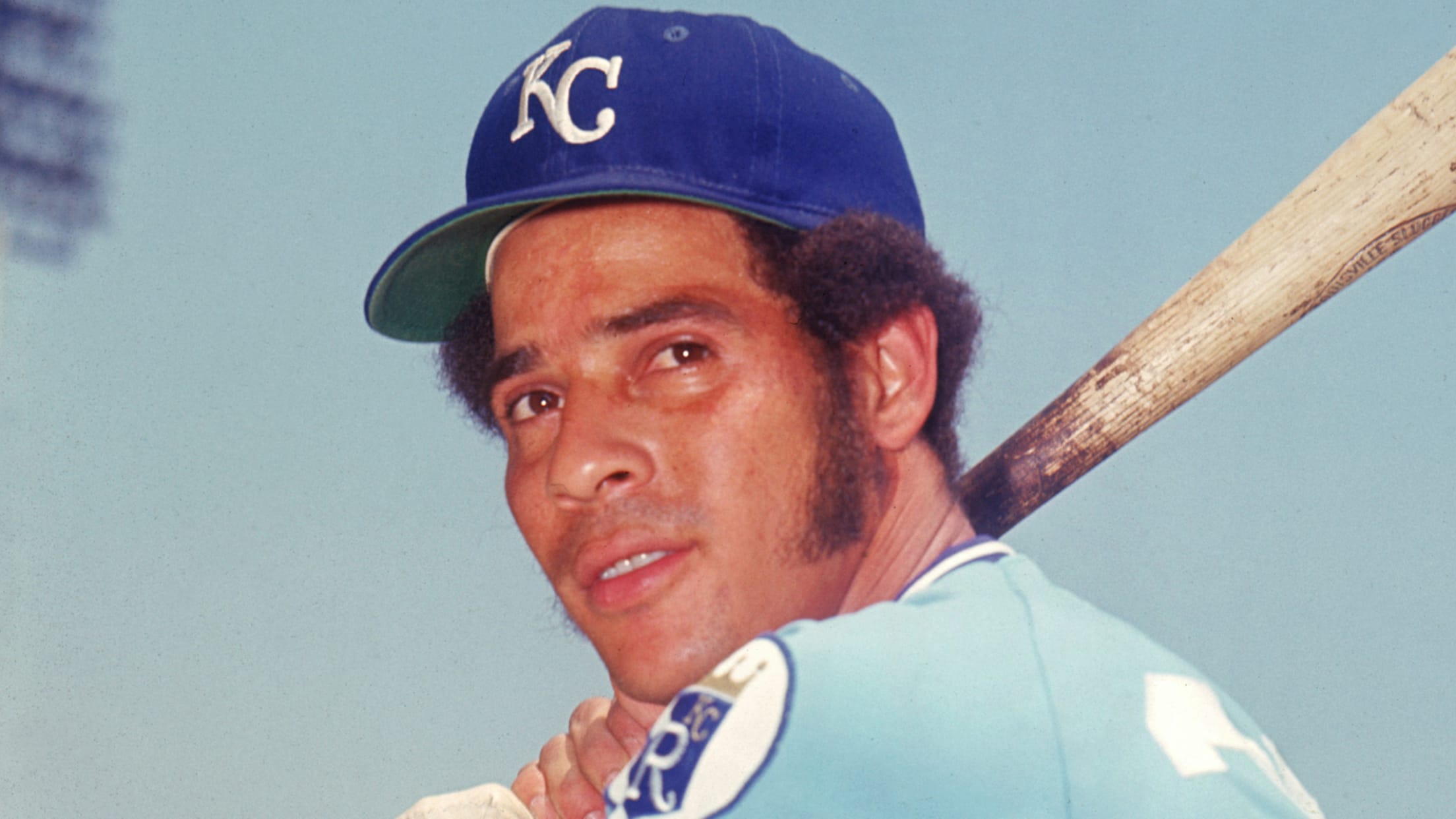 SURPRISE, Ariz. -- At his first Spring Training in 34 years, former Royals center fielder Amos Otis couldn't help but be impressed.Not by the ballplayers. Sure, they can throw 100 mph, he said. But what first caught his eye came in the team's clubhouse in Surprise Stadium, as he saw
SURPRISE, Ariz. -- At his first Spring Training in 34 years, former Royals center fielder Amos Otis couldn't help but be impressed.
Not by the ballplayers. Sure, they can throw 100 mph, he said. But what first caught his eye came in the team's clubhouse in Surprise Stadium, as he saw the big leaguers' vast spread of breakfast options.
"Oh man, I was just eyeing the breakfast they had in there," Otis said. "They had these guys breakfast and stuff. When I was in camp, they'd just have a couple of hard-boiled eggs and some orange juice and that's about it, really. So much has changed."
• Royals Hall of Fame
Much has changed on the field, as well. Otis was one of several Royals alumni in camp last month as part of the club's 50th anniversary season, instructing the organization's Minor League prospects over the course of the next week alongside some of his former teammates, including John Mayberry, Dennis Leonard and Freddie Patek. Otis saw the young talent that surrounded him, as well as how the game itself has changed since he last set foot on a professional diamond.
"It was a different era when I played," he said. "I was watching them in the 2015 World Series and in the seventh inning they're bringing in [Kelvin] Herrera and he's throwing 100 [mph], Wade Davis comes in and throws 100, bringing in [Greg] Holland and he throws 100. We didn't have that in my day. We had the starters, but our relievers like [Dan] Quisenberry threw like 75 miles an hour. It's just a different time."
Otis, a member of the Royals Hall of Fame, emerged as a five-time All-Star and three-time Gold Glove winner in center field for the Royals from 1970-83, serving as one of the faces of the franchise in its infancy -- including its first-ever postseason appearance in '76. The glove-first outfielder evolved into a well-rounded force in his prime. He finished his career as a .277 hitter with 193 homers to go with 341 stolen bases.
Surrounded by remnants of his past, the nostalgia was heavy.
"I decided to come back," Otis said. "I'd turned it down for quite a few years, but I came down to fantasy camp and I enjoyed myself and had a few flashbacks. This is like the same thing.
"I get flashbacks to when I was their age. I was young, and you see some of these guys that just remind you of yourself. That's important. That's one of the reasons why I like to be with these kids."
While the chance to kick back and reminisce was strong in Otis' week at camp, so too will be the lessons he strives to push on to the next wave of Royals.
"The one thing I want to impress on them is the dedication and the passion of playing the game and your work ethic so that you don't fall behind," Otis said. "Somebody's always trying to take your job, so keep that determination and work hard and don't give up. You'll have the chance to make it to the big leagues, and if you're in the big leagues, then just keep that passion going."
Fabian Ardaya is a contributor to MLB.com.