Simmons to see game action before leaving for Classic
Shortstop leaves camp Tuesday to represent the Netherlands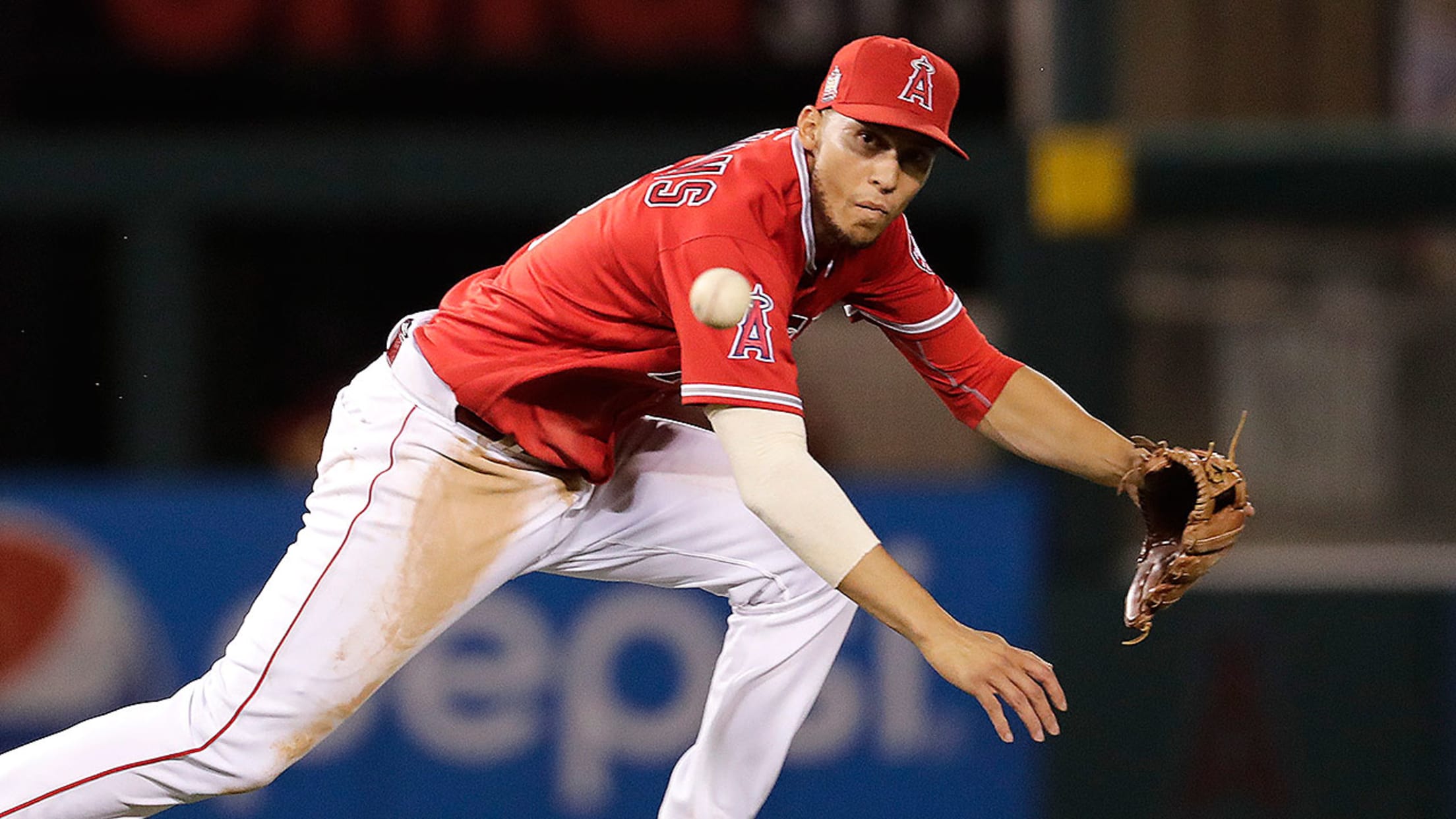 Andrelton Simmons is leaving Angels camp on Tuesday to prepare for the World Baseball Classic. (AP)
TEMPE, Ariz. -- Shortstop Andrelton Simmons will play in the first game of the Cactus League season on Saturday when the Angels host the Brewers at Tempe Diablo Stadium in their spring opener.Simmons will see game action earlier than most Angels regulars because he is slated to leave camp on
TEMPE, Ariz. -- Shortstop Andrelton Simmons will play in the first game of the Cactus League season on Saturday when the Angels host the Brewers at Tempe Diablo Stadium in their spring opener.
Simmons will see game action earlier than most Angels regulars because he is slated to leave camp on Tuesday to represent the Netherlands in the World Baseball Classic.
Simmons' new double-play partner, second baseman Danny Espinosa, will not start Saturday, but manager Mike Scioscia said he expects the duo to play together in an exhibition game before Simmons departs for the Classic. Simmons and Espinosa have started getting acclimated to each other by taking ground balls together during workouts.
"It takes a little bit [of time]," Simmons said. "Maybe about a month. You get to know everything once you get a couple of games in. You've got to make some mistakes or get confused sometimes, but we have a pretty good feel for each other right now."
The Angels have not named a starter for Saturday's game, but Scioscia said he will make the announcement Friday. Left-hander Brent Suter will start for the Brewers.
"We're pretty sure which way we're going, but I just want to make sure that guys come out of their workouts OK," Scioscia said Thursday.
Worth noting
• Scioscia said right-handed reliever Cam Bedrosian, who tweaked his groin Tuesday during pitchers' fielding practice, is doing "much better" and is considered day to day. Bedrosian is expected to resume throwing in a few days.
• Utility infielder Cliff Pennington returned to camp Thursday after missing one day due to flu-like symptoms.