Padres eye March Madness bragging rights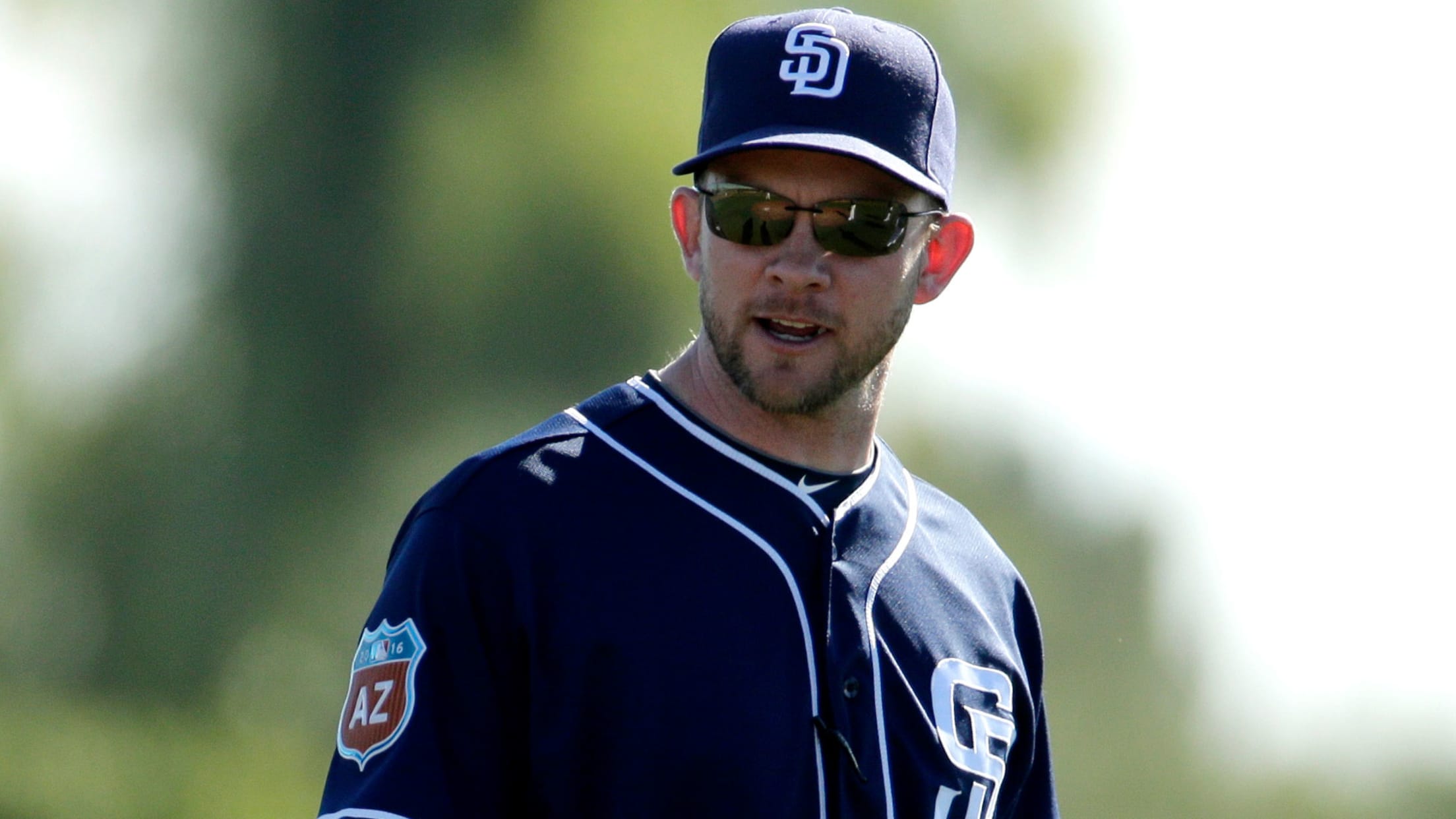 "It's always a fun time -- everybody loves March Madness," said manager Andy Green, who is rooting for the University of Kentucky Wildcats. (AP)
SCOTTSDALE, Ariz. -- By nature, baseball players are an immensely competitive bunch. By nature, baseball clubhouses are a competitive environment.Sometimes that competitive nature has nothing to do with the sport itself -- specifically in March, when the NCAA tournament rolls around. The Padres are well represented this spring in March
SCOTTSDALE, Ariz. -- By nature, baseball players are an immensely competitive bunch. By nature, baseball clubhouses are a competitive environment.
Sometimes that competitive nature has nothing to do with the sport itself -- specifically in March, when the NCAA tournament rolls around. The Padres are well represented this spring in March Madness, which should make for an eventful month of clubhouse chatter.
Spring Training: Schedule | Tickets | Information
"It's awesome," said outfielder Travis Jankowski. "I can also tell all the guys in the locker room, 'Hey, look what my school is doing.' It's all about bragging rights."
For Jankowski, a Stony Brook alum, it'll be the first time he gets the chance to follow his school in the tourney. The Seawolves clinched their inaugural NCAA bid on Saturday.
In fact, there's a bit of symmetry between Jankowski's college experience and the current Stony Brook basketball squad. Jankowski was a member of the 2012 baseball team that reached the College World Series for the first time in school history. That team is one of only two No. 4 seeds ever to advance to Omaha -- roughly the equivalent of a 13-16 seed reaching the Elite 8 in college basketball.
"Coach [Steve] Pikiell is the head [basketball] coach there, and he would come to our practices and watch us hit in the cage," Jankowski said. "He was like, 'Man, I don't know how you guys do it.' We had a really good relationship with the basketball team."
Jankowski's Seawolves will be looking to pull off an early upset, but there are quite a few Padres who will be eyeing a deep run from their schools.
Jon Jay, Jemile Weeks and Jason Hagerty all attended the University of Miami. Wil Myers -- who was drafted out of high school in North Carolina -- is a Tar Heels fan. And Tyson Ross, Brandon Morrow and Blake Smith all attended UC Berkeley.
"It's been a fun team to watch this year," Ross said of his Golden Bears. "It's been a while since they've been this good, so it's been fun to see them turn it around and hopefully go far in the tournament."
If Ross' Bears run into the Wildcats at some point, it should make for a fun feud between the Opening Day starter and manager Andy Green -- who attended Kentucky from 1996-2000.
"It's always a fun time -- everybody loves March Madness," Green said. "I'll be a really bad manager if Kentucky loses. So for the sake of everybody here, you all should actively pull for the 'Cats."