Green won't rely on convention with young 'pen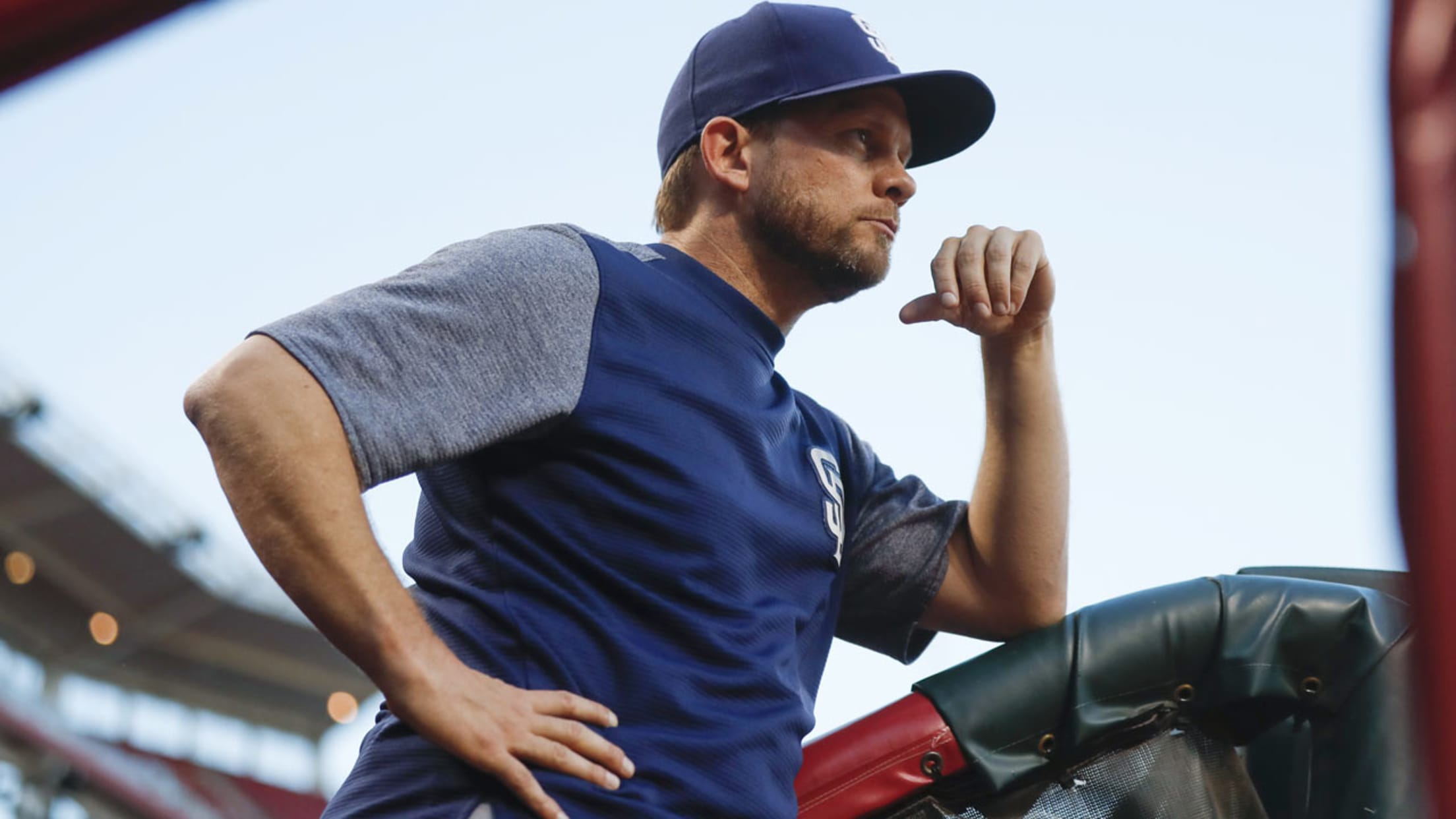 Padres manager Andy Green's bullpen lost three primary relievers before the Trade Deadline. (AP)
LOS ANGELES -- A day later, Padres manager Andy Green wouldn't have handled his bullpen any differently.All-Star left-hander Brad Hand hadn't pitched earlier than the ninth inning in his past eight appearances before Green called upon him in the seventh inning Thursday against the Reds, entering to face Joey Votto
LOS ANGELES -- A day later, Padres manager Andy Green wouldn't have handled his bullpen any differently.
All-Star left-hander Brad Hand hadn't pitched earlier than the ninth inning in his past eight appearances before Green called upon him in the seventh inning Thursday against the Reds, entering to face Joey Votto after the left-handed slugger worked a 2-2 count against Kirby Yates. Green explained his rationale in depth after Hand allowed a go-ahead grand slam to Scooter Gennett, ending the lefty's 24-inning scoreless streak in the Padres' 10-3 loss.
Hand assumed ninth-inning duties when the Padres traded closer Brandon Maurer, as well as setup man Ryan Buchter and starter Trevor Cahill, to the Royals on July 24. But since then, both he and Green have emphasized that Hand could be used before the ninth should the situation demand it.
"I didn't wake up in the morning and say, 'I want to find a 2-2 situation to put Brad Hand into,'" Green said Friday before the Padres' series opener at Dodger Stadium. "I don't spend a lot of time thinking about that.
"I don't like different for the sake of being different. I like different with a purpose."
The trade with Kansas City has left the Padres with an inexperienced bullpen. Four of their seven relievers are rookies after Jose Valdez was recalled before Friday's series against the Dodgers when Yates was placed on the family leave list. Given the circumstances, Green was willing to try something considered unconventional.
"When you have a bullpen that's been completely remade post-trade with a number of young guys down there … you better allow yourself out-of-the-box [ideas] from time to time if you want to come up with some unique way to navigate the end of that lineup," Green said.
One result of the trade is rookie Phil Maton sliding into a setup role. The right-hander started the year as Triple-A El Paso's closer and has a 4.68 ERA through 27 games.
Maton said he could relate to Hand's Thursday experience, having been used before the ninth on occasion with El Paso. He described the feeling as "a sudden rush of adrenaline."
"It's more just a shock," Maton said. "You spend the whole day preparing for the ninth inning, kind of seeing how a situation's going to play out, how many runs we're ahead by, what needs to happen, [then] shifting your mindset."
As a Major Leaguer, Maton hasn't had much of a set role, appearing in a spectrum of innings. The same is true for the majority of the Padres' bullpen, and although Maton said it keeps him more focused, knowing his name could be called at any time, Green said he would prefer for the young pitchers to work their way into set innings.
"We're a very young bullpen right now," Green said. "We're searching for defined roles. We're searching for guys to rise up and claim roles. That's what happens when you trade two of your back-end relievers. It's a challenge for us at this point in time."
Nathan Ruiz is a reporter for MLB.com based in San Diego.