Report: Angels picking up Eppler's 2020 option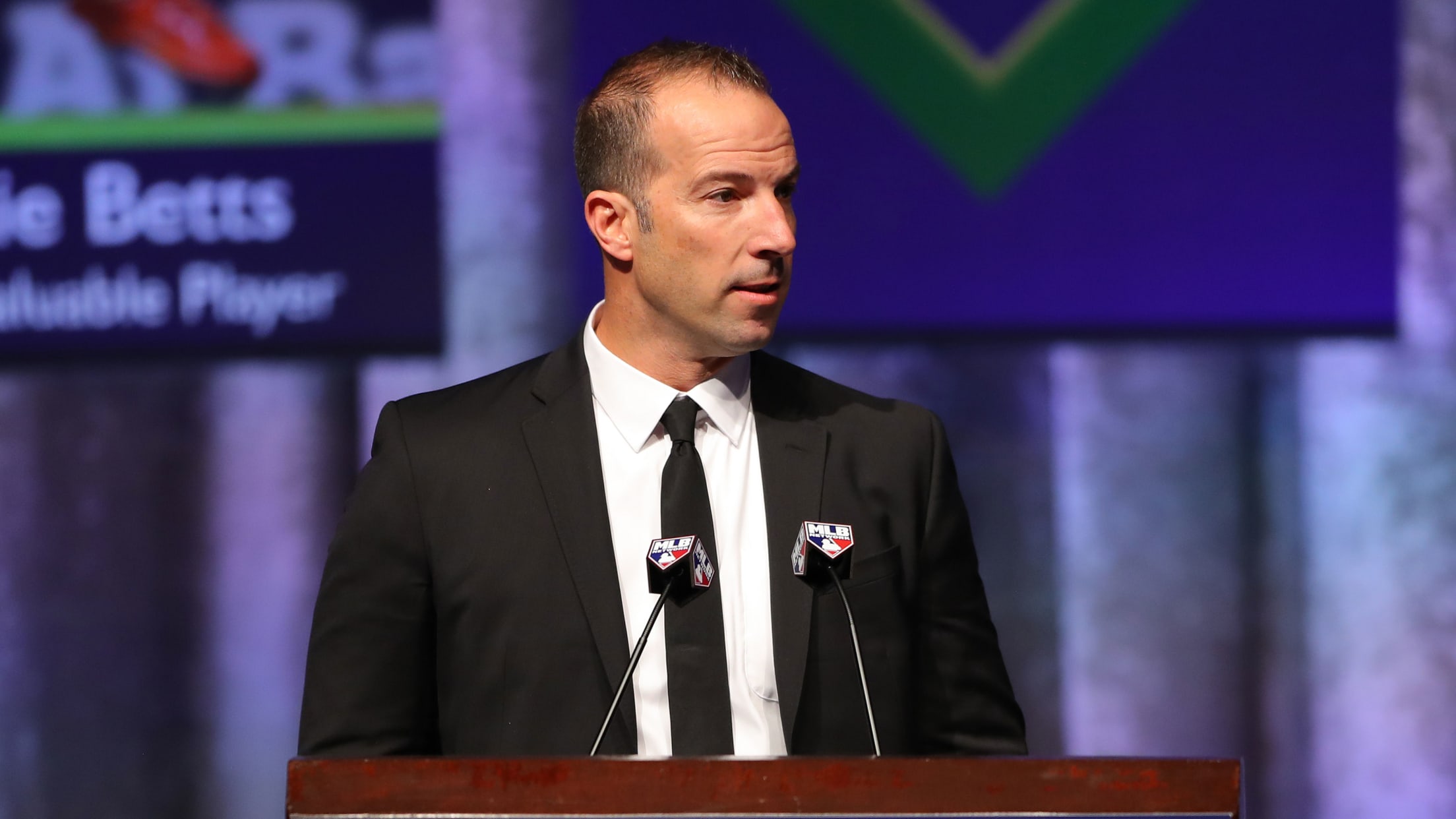 ANAHEIM -- The Angels will pick up general manager Billy Eppler's option for the 2020 season, according to report from MLB Network insider Ken Rosenthal on Friday. Eppler originally signed a four-year deal with an option for the fifth year when he was named Angels GM prior to the 2016
ANAHEIM -- The Angels will pick up general manager Billy Eppler's option for the 2020 season, according to report from MLB Network insider Ken Rosenthal on Friday.
Eppler originally signed a four-year deal with an option for the fifth year when he was named Angels GM prior to the 2016 season. The Angels haven't made an official announcement, but it's not a surprise that Eppler will be back for the 2020 season.
The Angels have yet to finish a season above .500 under Eppler, as they went 74-88 in '16 and 80-82 in both '17 and '18. The Angels entered Friday with a 64-71 record, giving them a 298-323 record with Eppler as GM.
Eppler, though, did win the sweepstakes for two-way star Shohei Ohtani before the '18 season and signed superstar Mike Trout to a 12-year, $426.5 million extension before this season. The Angels have also improved their farm system under Eppler, as it was regarded as the worst in baseball at the time of his hire.
This offseason will be critical for the Angels, who will be in the market for starting pitching help and are aiming to make the postseason for the first time since 2014. The Angels have yet to win a postseason game since Trout made his debut in '11.