Time is now for Halos to make a move in AL West
Team has several attractive trade chips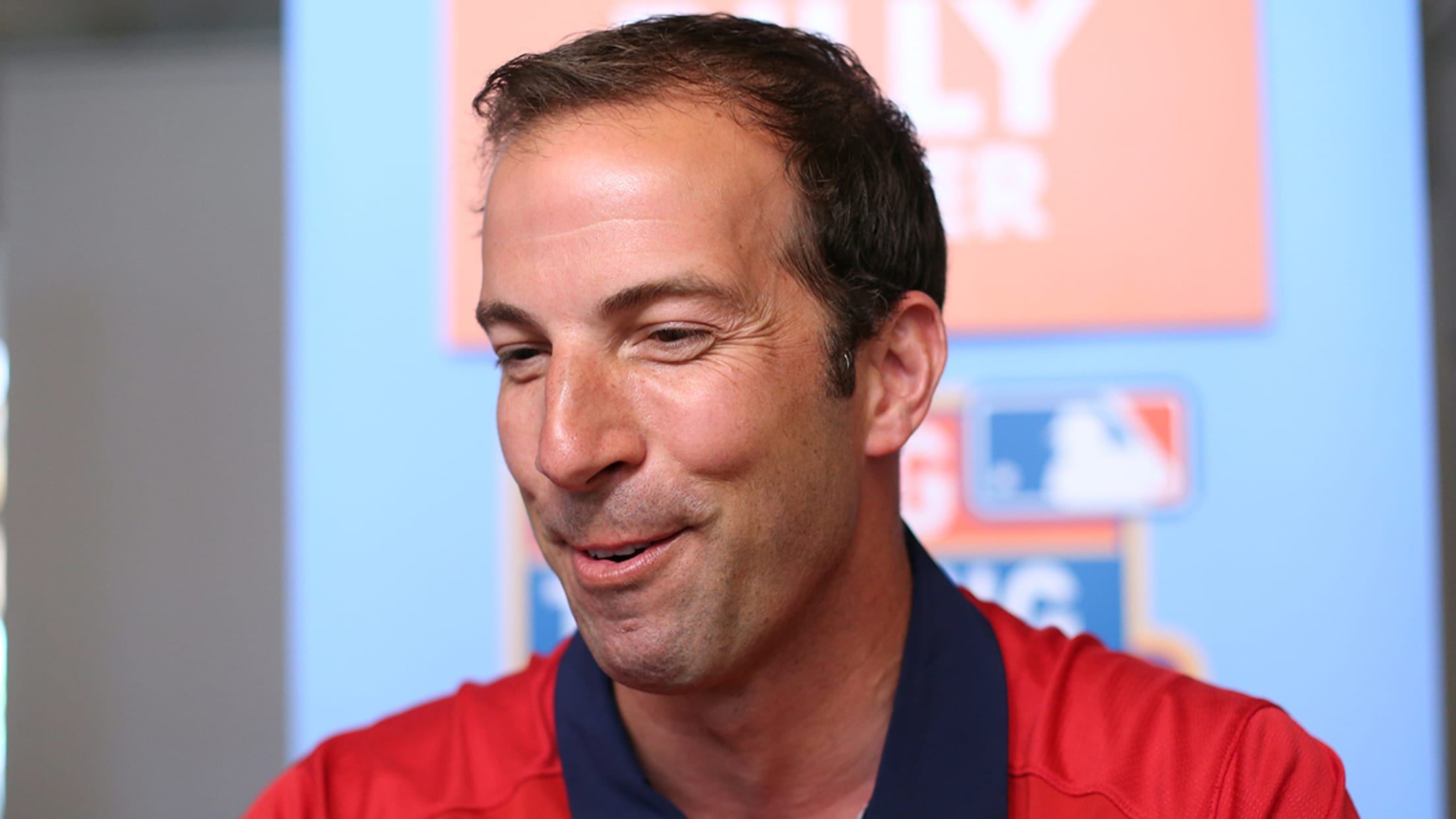 Could July be a busy month for Angels' general manager Billy Eppler? If the Angels don't start to make a move in the American League West, the team could look to move players before the Aug. 1 Trade Deadline. (Getty) (Alex Trautwig/Getty Images)
HOUSTON -- About 250 miles from here, at Globe Life Park in Arlington, the first-place Rangers won their seventh consecutive game on Monday night. And by the time the Angels took the field at Minute Maid Park on Tuesday, for the second of a three-game series against the Astros, they
HOUSTON -- About 250 miles from here, at Globe Life Park in Arlington, the first-place Rangers won their seventh consecutive game on Monday night. And by the time the Angels took the field at Minute Maid Park on Tuesday, for the second of a three-game series against the Astros, they found themselves 14 1/2 games out of first place in the American League West, a daunting deficit even though it is only June 21.
Angels right fielder Kole Calhoun believes it's "still too early" to abandon hope for a division title.
"There's a lot of baseball still left to play," he said. "A lot of stuff can happen. A lot."
Ninety-two games remained in the Angels' season as of Tuesday afternoon, but their deadline may be a lot closer than that, especially after a 3-2 loss to the Astros on Tuesday.
It's probably somewhere around late July, before the non-waiver Trade Deadline on Aug. 1, because pretty soon the front office will have to decide whether to essentially pull the plug on this season and begin looking to acquire prospects for their barren farm system.
If the Angels don't go on a nice run over these next four or five weeks -- perhaps something similar to last summer, when they won 17 of 20 right around the All-Star break to vault into first place -- several of their established players could be dangled in trades.
The list could include the likes of Yunel Escobar, Joe Smith, Huston Street and Tim Lincecum, or perhaps even younger guys like C.J. Cron and Calhoun himself.
"That's reality," Street said. "That's why I tell guys, and it's been told to me -- you want to stick together, win. If you want to stick together, win. That's the bottom line. And this is a bottom-line business."
Here's the bottom line: Only two teams have ever recovered from a 14-game deficit in the division to make the postseason, though both teams did win the World Series. They were the 1914 Boston Braves (15 games back with 87 left) and the 1978 New York Yankees (14 back with 72 left).
When Street was coming up, he was told that the goal is to reach the All-Star break with an above-.500 record and within five games of the division.
"But both of them have to be true," he said.
The Angels entered Tuesday eight games below .500, with 19 games separating them from the All-Star break and a lot of ground to make up in their division. The second Wild Card has diminished that urgency, but the Angels sit 7 1/2 games back in that race, with eight teams in front of them.
It's easy to see the front office trading some established veterans if that deficit doesn't shrink considerably.
"Obviously you don't want that to happen," Calhoun said. "We've been grinding, all of us, since spring together. And you never want to see something like that happen. But you can't control it."
Angels manager Mike Scioscia said he gives "absolutely no thought at all" to the possibility of some of his established veterans being dealt and continually referenced "the process."
"A run is created through the process," he said. "The process is critical right now."